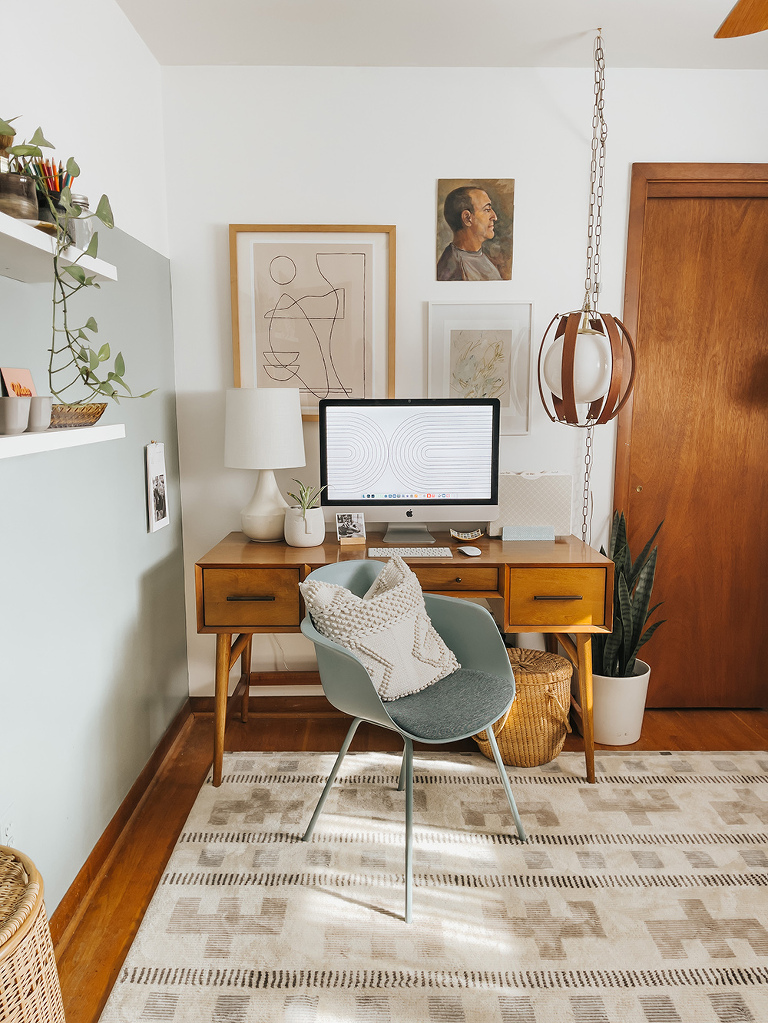 *This story was made possible by the generous support of Revival, and features gifted product for testing purposes. All opinions are my own.
Did you hear? Revival just released a new line of washable rugs, and I'm so excited to share more about the one we chose to test from their collection! We've had the unique opportunity to experiment with several different washable rug brands over the years, and the Revival version we now have in our house is easily a top contender for "favorite." Keep scrolling for more details and photos, plus a discount code if you'd like to try one for yourself that's good through the end of this month.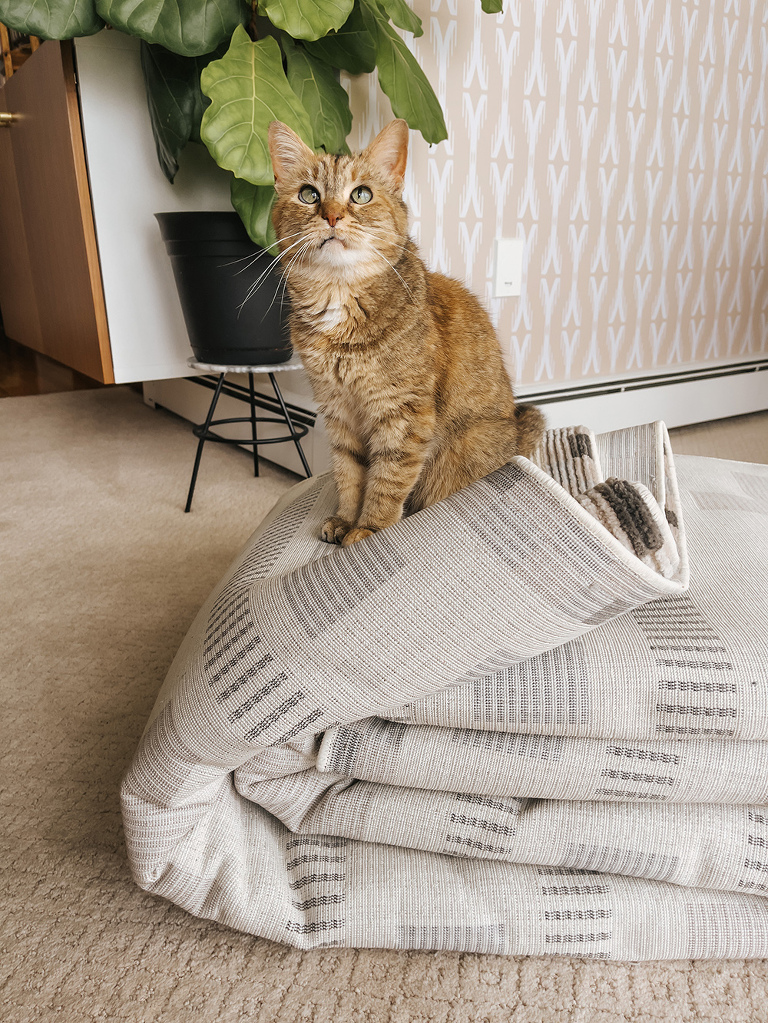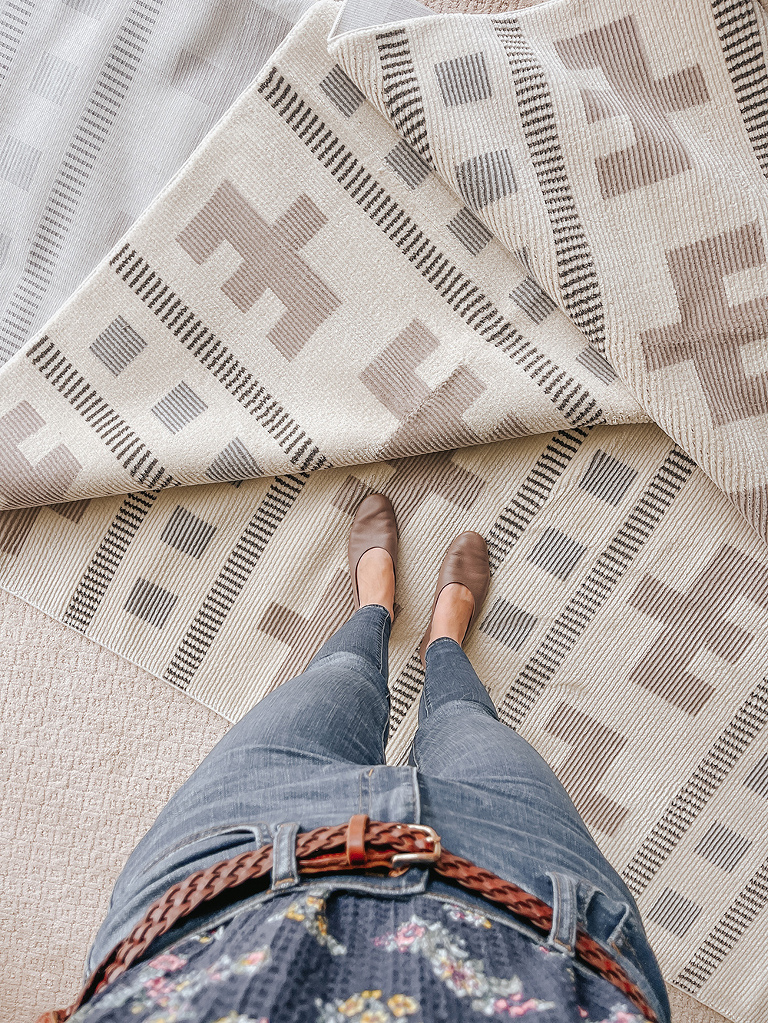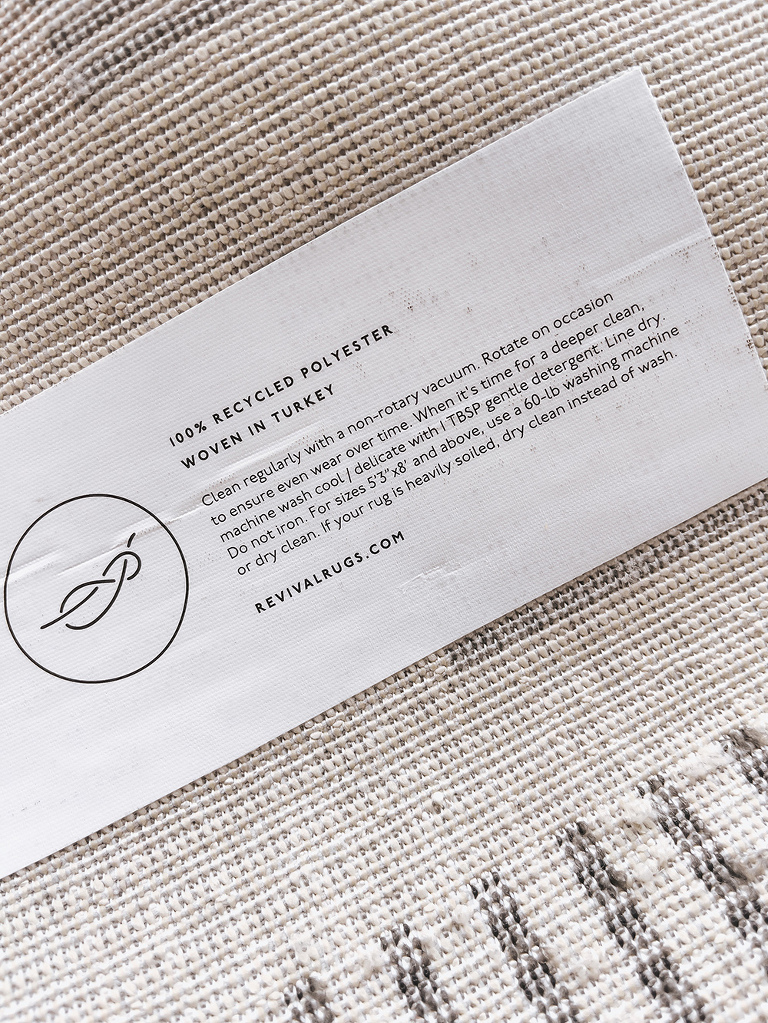 My ears always perk up at the mention of "washable" in the description of a home décor accent I'm considering, and that's especially so with rugs. We have three pets in our home, which means we deal with quite a bit of mess. We're constantly trying to stay on top of stain removal, tracked dirt, and loose fur. Suffice to say, washable rugs allow us to stress a lot less. I have a general cleaning routine when it comes to spot-treating certain parts of the carpeting, upholstered furniture, and rugs in our home (namely using this handy little machine), but being able to skip that step and just toss a dirty rug into the wash makes my life so much easier.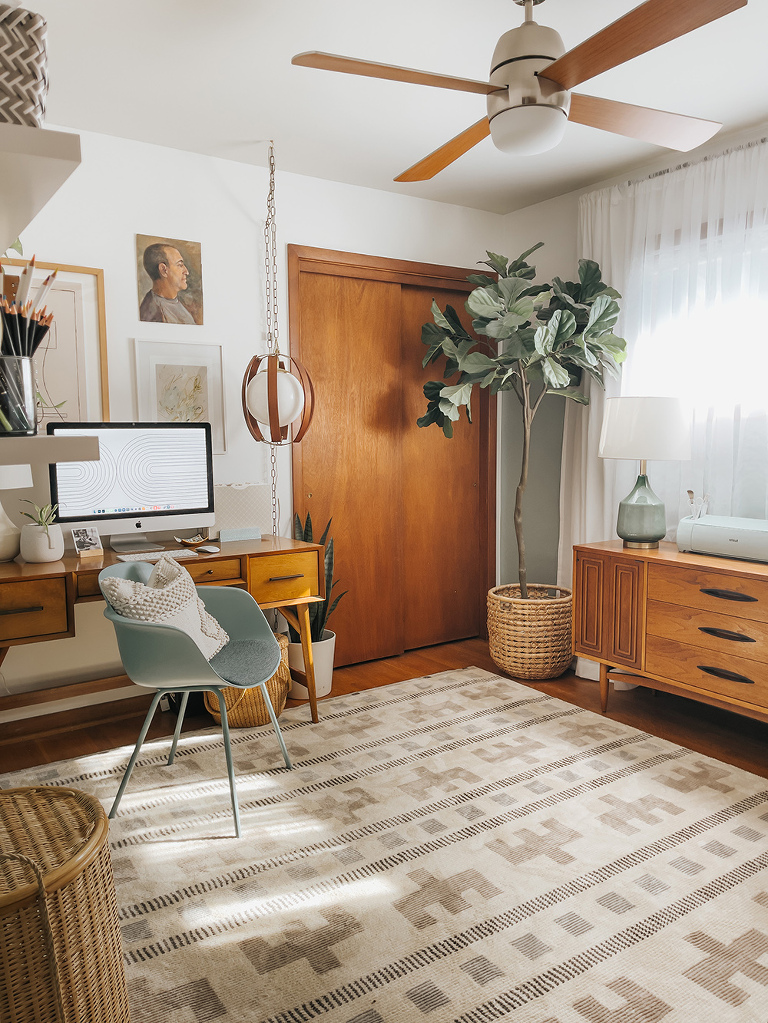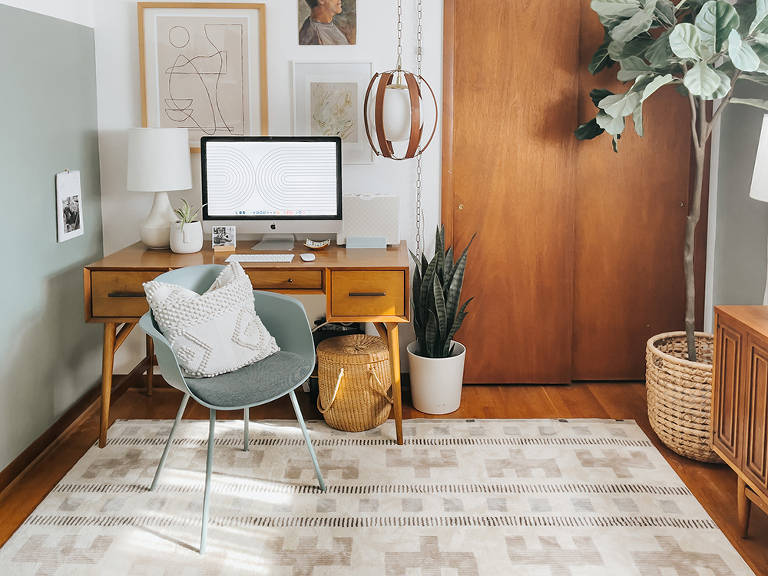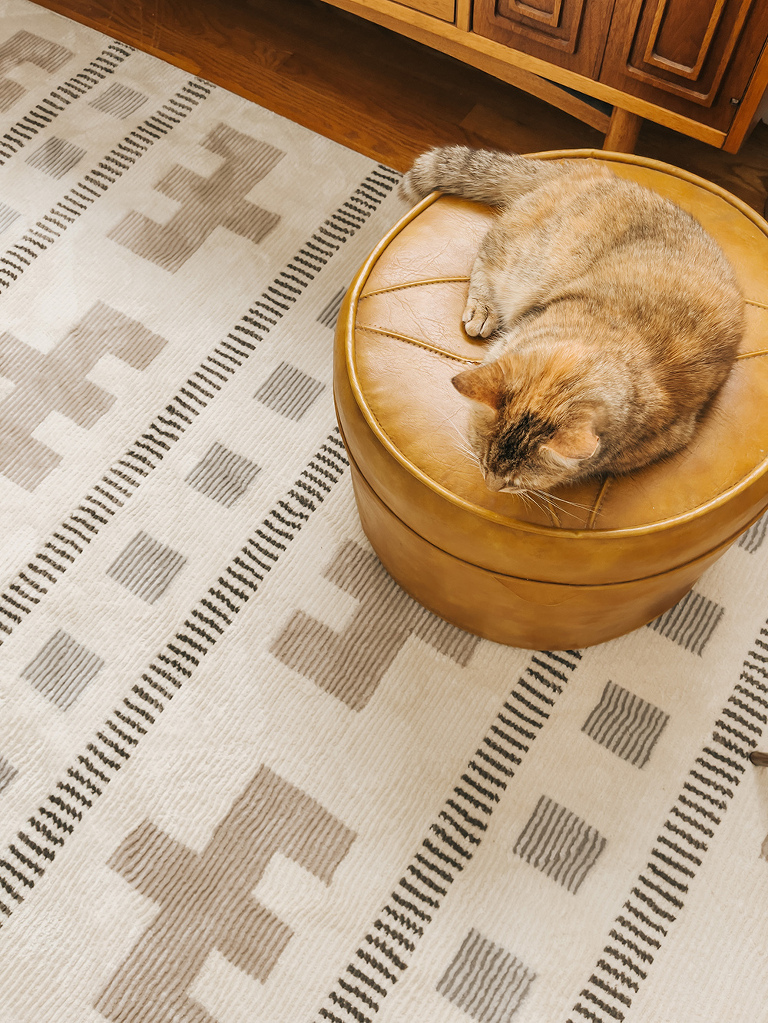 Now, full disclosure: this rug that I laid down in my home office art studio isn't exactly machine washable because of the size. Since it's larger than 5'3″ x 8′, we'd need to take it to a commercial cleaner who has machines big enough to fit it. That said, the machine-washability of this rug means that spot treating it is so much easier! Stains have been no problem so far, and have disappeared with a quick spray and wipe.
Point being, don't feel like your oversized room can't have a washable rug just because the rug would be too big for your washing machine. The washable quality of these rugs means that they're easier to spot treat, too, and you can always count on the fact that you can get a commercial or dry cleaner involved for heavy/larger stains.
I included photos of the rug all folded up toward the beginning of this post to show you that it features a really lightweight construction. In other words, you can ball it up pretty tightly, which means fitting this rug into your washing machine is very easy. I think there's probably a decent chance that we actually could fit this 7'10" x 10′ rug in our standard washing machine, but I'd have to test that another day. If I can make it work, I'll let you know! So far, though, there has been no need to. Spot cleaning has been a breeze.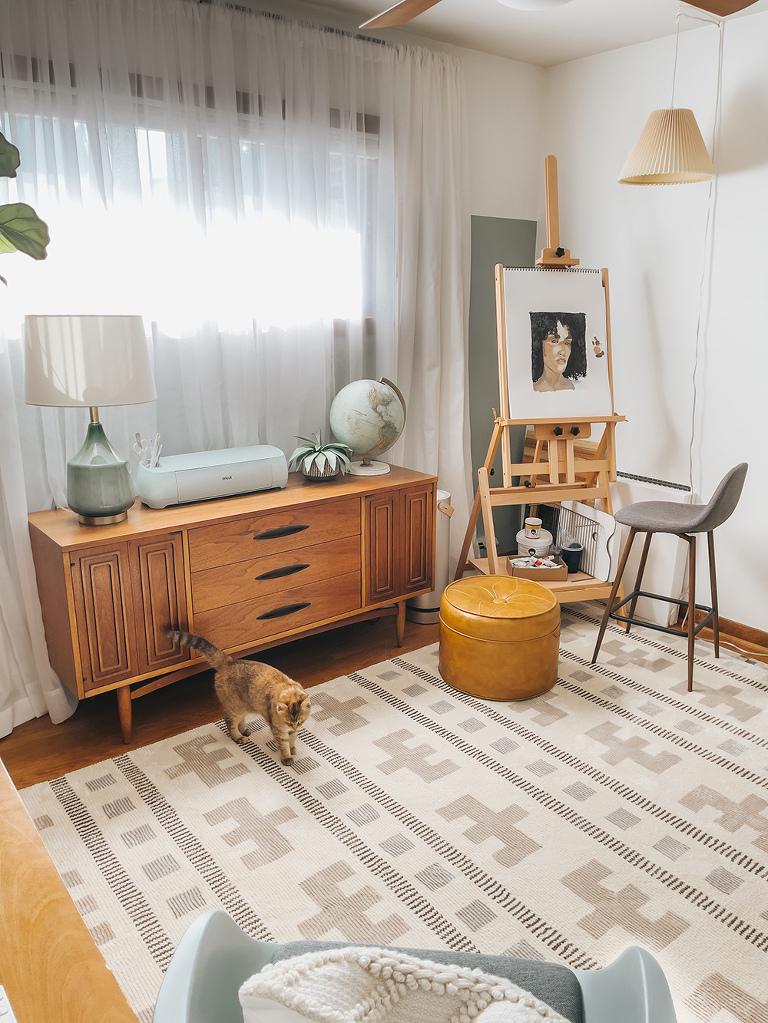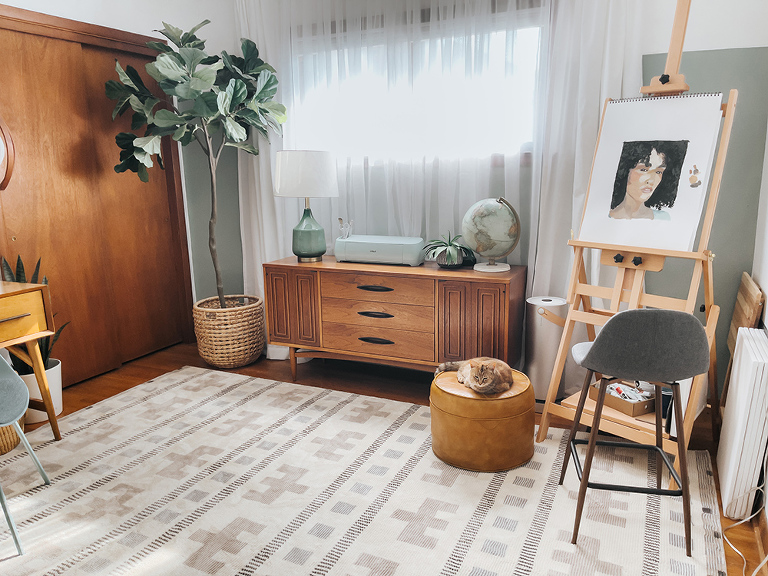 As you can see, I decided to put our Revival washable rug in my home office art studio. This choice was intentional because of the high chance of spilled paint and other art supply messes from my art studio corner, and also because this room serves a third function as our cats' main space. Our two kitties eat, drink, and use the litter box in this room, so the rug is constantly seeing pet-related messes crop up. So far so good, though! As I said, stains have disappeared without having to break out my steam cleaner, and I love knowing that I can have it run through the wash professionally if needed down the line.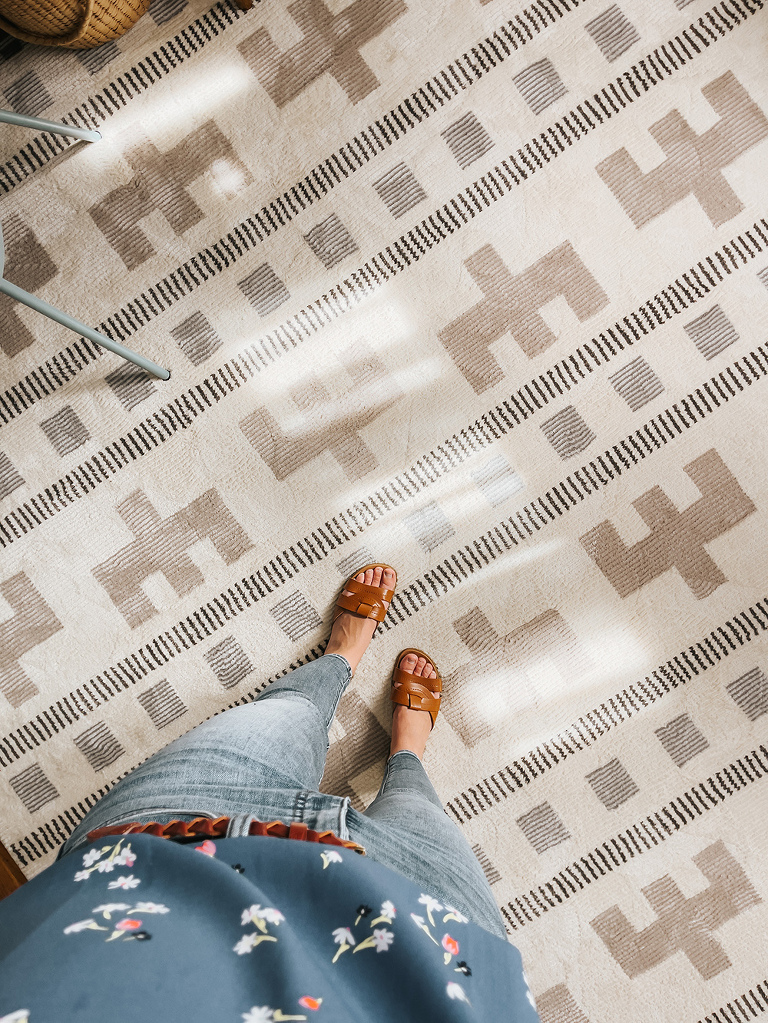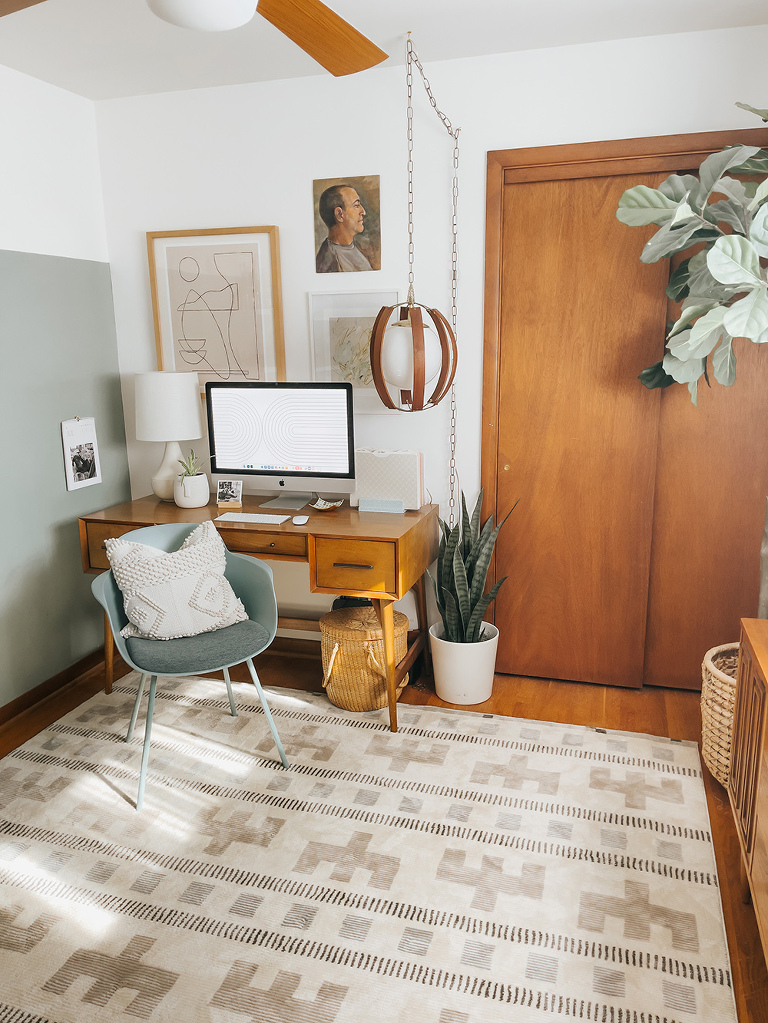 One final point before I go: this rug is sooooooo soft! I love the high pile texture, and have spent long amounts of time sitting right down on it with our pets enjoying play time. It's so cozy and comfortable under-foot, making it a favorite amongst everyone in our family. I'm thinking about getting another one for our dining room since that's our second messiest room in the house.
Use my code "DREAMGREEN-WASH10" to get 10% off any washable rug at Revival Rugs, and just so you know, our rug is called "Comb," and we ordered it in the 7'10" x 10′ size. Happy rug shopping!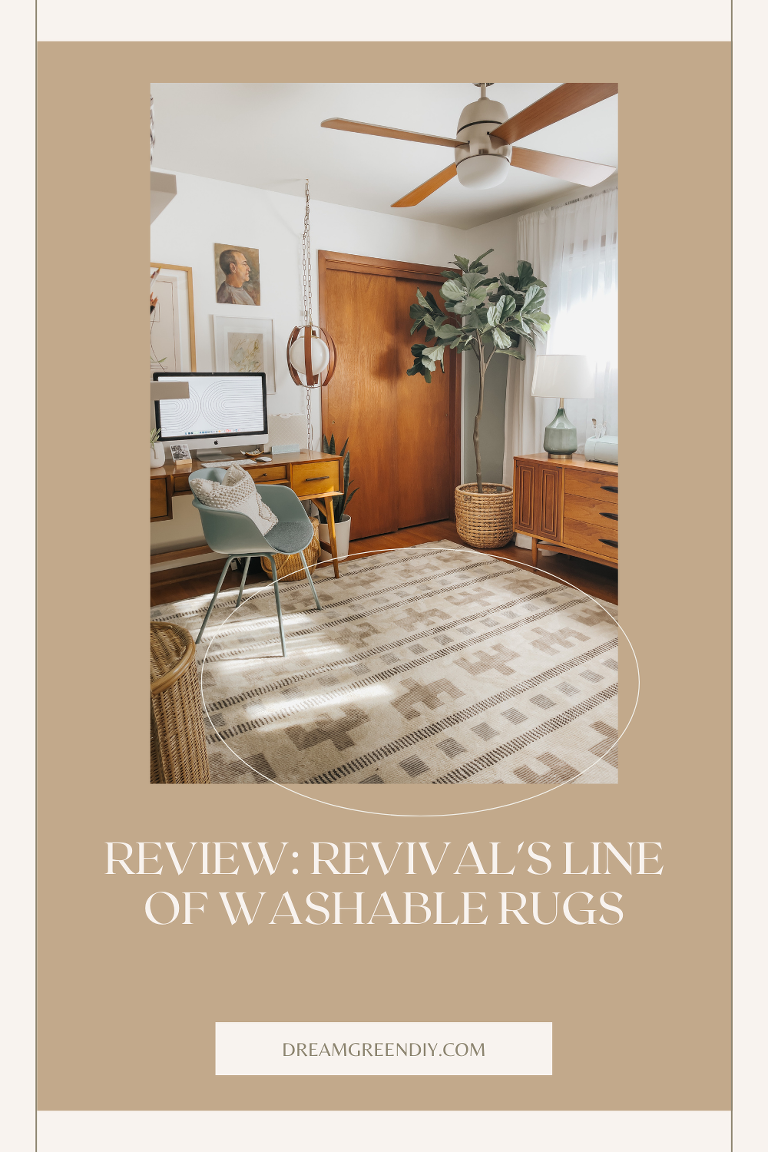 *I earn a small percentage from purchases made using the affiliate links above. Affiliate links are not sponsored. Rest assured that I never recommend products we wouldn't use or don't already love ourselves.