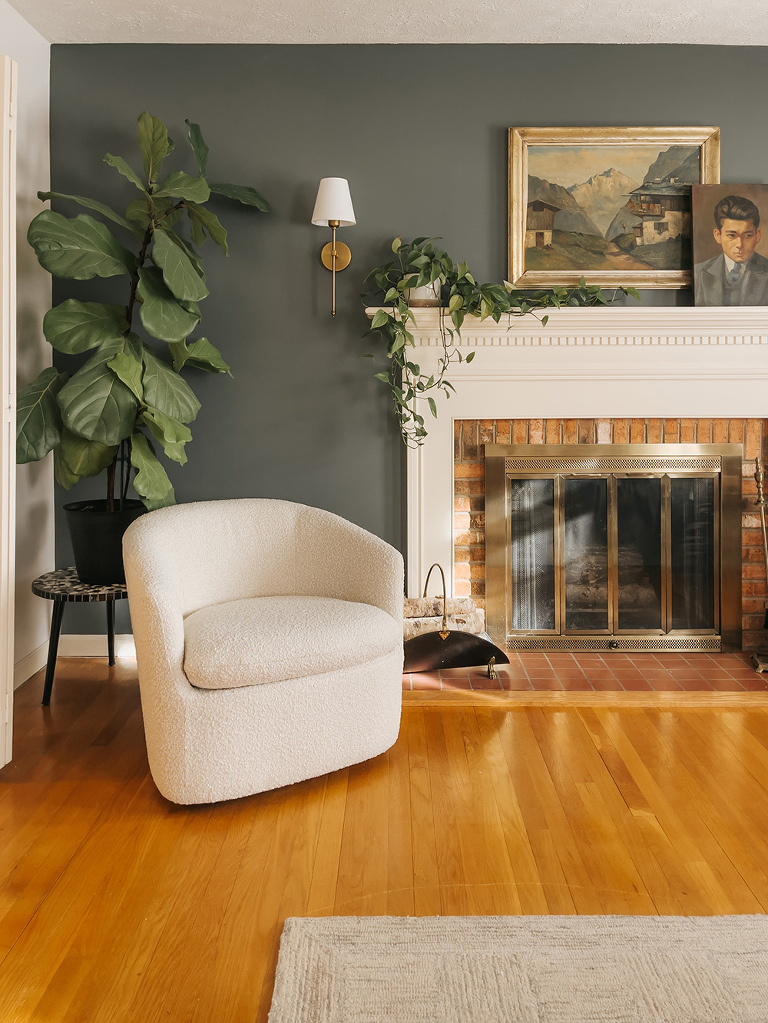 *This post was made possible by the generous support of Article, and features gifted product for testing purposes. All opinions are my own.
You know that feeling you get when you walk into a room and it somehow looks like it's missing something? That's exactly the reaction I had when looking into our formal living room before we added the Turoy Swivel Chair from Article. There is this tight little corner right between the doorway into the room and our fireplace, and I had the hardest time coming up with a vision for what to put there. A large plant? We've already got one tucked into the corner, but it wasn't doing the job! After spotting the Turoy chair on Article's website, it was like a lightbulb went off in my head, and I knew it was the one.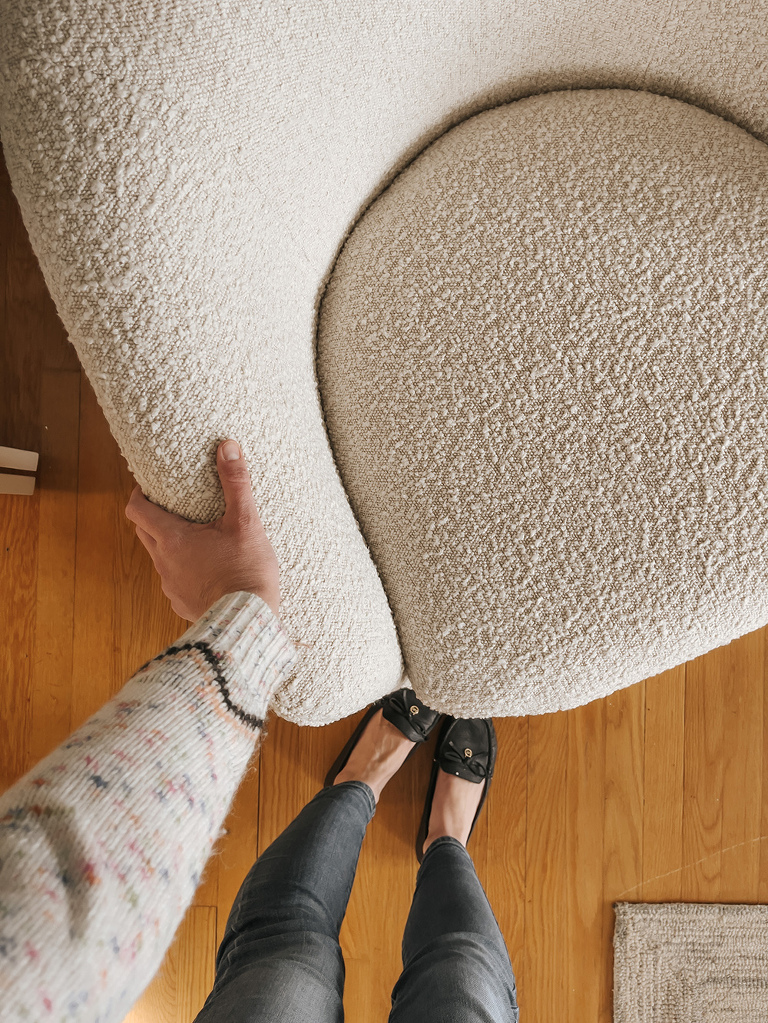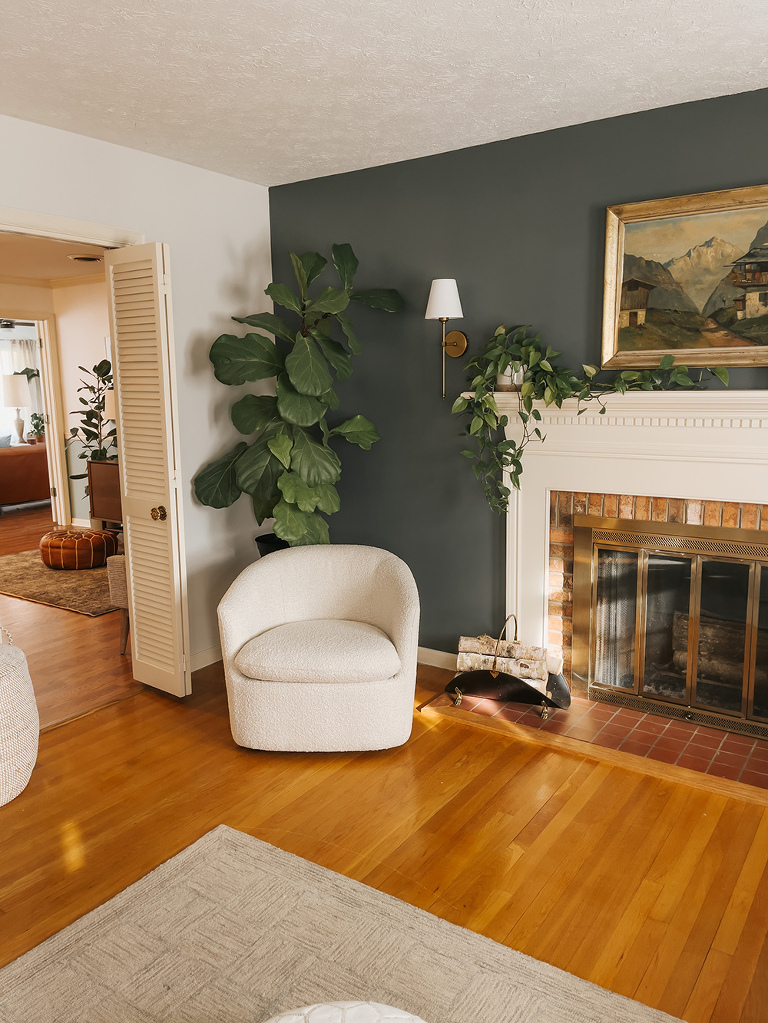 We got it in the Ivory Bouclé fabric, and it's everyone's new favorite seat in the house. No, really! I can't get our cat, Tonks, to leave the chair for anything less than her very favorite treat—and sometimes even that is a failure. I don't blame her, though. The moment you plop down into the seat, it's like you're being treated to a really fantastic hug. The wrap-around shape of the arms is so nicely enveloping.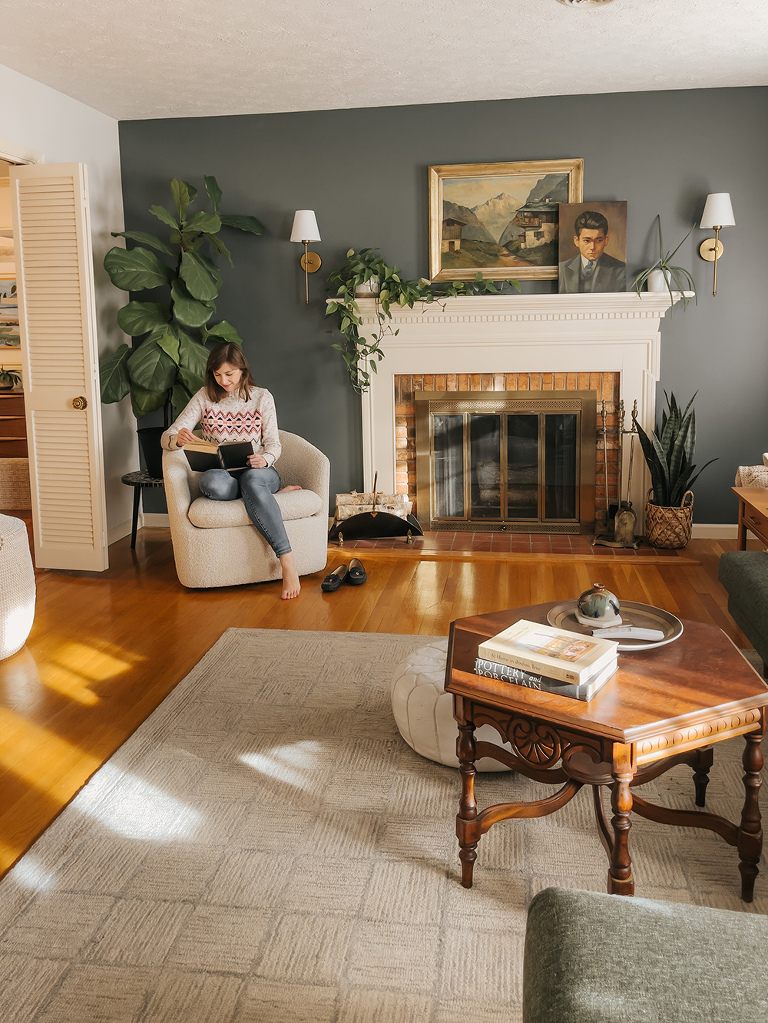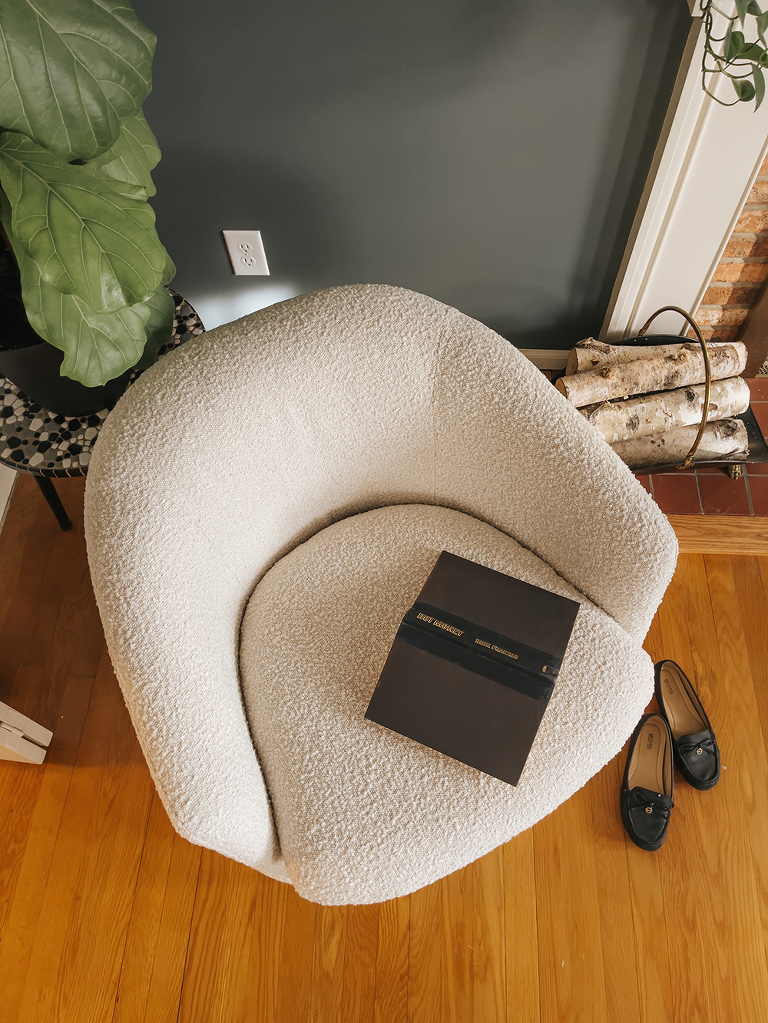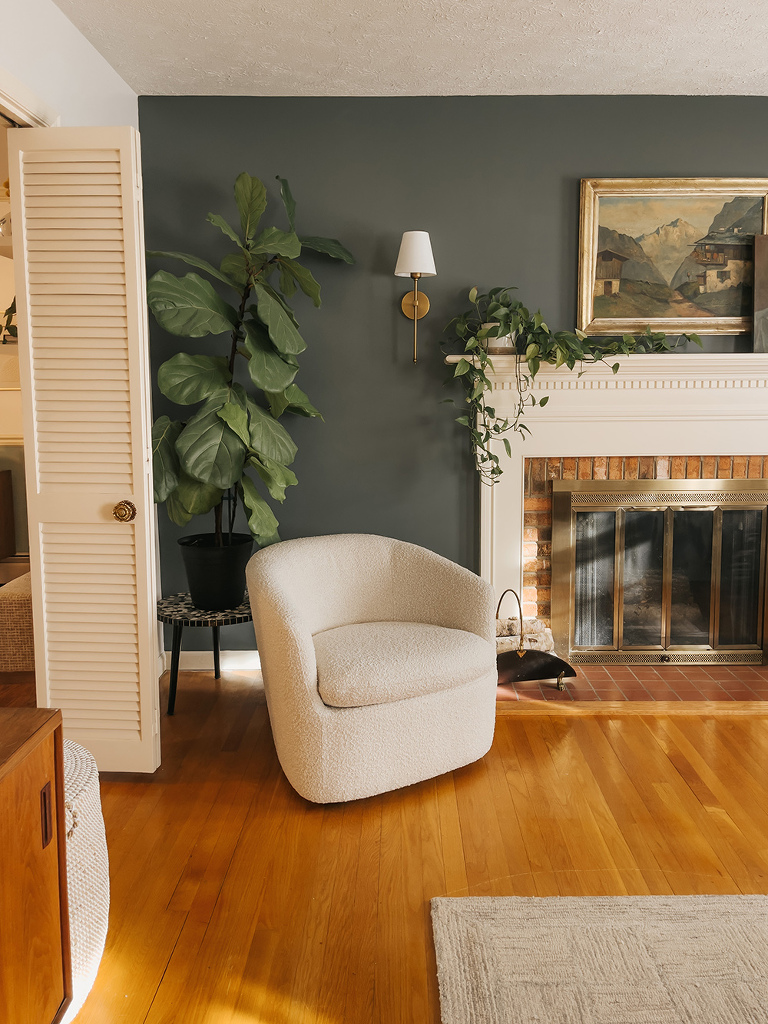 Even still, I have to say that the best part is that smooth swivel movement. This is actually our very first swivel chair, if you can believe it, and I don't think we'll ever go without one ever again. It's so nice to be able to slide between television watching and conversations with each other and guests seated on our Burrard sectional just across from the new chair.
In case you love what you saw in today's post, you can shop our swivel chair here on the Article website. While I'm thinking about it, I especially love that I can see a preview of the shipping estimate right there on the item landing page when I'm signed in. I sometimes get a little impatient when I'm shopping for a space and find the perfect item online. I love that I can get a sense of the shipping timeline as soon as I spot something I want on the Article website. Check out that feature this way once you've created an account, and, as always, let me know in the comments if you have any questions about this chair so you can shop with confidence.