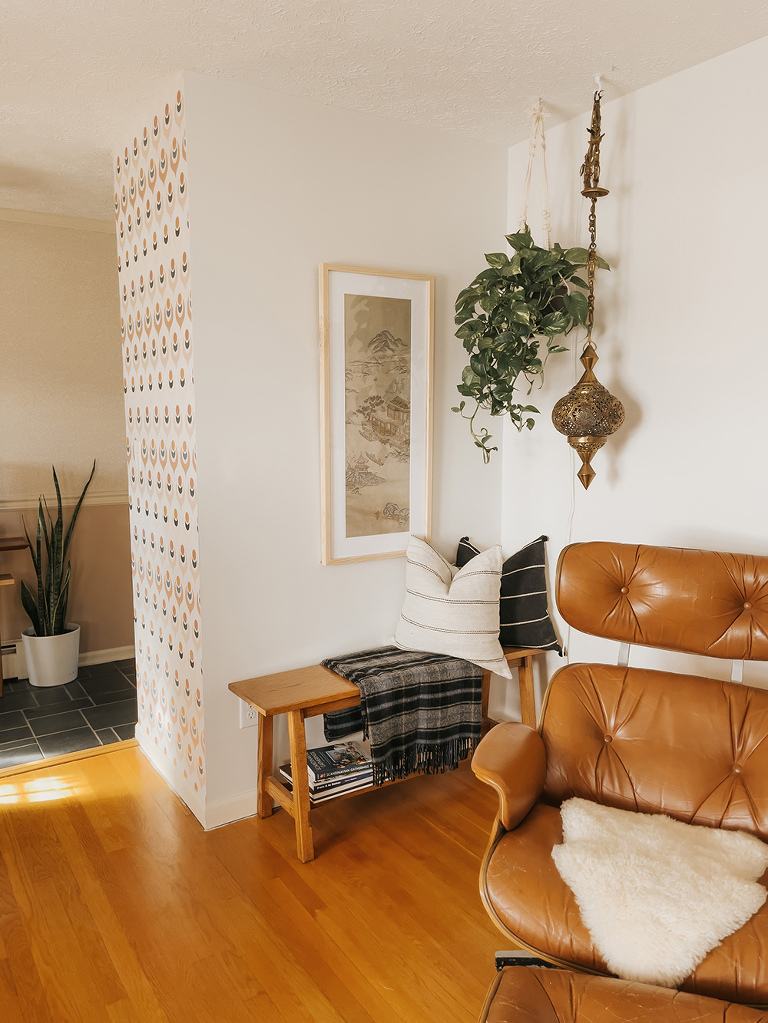 *This post features gifted product from Framebridge for review purposes. All opinions are my own. Thank you for supporting the brands who support me and my business!
Many, many years ago, my sister bought a vintage obi online (or, at least, it was listed as an obi on the website she ordered it from—it might actually just be a decorative cloth art piece, but I'm going to call it an "obi" to simplify things). My sister is very particular about the pieces she invests in for her home, so this delicate textile was purchased with longevity in mind. She absolutely adores it, and always looks for an extra special spot to hang it in wherever she lives.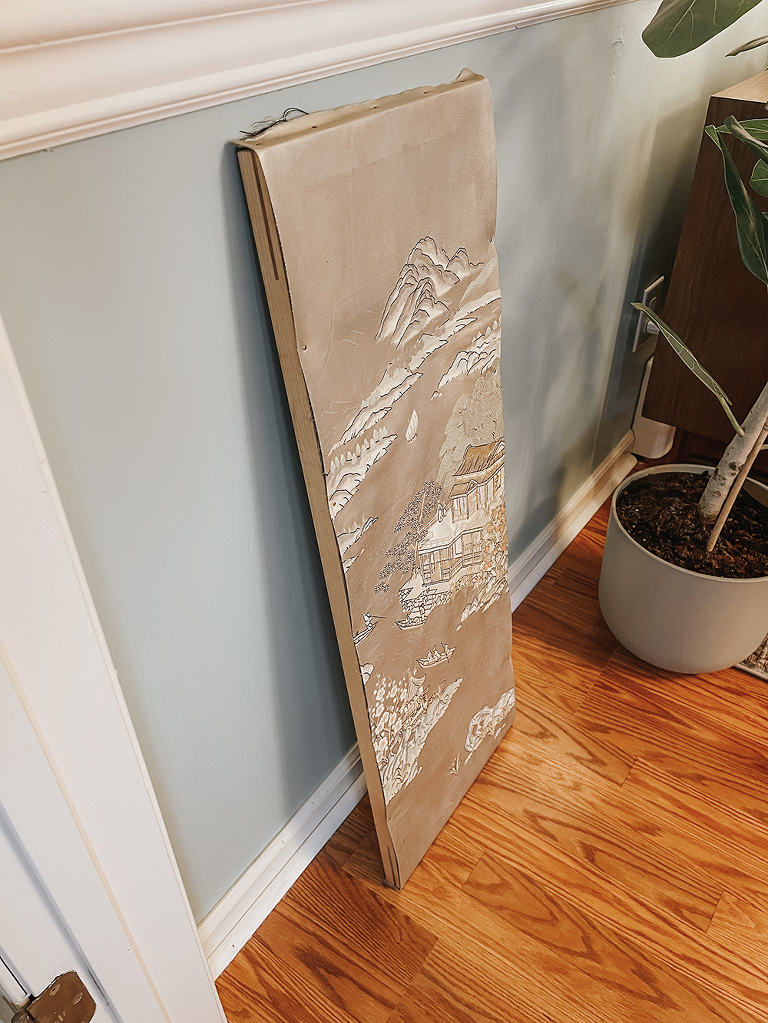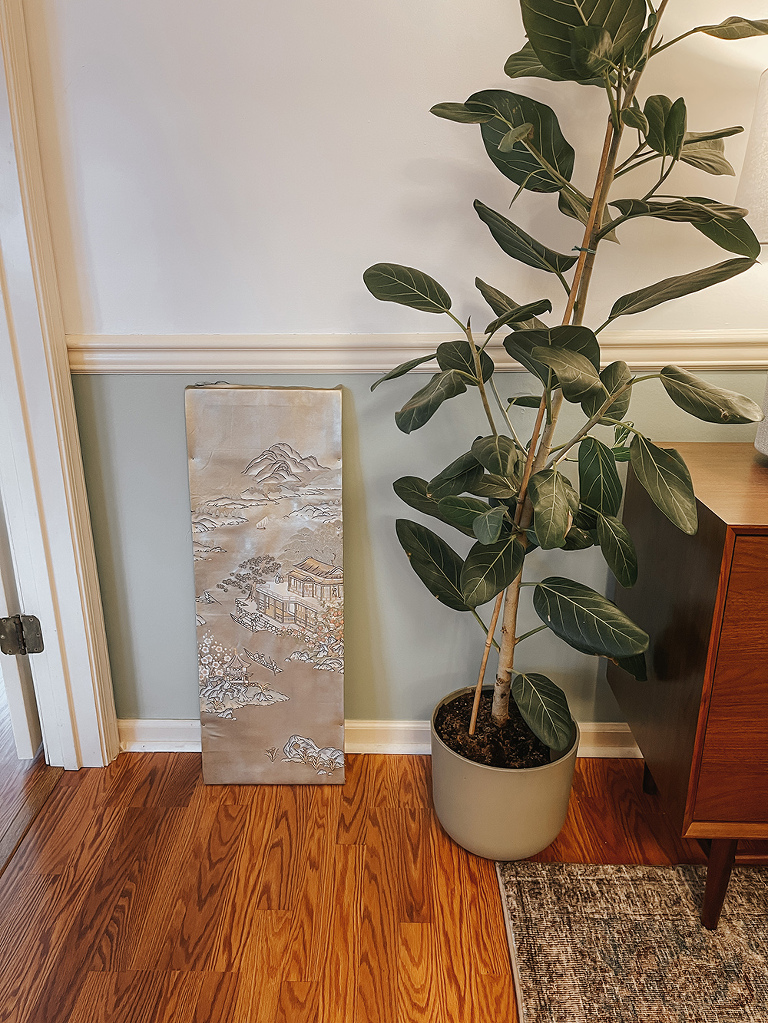 For the longest time, it was displayed on a wooden frame that our dad had built to match the dimensions of the obi, but as you may be able to see in the photo above, the fabric was starting to warp and pull a little bit on the finishing nails. It really needed to be put behind glass to make sure the fabric stood the test of time.
My sister was lamenting to me about all of this several months ago, and I said to her, "Well, you need to use Framebridge, duh!" That's actually how our conversation went. I've used Framebridge several times in the past to custom frame things like recipe cards, a sentimental license plate, and also one of my own delicate vintage art finds. I've always been really impressed with the quality of the finished framed items, and absolutely adore giving these one-of-a-kind art pieces away as gifts.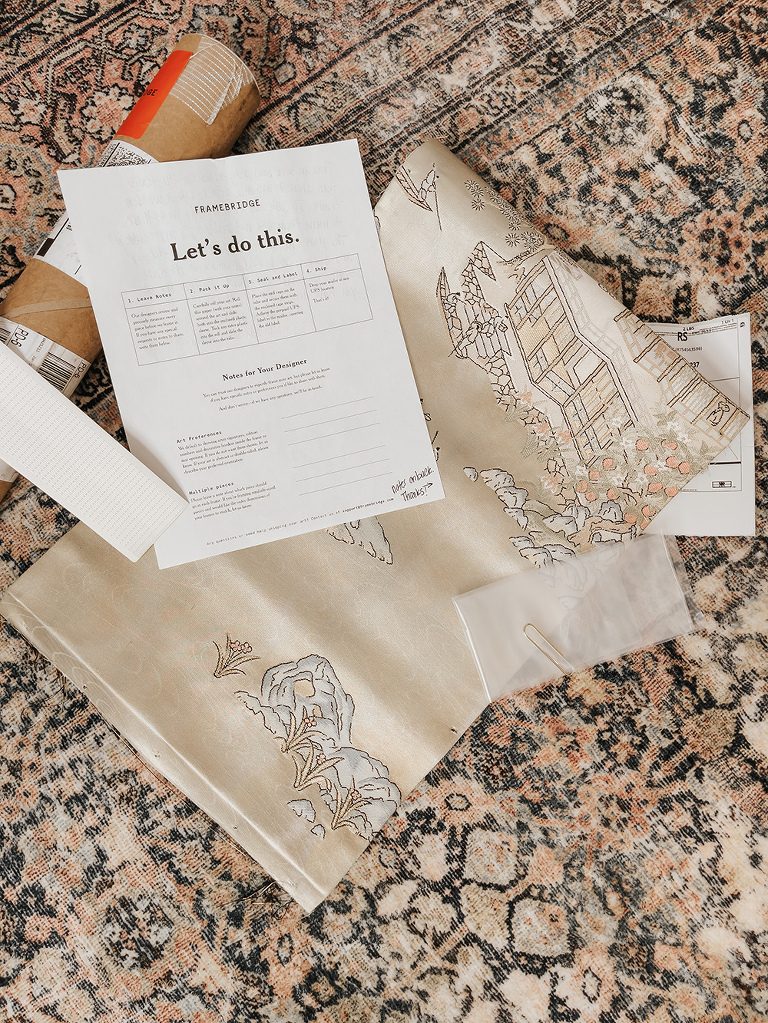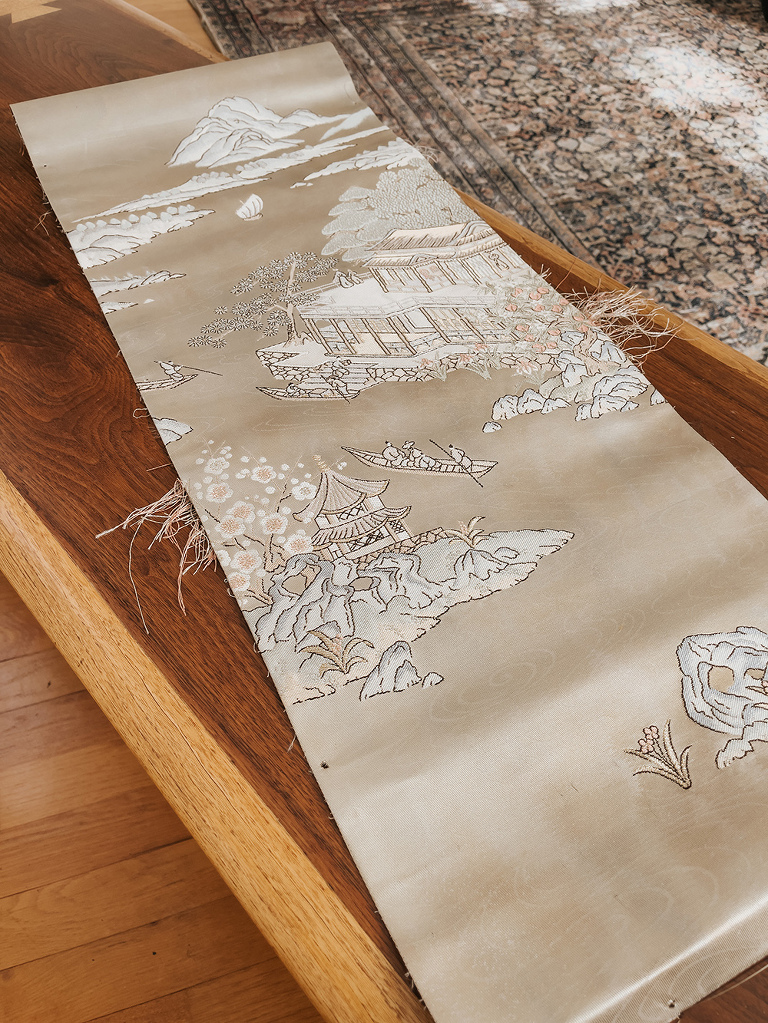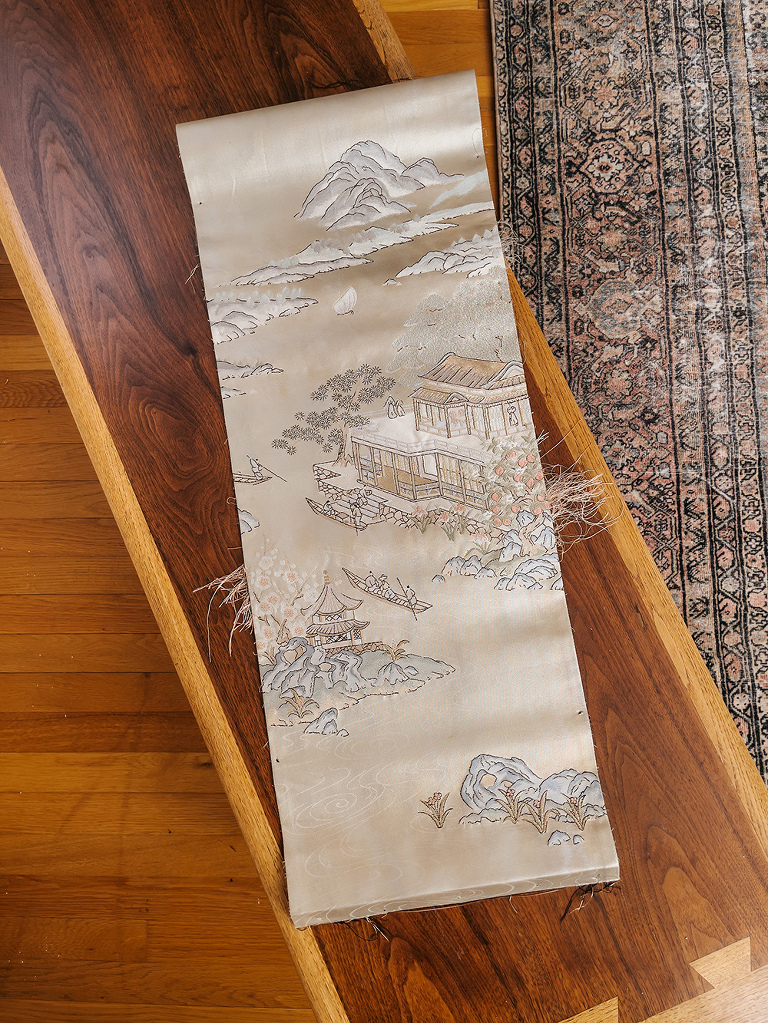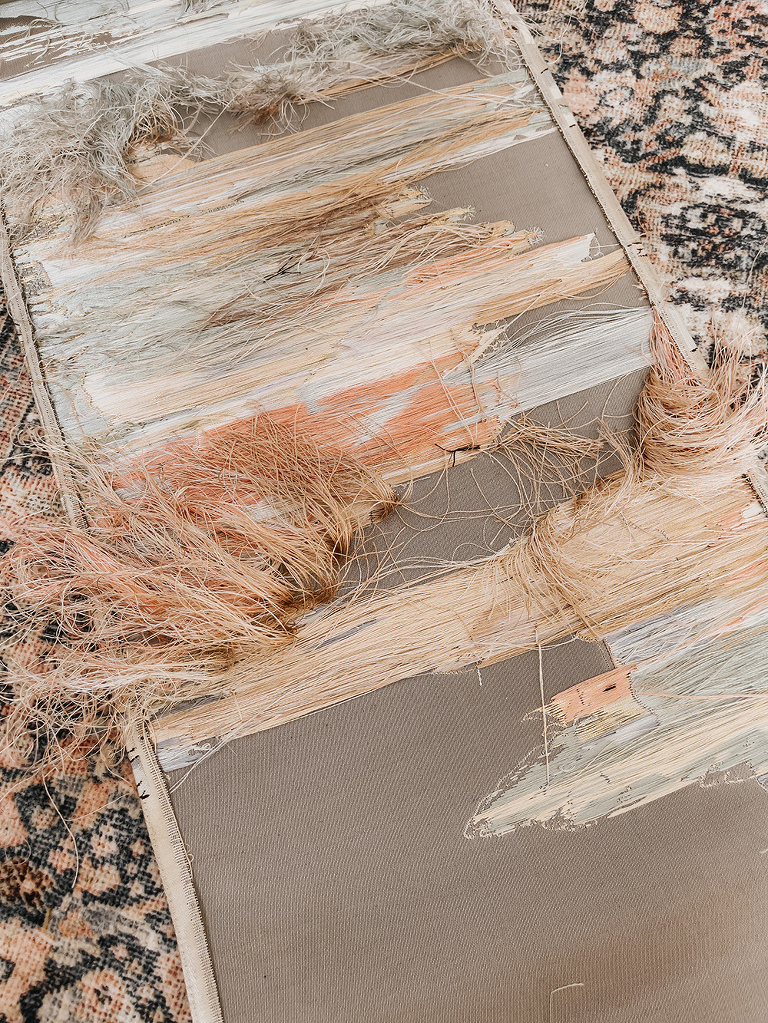 With that thought in mind, I decided to gift a custom frame job to my sister so that her beloved obi could stay safe and sound for the next decade. If you've never worked with Framebridge before, here's how it works.
First, measure your item to frame. They can frame practically anything—traditional art pieces, decorative fabric, jerseys, and lots more. Once you have your measurements, hop onto their website and browse the frame options. There's something for any style, whether your aesthetic leans modern or traditional, transitional or eclectic. For my sister's obi, we chose their solid Ash wood gallery frame with a white mat. Check out using the prompts on their website, and then Framebridge sends you free packaging so you can mail your art directly to them for framing.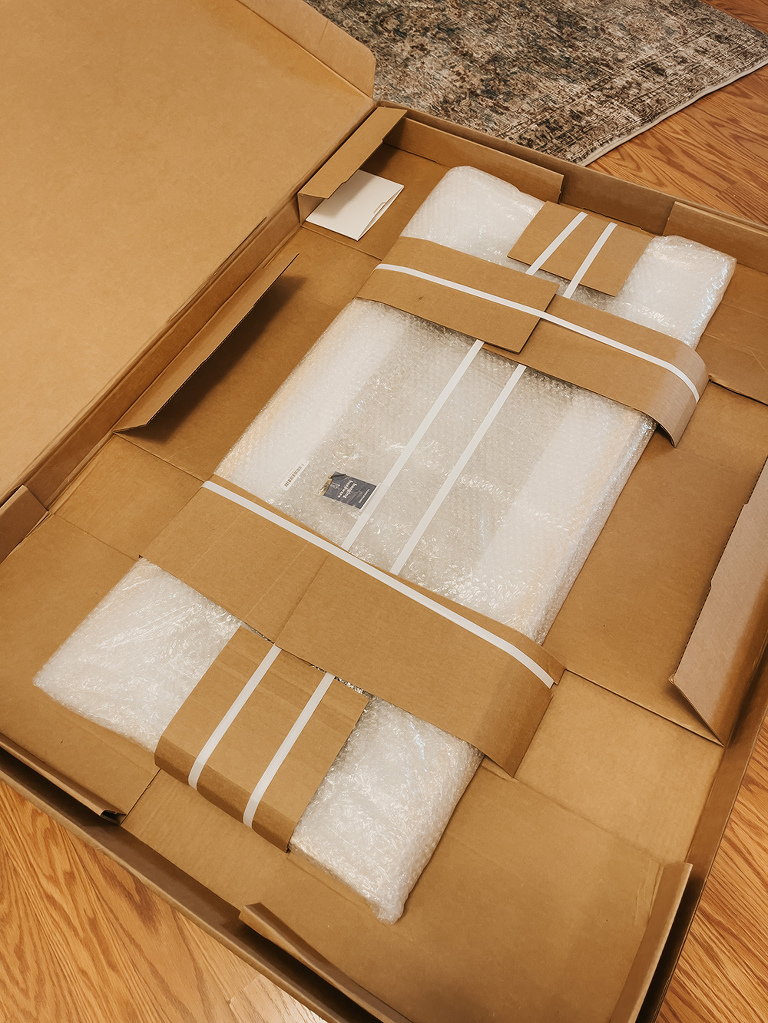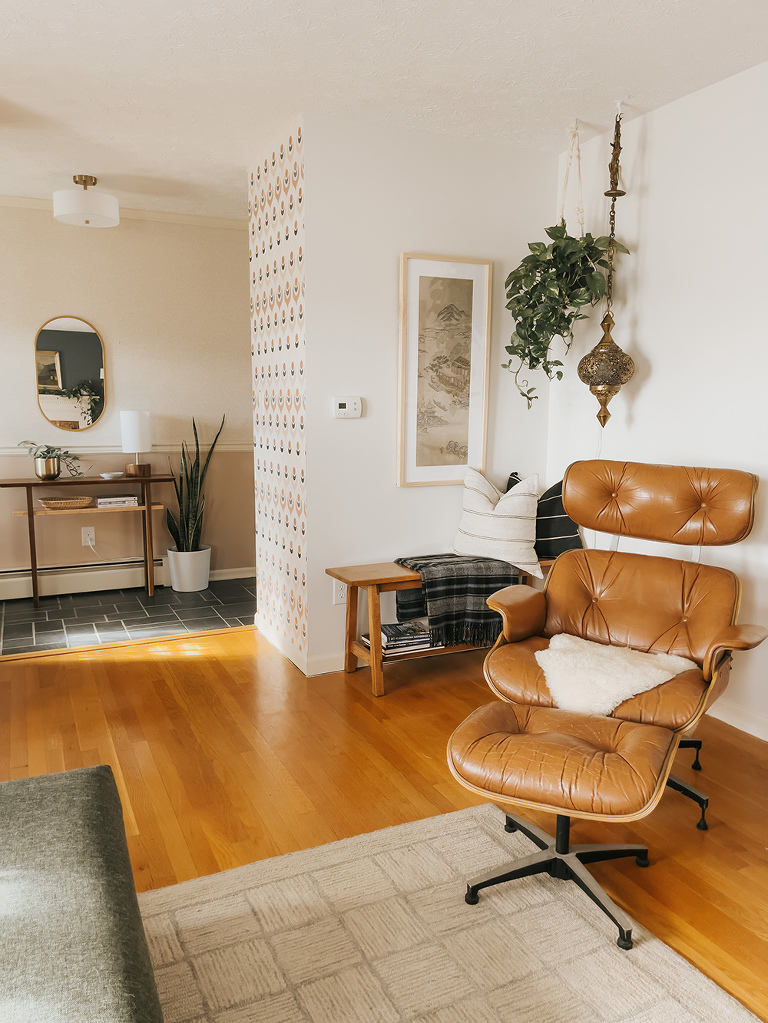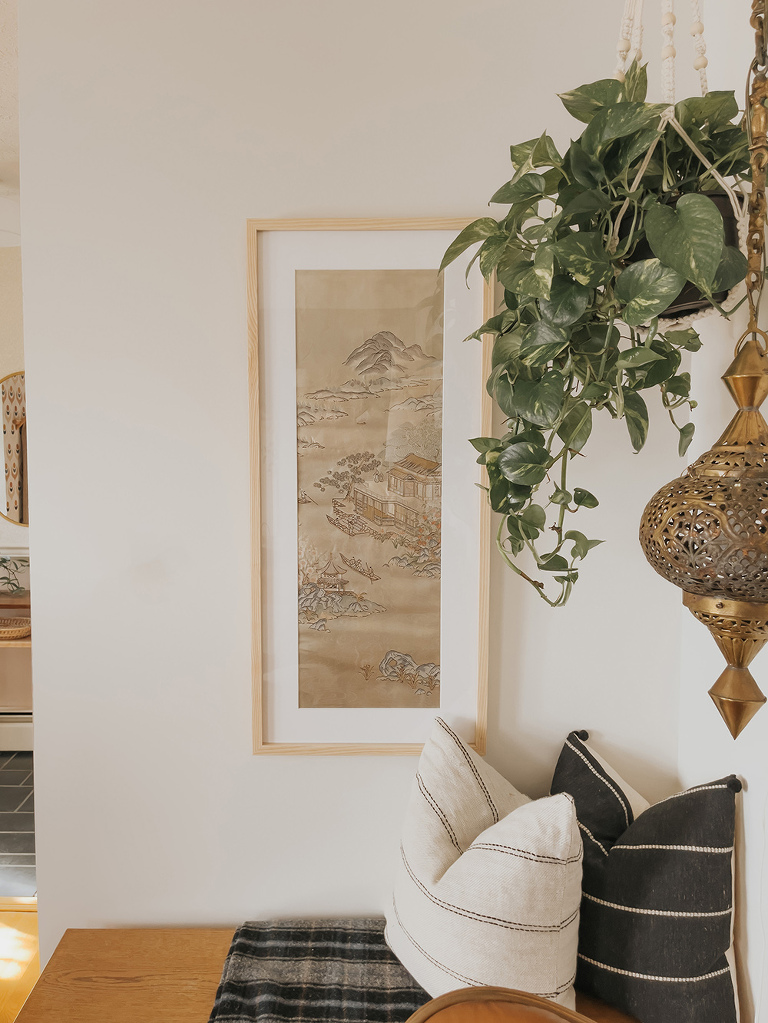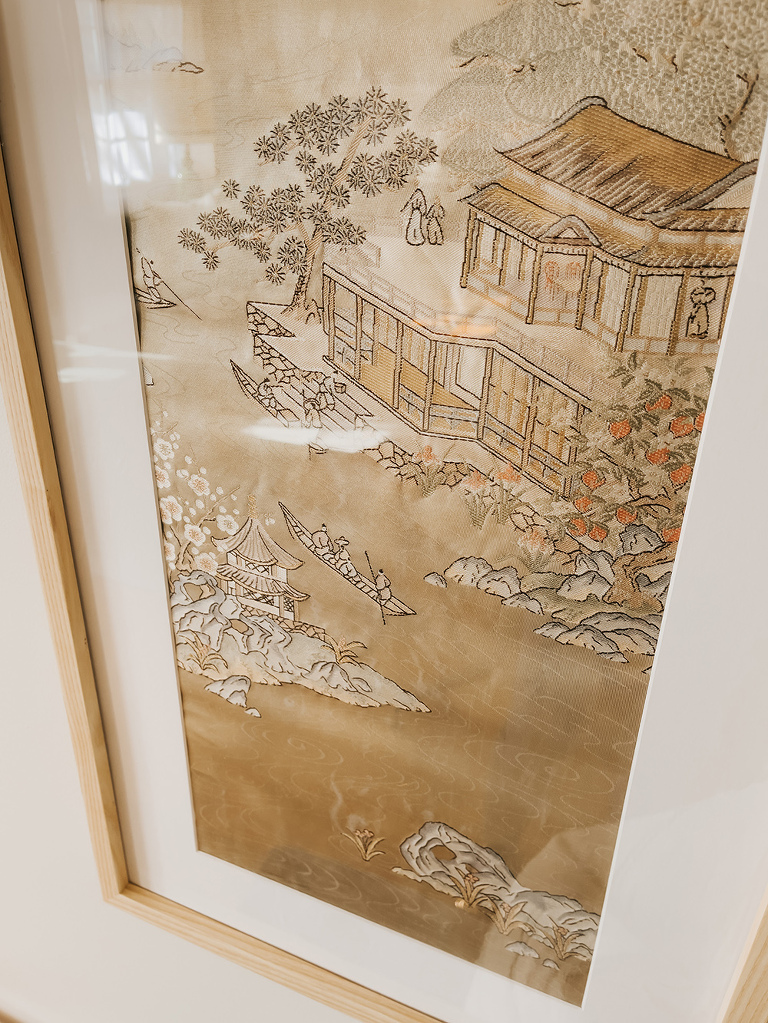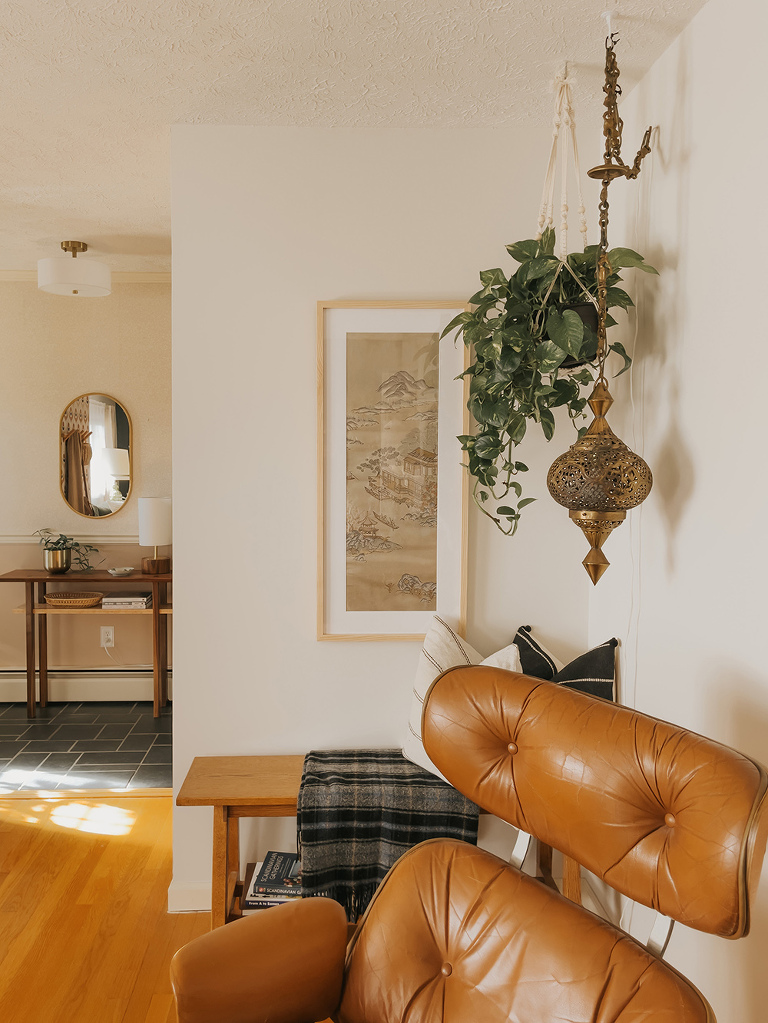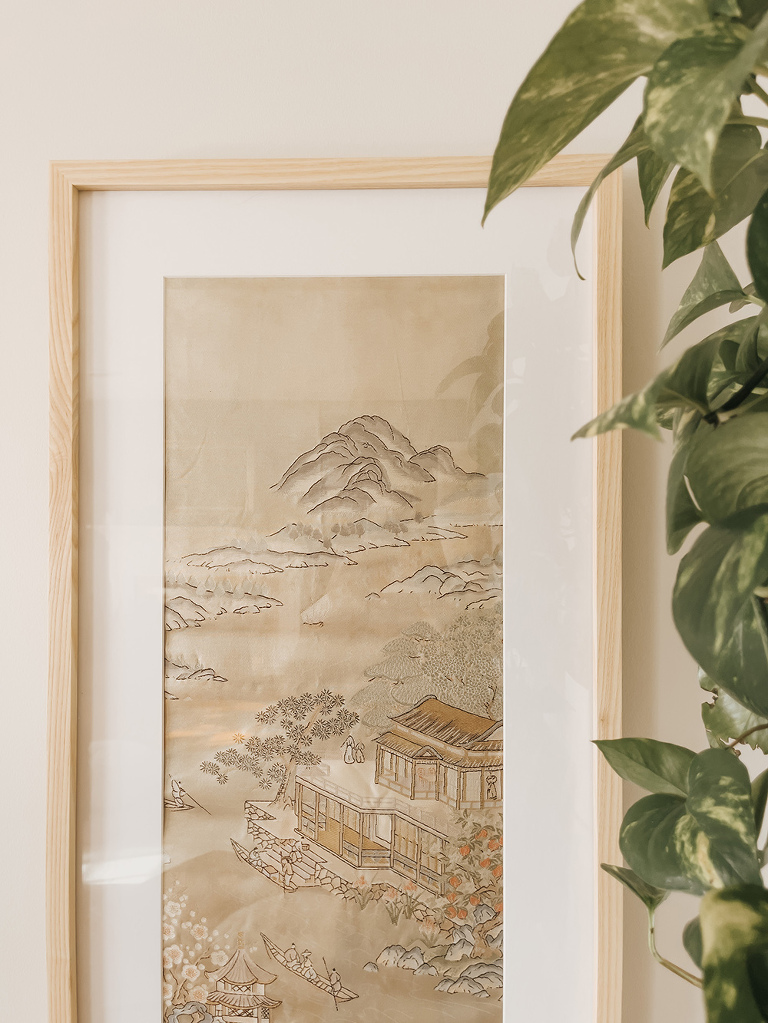 A week or so later, the finished framed obi arrived at my door (I plan to give it to my sister the next time she visits). I couldn't help but hang it in our own living room just so I could fully appreciate the completed design. Isn't she a beaut? I love how the simple ash frame pulls out the neutral earth tones of the embroidered fabric without distracting from it. And I'm sure my sister can breathe a lot easier knowing the piece is safely behind protective glass.
What would you have framed by Framebridge? I know they've also framed things like playbills, maps, kids' art, and even racing bibs. So cool! Let me know in the comments what you dream of custom framing, and then head here to find how to make it happen.