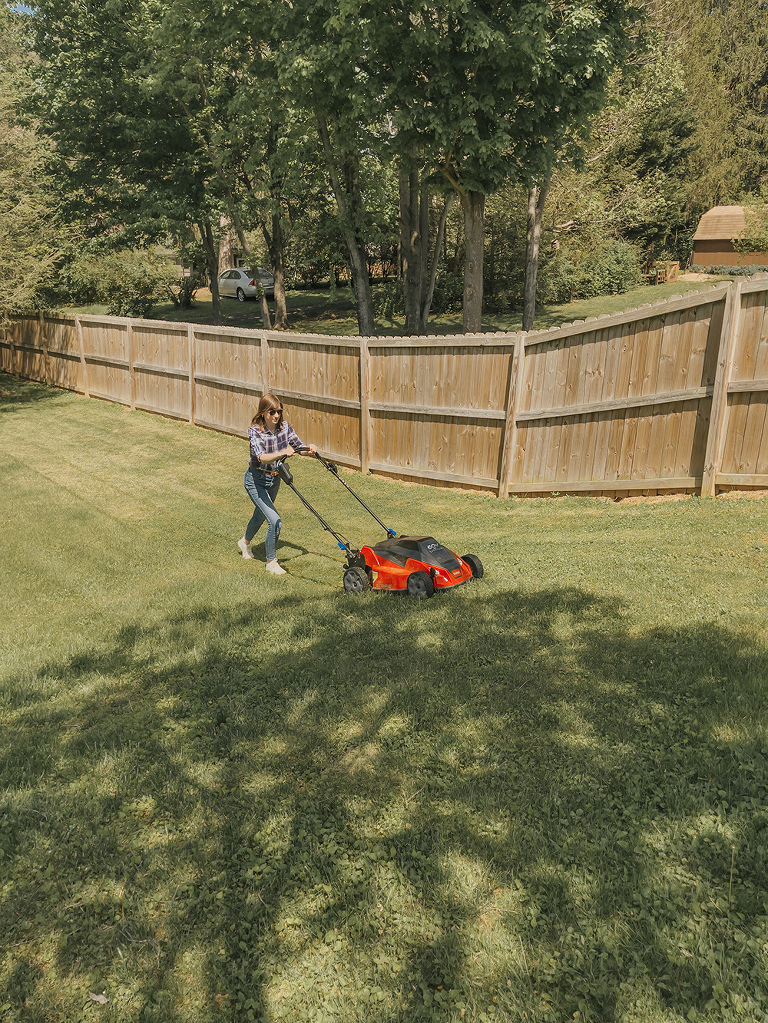 **This post is sponsored by Toro. All opinions are my own.
First, I have a confession to make…For 37 years, I've managed to avoid mowing the lawn. The truth is, up until now, I've harbored a silly aversion to the idea of it, thinking it would be too hard, or I'd mess up the lawn in the process. John is very, very particular when it comes to lawn care and the way the grass looks, so I've always deferred to him and his experience when it comes to keeping up with our lawn, but since moving and getting a house with a much bigger lot, I've had to step up to the plate to help out. Wanna know what has made this transition into my new role as lawn manicurist a little (read: a lot) easier? Our new Toro 60V Max Stripe™ Mower.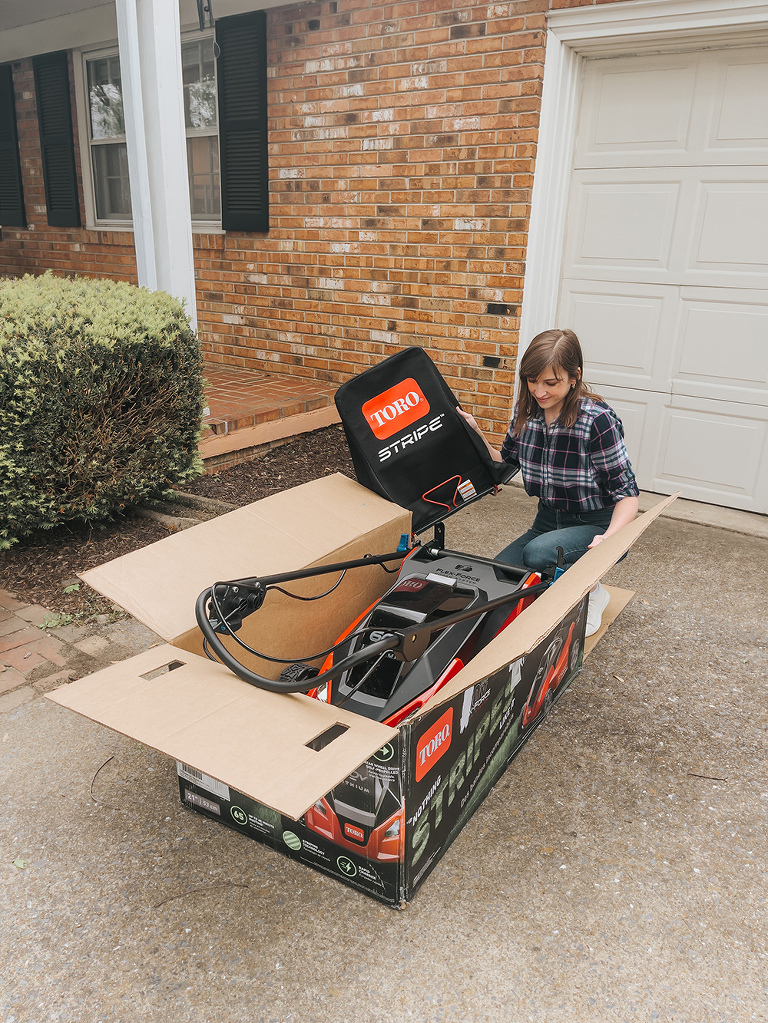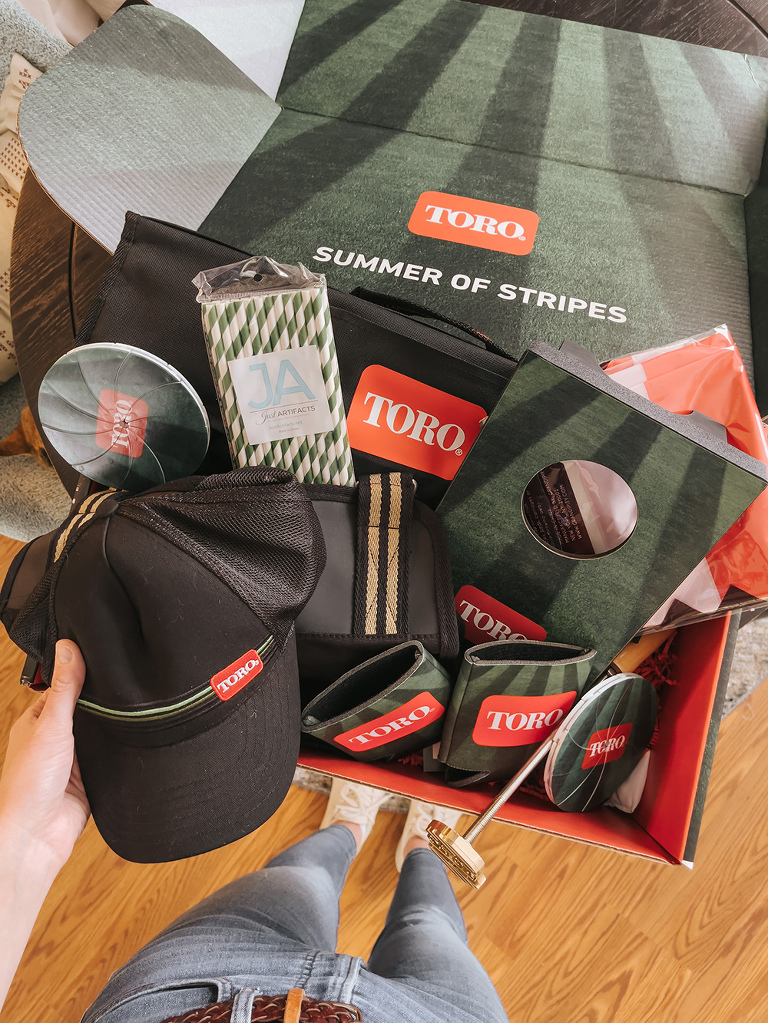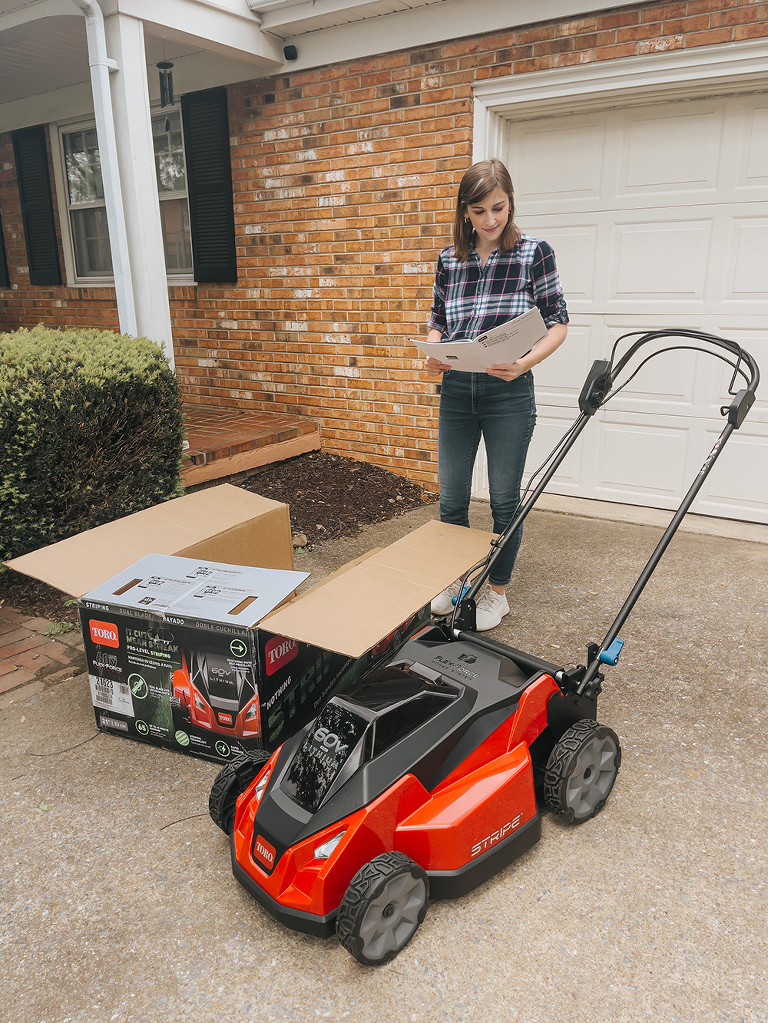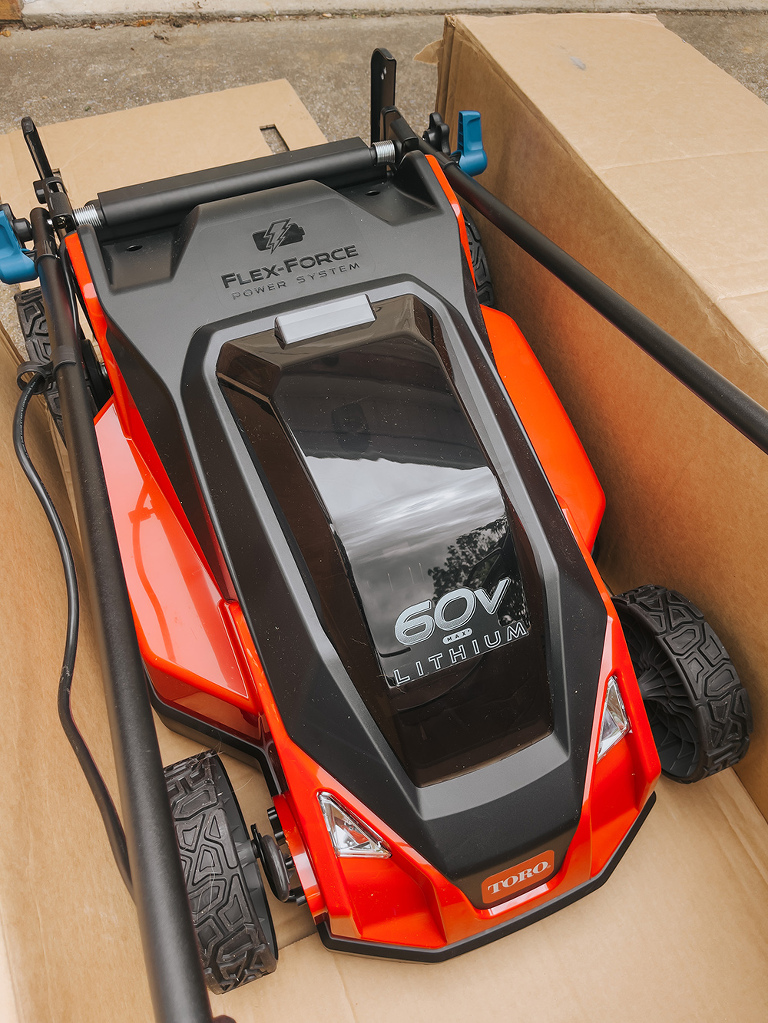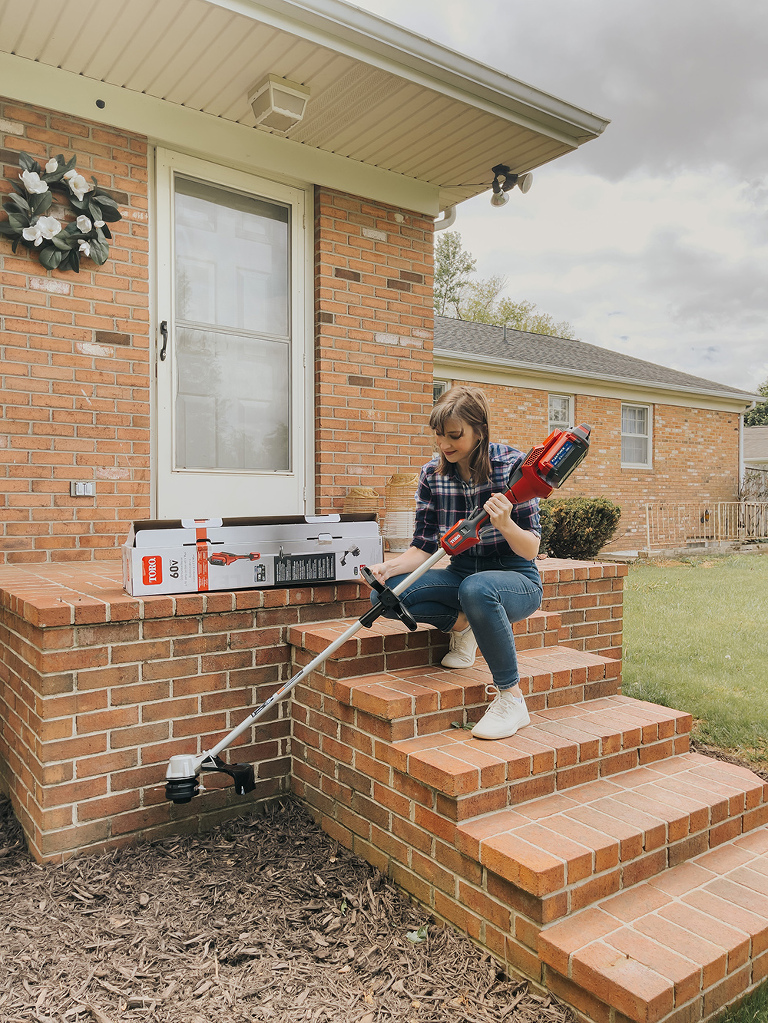 We just added the 60V Max 21 in. Stripe™ Dual-Blades Self-Propelled Mower and the 60V Max 14″/16″ Brushless String Trimmer to our collection of lawn tools in the garage (both of which are part of the "Summer of Stripes" giveaway sweepstakes going on now, by the way). These two tools have actually made me look forward to Sundays, which is generally when we get to work on grass maintenance.
Since both the lawn mower and trimmer run on the 60V Max Battery Flex-Force Power System®, we can easily swap the battery between tools with very little effort. Any battery works with any tool (including more than 75 tools in the Toro universe), so it cuts way down on cost—not to mention garage clutter—and there's up to 65 minutes of runtime on a single charge.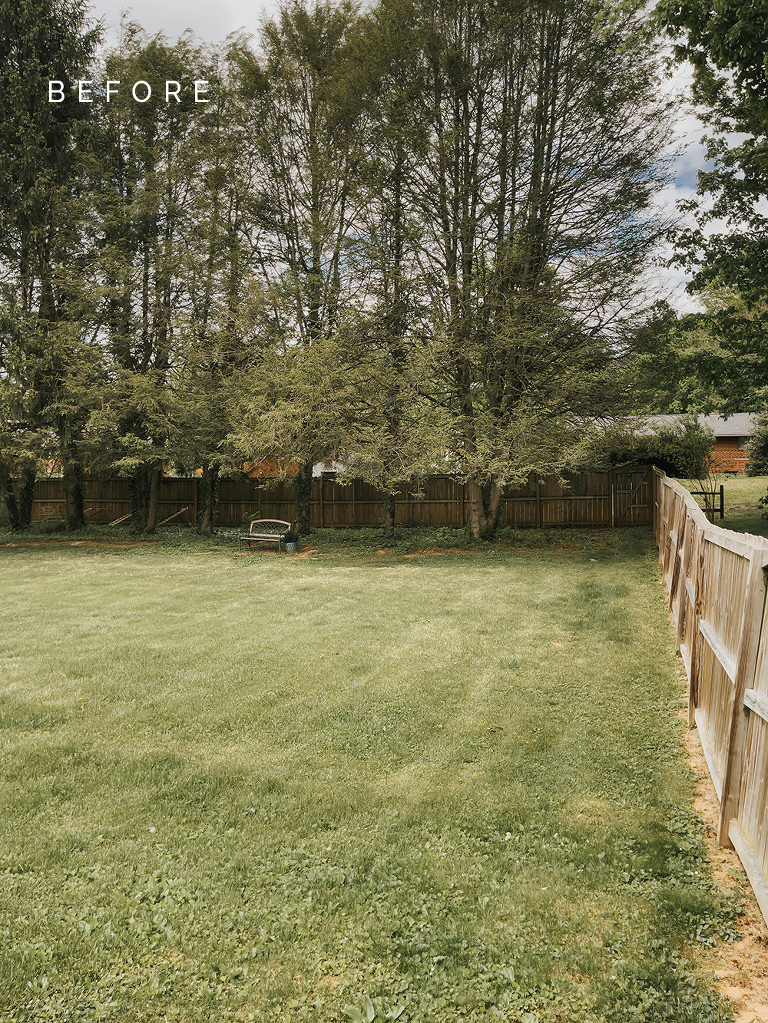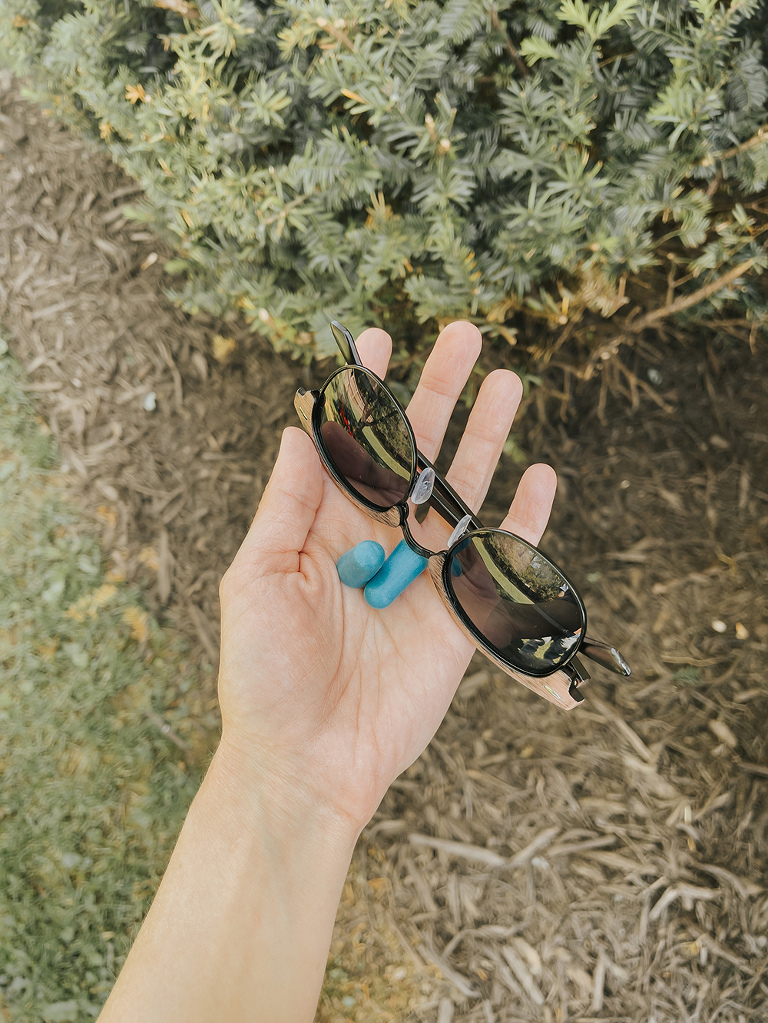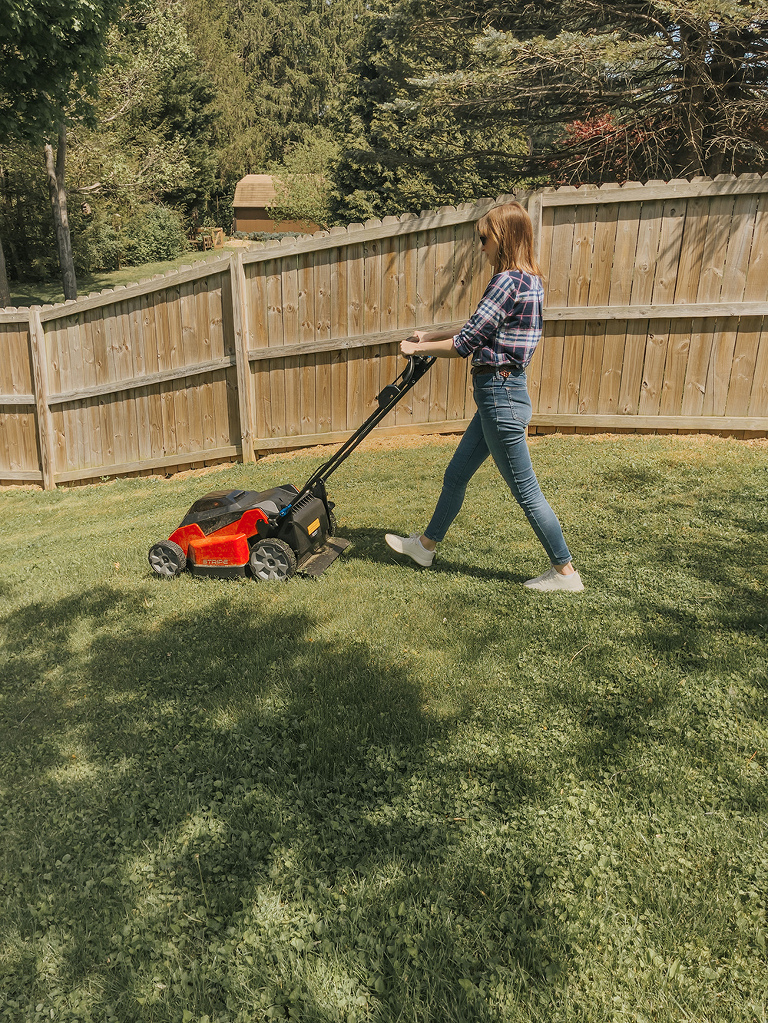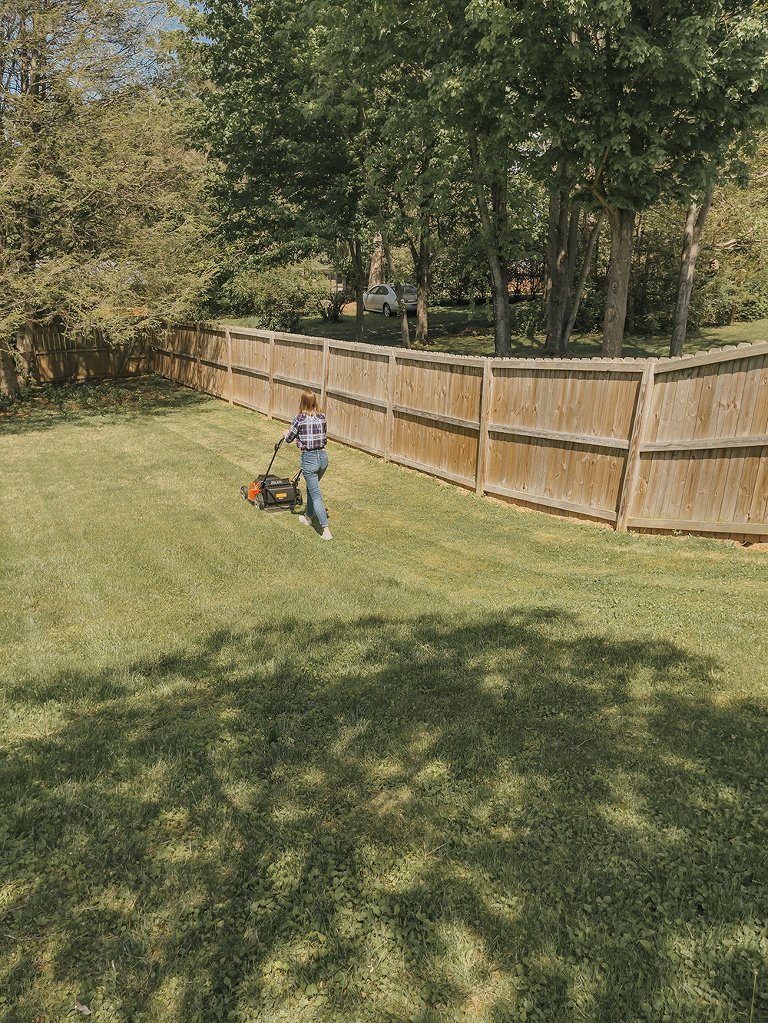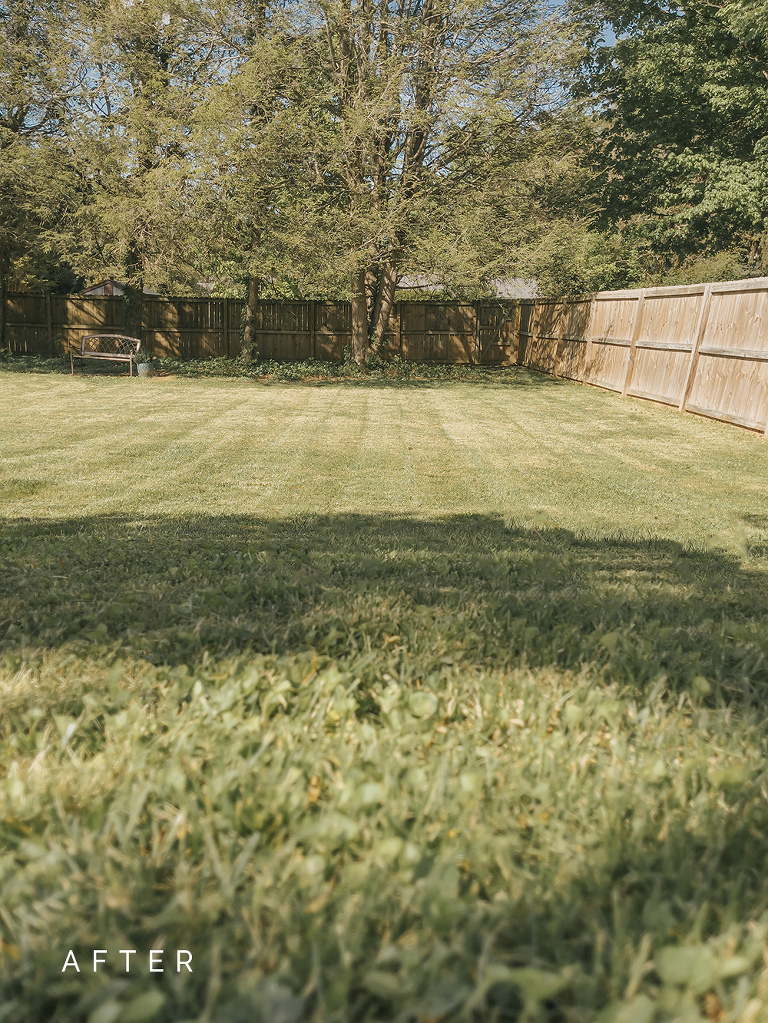 I also love the fact that this mower is up to 25% lighter than other battery powered mowers, so I can maneuver it without breaking my back. I'm pretty strong thanks to years of moving furniture by myself in our home, but I'm not that strong. This mower is just right for my strength level, which is nice. I'm not quite as intimidated by it as I would be with those dense types of mowers that really weigh a person down.
The self-propelling function makes it even easier to move this mower across the lawn. I didn't have any trouble pushing it, even up the steep hill in the middle of our yard. Oh, and by the way, this mower also comes with a bag for collecting grass clippings, but we've never used those in the past, so we're currently keeping that accessory in storage. Very cool option to try, though! Maybe we'll change our ways later on this summer and put the bag to good use.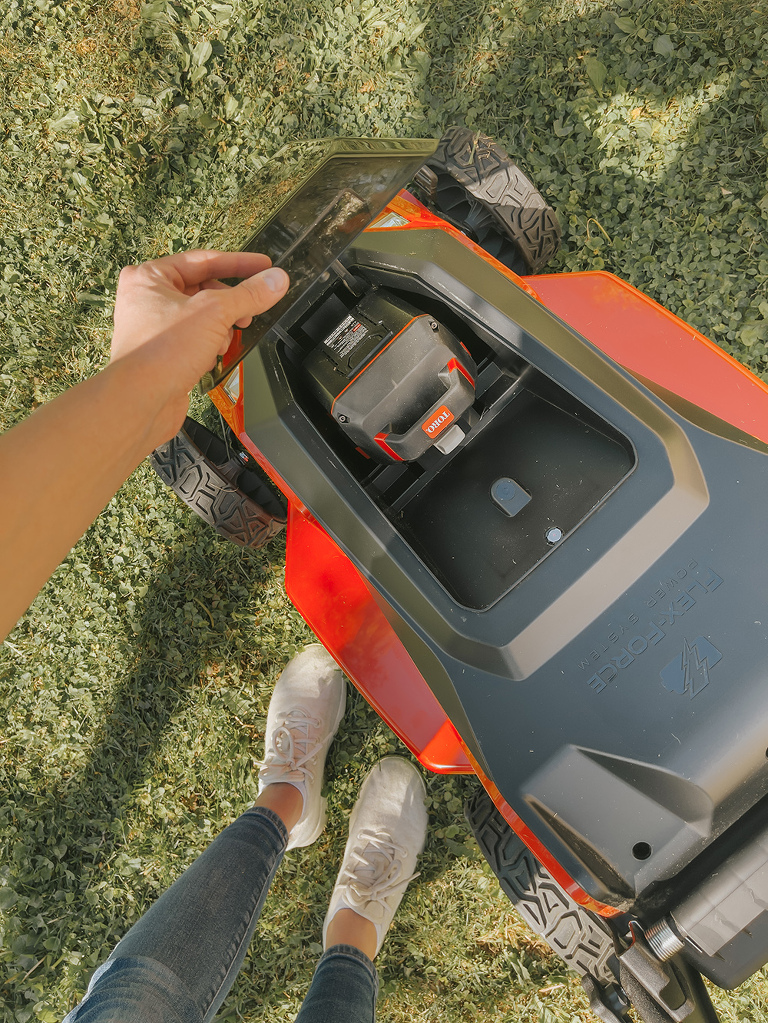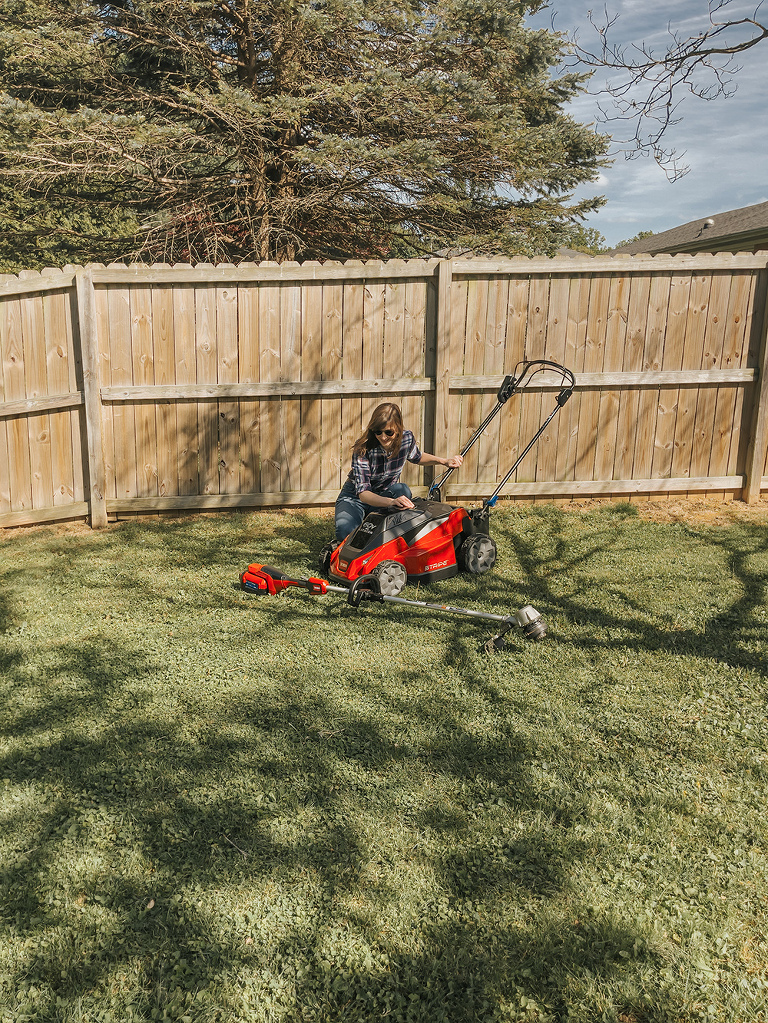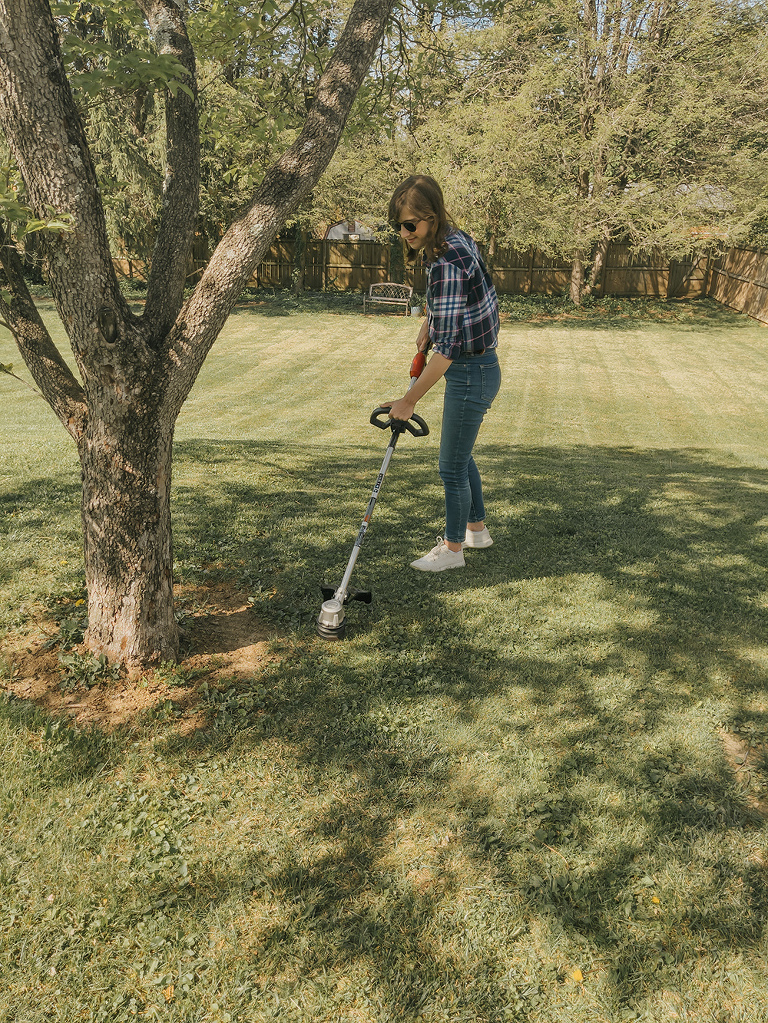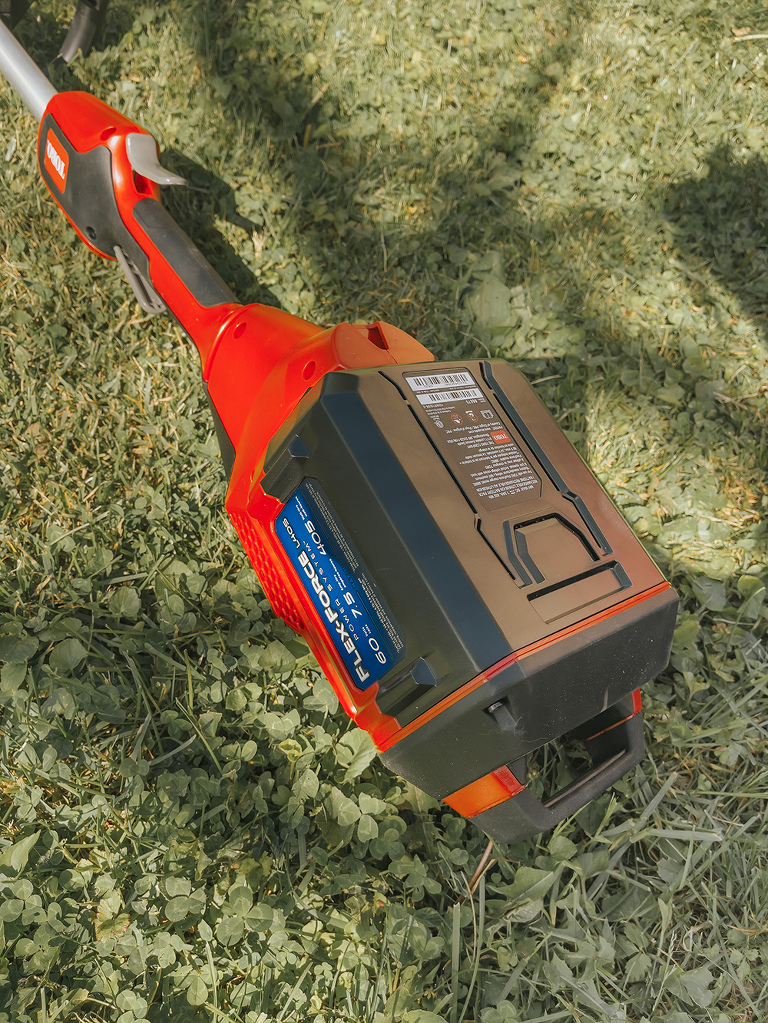 Toro has dubbed this the "Summer of Stripes," and I'm here for it! Now that I've started having a hand in lawn care, I put so much more thought into that cool striped grass detail, which I always used to envy in my neighbors' yards. Now we can be the envy of the town with our fancy striped lawn. The way it happens all comes down to the nifty built-in roller under the mower that pushes the grass down. Switch directions with each row, and the neatly flattened grass reflects sunlight differently, which ultimately creates that striped effect. Who knew?!
My personal favorite part of all has to be the fact that we no longer have to deal with the unpleasant smell that comes from gas-powered mowers. We have a door leading to and from the garage in our kitchen, and I used to hate whenever John would mow the lawn with his gas-powered mower because it stunk up the house. Now, the battery helps us skip all of that unpleasantness.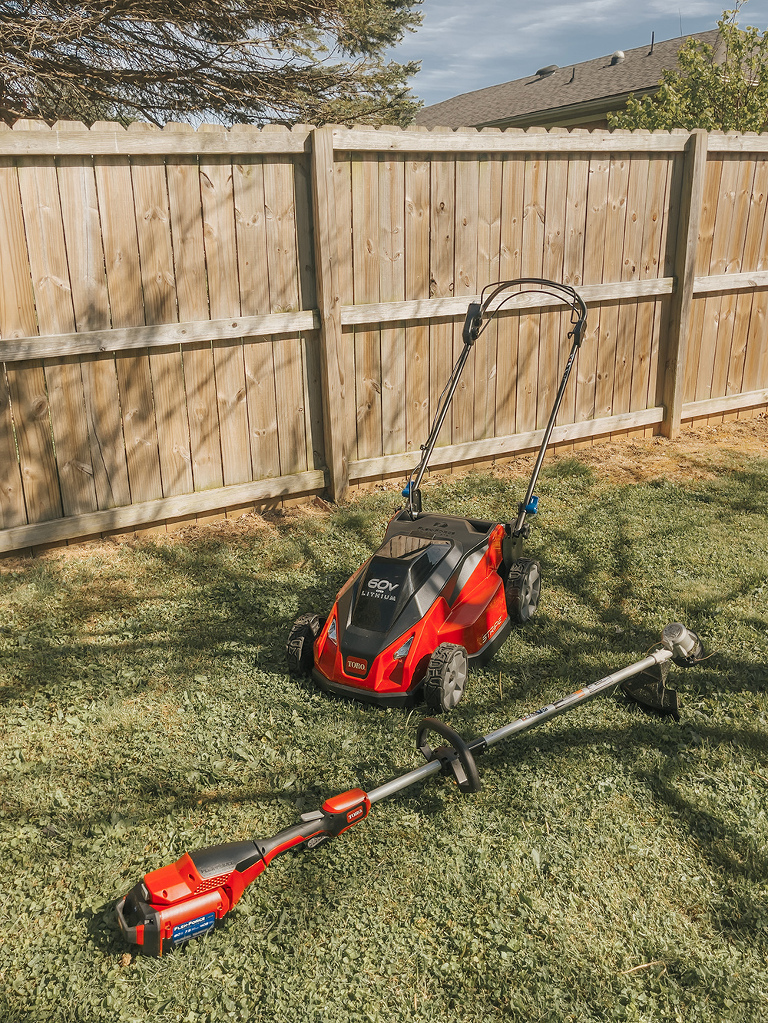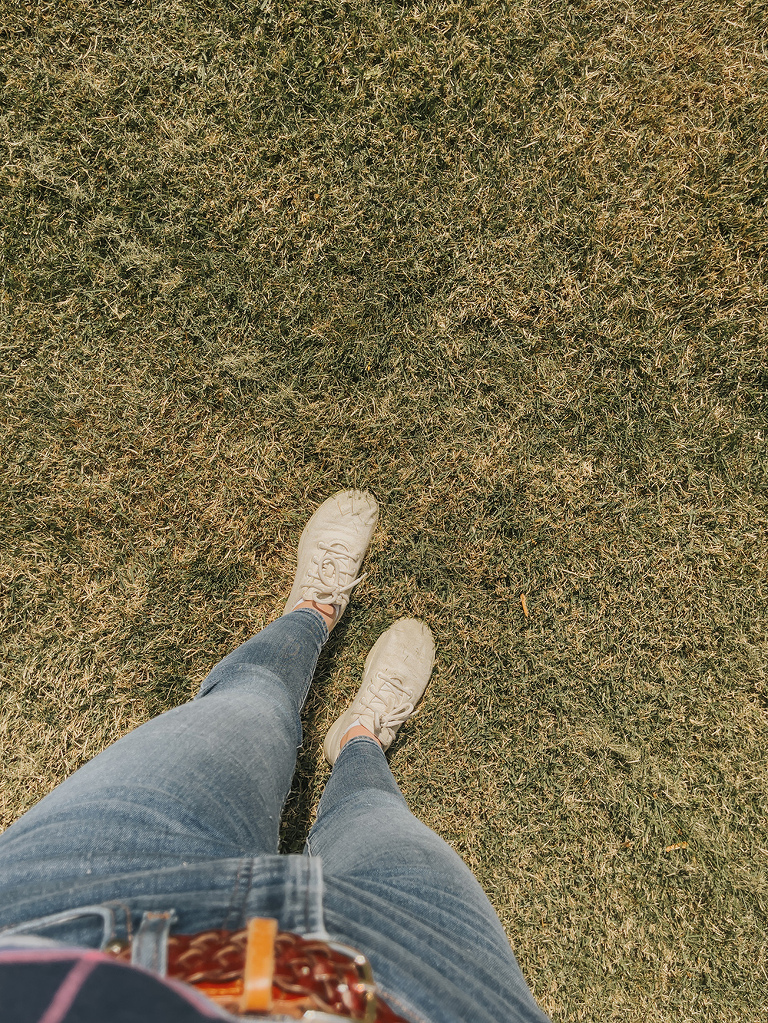 Anyway, the point is that I don't know why I avoided this homeowner chore for so long. It's not even really a "chore" now thanks to features like the dual blades, customizable speed, max power mode, and LED headlights—there's so much to brag about with this mower. But I'll just let you find out for yourself…Ultimately, these tools don't require the expert level knowledge I thought they would. It's easy, will get me up and moving outside this summer (as opposed to laying around watching TV inside), and gives me so much more pride in the home we're creating.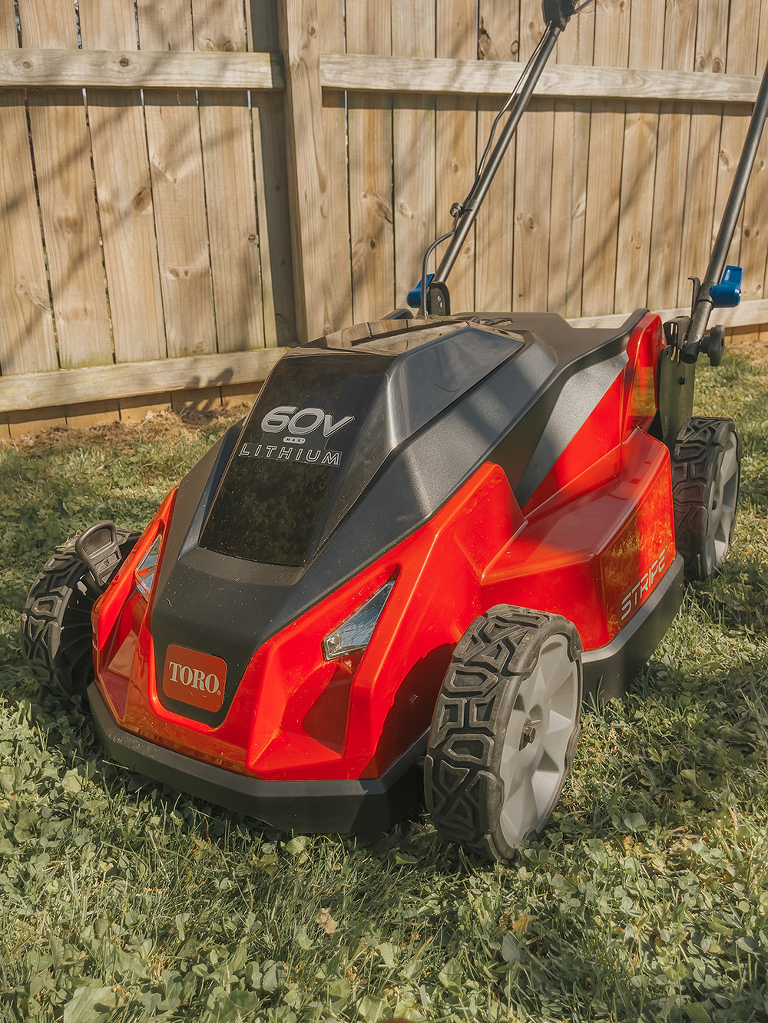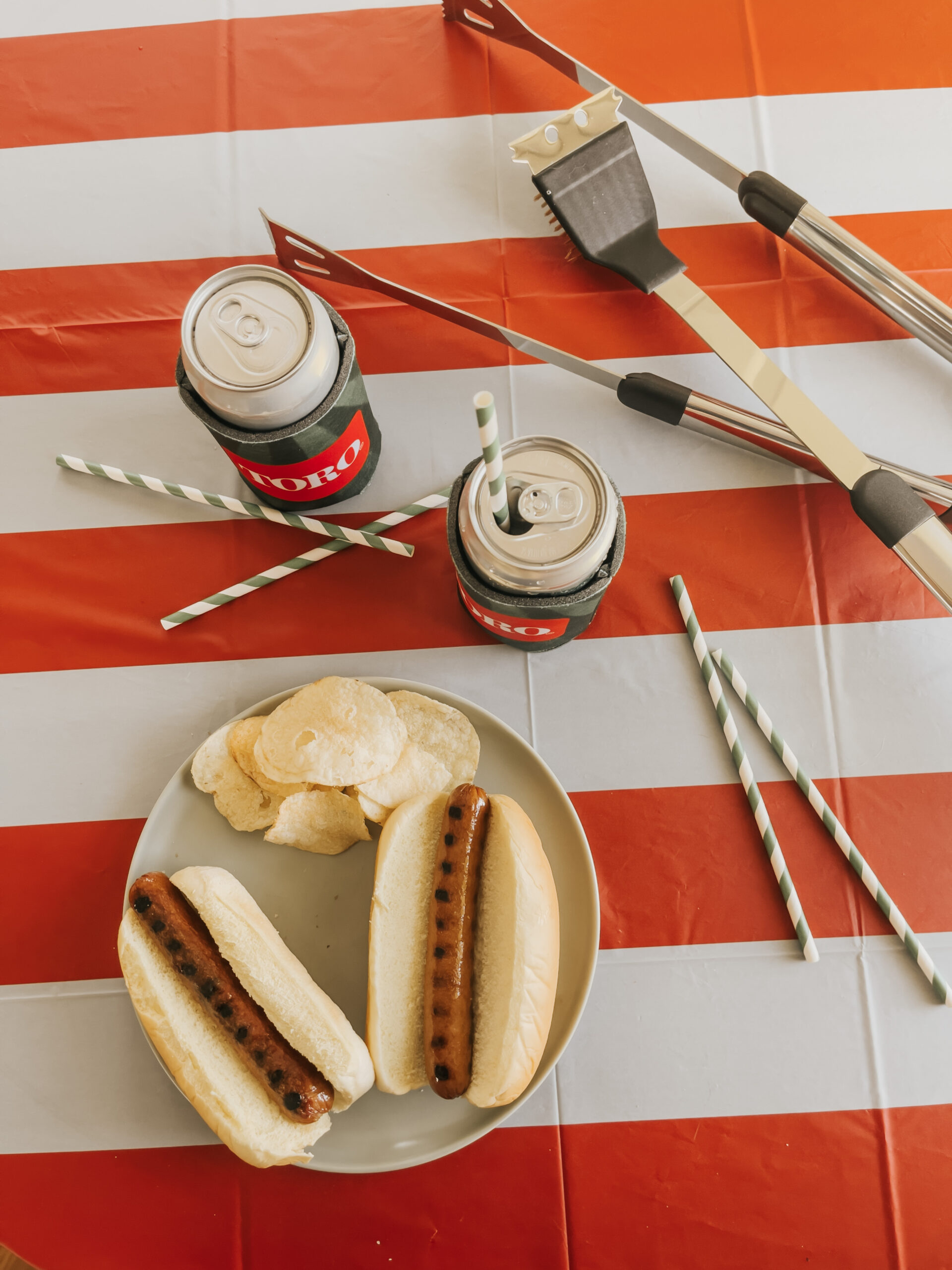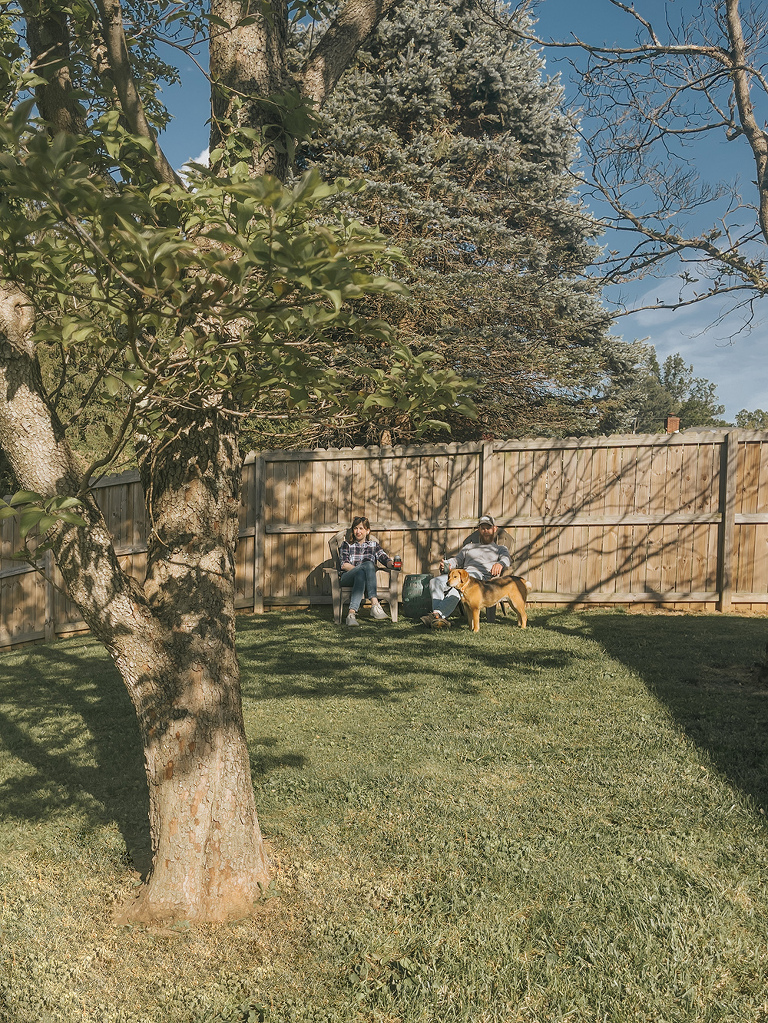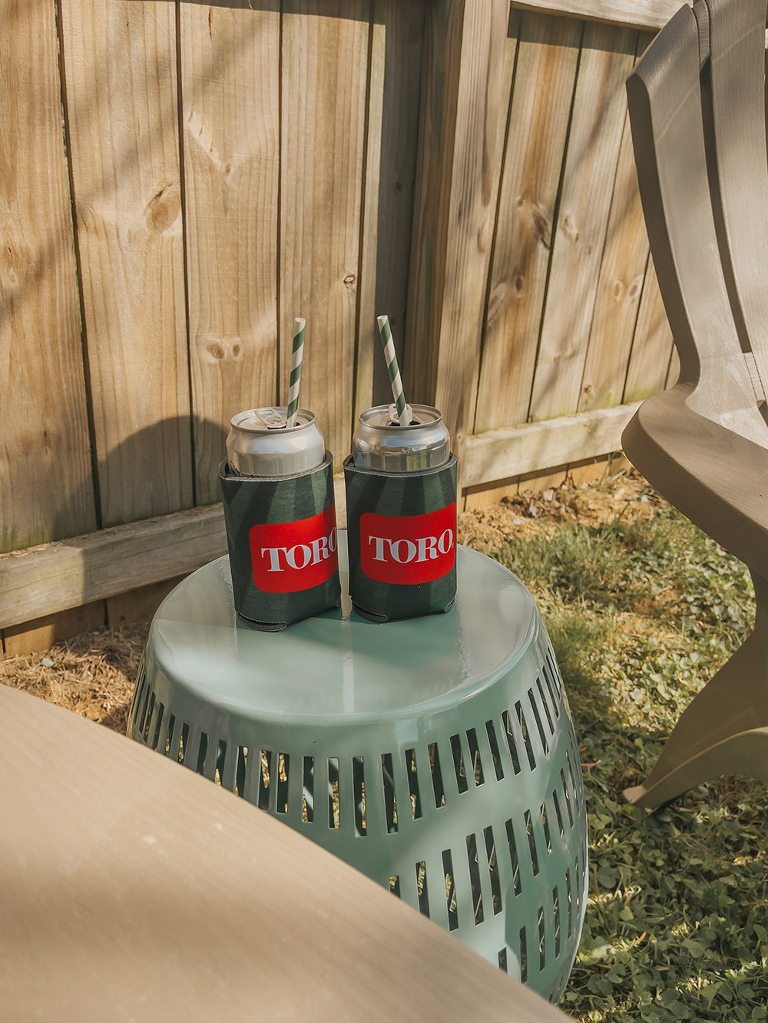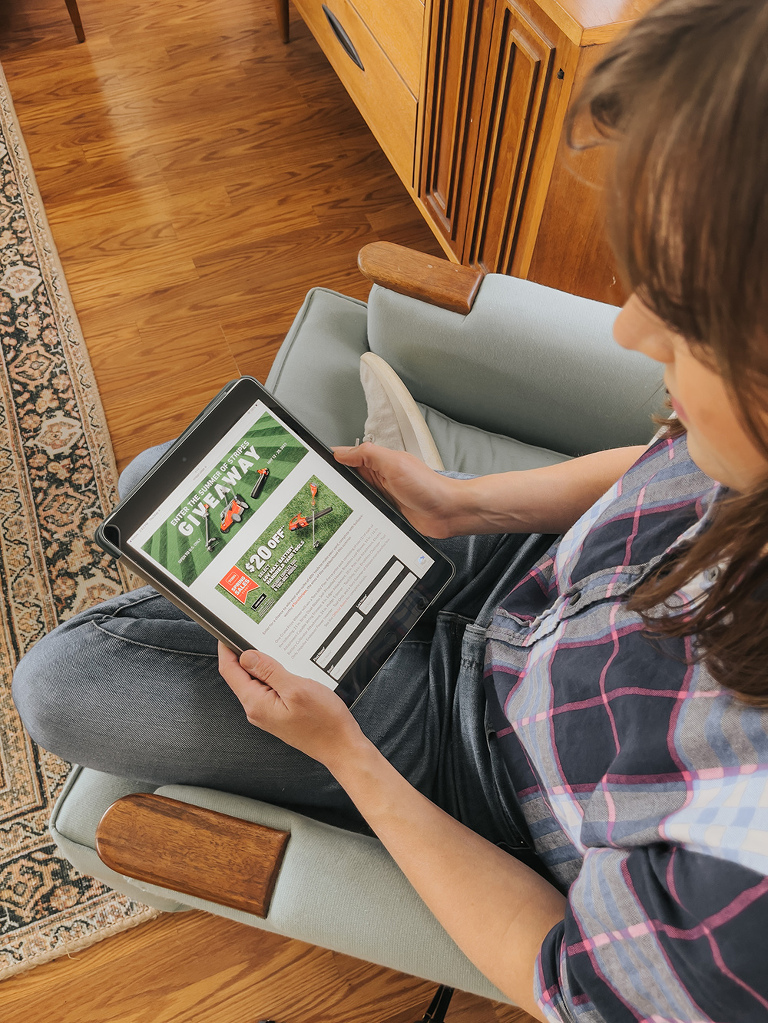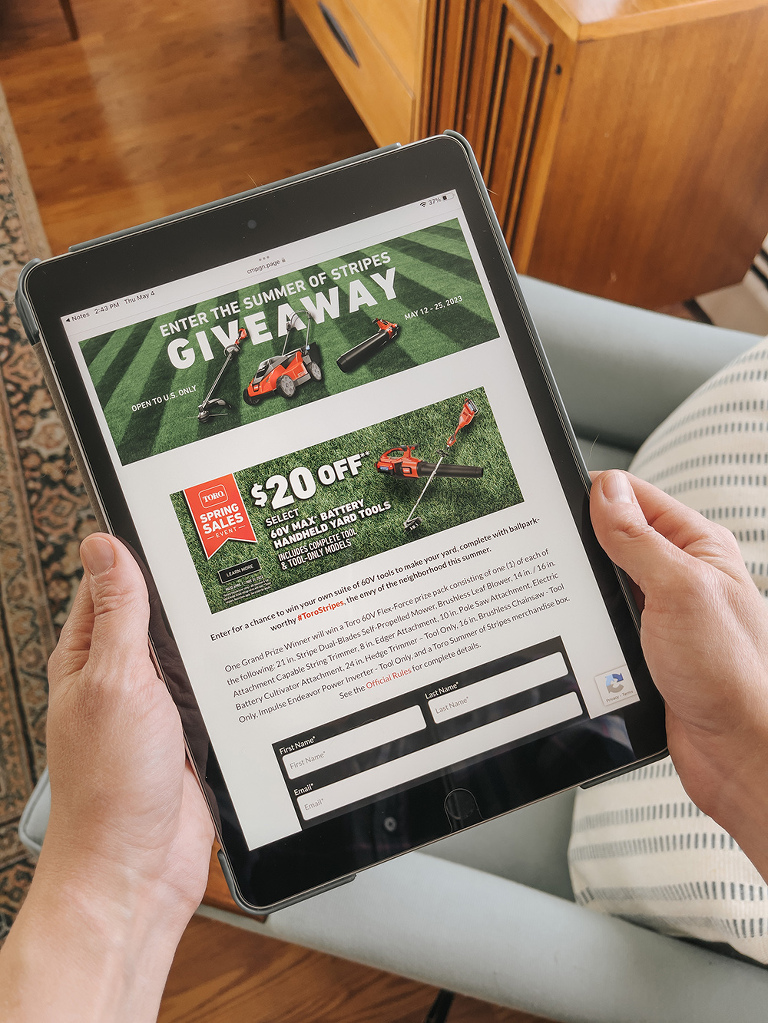 If you're ready to get your own yard ready for spring and summer entertaining, you can purchase your top picks from the Toro lineup on toro.com, or visit your local Home Depot store (which, by the way, is where we snagged the chairs for our portable back yard seating area that you see pictured in today's post!). Keep an eye on my Instagram feed today because later on I'm planning to share video footage of our new Toro tools in action.
Use the coupon included at the end of today's post to snag $20 off select Toro 60V handheld tools through May 31, and make sure you enter the big "Summer of Stripes" giveaway sweepstakes, going on now through May 25. Don't forget to use my code "CARRIE" when entering to double your chances of winning a suite of Toro 60V tools. Good luck!