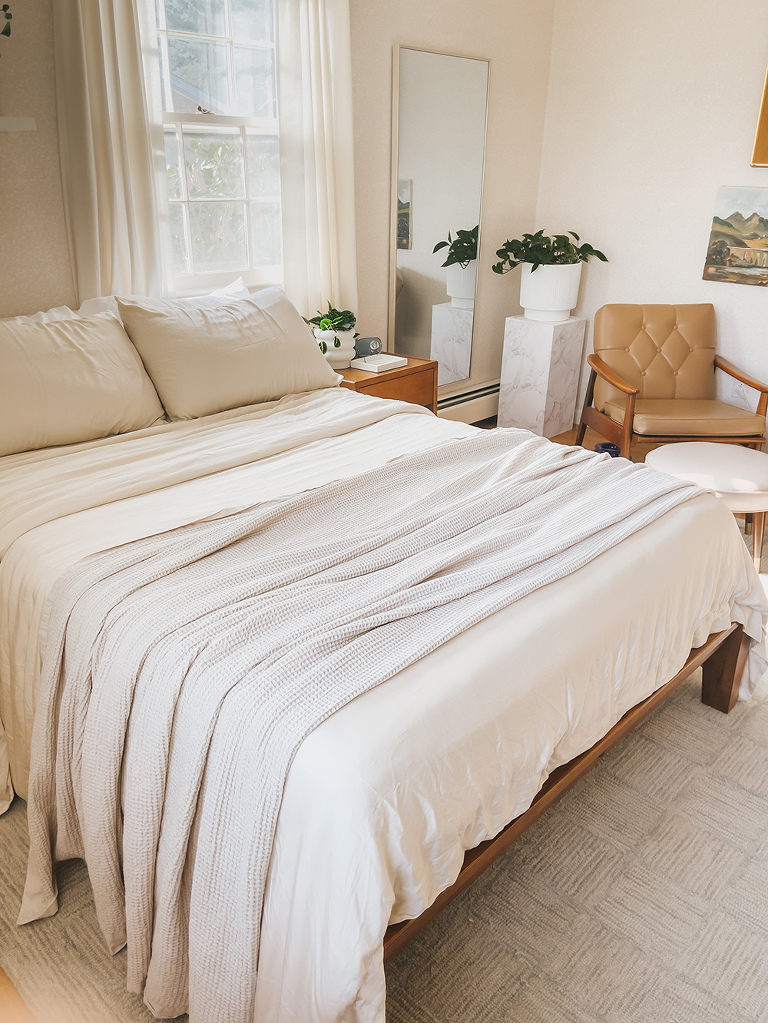 *This story was made possible by the generous support of Cozy Earth, and features gifted product for testing purposes. All opinions are my own.
Oh, how I adore our Cozy Earth bedding…It absolutely gets my pick for best bedding overall, and I'm so excited that we now have their sheets in both our main bedroom and our new guest room, too. After spending so much time painstakingly planning and setting up our guest bedroom earlier this summer, I got overwhelmed and reluctantly decided to cheap out on the bedding just to be able to call the room "done" once and for all. I grabbed $15 sheets from an overstock store here in town, and a $35 comforter. I splurged a tiny bit on a cotton duvet set from you-know-where on the Internet since that was going to be more visible, and I did like that set, but it definitely wasn't even in the same universe as the one from Cozy Earth that we had in our main bedroom. In the end, I regretted the fact that I had scrimped on bedding, and knew I was going to have to stomach a do-over.
Ultimately, I started fresh with new linens from Cozy Earth. As much of an investment as it is, this bedding is something I know we'll have forever. The sheets I have from the brand on our main bed (made of incredibly soft viscose from bamboo) have been washed, realistically, probably more than 75 times, and they just keep getting softer with age. They've held up great, and are so cooling to the touch. I really am smitten with them.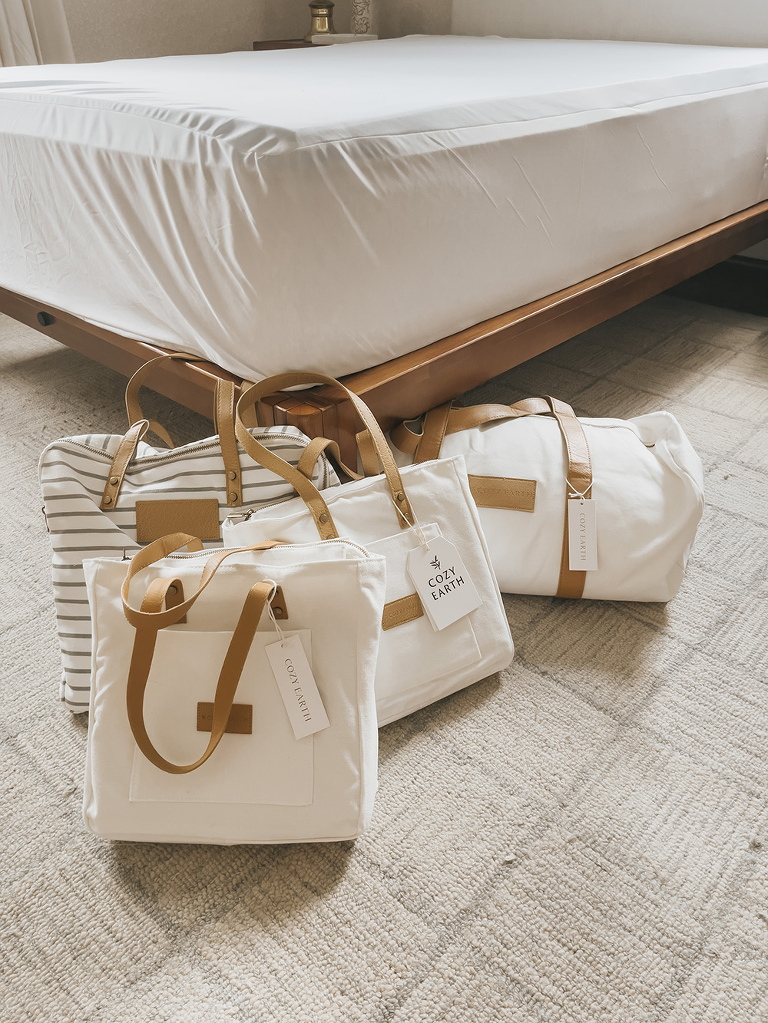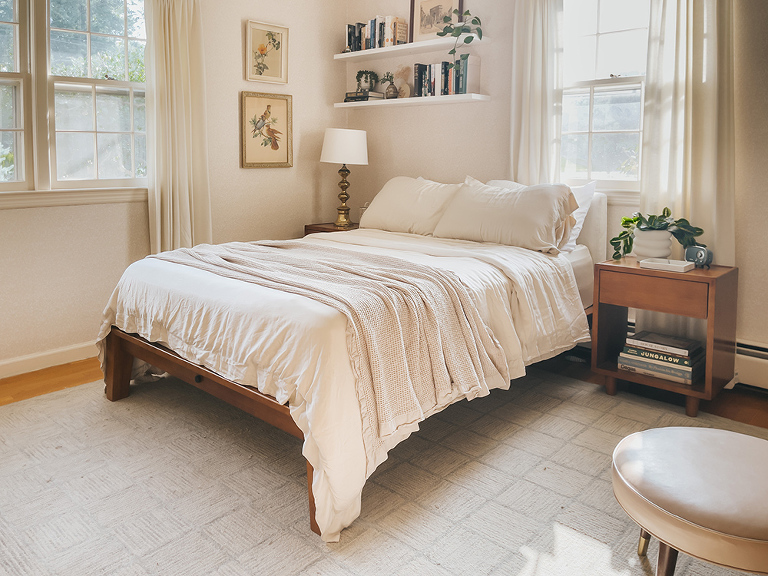 In case you're curious about what I actually ordered, I got their Bamboo Sheet Set in the color "Oat," a Bamboo Viscose Comforter with Extra Fill, a Bamboo Viscose Duvet Cover in "Oat," and an Oversized Waffle Blanket in "Driftwood." Cozy Earth products are all responsibly made and sourced, and I think you'll appreciate the temperature regulation and breathability. I'll explain why we especially appreciate that latter fact below.
This particular extra bedroom is on the corner of our house and gets blasted with hours of late afternoon and evening sun. Our ranch has a brick exterior, so it heats up quick and stays hot, which makes this room naturally feel much warmer than other rooms in our house. Most days, our AC can't keep up, so this space stays toasty deep into the night (I know—I've tried sleeping in the room before). The old cheap bedding was really hot and didn't have any breathability to speak of, whereas this set from Cozy Earth feels chilly to the touch as soon as you slide under the sheets, and it stays that way despite the addition of body heat. There is no other brand I would ever use in a hot room. No kidding. You have to feel it for yourself!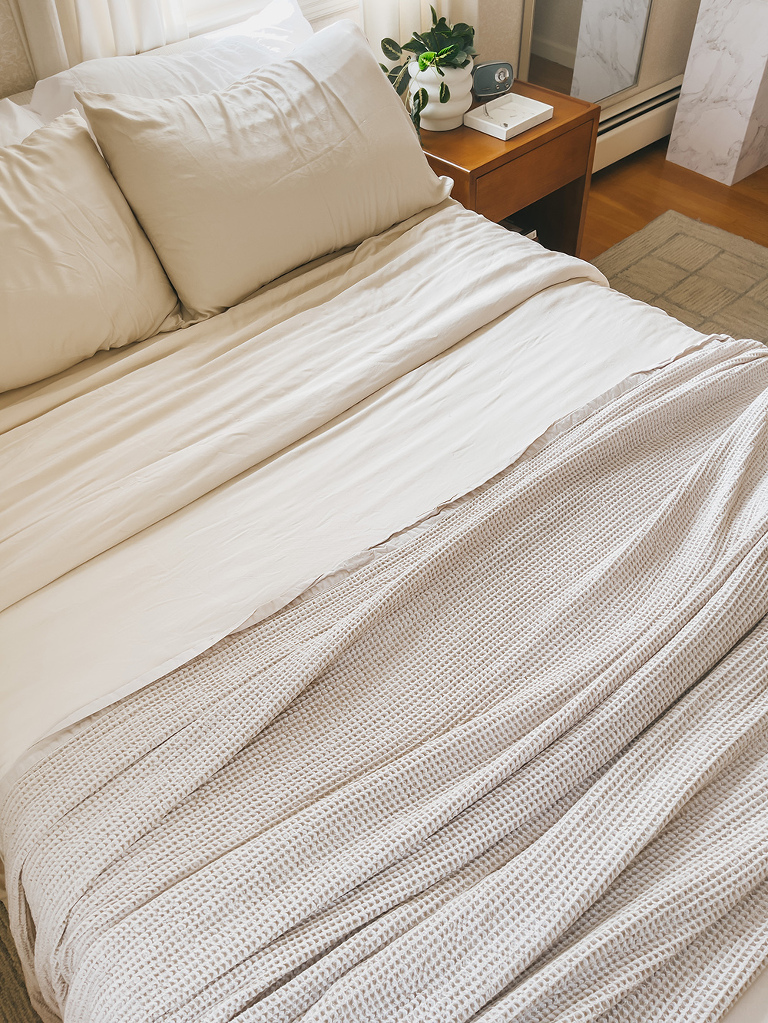 Overall, our new Cozy Earth bedding has made such a big difference in this generally scorching room, and I'm excited to enjoy it through the fall, too. In extra exciting news, Cozy Earth is sharing the love with you guys, too, by offering a 40% discount to DGD readers! Use code "GREENDIY40" at check-out to get the deal, and be sure to come back here and let me know what you think of your new goodies. I really do think you'll be just as happy with them as we are. Comment and let me know if you need specific recommendations, but I highly recommend their bamboo bedding in particular.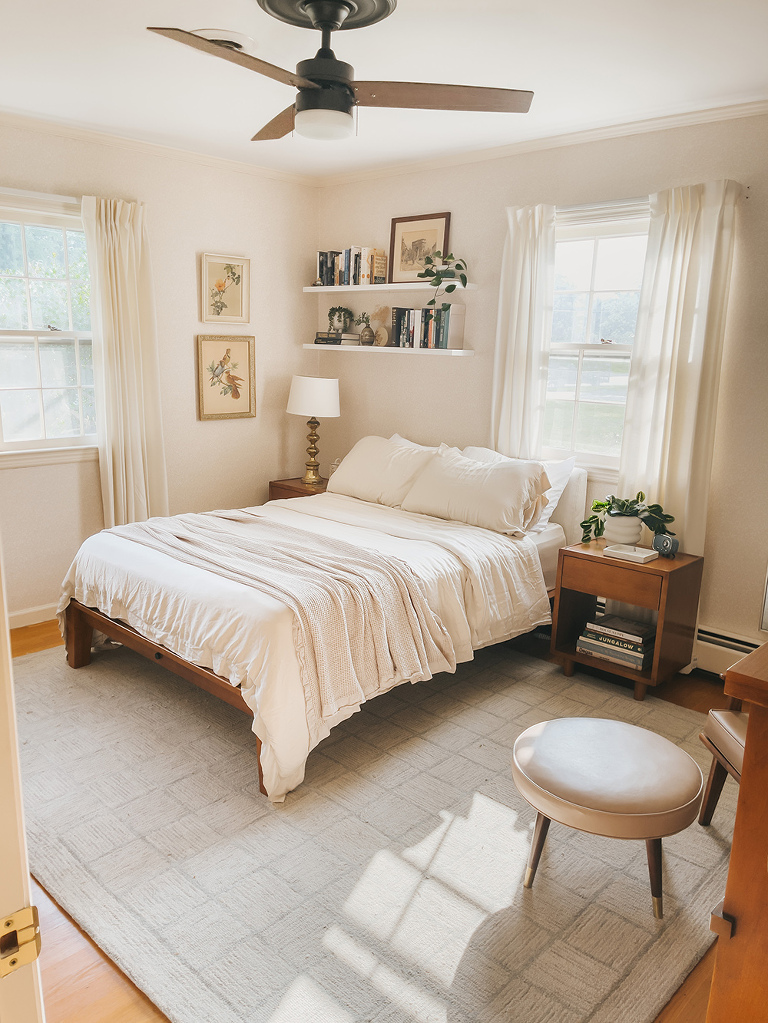 *I earn a small percentage from purchases made using the affiliate links above. Affiliate links are not sponsored. Rest assured that I never recommend products we wouldn't use or don't already love ourselves.