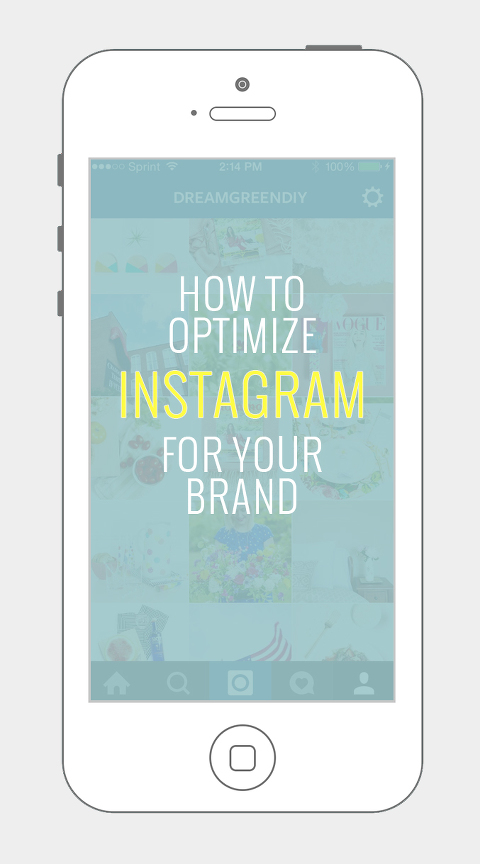 Since I had so much fun putting together my pair of Snapchat centered posts (see the first one here, which details how to optimize Snapchat for your brand, and the second here that goes into optimizing the app for your boredom), I decided to keep the momentum going with a new feature on how to optimize Instagram.
Now, I could sit here and tell you all of the things that I've done to make the most of this tool as an entrepreneur, but one of the biggest things I've learned about Instagram in talking to my fellow creatives is that rarely does one formula fit all. So I invited six of my favorite Instagramers to come on with me today to spill the secrets that have pushed their brands forward using the app as a catalyst. See their top tips below, and be sure to click the links above each quote to follow these standout Instagramers and makers—I guarantee you won't be disappointed and will find a wealth of inspiration in their feeds.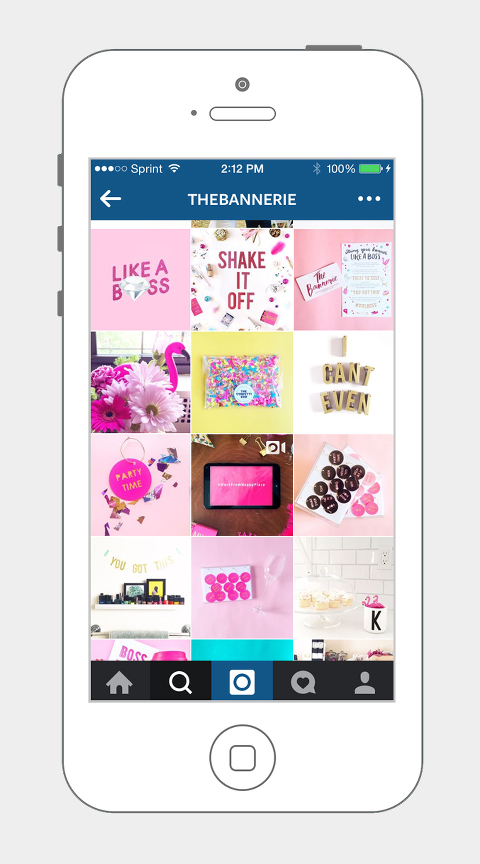 "The best things I did for my account were working to have a recognizable style with the party prop flatlay, the flower frame and consistent brand colors, and also sharing myself. I filter myself for language and moments that are really private, but I speak how I speak in real life and share my humor and thoughts just like I do with friends in person. I think this has really allowed me to connect with my customers and develop relationships."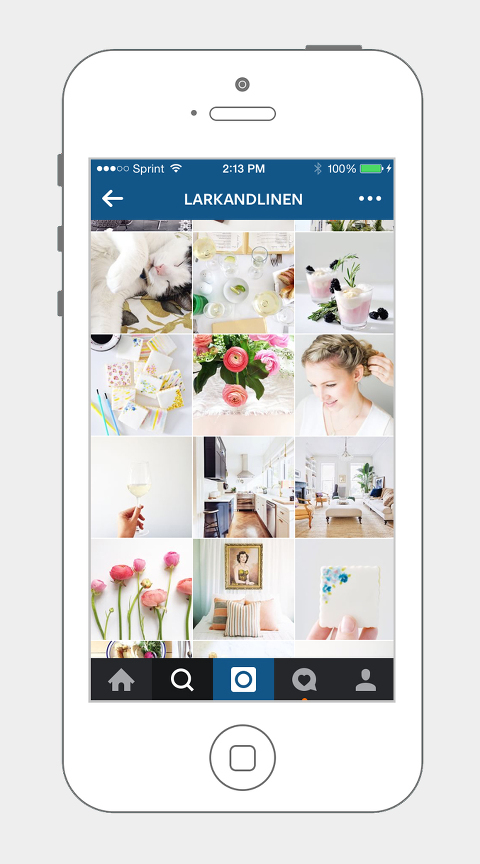 "Always remember that when it comes to Instagram, first impressions are everything. With that in mind, I semi-regularly peruse through my grid of photos, and if I spot an image that sticks out or feels off brand, I'm not opposed to deleting it altogether. Time of day also matters. Nobody wants to see a beautifully styled cocktail at 9:00 a.m. on a Sunday (hello, hangover!). A cozy robe and a warm mug of tea, on the other hand? Fair game. Save those beautiful bevies for 5:00 p.m. on a Friday for the ultimate engagement."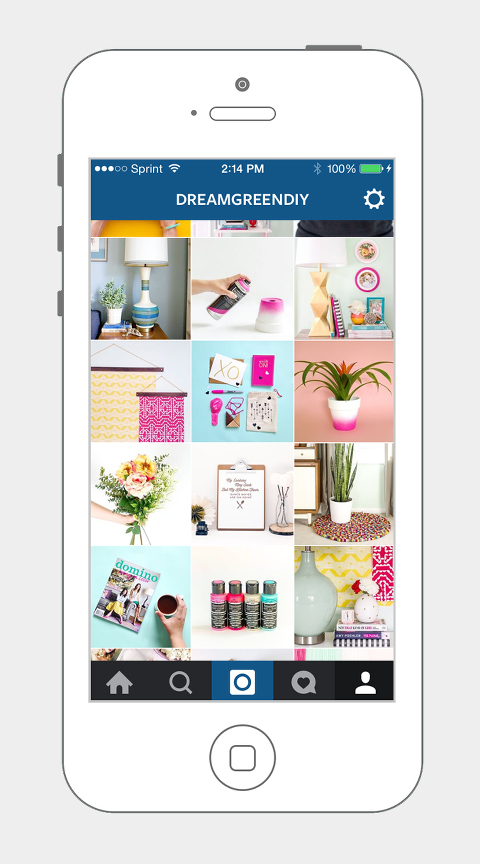 "Figure out your style and do it intentionally to build a curated feed. If you scroll back through my Instagrams, you'll eventually see the shift where I finally figured out the branded look that I wanted (i.e. lots of negative space, bright whites, a hint of shadow, cool rather than warm colors). Once I figured out what felt and looked right to me, I started doing it intentionally, and from there a curated feed organically appeared. You have to be cutthroat sometimes, but a truly branded feed is worth it in the end. Also, hashtags and emojis are your friends—I resisted them as long as I could, but now I use them on almost every image and it really seems to boost engagement. Plus, they're just plain fun!"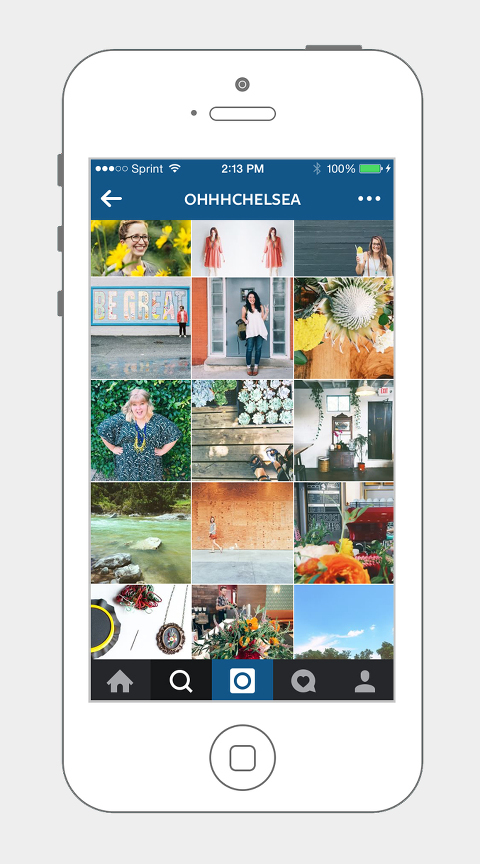 "Instagram is for friends! Meet people! Make friends! Reach out! Everything is Instagrammable (if you style it well). Go ahead and arrange your new lipstick picks into a row. Move your friend's flowers over near your cup of coffee. Ask a friend to stand outside for your photo. And when editing: Brightness! Contrast! And a teeny tiny bit of saturation are your friends."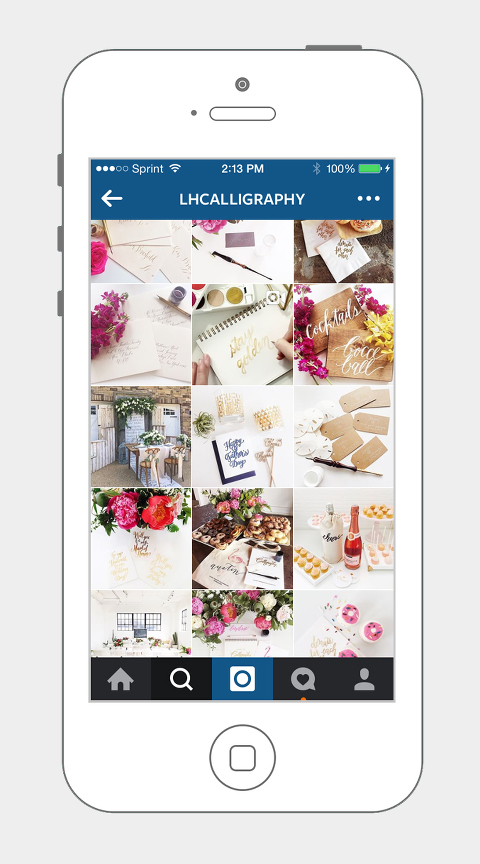 "Do your best to take the time to find the sources of items included in your pics. If you are respectful about crediting others, it will help boost proper crediting overall on Instagram. Plus they might regram your pic, which is an added bonus! We consider proper credit to be a mention in the original caption. And don't post multiple photos in a row of the same dark image from the same event. It seems like common sense, but we still see a lot of this!"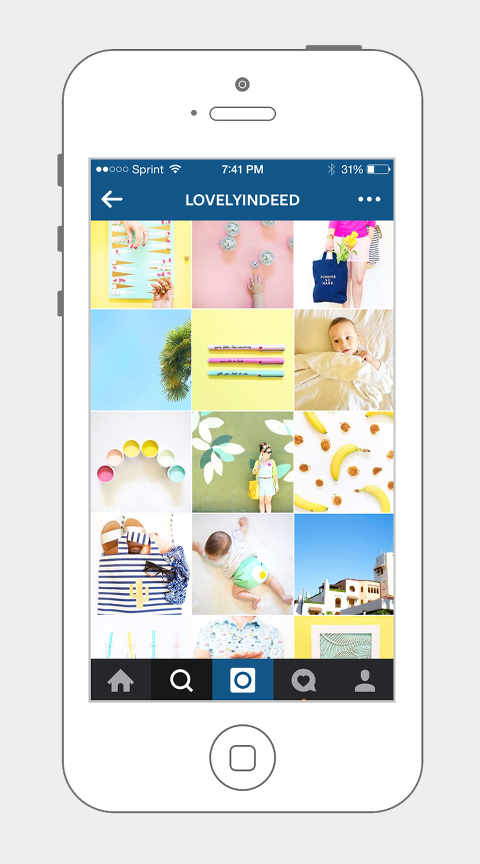 "If your feed is part of your brand, use a discerning eye when posting images. There have been so many times when I've been tempted to share a photo because I loved the moment or the memory, but the photo itself just isn't quite in line with the rest of my feed. In that case, I share elsewhere or just keep it for myself. And engage in the community! Instagram is populated with users who truly love making and sharing images, and the more you engage with them the more you realize just how cool it is. Participate in hashtag projects, comment thoughtfully on photos that you love and respond to the folks who comment on your own images. It'll not only increase your reach, but introduce you to other likeminded creatives."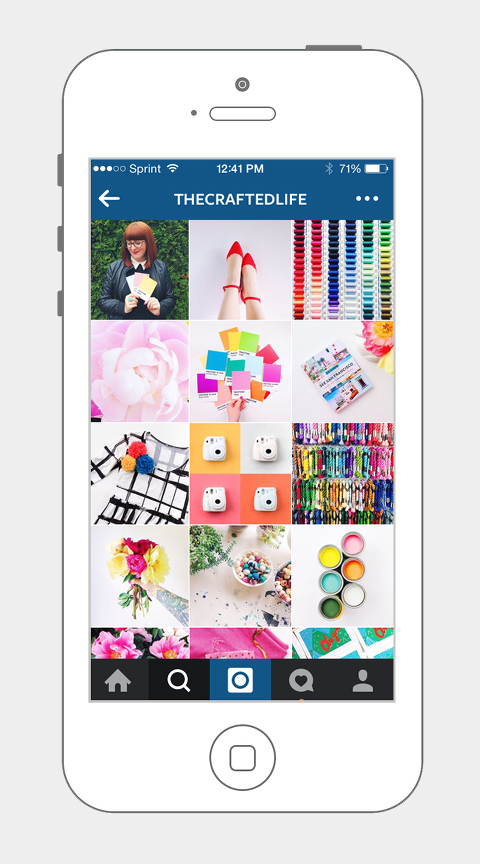 "Look at your feed as a whole. What story are you trying to tell? While the individual photo you took might be great, how does it fit in with the rest of your work? When new followers come across your profile for the first time, they will most likely look at your last 6-9 images and make the decision based off of that if they want to follow you or not. Keep a color story in mind. If your brand is colorful and fun, avoid black and white photos. If you're about simplicity, keep your photos minimally styled. Instagram is like microblogging. It's okay to plan out what you'll post and take time styling images."
P.S. Click to enter to win the BIG large scale art giveaway I'm running in partnership with Minted.