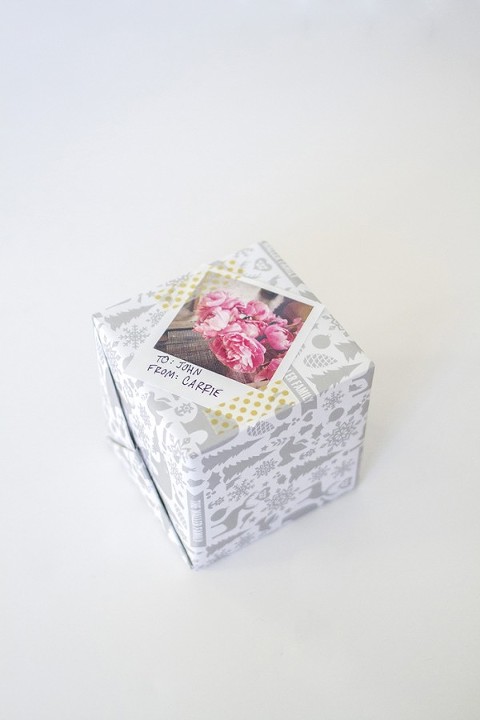 For my next Holiday Paper Wrap Up trick, I'm putting my Instagrams to good use. I pour my heart into this digital photo platform, but rarely actually print the images out to admire in person. Happily, I recently had the opportunity to try out Print Studio (more on that after the holiday season settles down) and, thus, finally had the pleasure of flipping through my photos in physical form.
With Christmas just around the corner, that ever-ellusive light bulb moment struck and I decided to use one of my print outs—a pretty floral arrangement from my trip to Blogshop Atlanta—as a gift tag. Here's how to make your own.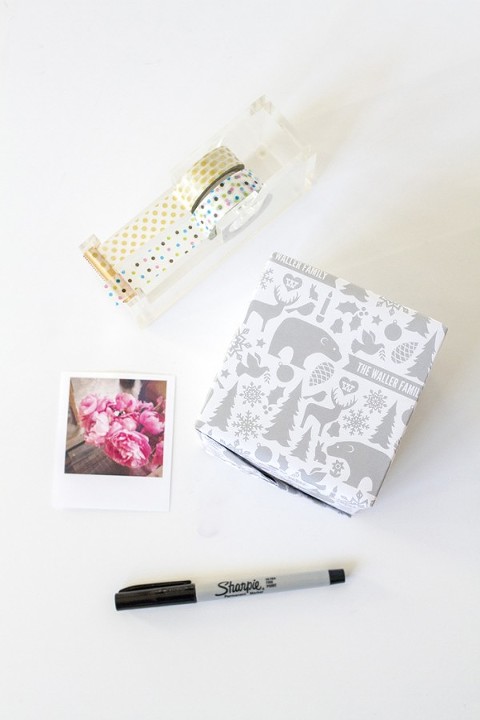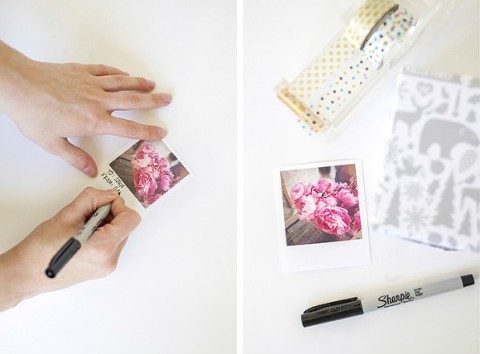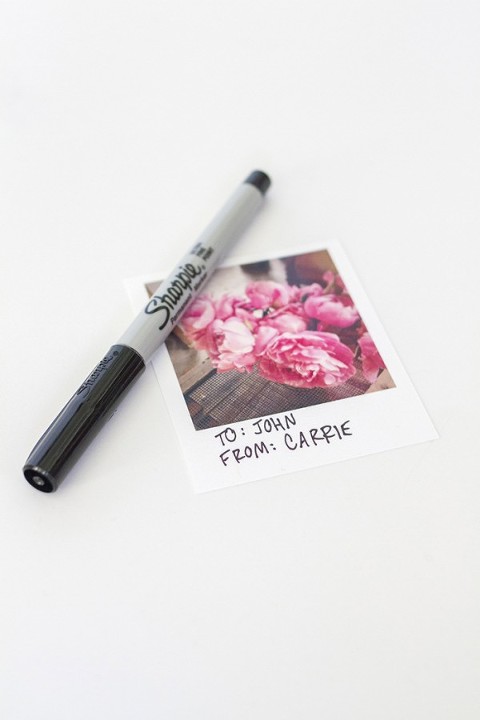 Using a fine tip Sharpie marker, write out your "To" and "From" info. And then finish by tearing or cutting off two pieces of decorative patterned washi tape to adhere the photo tag to the top of your pre-wrapped gift box.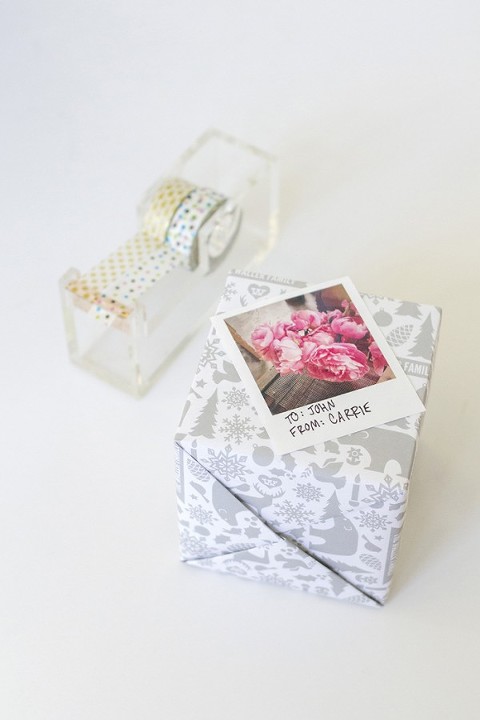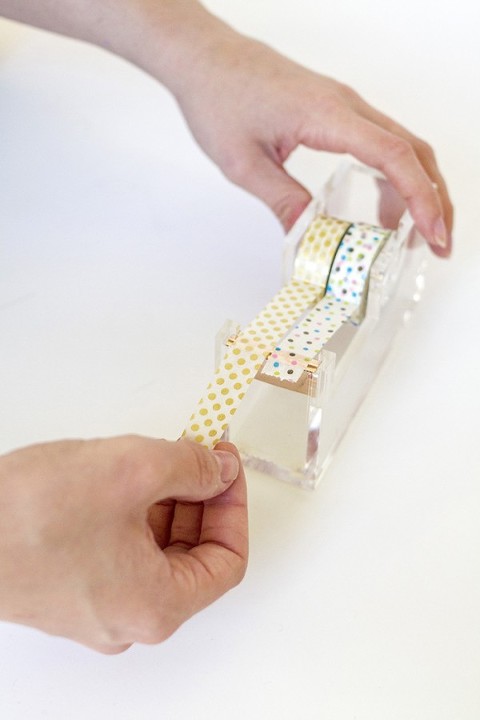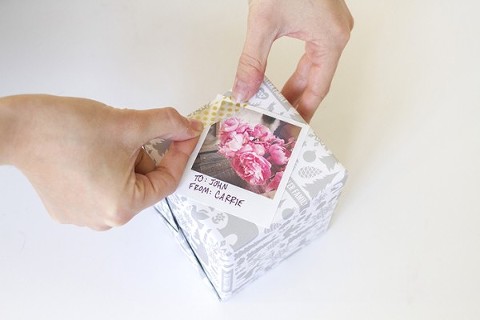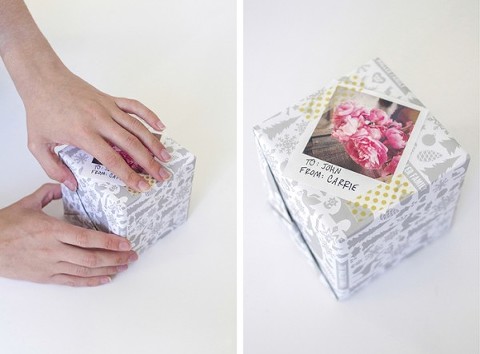 And that's it! Try choosing a photo that your gift recipient will love—a silly photo of your dog whom they fawn over every time they stop by, or of a pretty bunch of flowers, as in my case. Or stalk their Instagram account and print something out especially for them, taken by them! Since washi tape is removeable, they can easily enjoy the photo long after tearing into the present.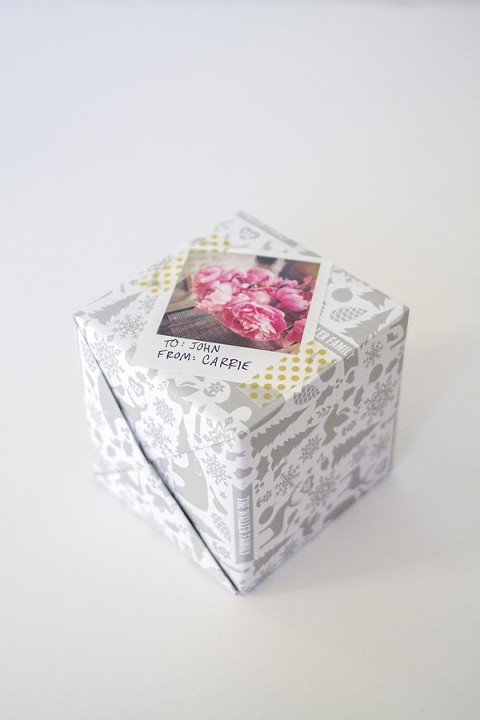 P.S. Don't forget to enter for your chance to win $250 to Minted! My 14 Days of Love giveaway contest can be found right here.