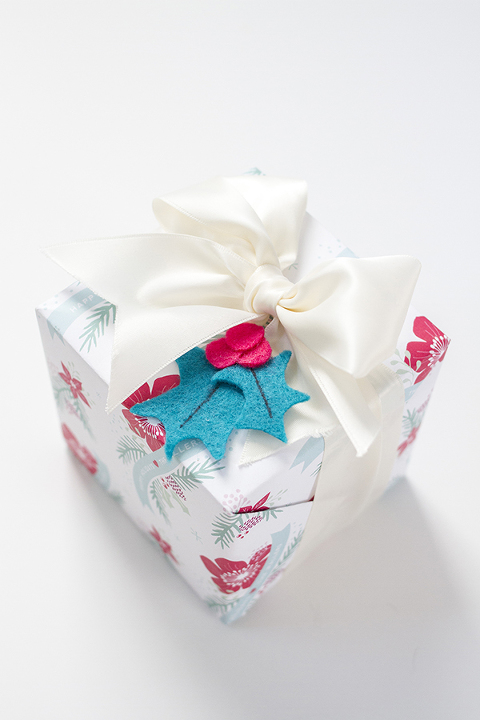 It's the Monday before Christmas week, and you know what that means? There's just one more week of Holiday Paper Wrap Up tutorials left to share! This is going to be a particularly fun one though, filled with tips and tricks that I, myself, had never even tried before. Some of them were definitely experiments, but all of them are my new favorite ways to wrap. Take my felt holly accent for example…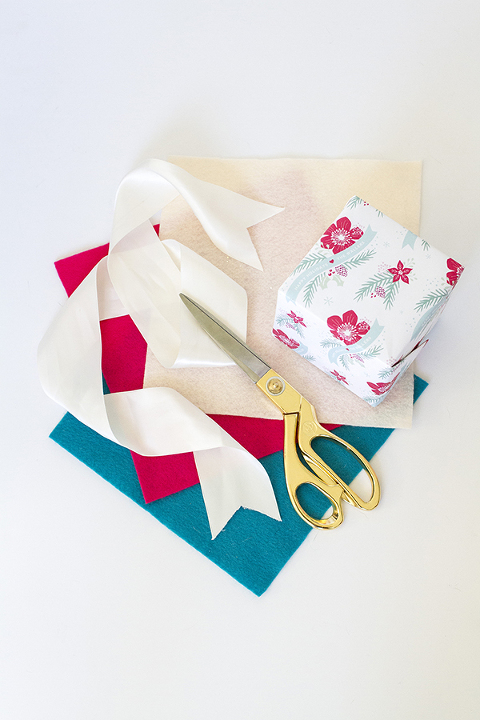 Pre-wrapped gift box
Satin ribbon
Felt, one dark color for the leaves and one medium color for the berries (ignore the super light felt pictured above since I didn't end up using it)
Craft glue
Fine tip Sharpie pen
Scissors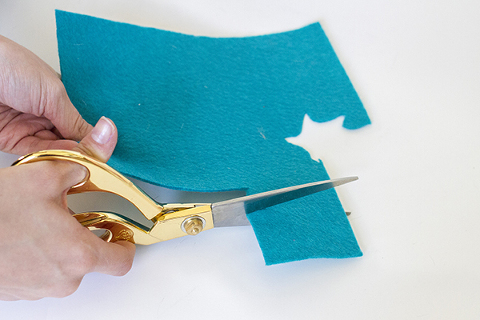 First, cut out your shapes. You'll need two pieces of darker felt cut into the shape of holly leaves and three pieces of the medium felt cut into the rounded shapes of the berries. At the last minute, I also drew a thin black line down the center of my holly leaves using a Sharpie to further accentuate it.
Although I took the liberty of shifting the natural green and red colors of holly to match my wrapping paper's brighter color scheme, you can certainly feel free to go any direction—traditional or modern. It's up to you!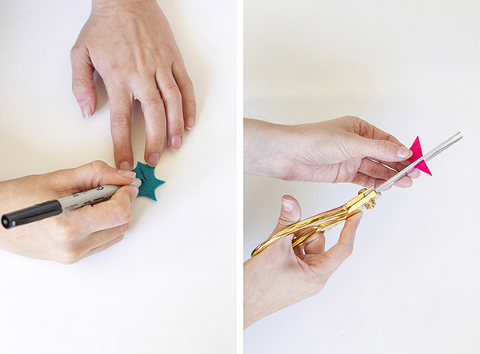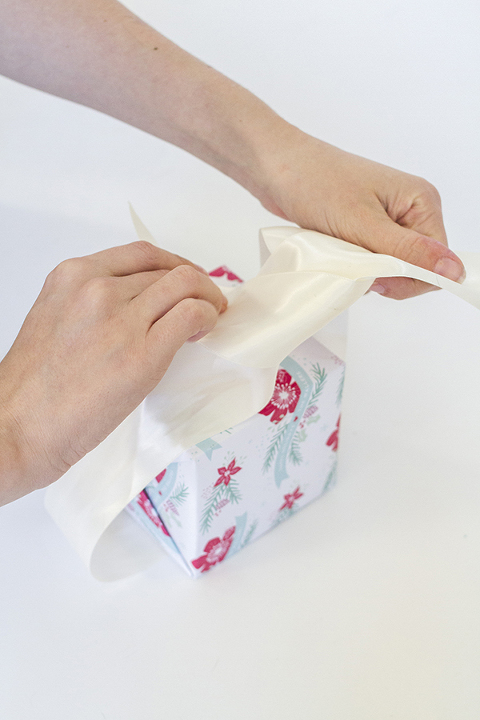 With your shapes cut, wrap your stain ribbon around the pre-wrapped box and tie it into a bow. Next, use craft glue to adhere the leaves and the berries together into a cluster. A small dot or two of glue on the back of the holly + berry cluster should be all you need to fix it to the top of your gift box.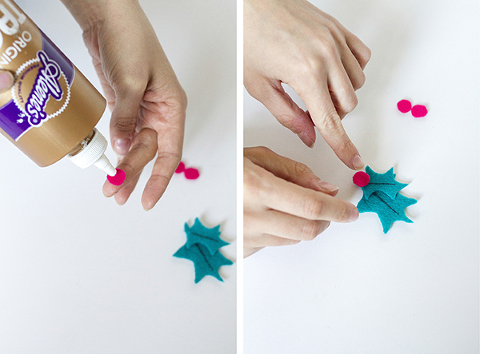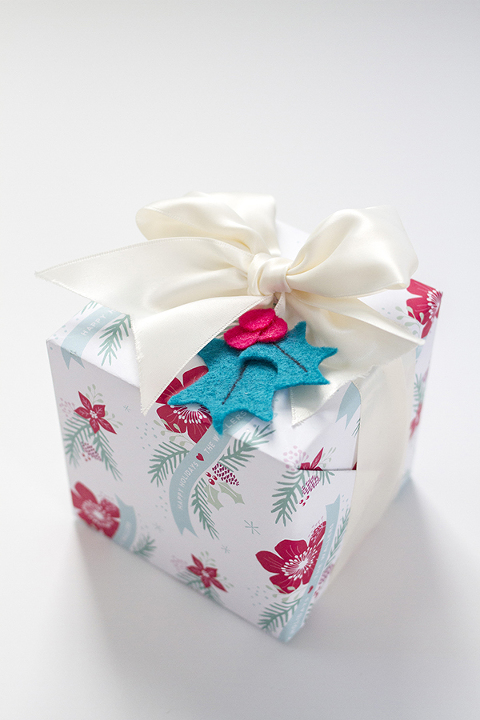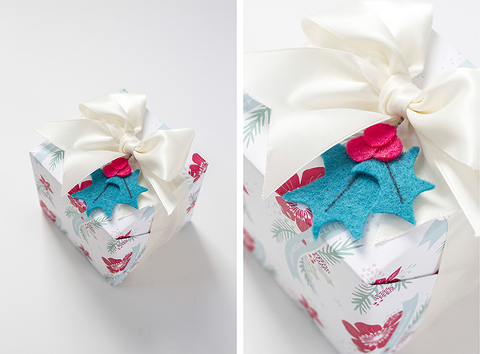 In case you missed any of the other Holiday Paper Wrap Up tutorials, click back in time using the links below:
P.S. In case you haven't heard, Terbear Co. and Laura Hooper Calligraphy are teaming up to offer one DGD reader a custom address stamp. Click through here to enter to win!