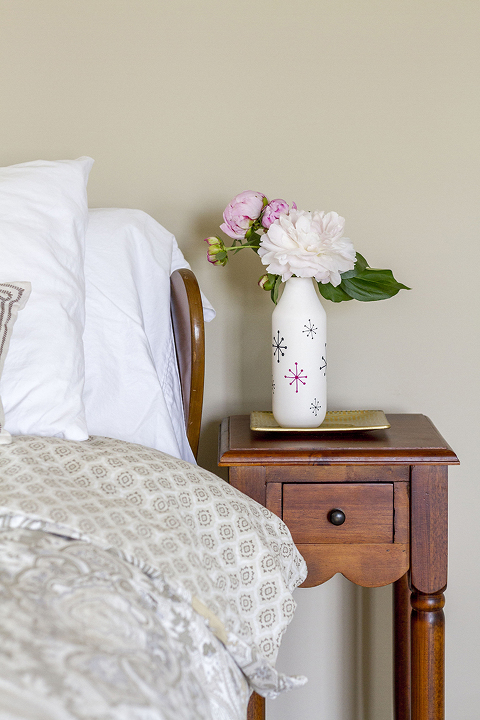 Let's pause for a moment to think about all of the things we can do in 10 minutes. We can bake a dozen cookies, call to make an appointment at the eye doctor, write a "Get Well" card or you could catch up with your favorite blogger—snicker, snicker. You also could tackle your own version of my DIY retro starburst vase! It takes 10 minutes (at most) to make, and just about any crafter at any level can do it. Read on for the full tutorial.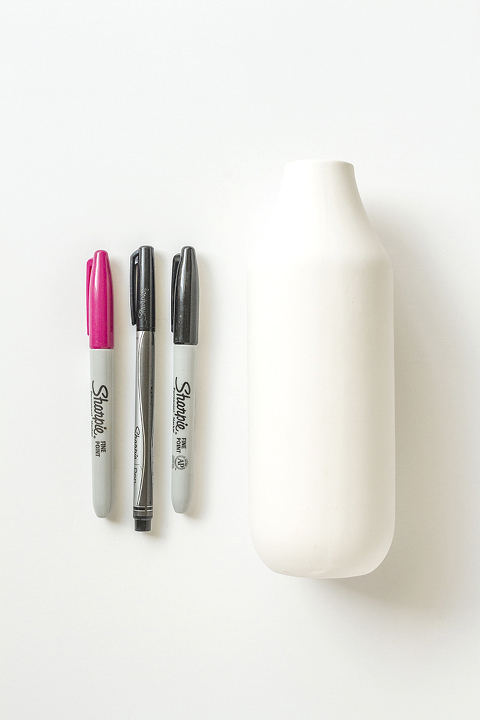 Black Sharpie marker
Black fine-tip Sharpie pen
Magenta Sharpie marker (or whichever accent color you choose)
Clay vase (mine came from the craft section at Target and cost less than $5)
First, use the thicker black permanent marker to draw a lower case "t" shape (or a cross shape, however you like to think about it) on to the side of the vase, and then draw an "x" to intersect with the "t." I made the lines of the "t" a little bit longer than the "x" to give it some interest, but that's not really necessary. Finish by added round dots at the ends of each of the four intersecting lines—so eight dots total. Repeat the steps across the vase, alternating between the thick black permanent marker, accent colored Sharpie and fine-tip pen.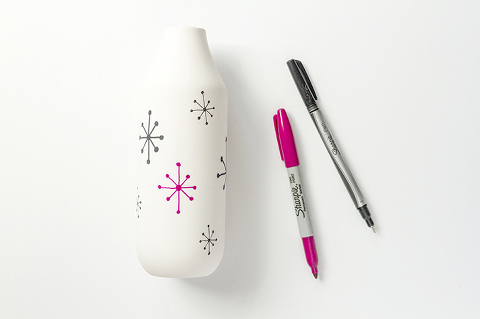 The cool thing about using plain old Sharpie permanent markers (or any brand for that matter) is that you don't have to wait for your lines to dry like you do with paint pens. That said, if the surface of your particular vase is smooth as opposed to my matte one, you can easily switch the Sharpies out for glass paint pens. Just be sure to add in a slight wait time between steps to avoid smudging the stars.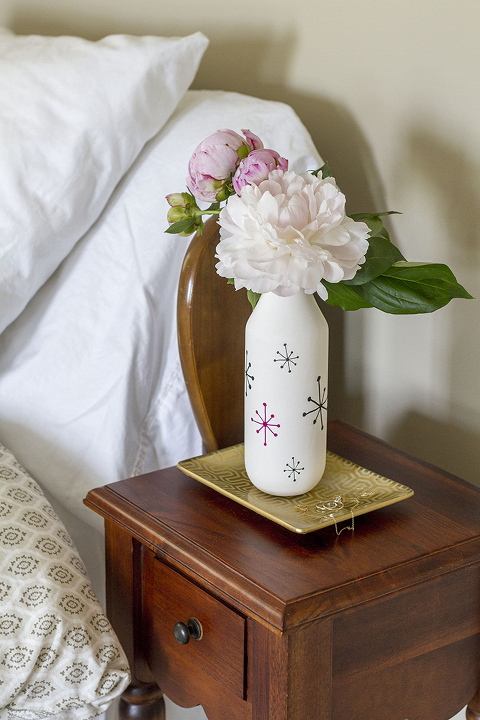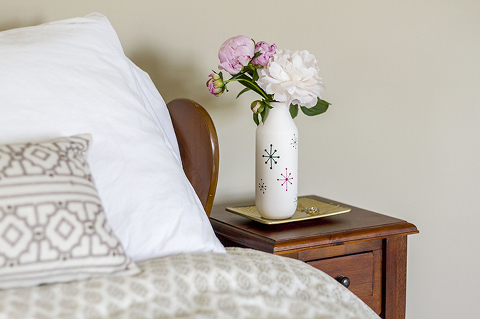 How's that for 10 minutes well spent?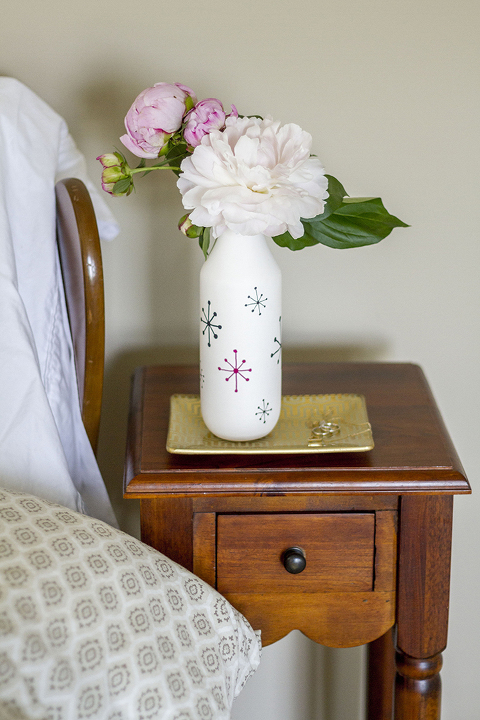 Lynchburg locals: in case you love this and other DIY projects from Dream Green DIY (like this one, this one and today's DIY decorated vase), I wanted to give you the heads up that I just dropped off a TON of stuff to Mountain View United Methodist Church for their yard sale this weekend. Stop by if you want the chance to snag some of my overflow projects! I'd love for them to go to good homes.