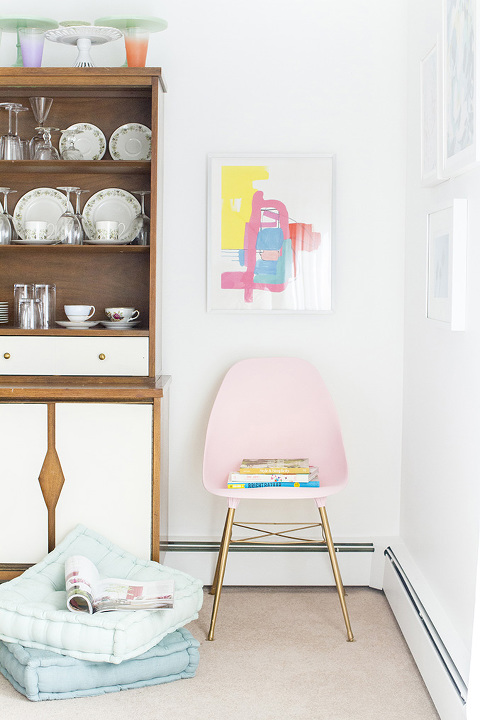 As you are all well aware of at this point, mid-century furniture is my JAM. It's nearly impossible for me to turn away from reasonably-priced retro antiques, whether it's a record player, chair, piece of art, or lamp. So, when I caught sight of a sad little $20 plastic 1950s chair while shopping at Black Dog Salvage in Roanoke, Virginia, I couldn't say no. Scroll on to learn how to transform your own dingy plastic mid-century side chair into a blush pink beauty using nothing but a little elbow grease and spray paint.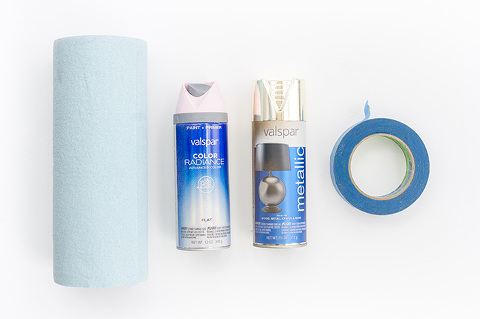 Bricks or other heavy objects (to hold down the corners and sides of the drop cloth)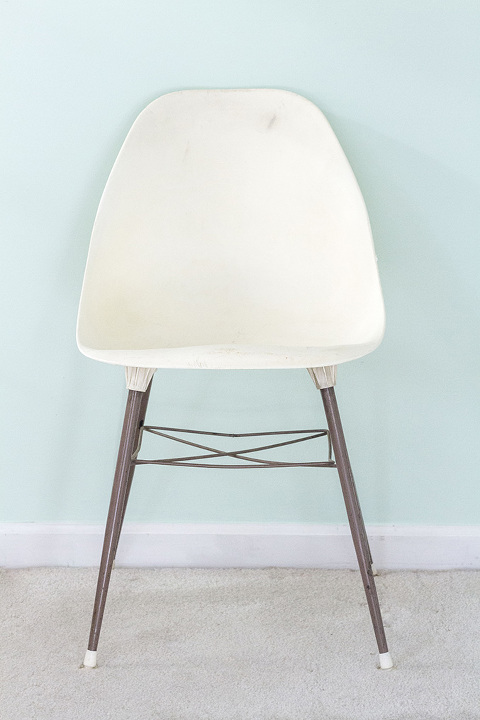 Start by giving your chair a thorough cleaning using an alcohol-based cleaning solution and thick paper towel. I like to use heavy duty paper towels made for automotive or shop projects since these tend to hold up best for projects like this.
Allow the chair to dry completely, and then mask off the plastic seat portion of the chair so that only the metal is showing using painter's tape and plastic masking material. I actually used plastic trash and grocery bags to mask my chair! Next, set the chair upside down on a drop cloth outside that's held down in the corners with bricks. Weighing it down will help keep the wind from blowing the cloth against the wet paint.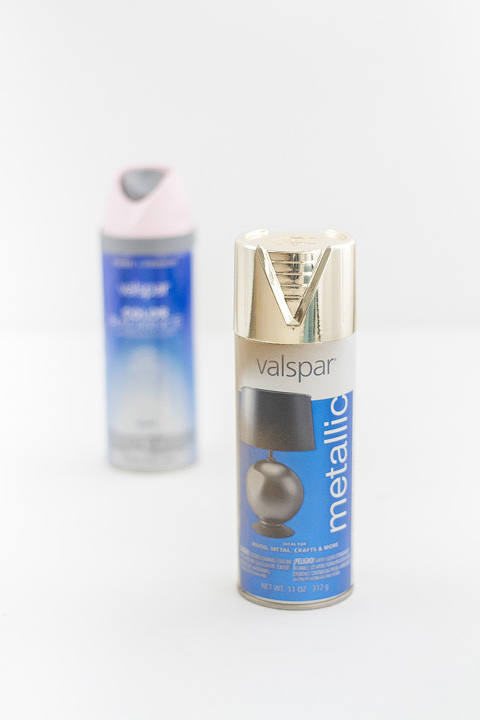 Shake your can of gold paint vigorously, and spray the metal portions of the chair with short, even bursts. When done, bring the chair back inside and allow it to dry overnight. Then repeat the steps, this time masking off the metal portions of the chair with plastic, and paint the plastic seat a pretty blush pink (or your color of choice).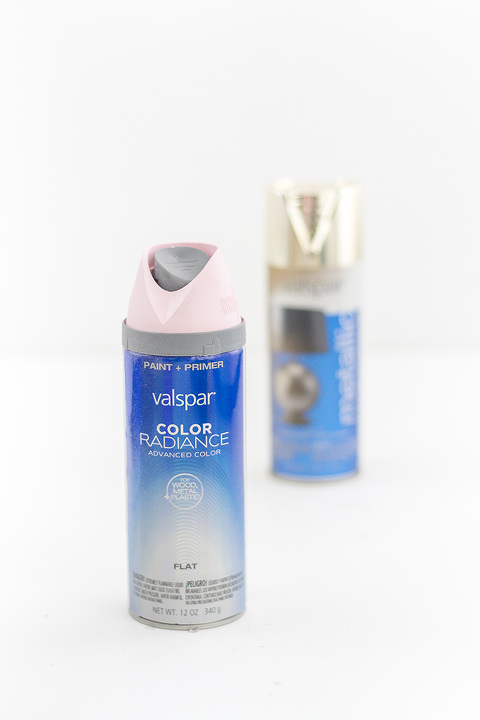 Allow the paint to cure indoors for a full 24 hours before enjoying your new pink throne! I have actually had this chair for over a year now, just waiting for inspiration to strike (thus the glimpse of my old mint studio wall in the before photo). I thought about adding a confetti pattern, incorporating geometric shapes, and even a two-toned look. But sometimes simple really is best, and I couldn't love the finished blush-colored chair more. What do you think?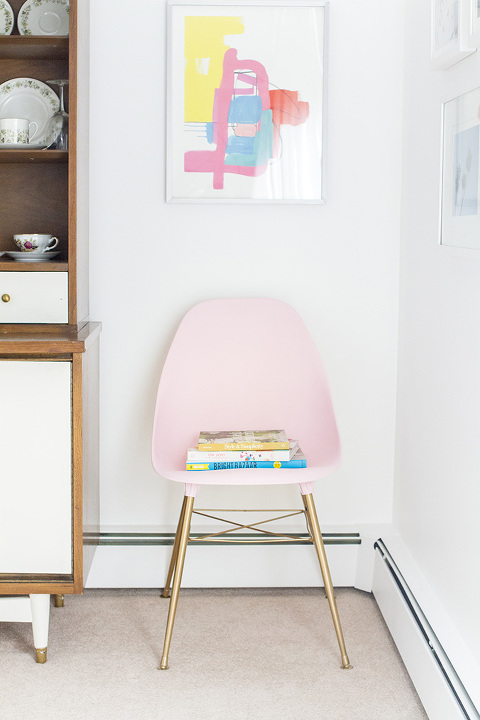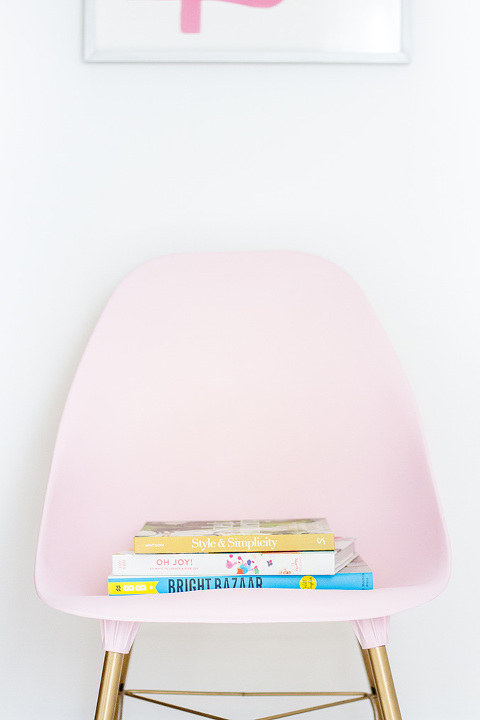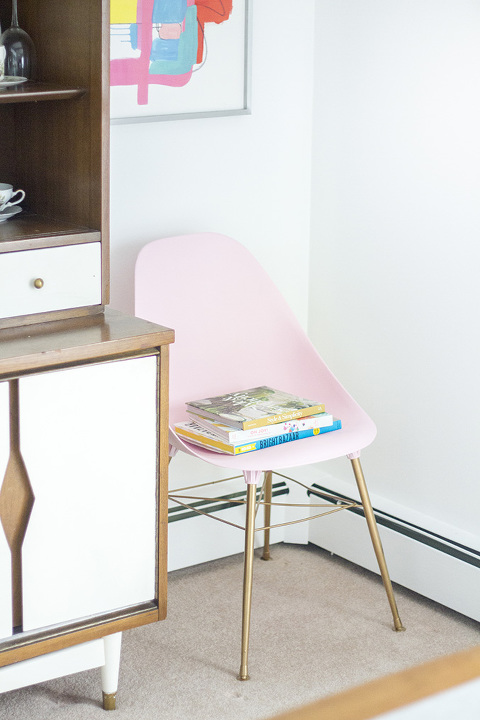 Be sure to check back daily throughout my 'Week of Pink' for more blush-colored inspiration ahead of Valentine's Day 2016!