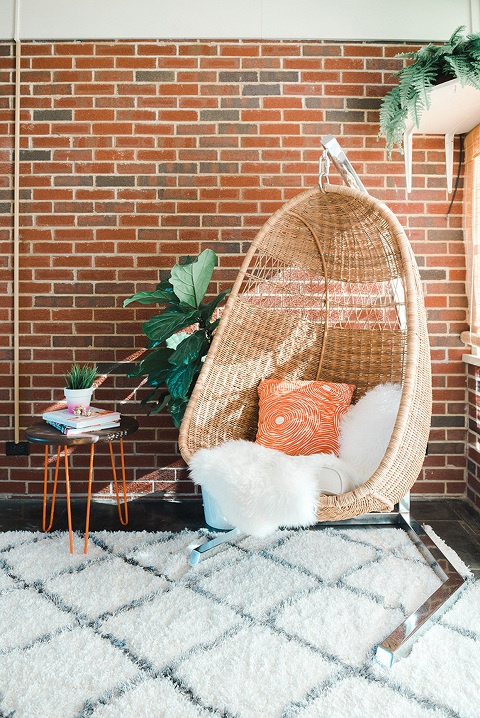 With bohemian design on the rise, things like potted plants, kilim rugs, Moroccan style tile work, and crochet wall hangings are practically taking over our Pinterest feeds. I, for one, don't mind one bit as this type of maximalist design is right up my hoarder's alley. One of the details I love the most about the boho aesthetic though is woven textures.
Right before we moved last October, I managed to snag the most gorgeous mid-century hanging rattan chair from Galaxie Modern. Although it came with its own metal frame for mobile hanging, I decided to simplify the look a bit by hanging it right from the ceiling joist in our sunroom using chain. In case you've bought into the bohemian trend with your own hanging rattan chair, you can learn the process for hanging it by clicking through to my DIY feature for eHow here!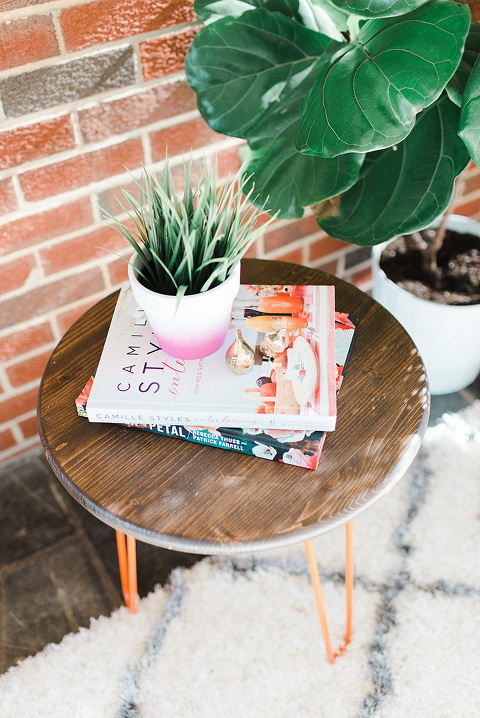 Oh, and I should probably mention that, no, the photos of our hanging chair in this post don't show it properly "hanging" from the ceiling—it's swinging instead from the original metal frame that I mentioned came with the chair from Galaxie Modern (which we kept in storage, in case you're wondering). You see, I'm not nearly as talented a photographer as my friend Andrea Pesce, so rather than show my subpar images, these are from Andrea's camera after I asked her to come document our sunroom makeover. Still, I'm sure you get the point!
Click through to my article on how to hang a swing chair from a ceiling joist over on eHow here to get the details on how to hang your own rattan chair, and to check out my crappy photos since I know you're probably curious now (be kind if you can!).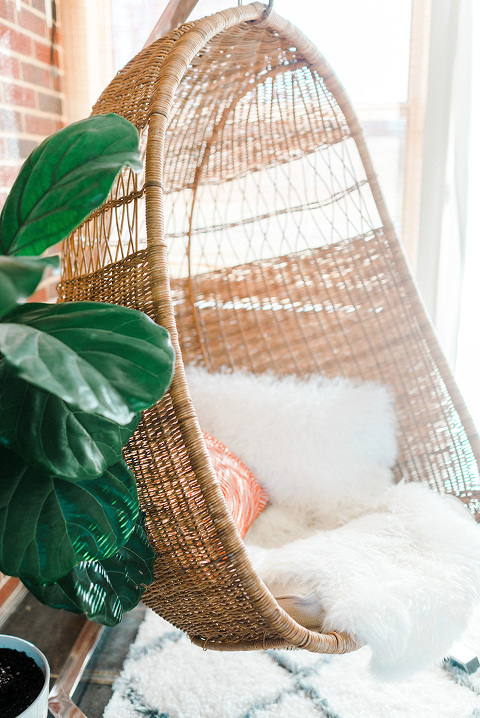 (Photos by Andrea Pesce for Dream Green DIY and domino)