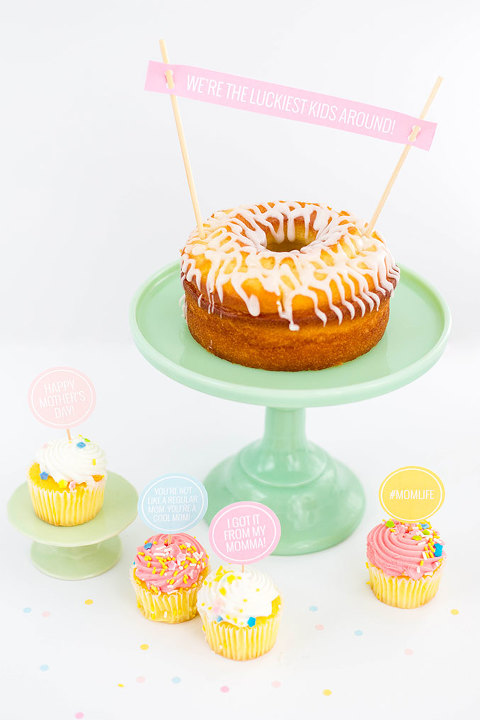 I've been keeping a tiny secret from you guys…Dream Green DIY is getting a completely new look in just a few short weeks (that is, if I can hold off long enough, which is unlikely) with its very first official logo, plus a new color palette, icons, and graphics. To say that I am jumping for joy over the rebrand—which was designed by Lauren Hooker, of Elle & Co.—behind the scenes would be a massive understatement, and I've already started to work the changes into the mix with my printable graphics—as you saw on Tuesday—and my media kit, too.
Case in point, today's DIY Printable Mother's Day Cake Toppers! Click through to eHow for the full scoop and the printable downloads for all of the artwork in DGD's new signature color scheme.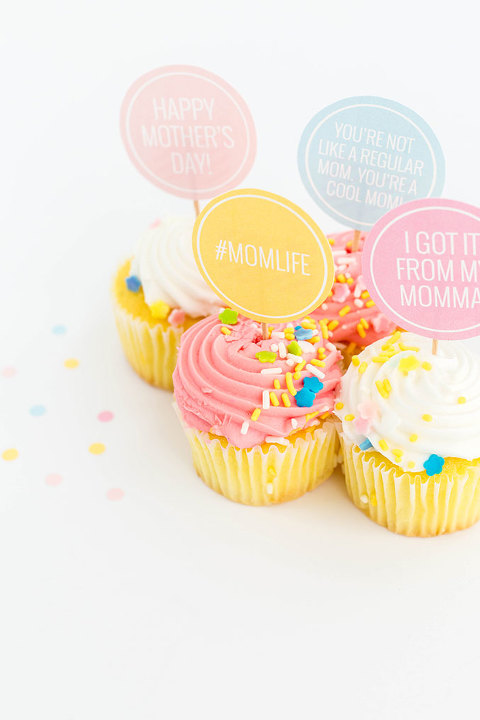 Included in the set of eight printable cake toppers, you'll find these cheeky, tongue-in-cheek sayings below. My eHow editor and I probably had a little too much fun combing our creativity to come up with these goofy quotes just for mom.
I got it from my momma
You're the Lorelai to my Rory (for my fellow Gilmore Girls fans!)
You da bomb, Mom
We're the luckiest kids around
Happy Mama's Day, Mama Bear
You're not like a regular mom. You're a cool mom! (a la Mean Girls, of course)
Happy Mother's Day!
#momlife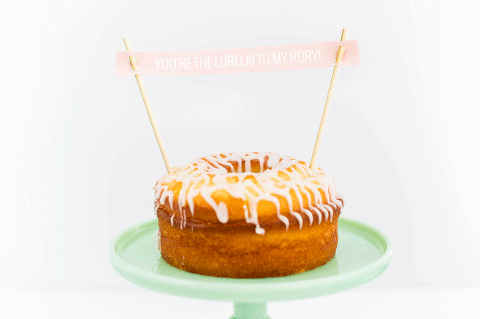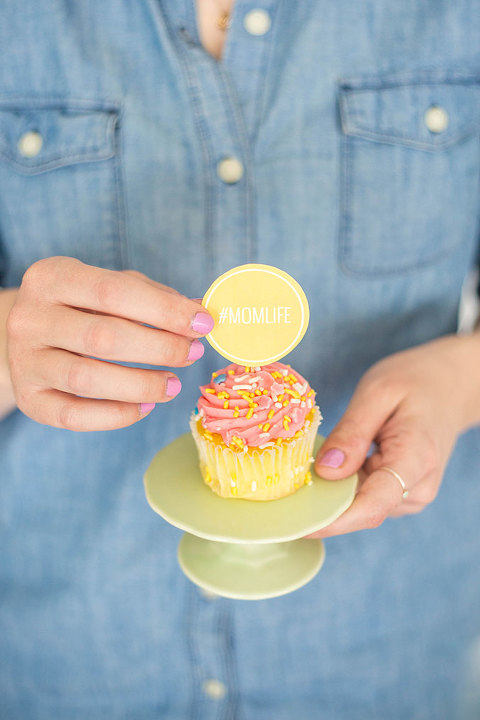 To see how to put together your own set of mini round cupcake toppers or full-size cake banners, click through to eHow now and get them prepped and ready to go ahead of the May 8th holiday. If you use them, make sure to share your photo and tag it with #dgdquickcraft so that we can see your pretty results! Which phrase is your favorite for Mother's Day?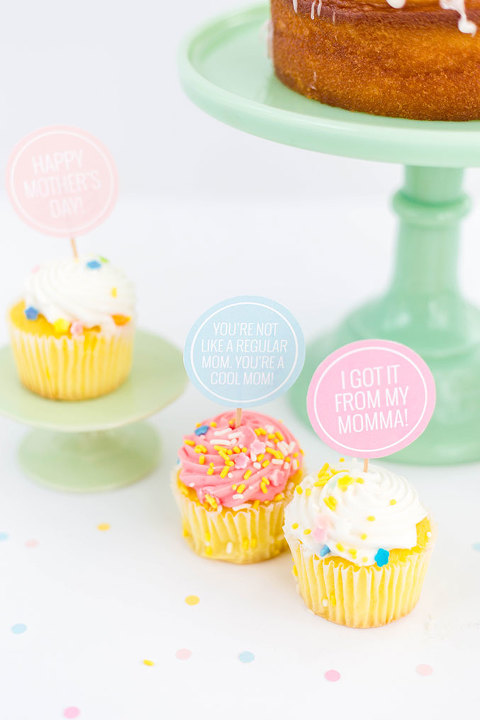 P.S. In case you miss our old house as much as we do, you're in luck!! Catch a full tour of our townhome space from last year before we moved on Wayfair right now.