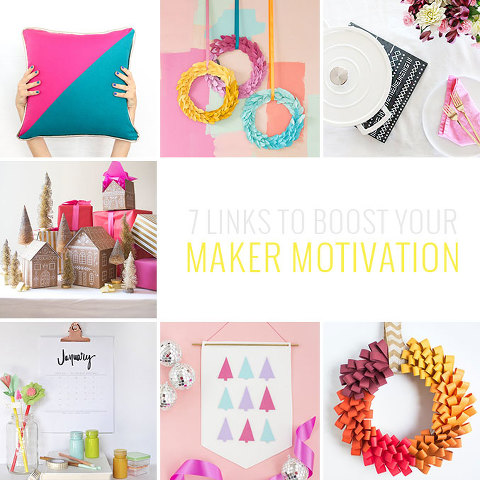 I don't know about you, but this week has felt downright apocalyptic. Between the election, ensuing results, and the incredible WAVE of volatile reactions (one way or the other), I am ready to just huddle up inside this weekend with Finding Dory and a niiiiiiiice hot cup of cocoa. Thankfully, I have the freedom to do just that, so instead of fiddling with projects, planning things for work, or even so much as glancing at a computer screen, you'll find me off my feet and in my PJs.
That said, I know everyone reacts differently to major world news, and that you might be looking for a more productive way to blow off steam! If that's the case, then these DIY projects should do the trick in a jif.
7 DIY Links To Boost Your Maker Motivation
Color Blocked Triangle Pillows

, via A Kailo Chic Life
And in case you missed some of the fun content that went live right here on DGD, click back to get my tutorial for DIY Magnetic Alphabet Message Pieces, a quick pause in honor of the election, learn How To Make A Labeled Medicine Organizer, and find out what goes into A Sponsored Blog Post, From Start To Finish. Got a fun link of your own to share? Drop it in the comments!
Get daily maker inspiration on Pinterest