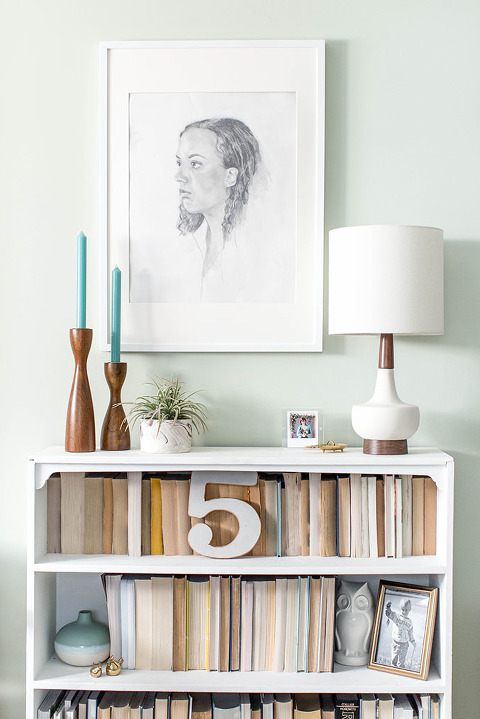 A couple of weeks ago, a reader of the blog got in touch to ask a simple question: where do we get all of our faux plants?! It's a simple question, sure, but definitely warrants an entire post because, MAN, do I love my faux plants.
Let me start by laying down the law and saying that there is absolutely nothing wrong with fake plants. It's almost difficult to put into words the calming effect of walking into a room and spotting greenery on practically every surface. That said, I'm not the best at keeping real greenery alive. So, over the years, I've collected an armload of  faux plants that I have scattered amongst our live plants. I know that, to some, "faux" is a major faux pas, but I'm here to tell my fellow crap gardeners this: you do you.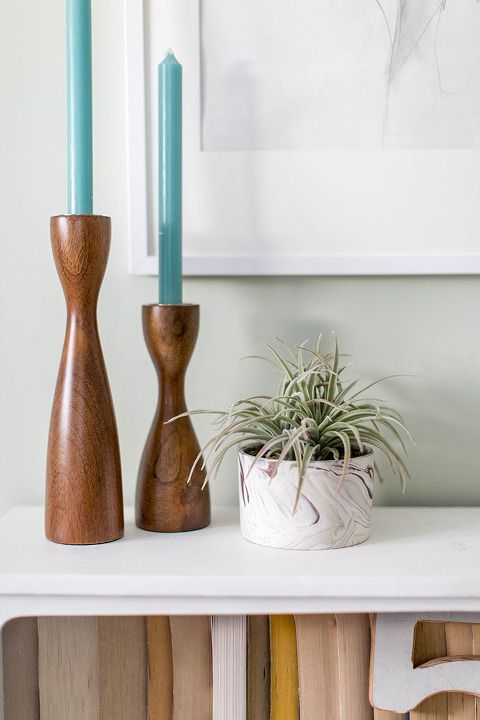 The aforementioned follower who brought up this lively topic had another good reason for doing so (aside from asking for resources). She was curious to know where we picked up our faux plants because she, too, has pets in the house who tend to snack on live plants. We have struggled with the same issue for years, so that's a major reason why I started my own collection of faux plants. The silk variety offer zero appeal to our curious kitties, and could be the solution you've been looking for in your own homes.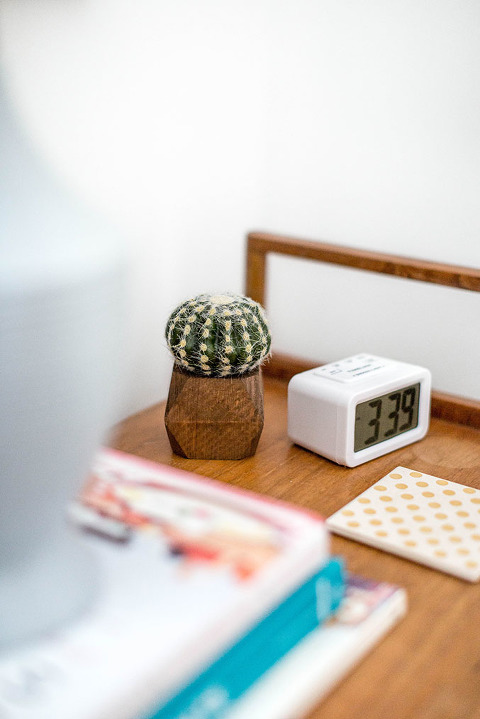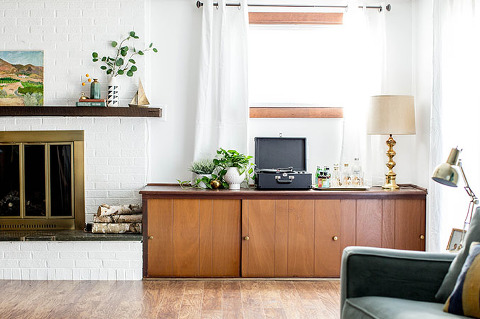 My Top 10 Faux Plant Resources
Target: This is my main go-to for purchasing fake plants. As in, every single photo in this post features at least one silky plant from Target. They're inexpensive and easily accessible. I'm particularly smitten with their cacti options right now.
IKEA: Although IKEA's selection of fake plants isn't quite as "believable" as Target's, I've got a small collection of their potted fake grass that I pepper throughout our house. You can see an example potted off to the far left on the lower cabinet in the photo above.
Michael's: This Big Box craft store always has a wide variety of faux plants to choose from. Most of the time I tend to avoid their pre-potted silk plants though because they tend to look a little chintzy. My tip is to buy the loose fake greenery, and then "plant" them in a real ceramic pot for a more realistic look. In fact, I've even used real dirt for an extra believable finish!
Jo-Ann: The décor aisles of this fabric chain usually has a similar faux plant selection to Michael's, so see above for my tips on shopping Jo-Ann.
World Market: This brand almost always carries the sweetest mini potted succulents, and unlike Michael's, their pots tend to be stylish enough right off the shelves.
Wal-Mart: Another unexpected place to find decent-looking fake plants is Wal-Mart. I was in a pinch right before our sunroom photoshoot last year, but managed to create a last-minute boho style centerpiece using a pretty patterned bowl and loose silk succulent stems from Wal-Mart. See the final look pictured here—I still have the centerpiece out to this day, and it looks as fresh as ever!
Amazon: If you don't have time to shop in person, check out the online options at Amazon. I've got my eye on this pair of faux hanging plants, although I think I'd pop them into my own hanging planters to give them a more high end look.
Wayfair: Here's another online retailer that carries a massive variety of faux plants. Pay special attention to their faux flower arrangements (like this one). They're a little on the pricey side, but could be handy for last-minute buffet table décor.
Overstock: I did a roundup of faux plants worthy of a double take late last year, and a lot of my picks came from Overstock.
YOU: Why not try making your own faux plants? I love this tutorial for DIY paper plants via The House That Lars Built, and you can learn to make your own felt Billy Balls (as seen pictured above on our mantel) right here in this ancient Dream Green DIY post or

visit website

.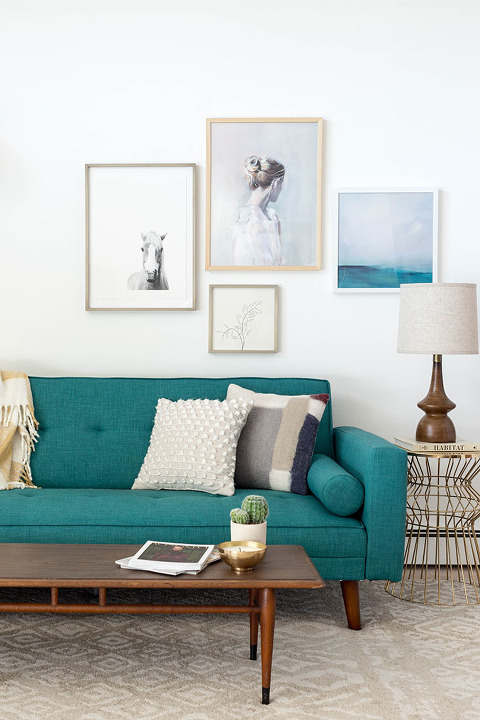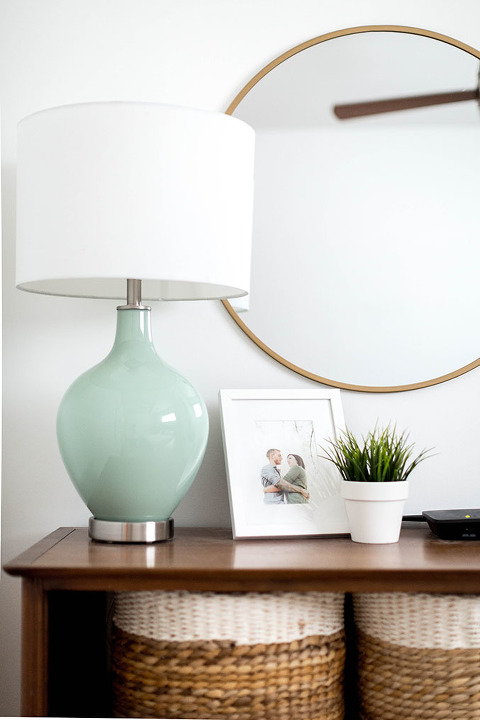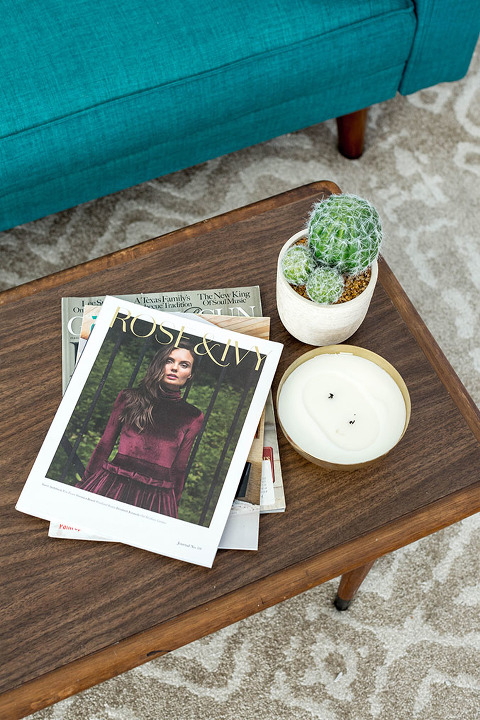 To be quite honest with you, I didn't think I'd be able to come up with an even 10 resources for faux plants. When building this post out, I just typed the heading with a "10" by way of a challenge. Turns out that I have more resources than I thought though, because it was easy to come up with all 10. At any rate, I hope this helps answer your question, Stephanie, and that you find lots of pretty silk plants to add to your home this season!