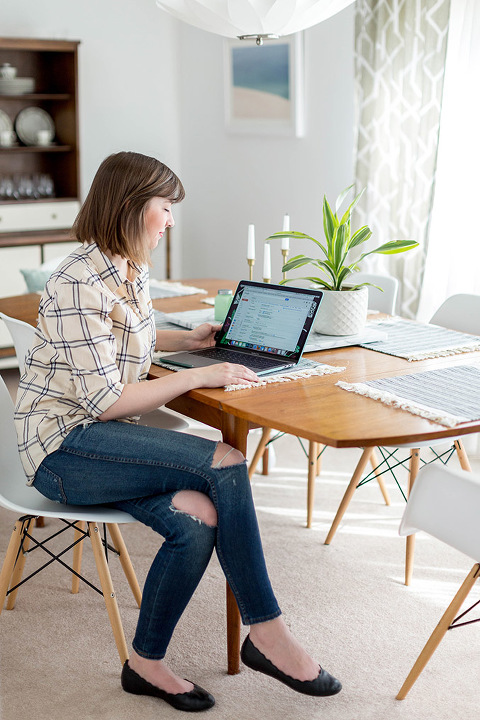 First, let's rewind to a post I shared a couple of weeks ago, all about How I Manage To Get To "Inbox Zero" Every Day. One of the biggest time-saving tips I put to use every day in my office is the Gmail lab called Canned Responses. As promised, I'm back with a step-by-step guide that shows you how to turn Canned Responses on in your own Gmail inbox.
Now, I know a lot of you may already have this setting enabled, but for those of you who don't, prepare to revolutionize your day. I'm also sharing a handful of the pre-drafted templates I use most often in case you want to get set up and started right this very second. Scroll on for all the techy DIY details!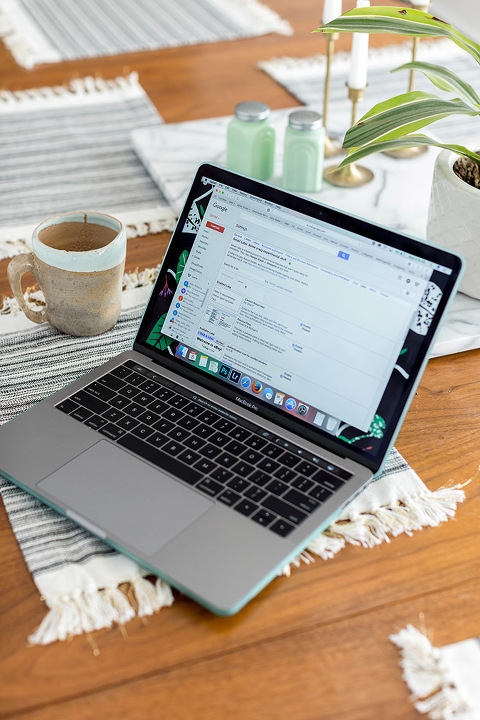 How To Turn On Canned Responses In Gmail
Open your Gmail inbox.
Click on the gear icon in the top righthand corner.
Click "Settings."
Choose the "Labs" tab.
Type "Canned Responses" into the "Search for a lab:" box.
The Canned Responses Lab should show up as you finish typing into the search box.
Choose to "Enable" the Lab, and then click "Save Changes."
How To Create a Canned Response Template
Click back over to your inbox, and open a new email.
Place your cursor in the body of the email, and type your template into the body. Since the salutation and other details may change from email to email (ex. the brand's particular name, the pay rate, post publish dates, etc.), I always leave open-ended blocks (ex. "_______") so I can quickly customize the email before sending it.
If your signature was automatically generated in the bottom of your email, go ahead and delete it since you won't need it for the Canned Response template.
When satisfied with your template, click the little downward arrow in the bottom righthand corner of the open email.
Hover over "Canned Responses," and choose the italicized "New canned response…" option in the list.
Type in a general name for your Canned Response, and click OK. (NOTE: keep it short since you only have so many characters to work with—just a word or two)
Now the Canned Response has been saved, and you can close out of the email. When you need the template in the future, simply open a new email, put your cursor in the body, click the downward arrow to open your list of Canned Responses, and insert the appropriate template from there. Create as many Canned Responses as you'd like so that you can you avoid retyping the same types of emails over and over throughout your day.
I've included a handful of my favorite go-to email templates below in case you're a fellow blogger looking to save time when responding to or drafting emails throughout the day, so feel free to scroll on and copy/paste to your heart's content!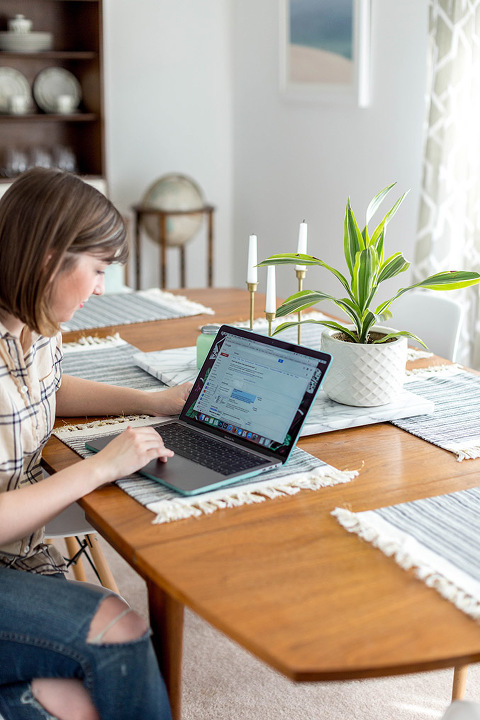 In Response To A Brand:
Hi _____ – 
Thanks for your message! I love the concept you shared and would be happy to work the topic into my editorial calendar! Since this is technically a sponsored post with link placement, you can see my media kit here, which details rates and social stats. This would fall under Level _____ pricing. Please let me know if that's within budget and if you'd be open to a reader giveaway, then we can go from there.
Thanks again!
Carrie
After A Sponsored Post Has Published:
Hi _____ – 
Thanks again for working with me on this feature! You will find all of the campaign links below with tagged mentions to ______. I'm excited to watch engagement continue to grow throughout the next week or two. Let me know if you need anything else! 
BLOG
FACEBOOK
TWITTER
INSTAGRAM
PINTEREST
Sincerely,
Carrie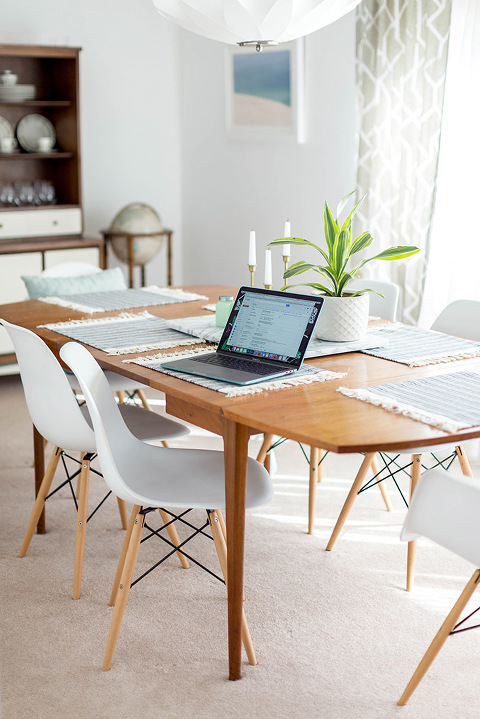 When A Pitch Isn't A Good Fit:
Hi _____ – 
Thanks so much for getting in touch! I personally love the concept, but unfortunately, I don't think it's a great fit for my blog. If I can think of a good way to work the piece into my editorial calendar, I'll definitely let you know!
Sincerely,
Carrie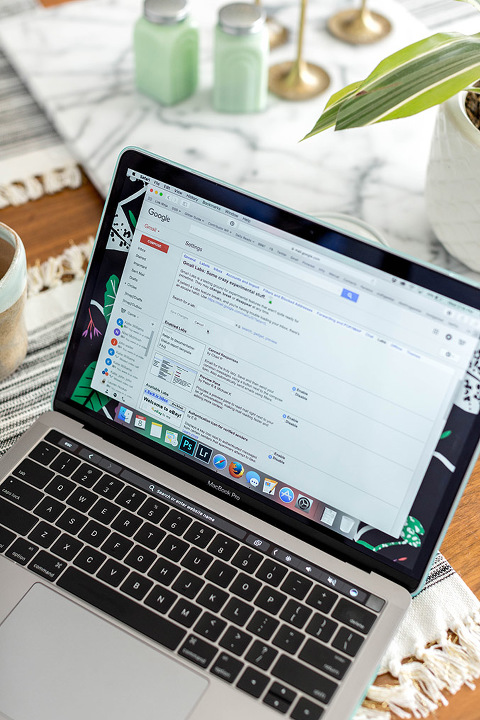 Although those top three templates are geared specifically toward blogging, Canned Responses can be used for your personal messages, too. I actually have one in response to people who reply to my Craigslist ads: "Hi ____ – Yes, it is still available! Are you in Waynesboro? I'm happy to meet you at the Panera here in Waynesboro (right off of 64 at Exit 94) to drop it off to you. Just let me know! Thanks, Carrie" You can customize that template by replacing my city and typical meeting place with your own.
By having these types of professional and personal templates stored and ready to be popped into an email at a moment's notice, I'm able to drastically cut down wasted time in my office. I would be positively lost without Canned Responses, and am hopeful that this tutorial and my templates will help save you time, too!