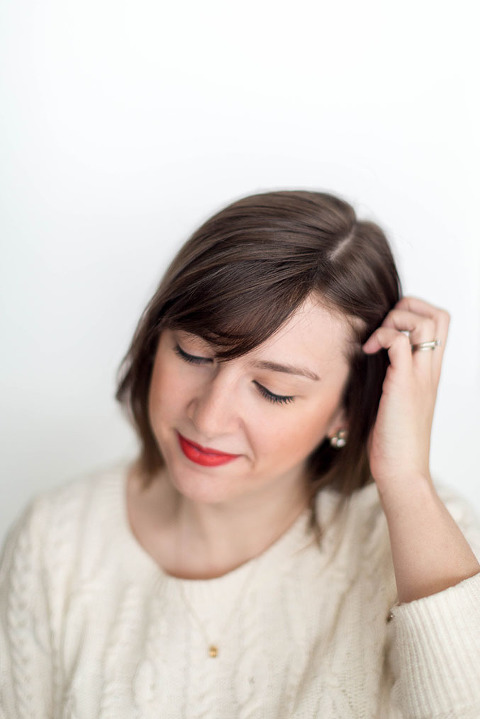 Ever since starting my own YouTube channel earlier this year, I've gotten into the habit of subscribing and tuning in to other channels for inspiration. A few favorites include Klossy, Samantha Maria, The Michalaks, and Hannah Maggs, and while totally unexpected, I've come to really love when my favorite vloggers share makeup reviews and roundups.
So I thought I'd try something new (and completely outside my comfort zone!)—namely sharing a few portraits and a list of the makeup products that I'm personally loving right now. I know this doesn't have much to do with crafting, but my main goal this year is to offer you resources beyond just simple DIY tutorials. I want you to be able to come to this space and get advice ranging from home décor and, of course, crafting, but also cooking, mental health awareness, and even beauty. Without further adieu or delay, see my list of makeup go-to's below!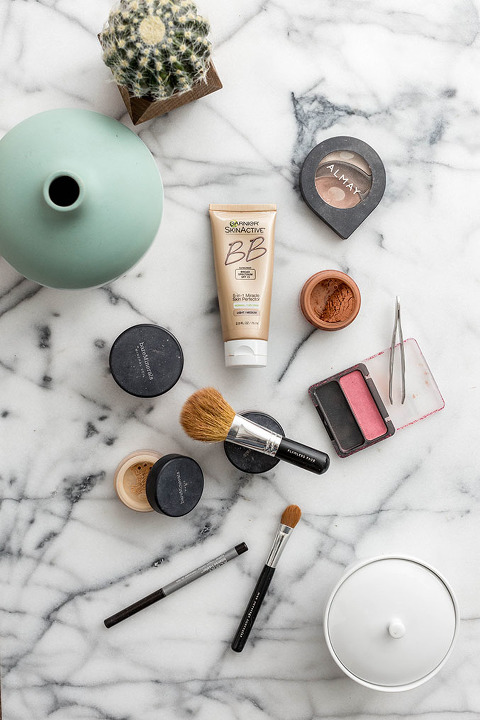 What's In My Everyday Makeup Bag
The only time I really change up this sequence is if I decide to use brown eyeliner instead of black (I know—I'm just wild, right?!). My go-to brown eyeliner is Almay Intense i-color Eyeliner in 'Brown Topaz' ($4.99), which I love to pair with the brand's Everyday Neutrals Powder Shadow in 'Trio For Blues' ($8.49). I have two favorite lipsticks: Sonia Kashuk Velvety Matte Lip Crayon in 'Poppy Nude' ($7.99) and Clinique Pop Matte Lip Colour in 'Graffiti Pop' ($18.50)—the former I'm wearing in the photos you see in this post. Both are long-lasting and neither dries out my lips.
What's in your everyday makeup bag? Have you tried any of the brands and products I mentioned above? Most I've used since I started wearing makeup as a teenager, and I would highly recommend every single thing you see in that list. That said, I love playing around with different combos, so please shout out the beauty products you love yourself below!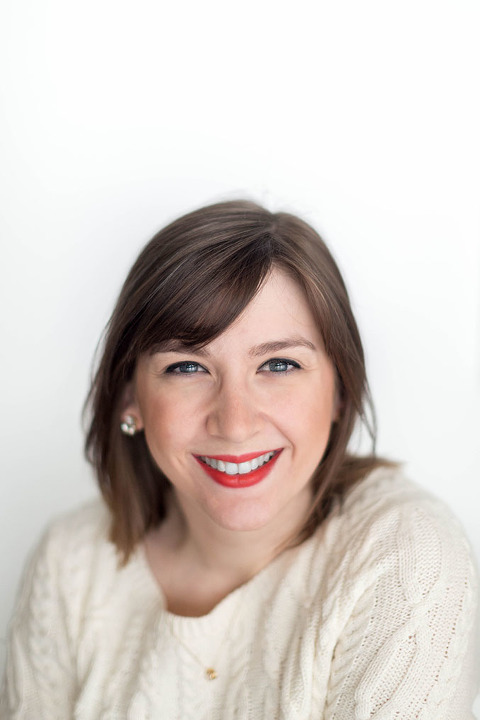 P.S. You can see my full, real-life morning routine in action here!