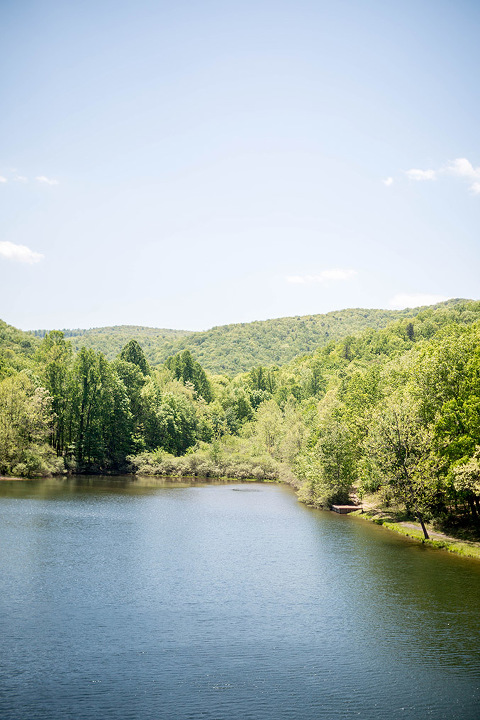 With Memorial Day coming up this weekend (how is it that time already?!) I've noticed that summer has been invading my brain more often than not the last few days. I usually don't love this mid-year season, mostly because of the stifling heat, but for some reason I feel so ready to embrace the traditional summer mentality.
I think a lot of it comes down to entering my 30s. It's as though, as soon as I turned the big 3-0 back in 2016, my mind and body decided to go absolutely berserk. These days I overanalyze every little freckle on my skin, fixate on every strand of gray hair (of which I already have dozens), and I'm starting to panic about retirement, too. Trust me—I know 30 isn't old by any stretch of the word, but ever since reaching the milestone, I think something inside me clicked, and I realized that I just can't goof off anymore like I did when I was a 20-something. Does anyone else feel this way?
Anyway, one part of my youth that I'm particularly sad about losing is summer break. Sure, it's been 10 years since I enjoyed a real months-long summer vacation, but for some reason it just hit me that I'll probably never get to experience that blissful time off ever again. That sucks! So this year I've decided to do everything I can to cut myself some slack, and I plan to embrace summer and all that goes along with it—sleeping in (even just for an extra 10 minutes), weekly cook-outs, reading a cheesy novel on the porch, and so much more time spent by the water.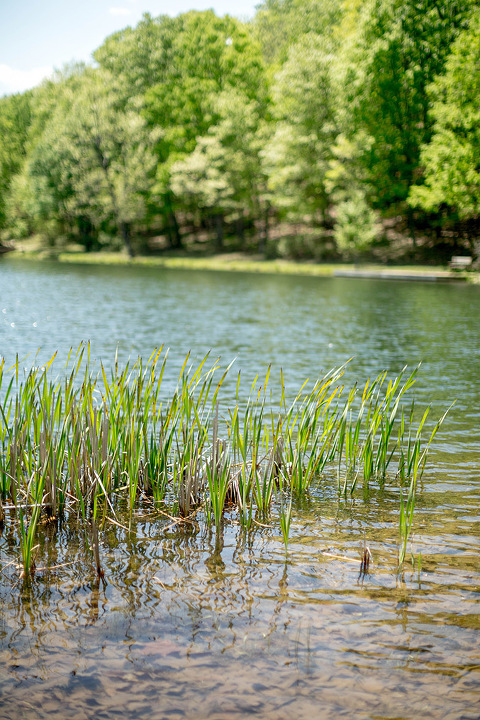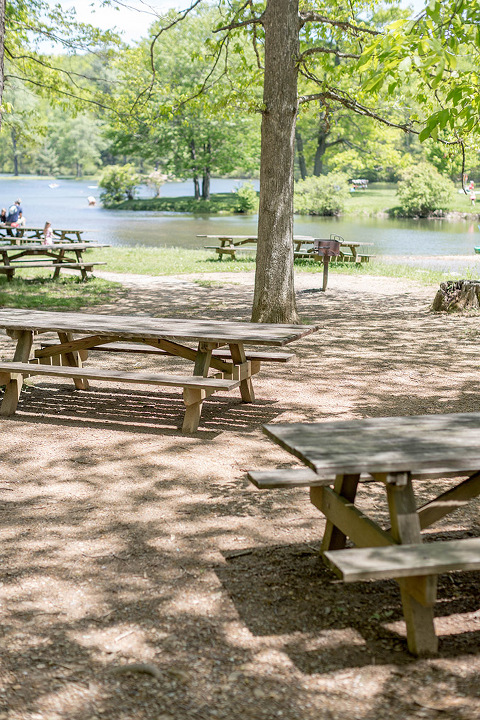 Speaking of, by way of a kick-off to the unofficial start of the season, John and I recently made the 20-minute trek out to Sherando Lake just outside town in Lyndhurst, Virginia in order to soak up that spring-to-summer sun, and I thought I'd document our day here for you. It was our first time visiting this part of the George Washington & Jefferson National Forest, but it most certainly won't be the last.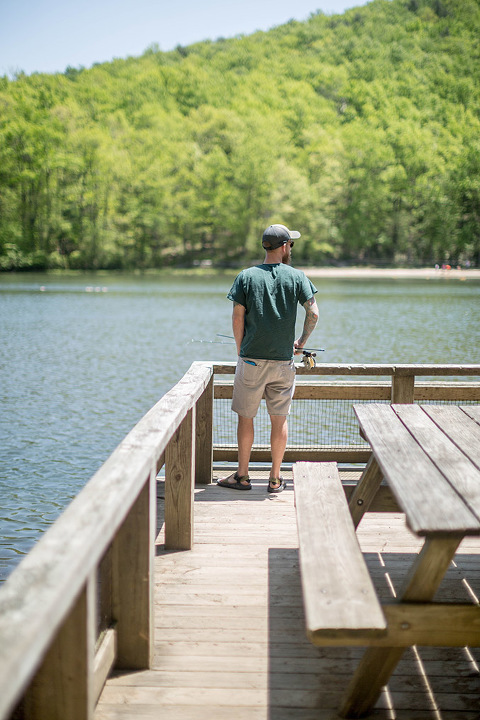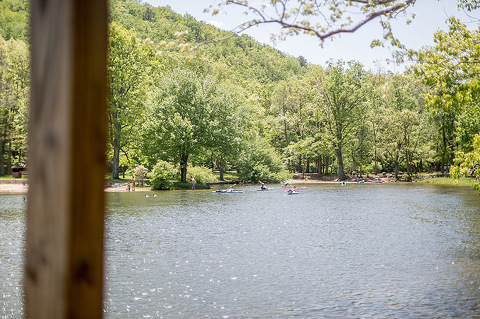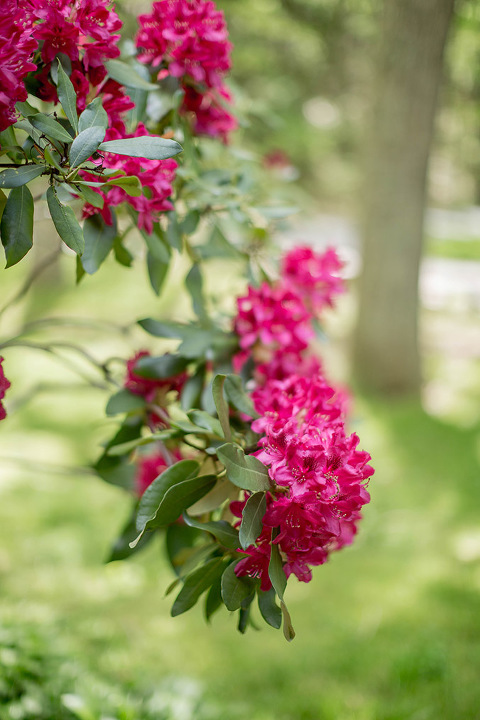 This 2-lake recreation area and campground was absolutely bursting with life that day. I don't know that I've ever seen so much green in my whole life, and the fresh air was just heavenly. Between the spring flowers blooming along the paths, the grilling hot dogs and hamburgers that we wandered (extra slowly!) by in the picnic area, and the suntan-lotion-lathered bathers we passed on the beach, it was pretty near perfect and such a great ode to what's to come this summer.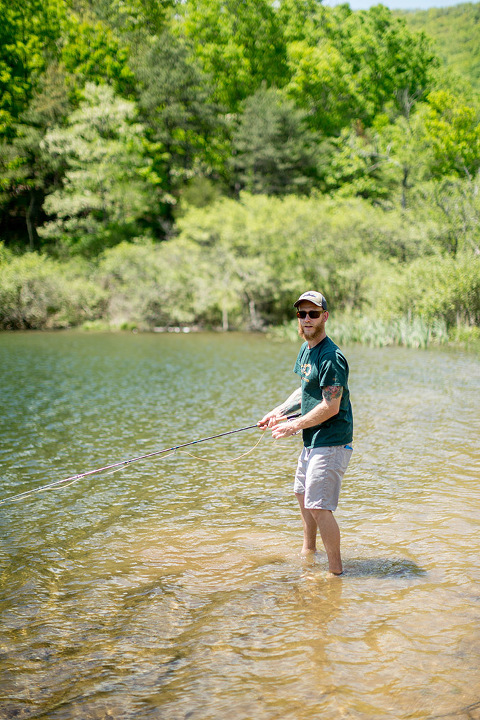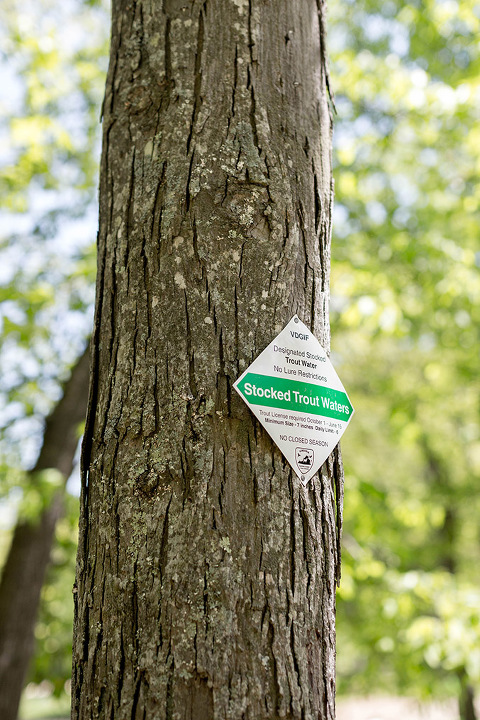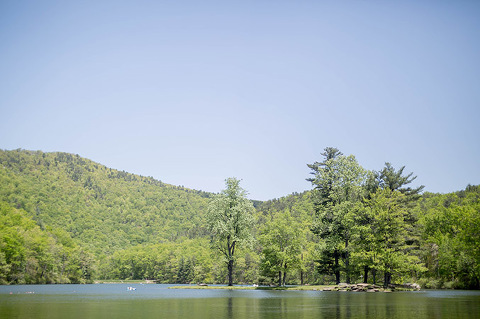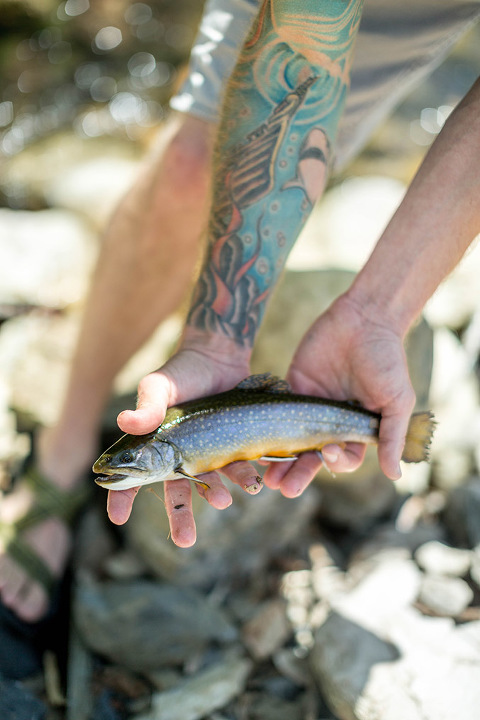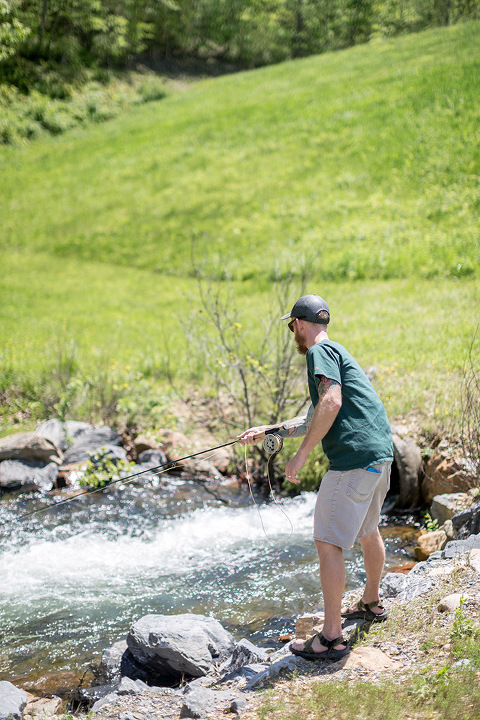 Of course, John snuck his fly fishing rod in the back of the truck (unbeknownst to me) but I didn't mind too much following along behind him with my camera to document his time checking out the waters. Since the Upper Sherando Lake is available for fishing only (as opposed to the larger Lower Sherando Lake, which boasts swimming amenities, too), John was able to enjoy a little more seclusion. The two of us wandered the shore in our sandals—he, manning his fly rod and me, my camera—until the sun was directly overhead.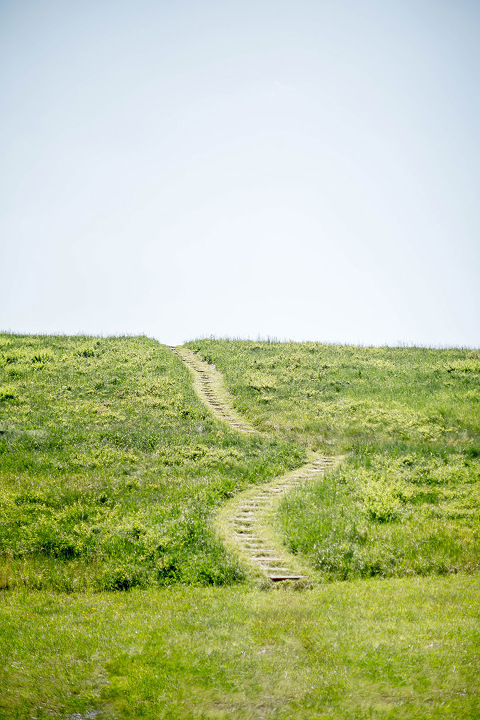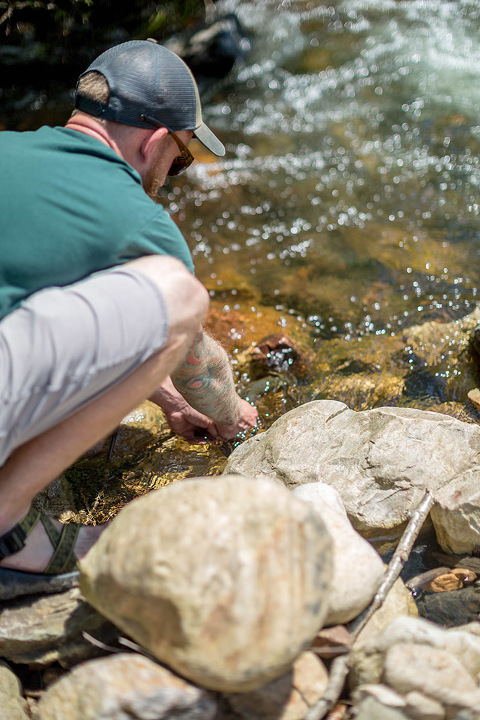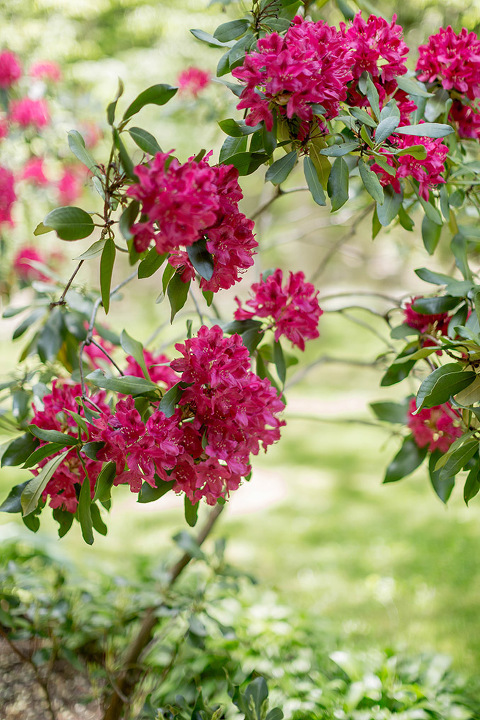 Toward the end of the day, we (literally) stumbled upon a prime fishing hole at the mouth of a semi-wooded creek, where John managed to catch fish after fish. It was cool to watch him reeling them in since, up until this point, I had been more of a bad luck charm. He usually never catches anything when I'm around, but it must have been meant to be that day.
Following more than a few "last" casts, I finally managed to drag him away from the water to head back home for a big late lunch. Had I known that the rec area was such a prime spot for picnicking, I definitely would have packed some goodies, but at least I know now for next time.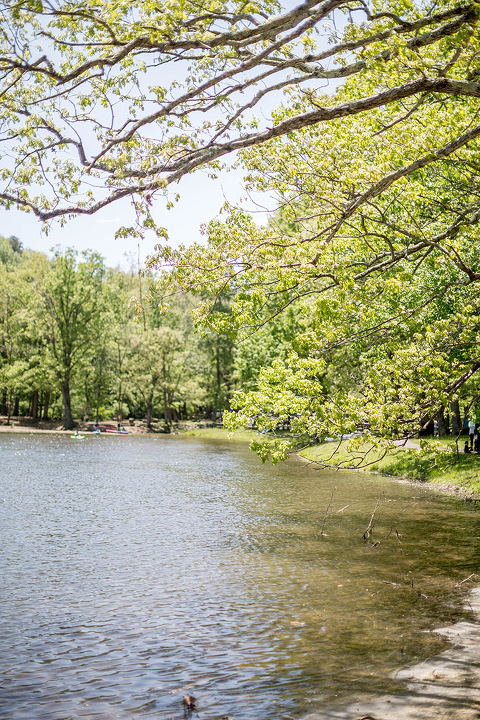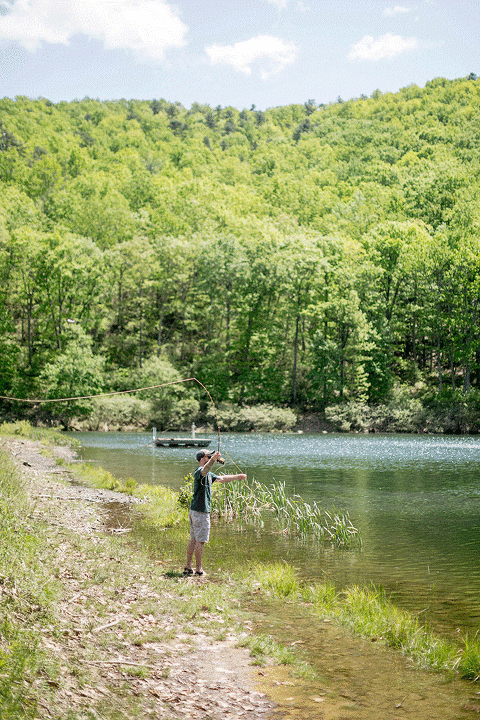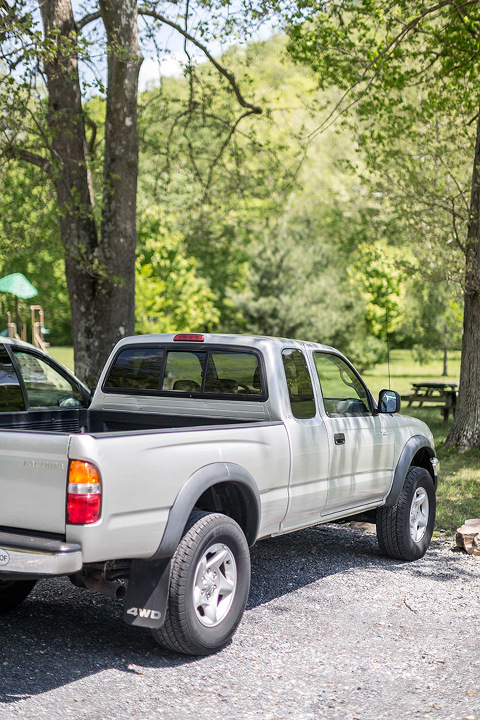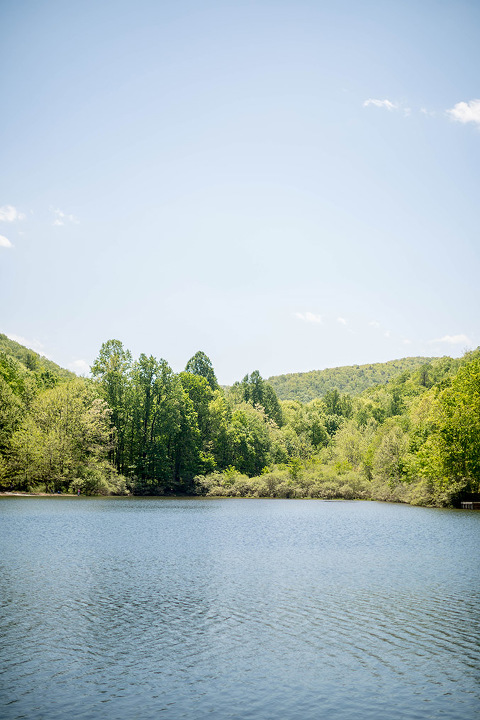 After tossing our things back into the truck and ambling over the rocky roads toward home, I remember feeling like someone had pushed reset on my mind. I could feel myself breathing easier, and I also felt more inspired. I'm still learning so much about photography and the process of videography, too, and taking my camera along with me on this sunny day trip to the water was the perfect way to push myself to get even more creative.
It's funny how a random weekend drive can lead to new inspiration in my work, but I guess that's why I hear people so often recommending play in between work stuff. Even as adults, the idea of doing something "just for fun" is so, soooo important. It encourages us to try something new, and allows us to recharge, and that is exactly what I got out of our trip to Sherando Lake. I can't wait to go back again.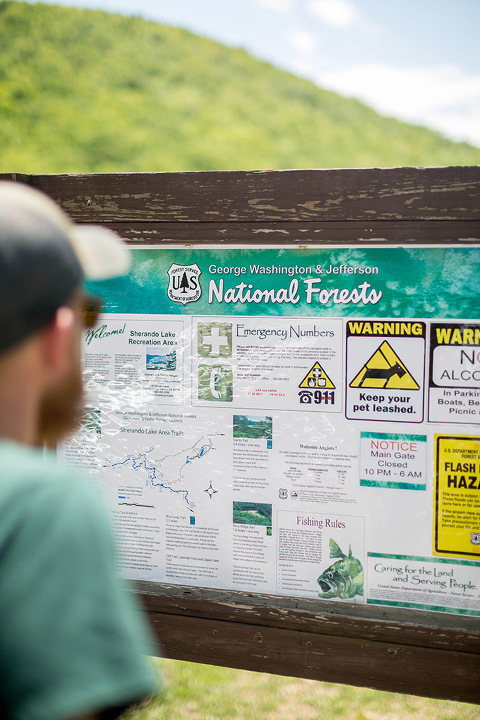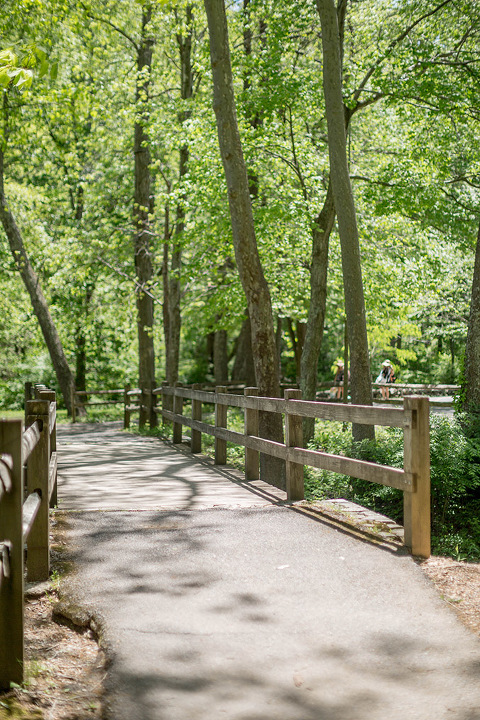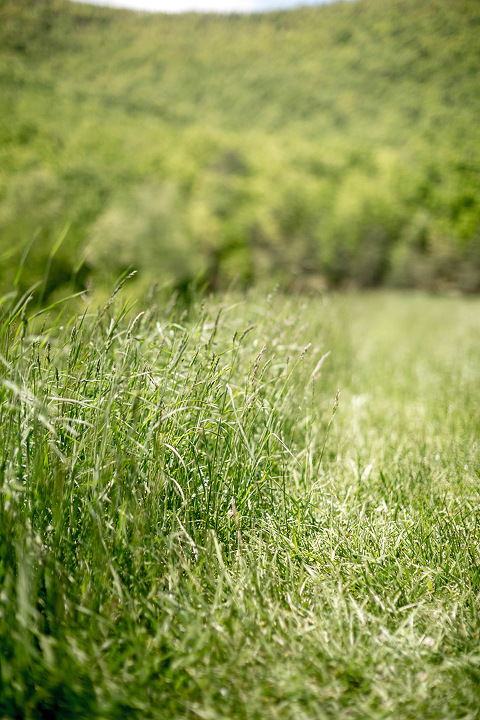 Press "Play" on that video above (the fifteenth addition to my little YouTube channel!) to see more from our adventure. Have you started the slide into summer yet? What are your favorite family activities to do during the hot season? Whatever you end up deciding on, consider this your challenge to do it without reservation and to soak up some much-needed relaxation and much-deserved fun this summer 2017!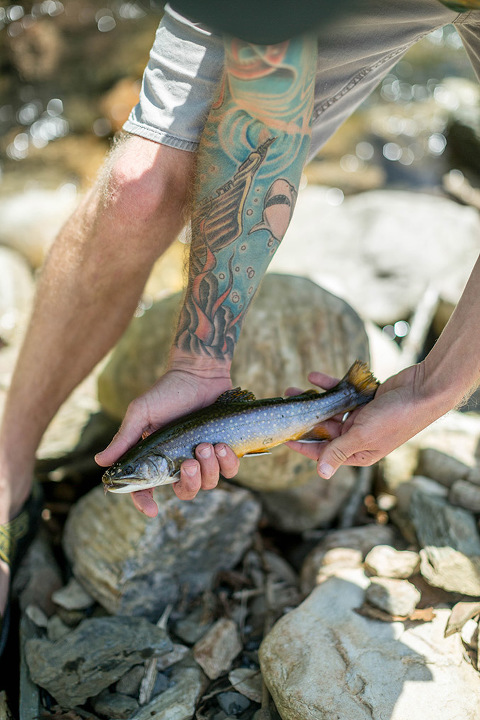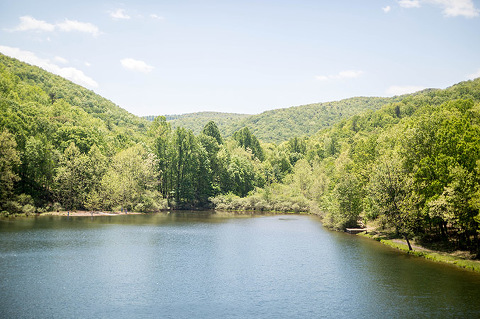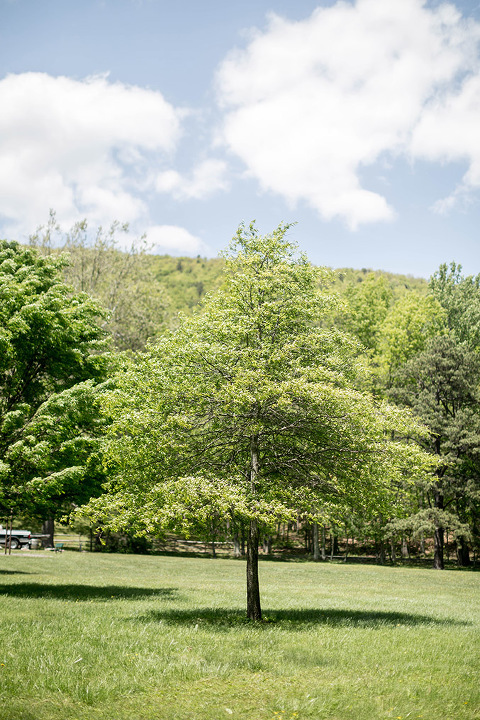 P.S. Have you voted for our space in this year's Design Dash hosted by La-Z-Boy yet?! See the room I made over with my Glitter Guide teammate, Caitlin Kruse, here. Each vote enters you for a chance to win $15,000 to put towards a room of your OWN, so don't wait!