Back in October of last year, I invited our friends Bethany and Aaron Mallory over for a little at-home photoshoot. It had been something like five or six years since John and I had hopped in front of the camera together, so it was time. The other main goal of the project, though, was to shoot a special Thanksgiving story that I had in mind. After that was wrapped up, we spent a few extra hours wandering around the house capturing little details here and there.
As it just so happened, we ended up getting lots of photos around the musical equipment in our house. It's not something we necessarily register on a daily basis since it's so engrained in our routine, but John and I have quite the collection when it comes to speakers and record players. We have two portable players—one upstairs in the living room, and one downstairs in the family room—and we also have a vintage record player cabinet in our sunroom that was handed down from John's family.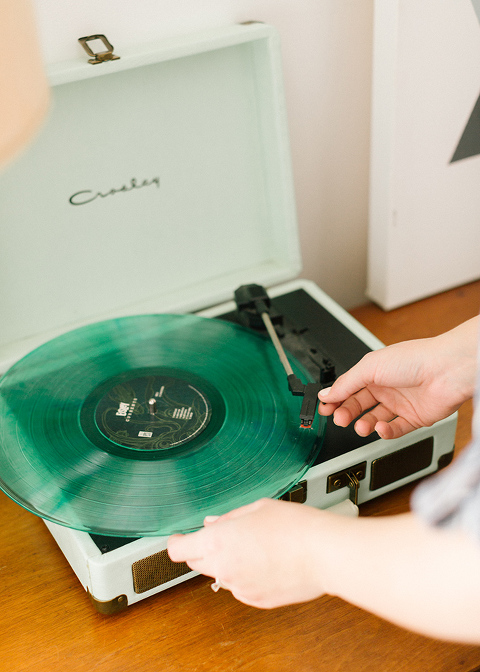 Sure, we have a lot of equipment, but the really cool thing is that we didn't have to fork over a ton of cash to be able to say so. Our two portable turntables cost no more than $99-$120 each, so we consider it money well-invested for a pastime we love so much. Since music is such a major part of our lives (and possibly in yours, too!), I wanted to offer a quick breakdown of what a beginner record player set-up could look like. So quick, in fact, that you really just need the one thing that I've already hinted at: a portable Crosley brand turntable.
By the way, this post isn't sponsored or perked in any way—just FYI in case you were wondering!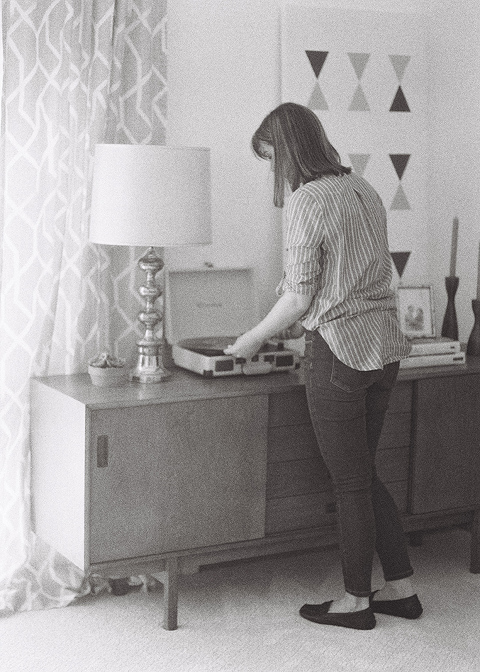 The mint player that we have upstairs in our formal living room is no longer available, but if you search "Crosley" on the Urban Outfitters website (where we originally bought the mint turntable), you'll see all sorts of designs and patterns to choose from. Case in point, this particular brand and style offers all you need to get your first record player set-up started.
John and I have talked about upgrading our system to something a little fancier (like this turntable record player with built-in preamp and these 2-way speakers), but I think part of the real appeal of listening to vinyl records is that telltale scratchy, throaty sound—our inexpensive portable players get the point across, no problem, so we just haven't considered an upgrade worth the budget-busting cost.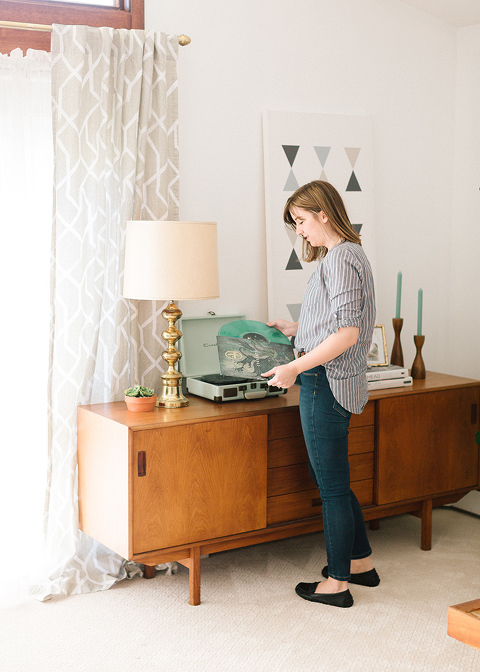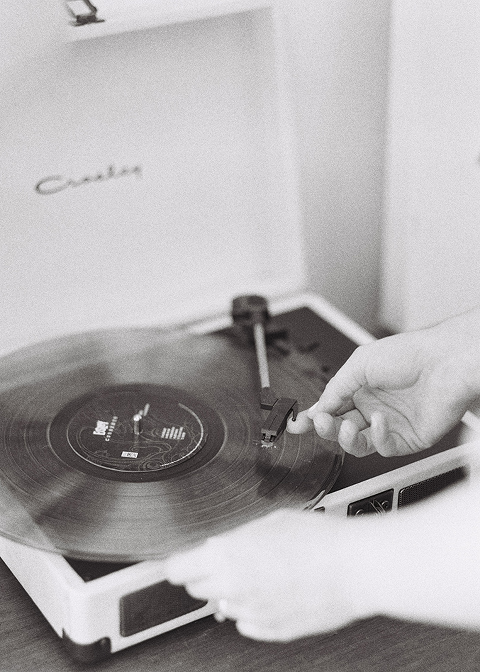 While I might have my eye on a fancy number like this $450 beauty, I think we're doing just fine with our sweet little beginner set-up. Now, tell me: do you already have a record player of your own? I'd love to hear about your musical tastes and equipment preferences—vinyl or digital or anything in between—so feel free to leave your links and lists in the comments below.