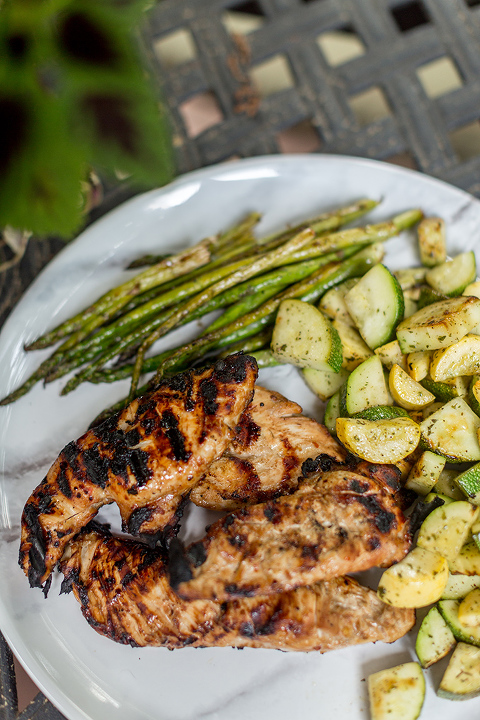 Remember last week when I shared all about our 'Logs & Lager' get-together? Well, I'm back with the scrumptious details behind the Beer-Marinated Grilled Chicken that we whipped up to serve alongside the bonfire at our summer soirée.
The inspiration behind this meal was the case of Gold Leaf Lager that we picked up for the evening from Devils Backbone. Today's post isn't sponsored by the DB family, but I'm more than willing to keep the link love going because we're such genuine fans of all they brew up and what they do for our community, too. Scroll on for the recipe and a few veggie side suggestions to inspire you, whether you're planning a regular weekday meal at home or a big gathering of friends and family this weekend.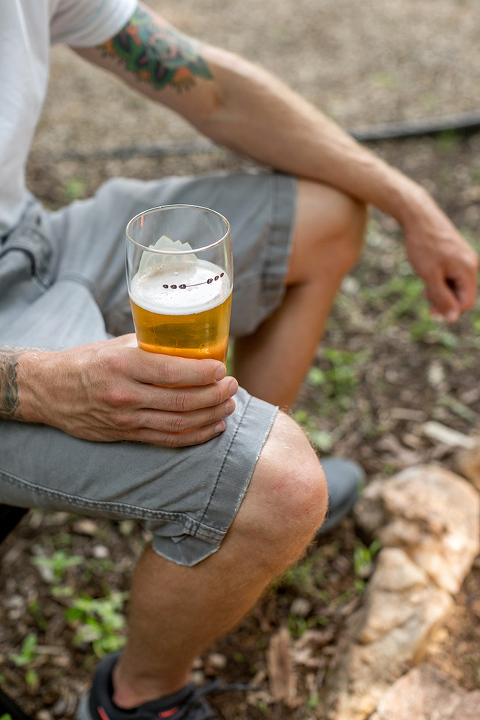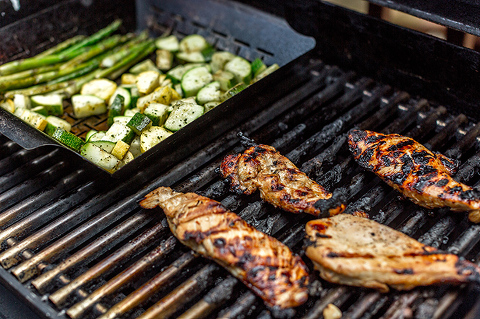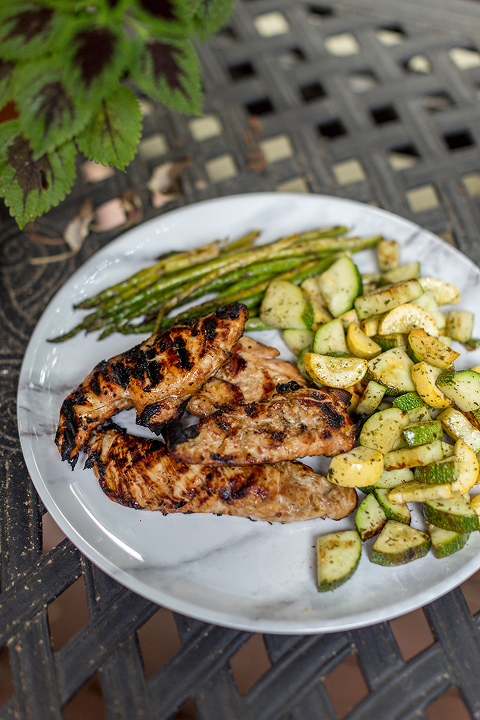 Beer-Marinated Grilled Chicken
2-3

pounds

chicken

tenderloins

1 cup Gold Leaf Lager beer
1/4 cup honey
1/2 teaspoon red pepper flakes
2 cloves of garlic, smashed
1/4 cup soy sauce
1 tablespoon dijon mustard
Salt and pepper, to taste
In a bowl, mix the beer, honey, red pepper flakes, garlic, soy sauce, dijon mustard, salt, and pepper. Stir mixture until the honey dissolves, and add in the chicken. Cover and marinate for 4 hours or overnight.
Preheat an outdoor grill on medium heat and lightly oil grate. Remove chicken from marinade and shake off excess; discard any remaining marinade. Grill chicken until tender and cooked through, about 7 minutes per side.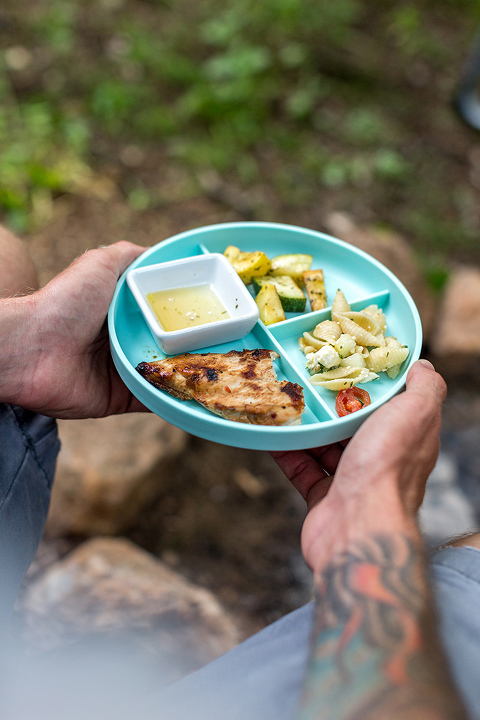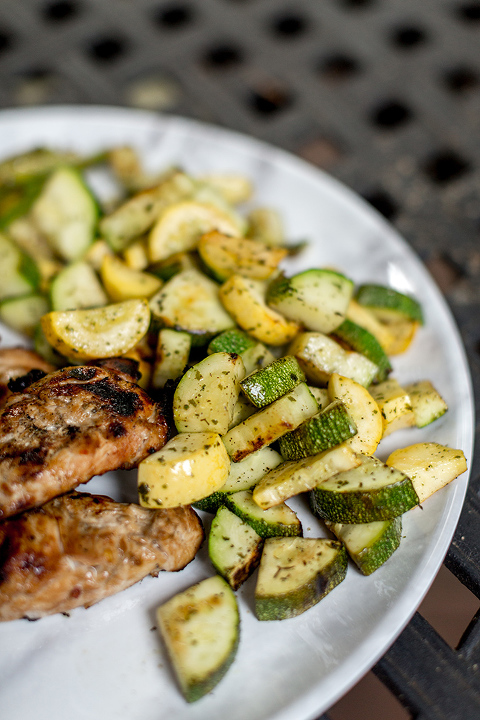 While we had the chicken cooking on the grill, my dad also chopped and seasoned a pile of asparagus, zucchini, and squash to crisp up in a veggie basket over the heat. My mom worked up a bowl of homemade pasta salad ahead of time, too, so we had a veritable feast to enjoy around the fire by the time evening rolled around.
Have you ever tried cooking with beer before? It's one of our favorite things to do when summer settles around us this time of year. There's just something so refreshing about those crisp, clean, malty flavors at the dinner table (or bonfire camping stool!). Leave your own favorite beer recipes and suggestions in the comments below because we're always anxious to try new meal ideas and marinade combinations.