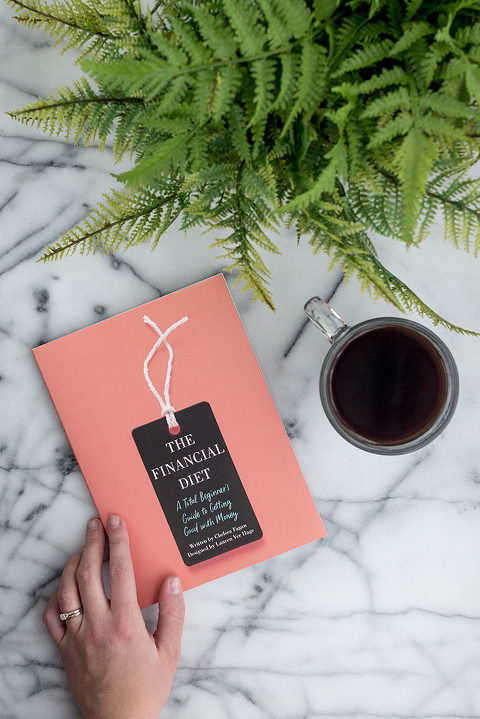 First, I want to say a big "THANK YOU!" for being so understanding this week while I was away spending time with my family. I enjoyed a blissful three days with my sister and couldn't have asked for a better way to fill my time away from the office. We laid super low on Sunday when she arrived, but then went a little shopping crazy come Monday. She and I both stocked up on a few goodies for the end-of-summer transition into fall, and we also managed to sneak in a fun lunch (and dinner!) out, too.
Anyway, all of that family time was wonderful, but I am kind of excited to be on my own this weekend while John's at work. I'll probably end up working on some kind of project, but I hope to also spend quality time with my current summer read. Scroll on for some links to inspire your own weekend ahead.
Weekend Inspiration: No. 22
1. I'm going to share a big house update in the next couple of weeks because we've been hit by a couple of surprise repair projects, but in the meantime, let's just say I've been pinching my pennies hard. It reminded me that I should take another deep dive into my copy of The Financial Diet book for a refresher on how to budget wisely. Learn more about the book (including the tiny cameo I made in it!) here.
2. This patio makeover has me itching to tackle an outdoor décor project of my own before summer ends.
3. Speaking of…Click here to find out how to make the most of this sunny season before it's over!
4. I'm dying to try this 6-ingredient easy Traditional Red Sangria recipe.
5. The new arrivals at Artfully Walls are calling my name—loudly! I'm especially in love with this ultra minimalist California Coast print. Which one is your favorite?
6. Brittni's DIY Eames-inspired molecule sculpture is so fun and creative. I can't wait to try recreating it for our own coffee table this fall.
7. Did you catch my latest crafty story for Hunker? Find out what it is this time here.
*I earn a small percentage from purchases made by the affiliate links above. Affiliate links are not sponsored. You can rest assured that I would never recommend a product that we don't use and love ourselves.