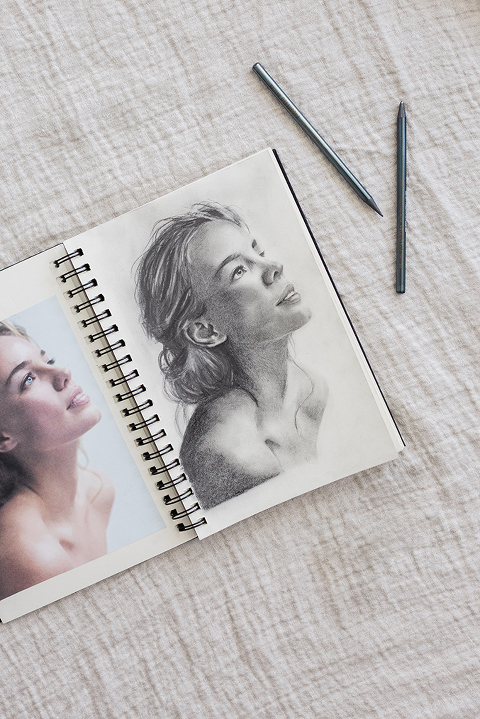 If you've been at all curious what my focus has been these last few weeks, I have a really quick answer for you: art! Ever since picking up pottery and becoming a member at the studio, it's all I think about. I'm still such a beginner at this type of art, but clay has inspired me to dig back into my passion for all things artistic—whether it's drawing, photography, painting, or sculpture. I even pulled out my old sketchbook again, which led to the little portrait you see pictured in today's post.
For those of you who are new to DGD, I went to school for art, but haven't really done much with the skills I worked so hard to hone since I graduated 10 years ago. It all has me wondering if maybe signing up randomly for pottery in January was fate's way of telling me to come full circle and recommit to art. Who knows what the future holds, but if you need me this weekend, I'll probably be at the studio doing my best to figure out how to make something new inspired by all the art news and history books I've been consuming lately! Scroll on for more weekend inspiration if you're looking to try something new yourselves these next couple of days off.
Weekend Inspiration: No. 24
1. In case you missed it on Wednesday, this might just be one of my favorite DIY projects to-date.
2. This loft office bathroom makeover took my breath away, especially when you compare the "After" to the "Before"!
3. The team over at OfferUp interviewed me late last month, and our conversation is now live! See it on their site here.
4. I want every single piece from Ikea's new August collection.
5. We're still absolutely smitten with our air purifier, and couldn't recommend it more. It's so handy to have in a house with four pets. Read my full review of the device here.
6. In need of hot weather fashion inspiration? Here's a super cool take on summer silks in video format.
7. Speaking of fashion, this a-line dress has been sitting in my digital shopping cart for about a week. Should I go for it?!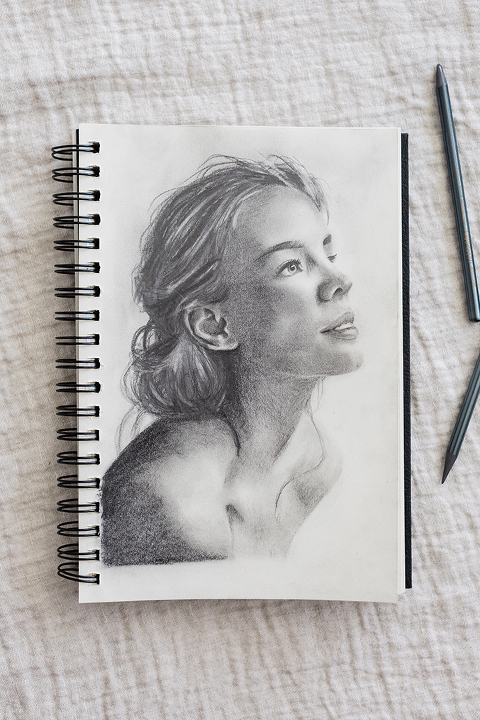 *I earn a small percentage from purchases made by the affiliate links above. Affiliate links are not sponsored. You can rest assured that I would never recommend a product that we don't use and love ourselves.