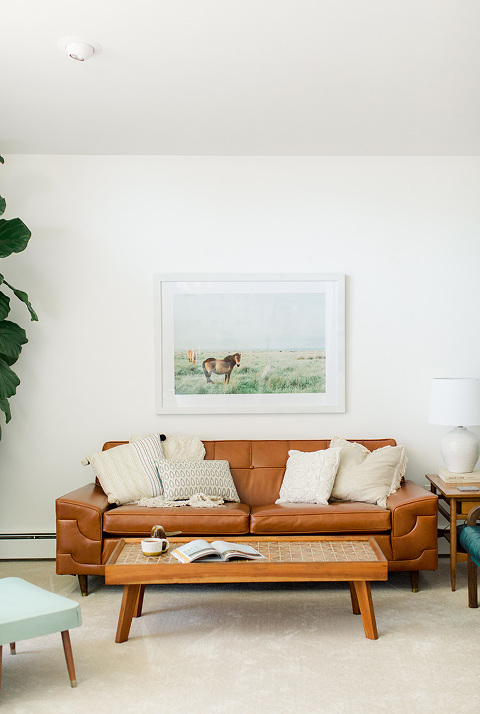 I couldn't possibly be more excited to share a new feature with you guys today—our updated home tour is now live on Domino! In case you're just tuning in, we moved into our 1960's mid-century A-Frame ranch about three years ago, and have been pouring our hearts (read: blood, sweat, and tears) into the space from day one. To quote another cliche, it has been an absolute labor of love bringing this retro house into the new millennium, but I've never experienced anything quite so rewarding as renovating our dream forever home.
As soon as summer rolls around I tend to start thinking about reaching out to a local photographer to come document our house. First, it's a great excuse to spend a fun day with a fellow creative and entrepreneur, but I also find it so gratifying seeing our home through another person's lens since I document our house every day with my own camera for my blog. It's a chance to spot angles and details that I might not have put much thought into before, and it's also a great opportunity to capture all of the changes we've made to the space over the course of 365 days.
Despite the annual tradition, I still ask myself each time if I've made enough changes to the house to warrant a photoshoot, but (again) each time I surprise myself as I mentally catalogue everything we've done. It turns out that we're constantly tweaking things here and there, and every single collection of home tour photos that we've had taken since I started this yearly activity seven years ago is different than the last. See last year's tour here, and you can look through our very first tour after moving into our retro ranch here.
Anyway, I hope you enjoy these photos of our home circa 2018 by the ultra talented Meredith Sledge, and be sure to check out my full interview over on Domino.com with oh-so-sweet commentary by Elly Leavitt.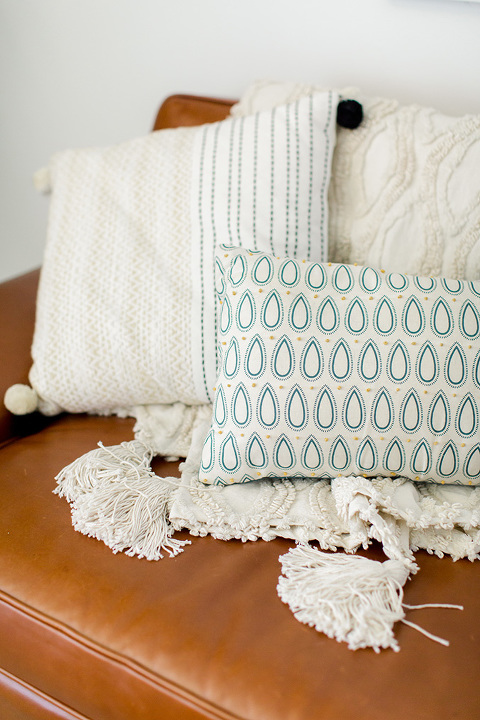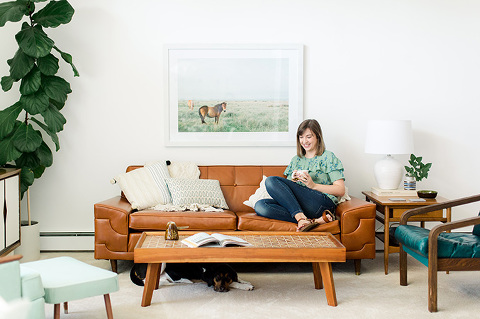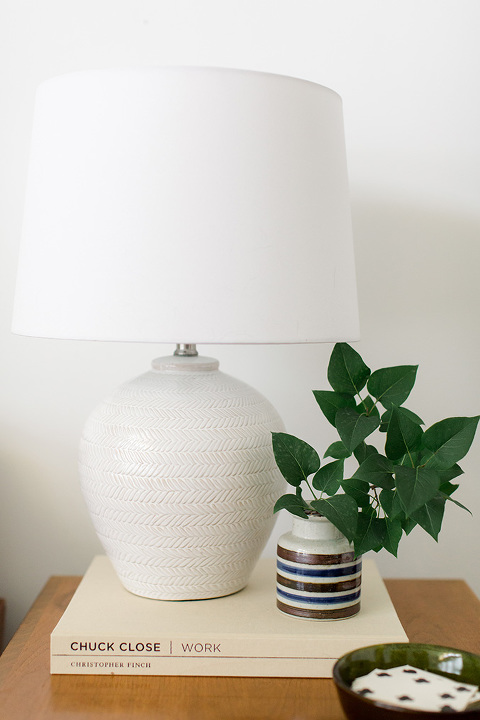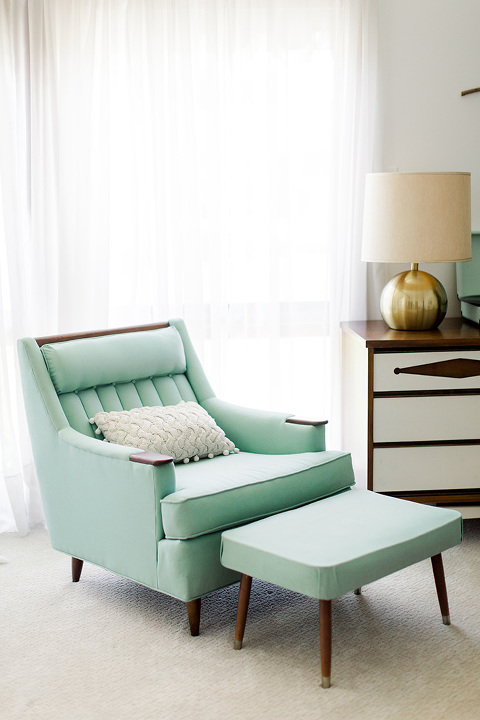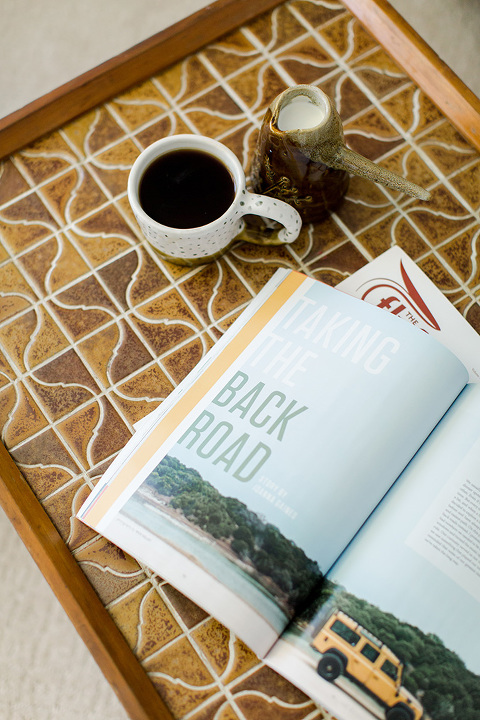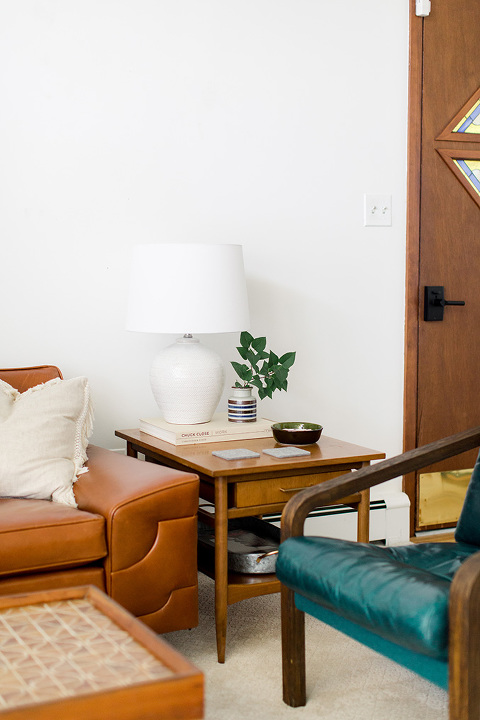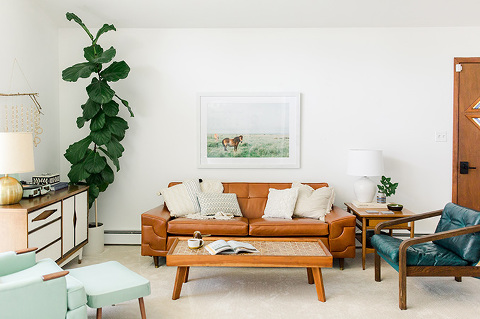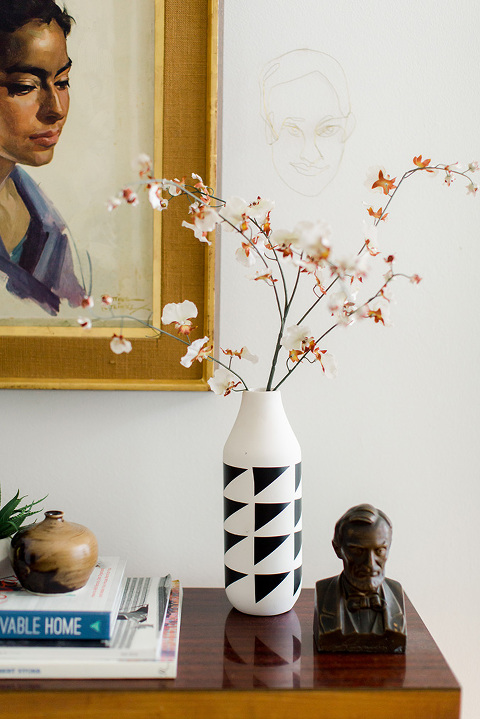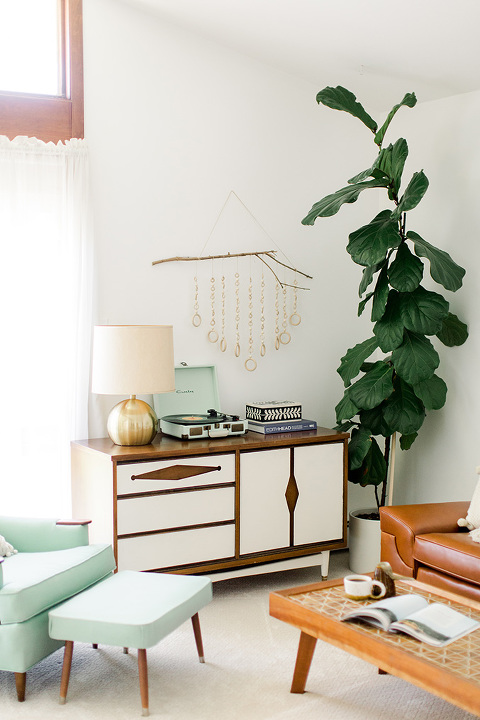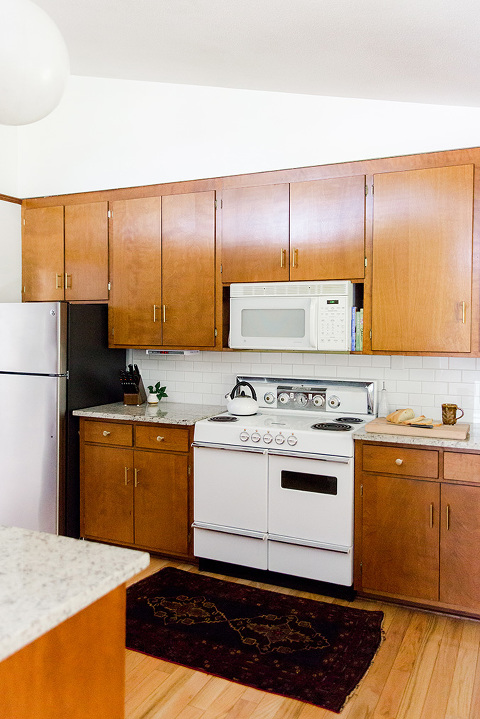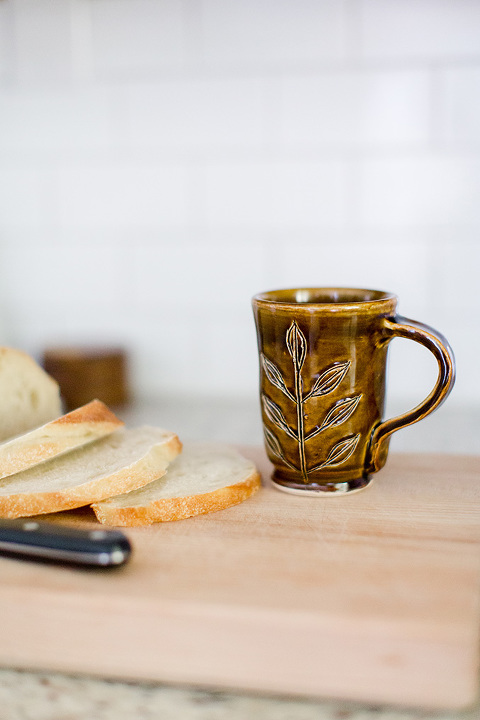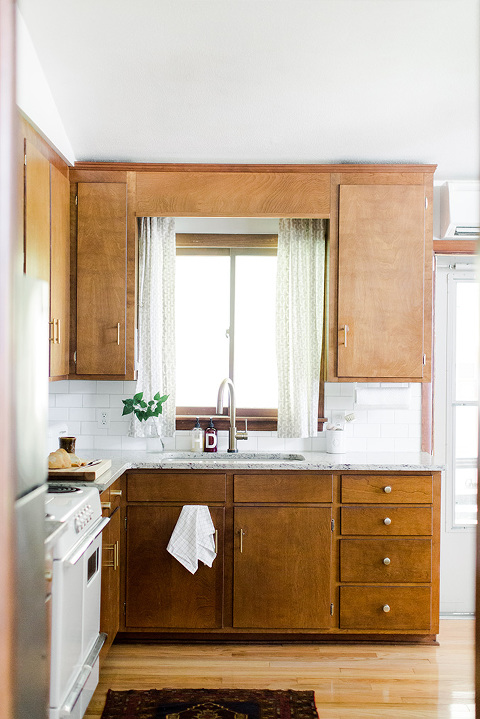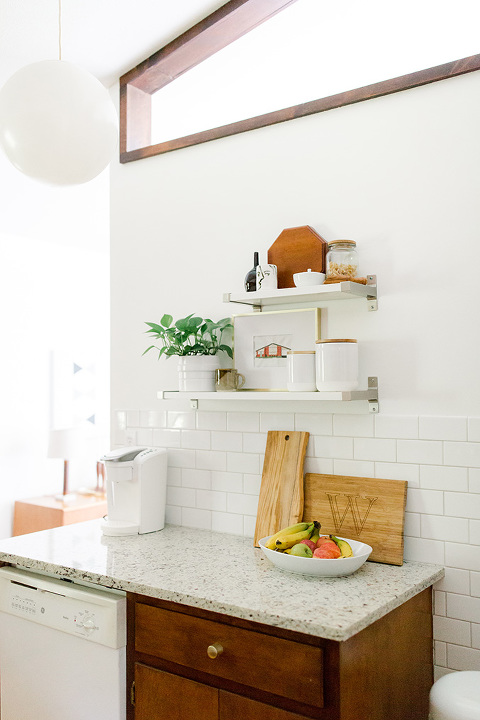 KITCHEN RESOURCES: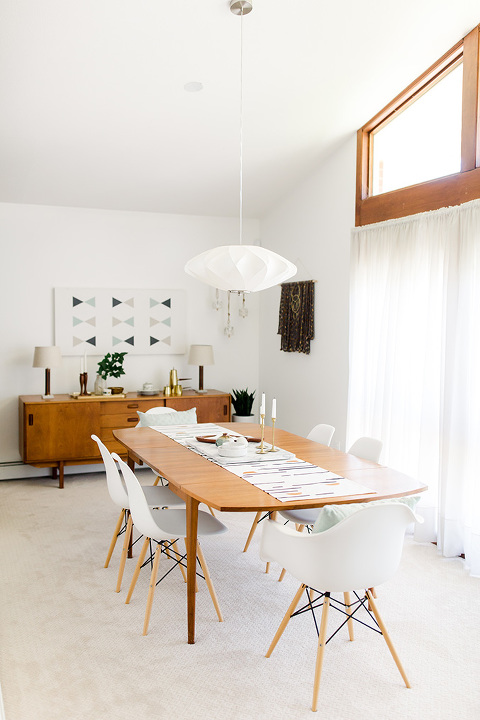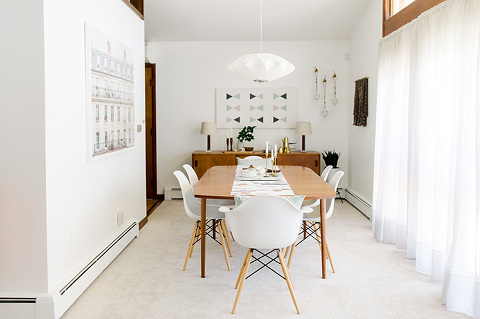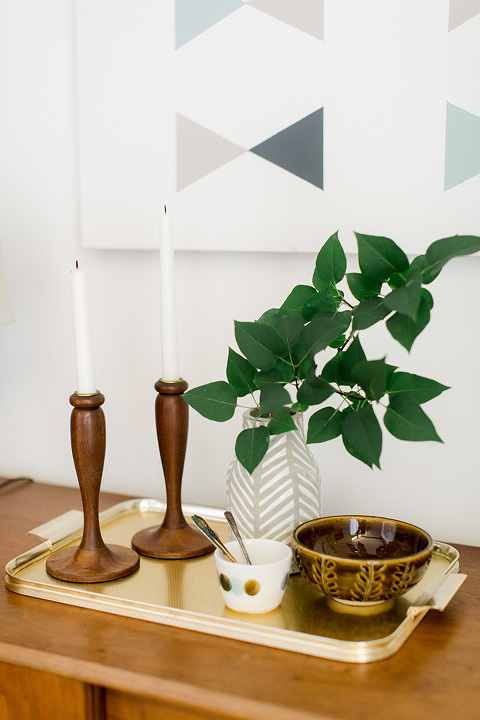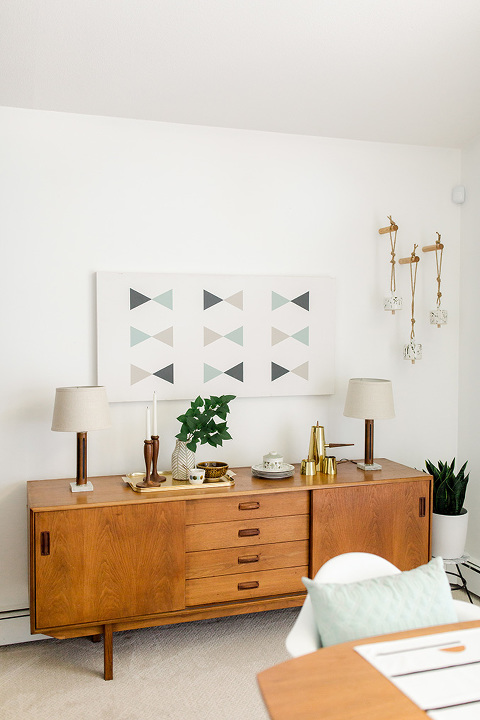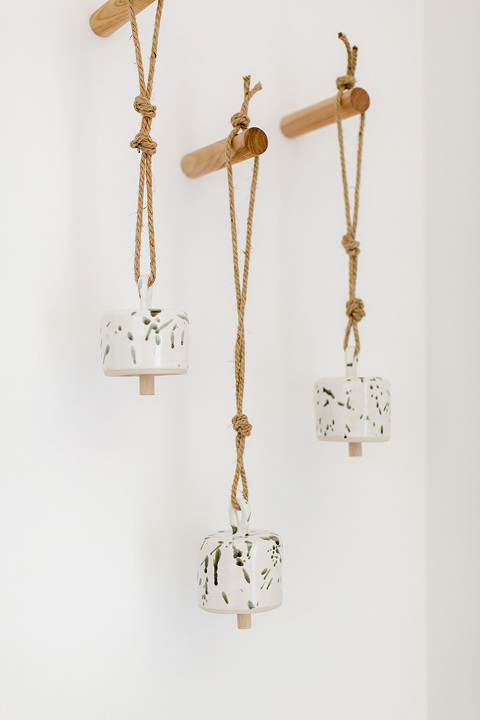 DINING ROOM RESOURCES:
Chandelier: AllModern​ (similar) // Triangle Painting: DIY​ // Vase: Anthropologie (similar)​ // Table: Galaxie Modern​ // Chairs: Overstock​ // Marble Pastry Board: Crate & Barrel​ // Wooden Bowl: Target (similar)​ // ​Runner: Sarah Sherman Samual for CAUSEBOX​ // Console Cabinet: Circa​ // Framed Paris Photograph: Minted​ // ​Wall Bells:​ DIY​ // Plant Stand: DIY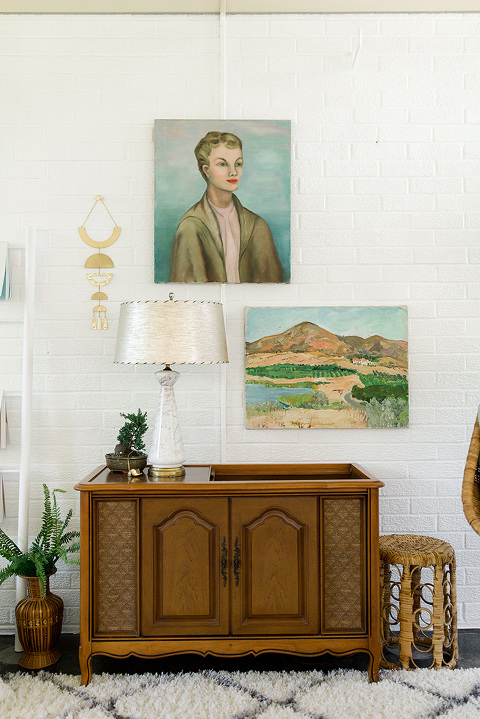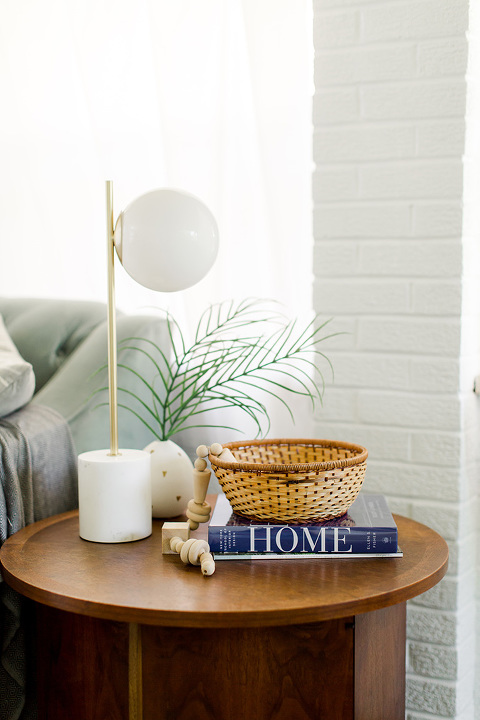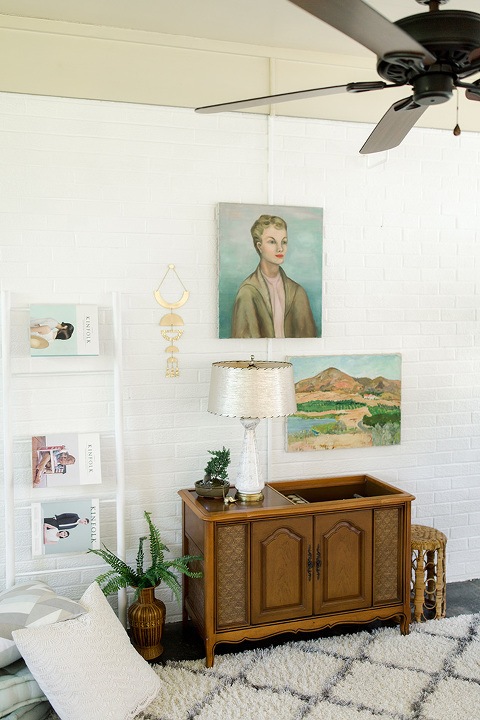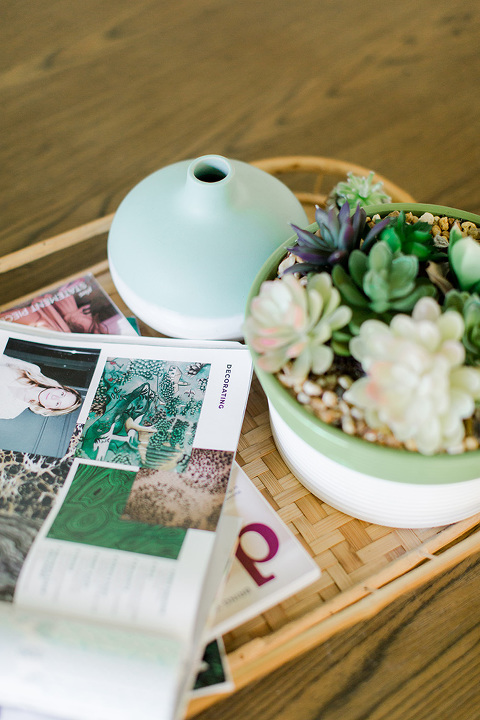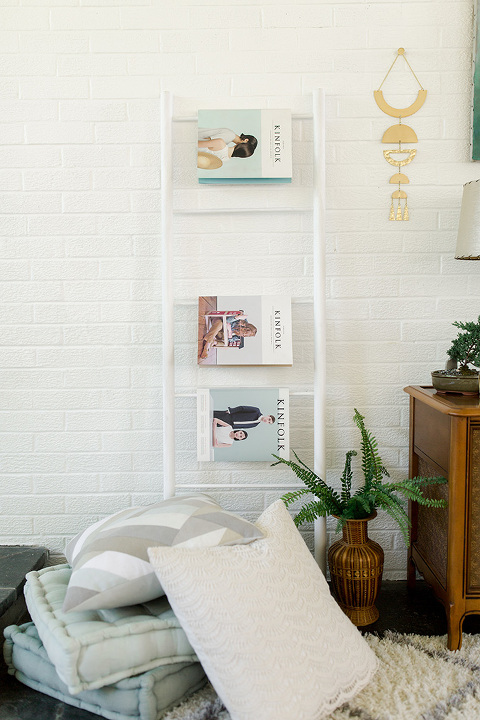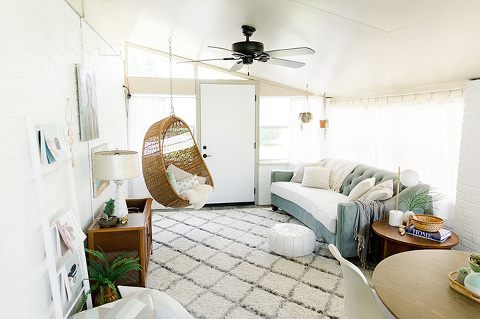 SUNROOM RESOURCES:
Sofa: Home Depot // Hanging Rattan Chair:  Galaxie Modern // Marble & Gold Table Lamp: West Elm // Rug: AllModern (similar) // Pedestal Table:  AllModern // Dining Chairs: Craigslist // Floor Pillows: Urban Outfitters // Bamboo Tray: Queen City Marketplace // Magazine Ladder: DIY // Decorative Wooden Bead Strand​: DIY // Cellular Shades: Home Depot // Heart Vase: DIY // Oriental Rug: Staunton Antiques Center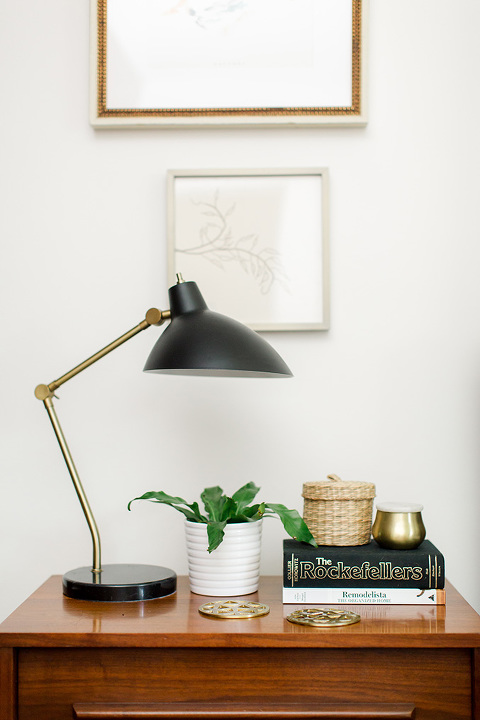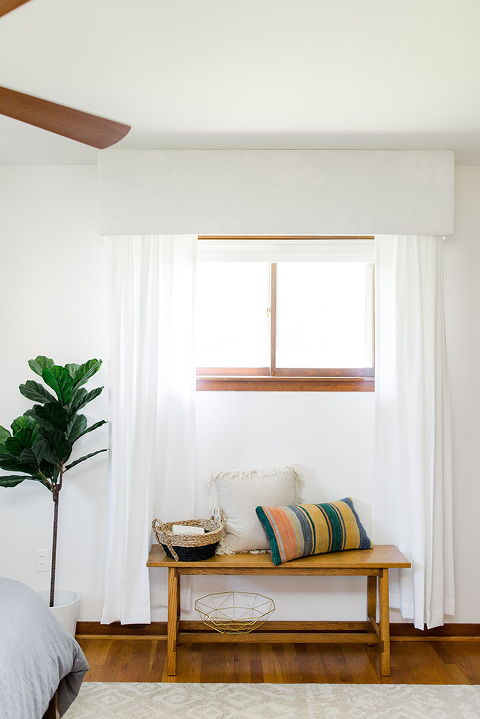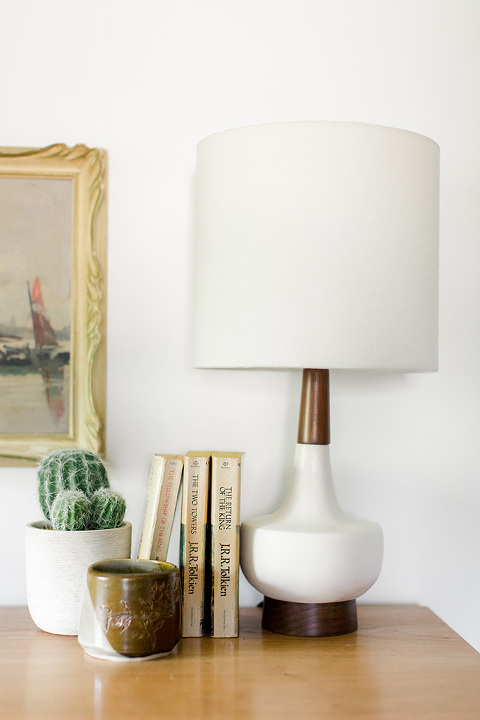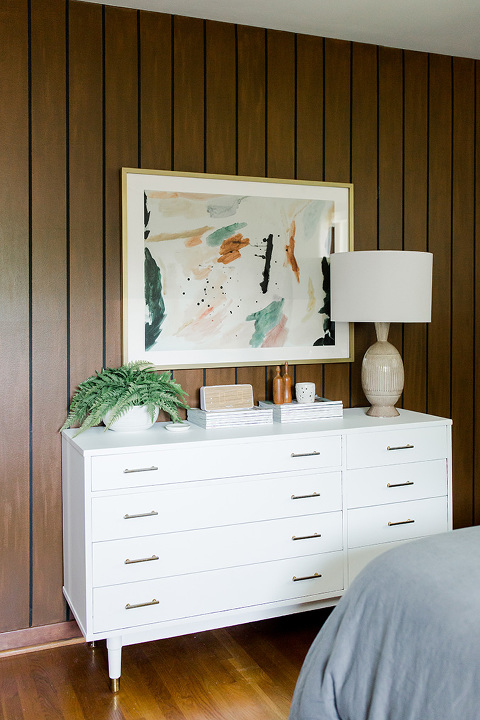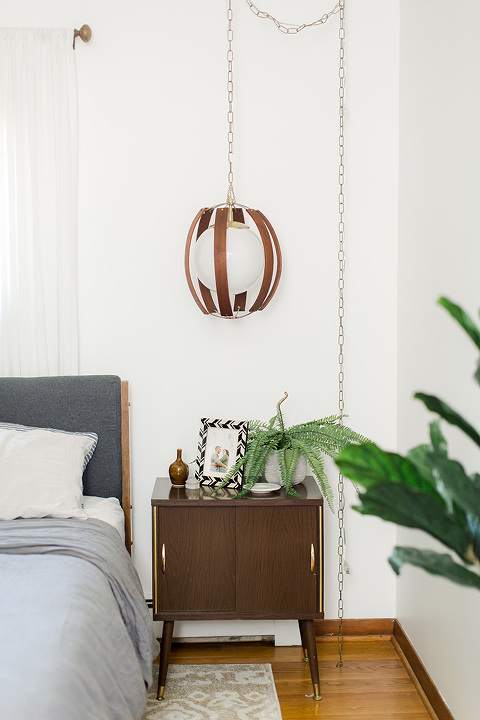 MASTER BEDROOM RESOURCES: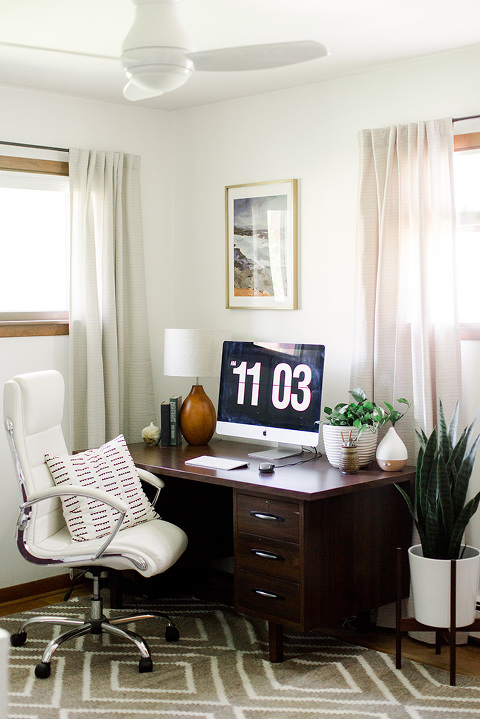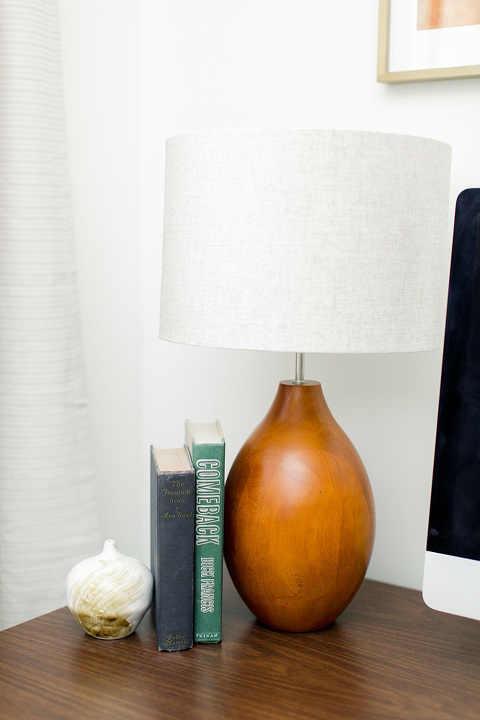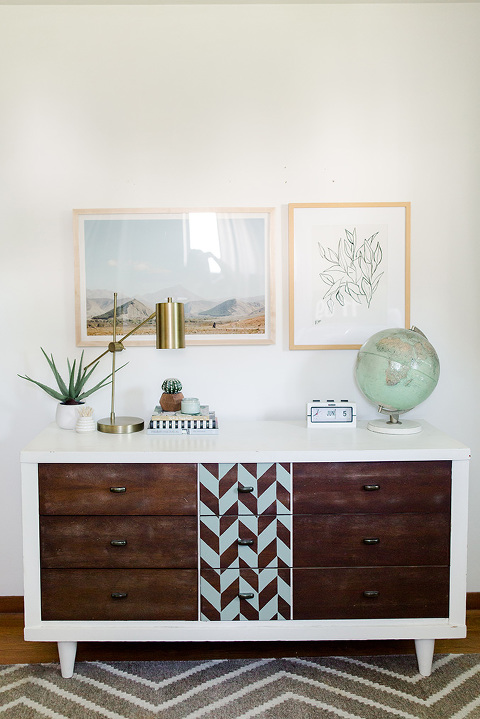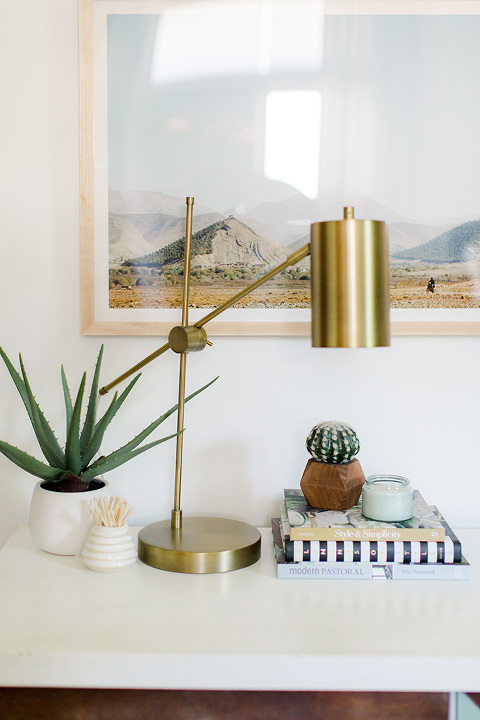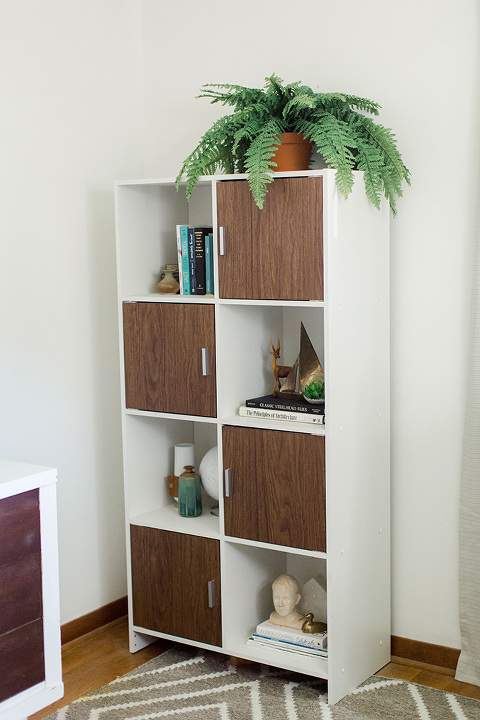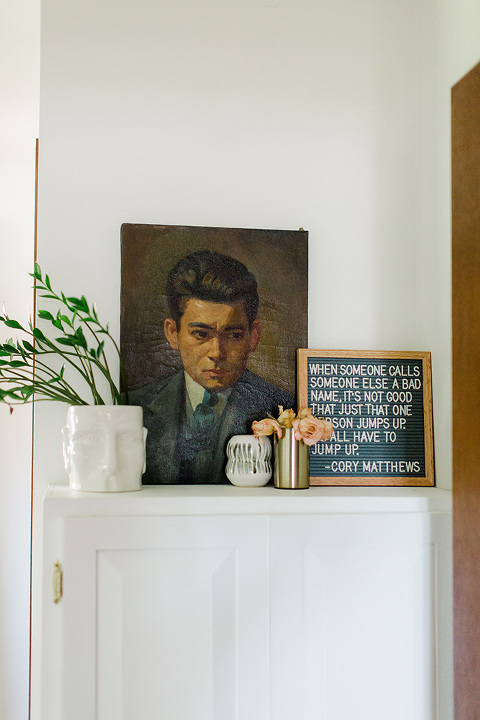 OFFICE RESOURCES: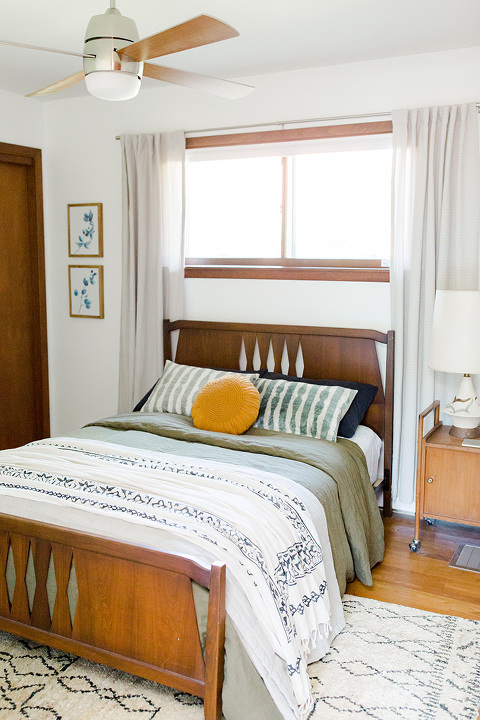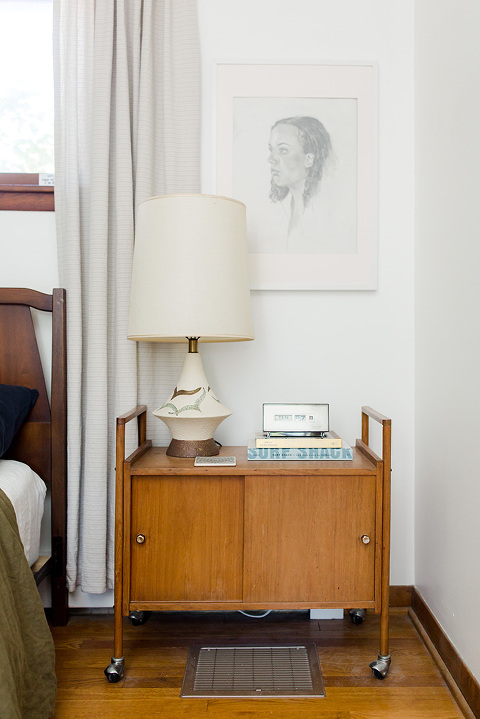 GUEST BEDROOM RESOURCES: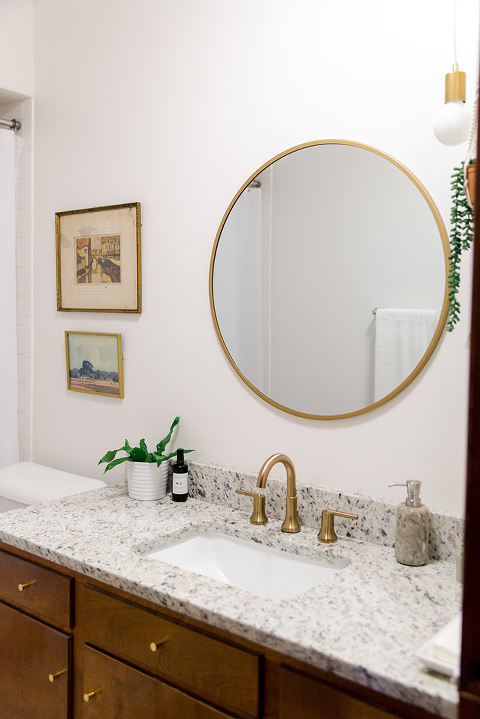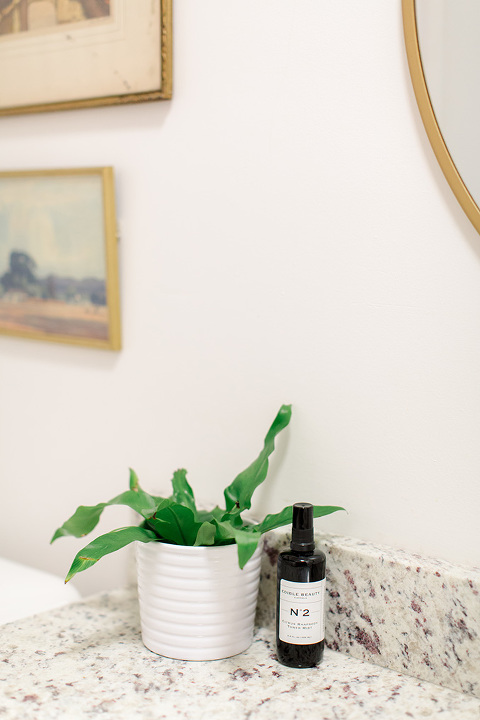 ​BATHROOM RESOURCES:
Sink faucet: Delta // Shower head: ​Delta // Tub fixtures: Delta // Gold cabinet pulls: Forge Hardware Studio // Granite countertop: Goosecreek Granite // Round mirror: Target // Hanging pendant light: Illuminate Vintage // Macrame hanger: Michael's // Waffle weave shower curtain: Target // Rug: eBay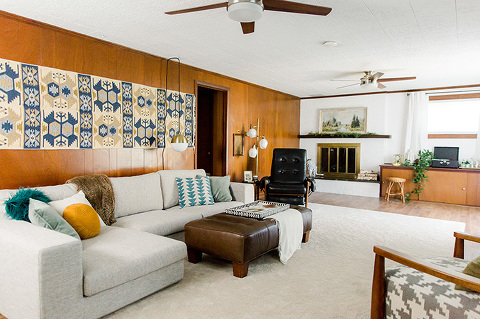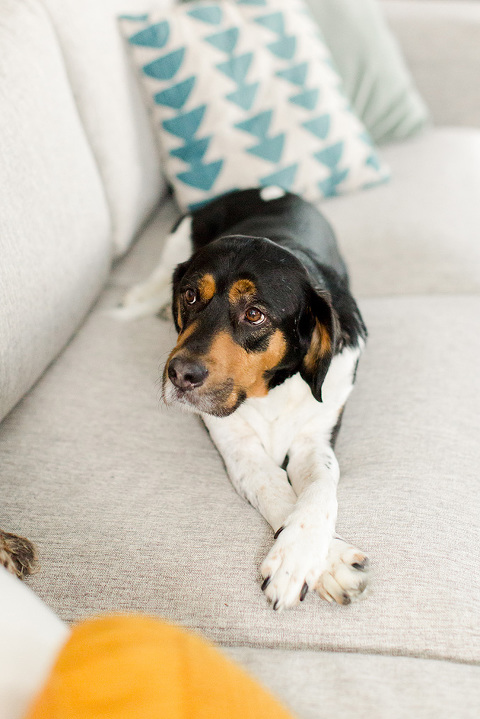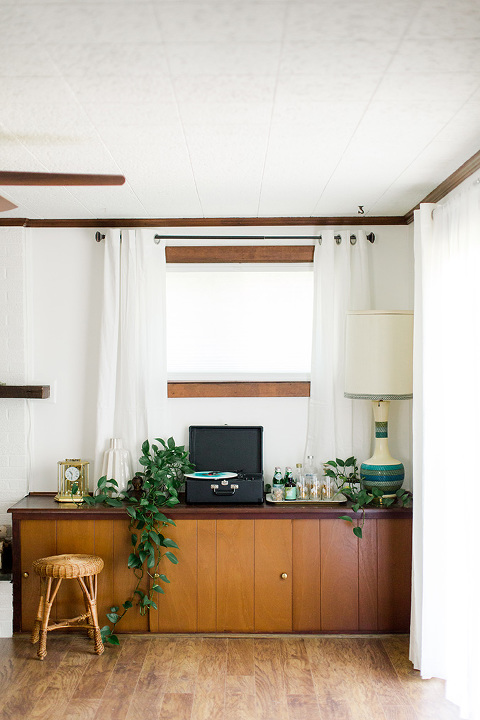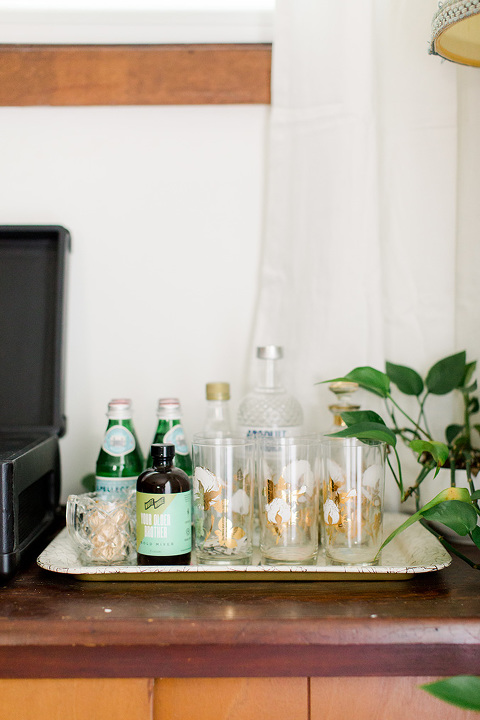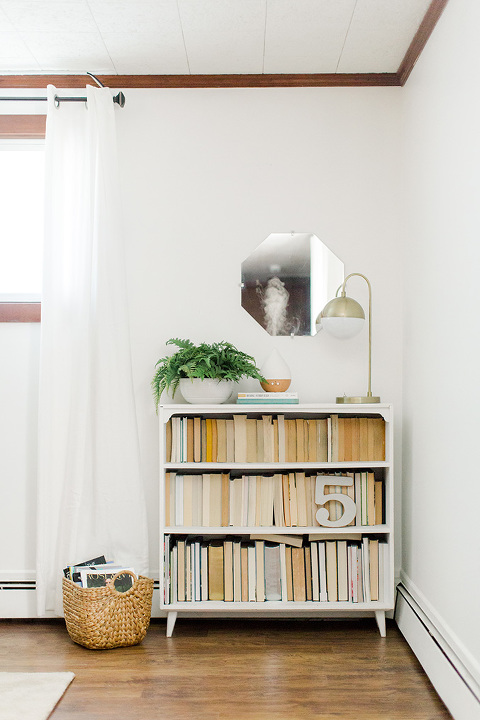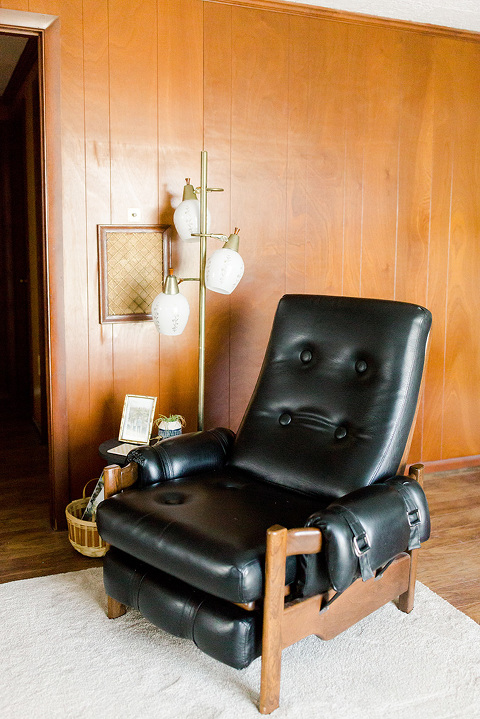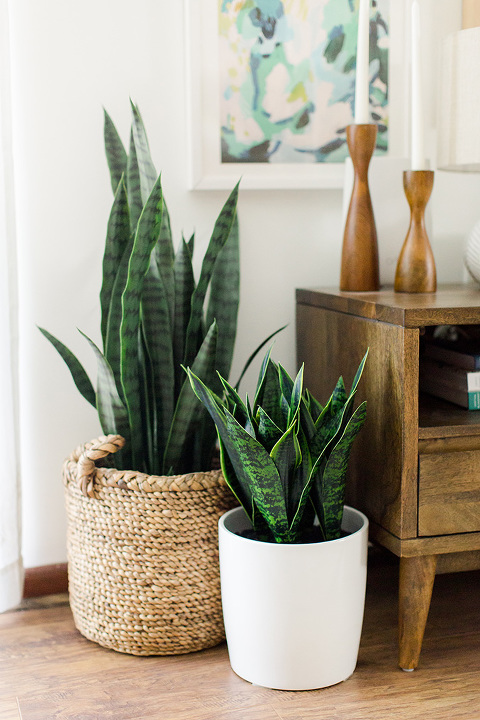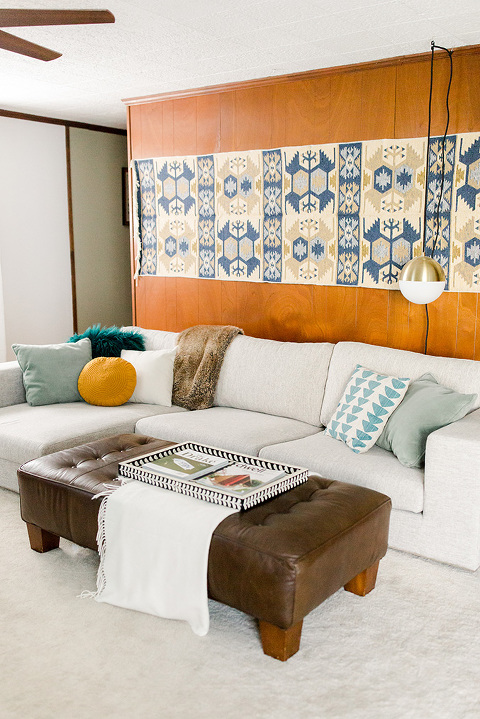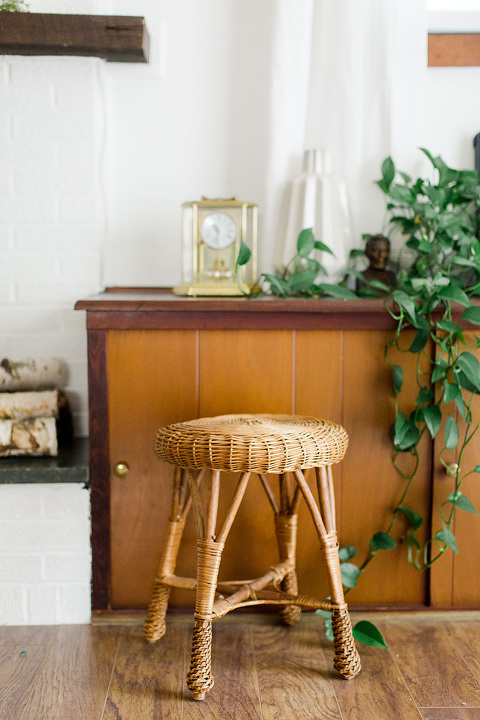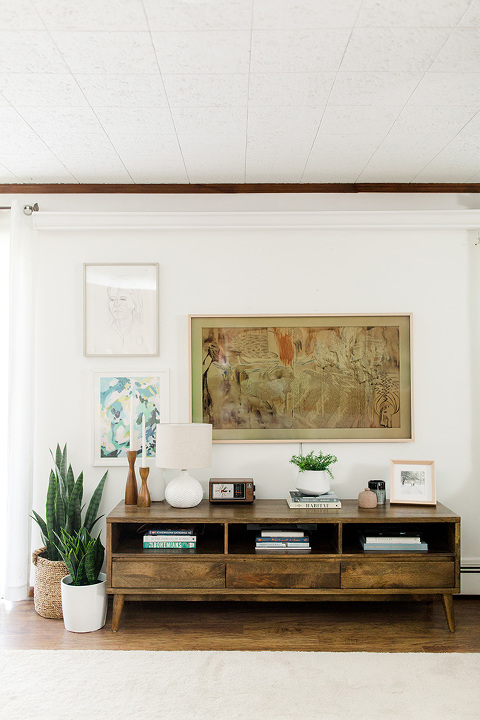 FAMILY ROOM RESOURCES: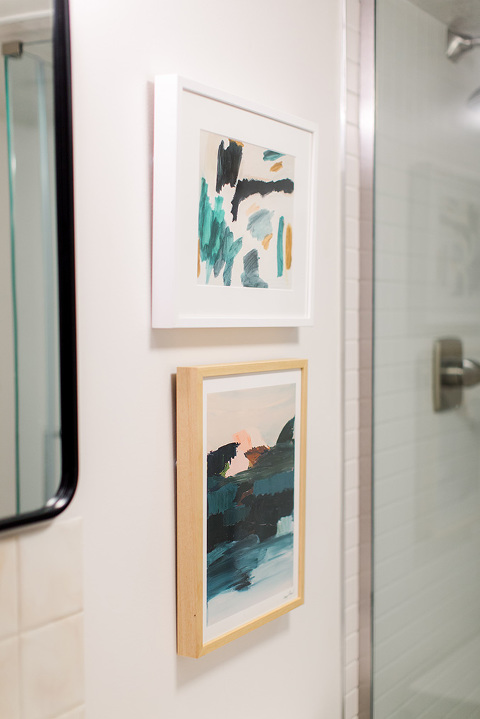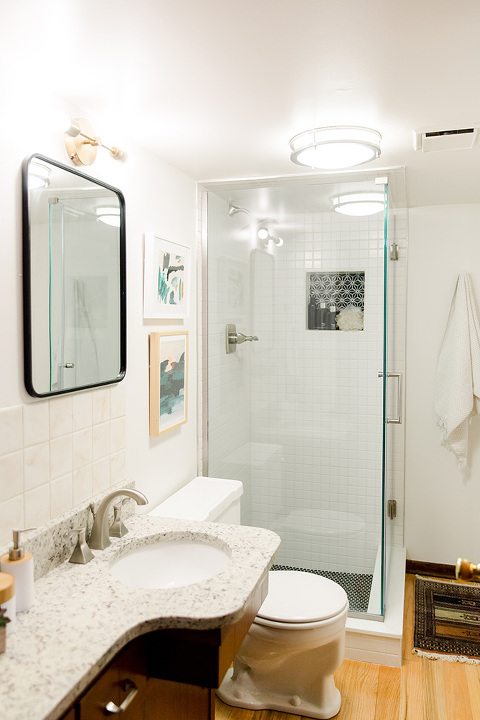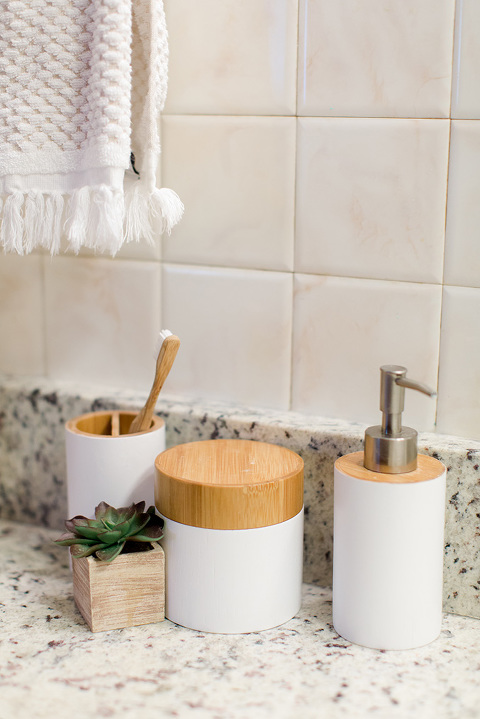 *I earn a small percentage from purchases made by the affiliate links above. Affiliate links are not sponsored. You can rest assured that I would never recommend a product that we don't use and love ourselves.
P.S. Don't forget to sign up for the Dream Green DIY newsletter! The next issue hits everyone's inboxes tomorrow, and will include exciting announcements about the DGD Pottery shop. Sign up here!