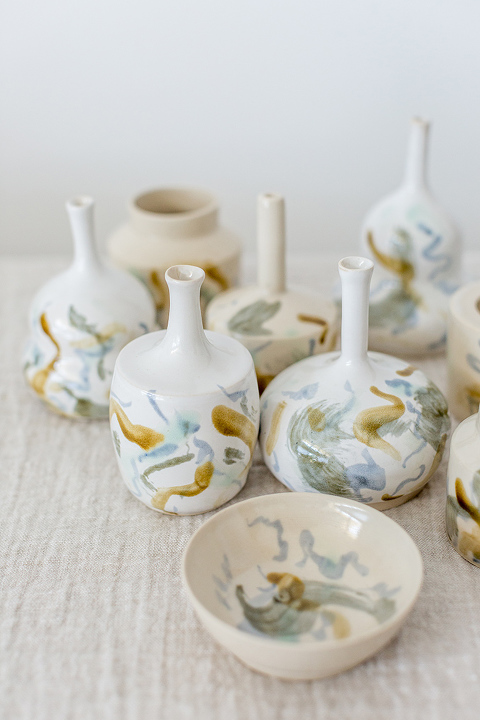 Only 12 days until DGD Pottery opens its Etsy shop doors! Have you signed up for the Dream Green DIY newsletter yet? Let's just say that you'll definitely want to get in on that mailing list for shop news, updates, and exclusive discount codes. As for what's going to be in that first collection? Mum's the word for now because I want to keep things a surprise, but I will say that the shop's going to open with 18 handpicked crocks, cups, mugs, and dishes, including a couple from the brand new series I'm revealing in today's blog post.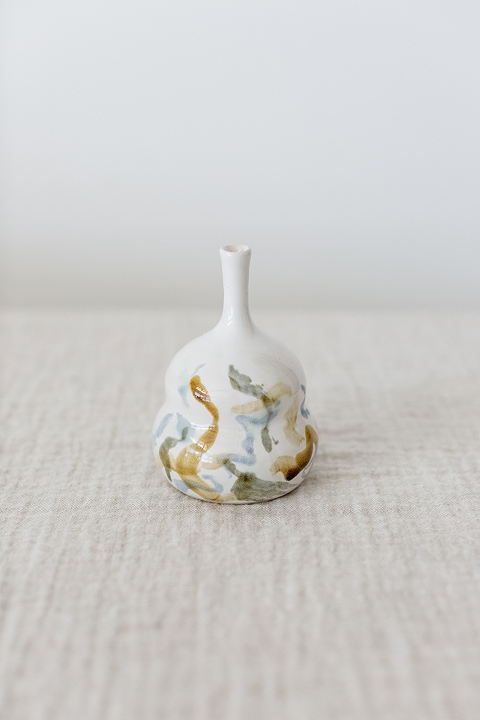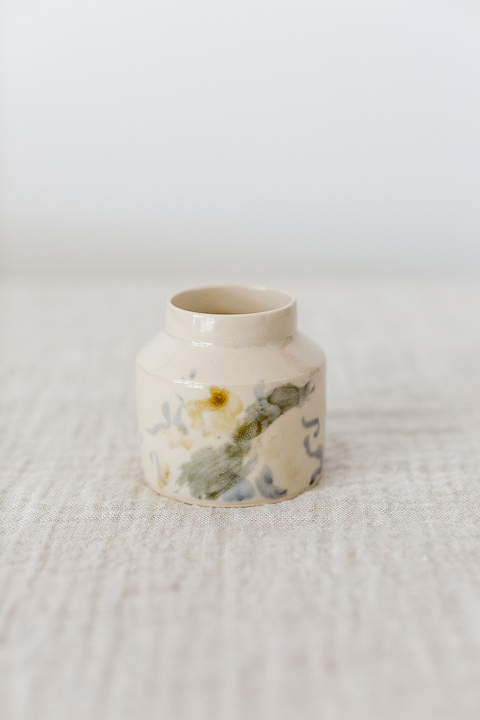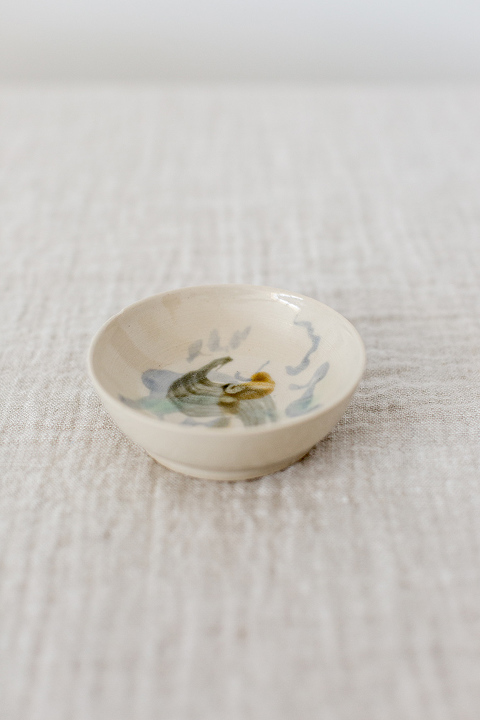 I know I say it about every single group, but this latest one really is my absolute favorite thus far. My vision for it (as I'm sure you can guess from the post title) was a set of ceramics that featured a watercolor-inspired finish across the outside of each item. I wanted it to feel organic, loose, free-flowing, and colorful, without looking too busy.
When I finished layering the different glazes onto the bottles and vases, I don't mind admitting that I had my doubts. It was a design I hadn't tested before, but I wanted to step out of the box and set this group apart from the first handful of glaze firings I had completed since the start of the year (see a sampling of past work here, here, and here in case you're curious what I tried before). But then, when we lifted the cover on the kiln post-firing, I was so excited to see what looked like watercolor paint on all of my pieces. It worked!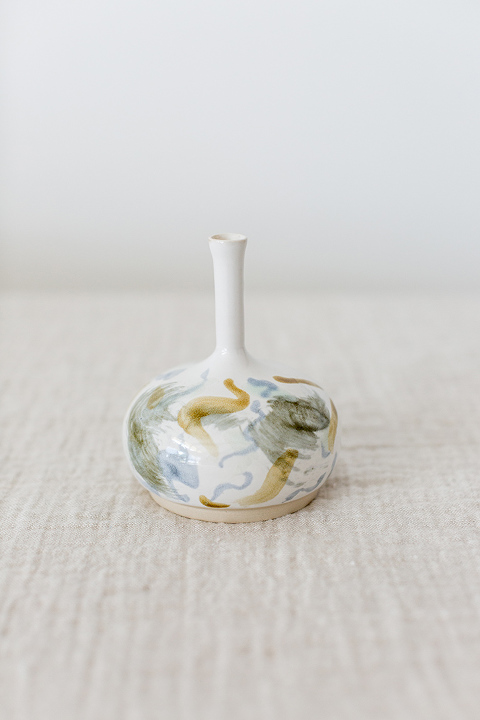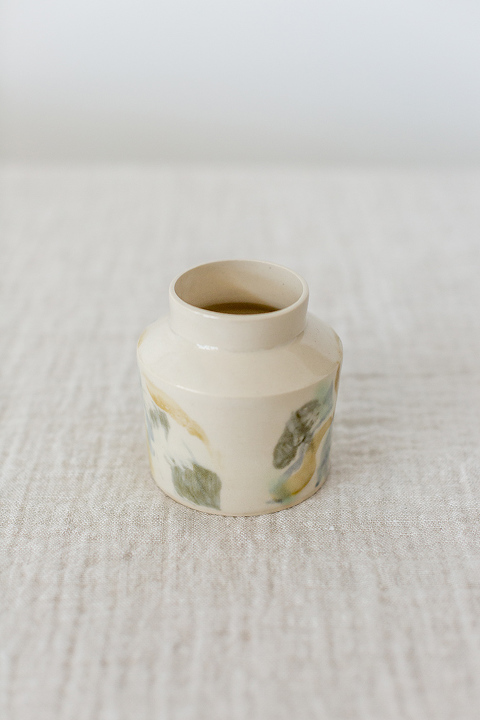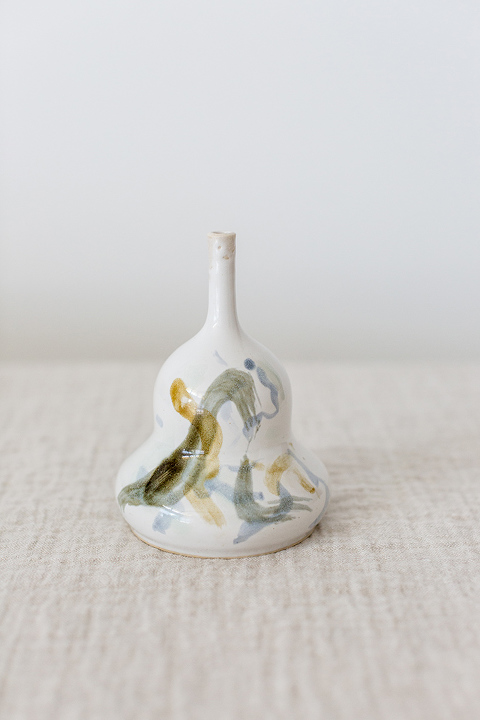 Each piece is different from the next, although they all feature the same color palette of light brown, soft gray/green, and hints of dark and light blue. Some were painted on top of white, while others were layered over a clear glaze so you could still see the plain clay surface underneath the "watercolors." Which do you prefer between the white and clear? I think I like the clear pieces best because they have a sort of earthy quality to them.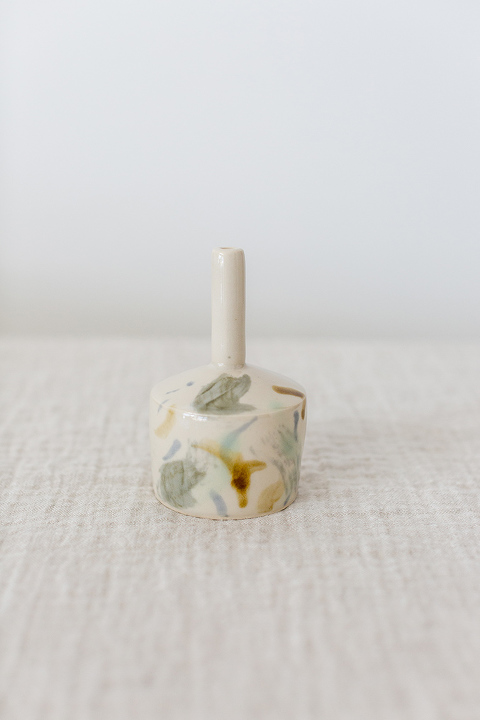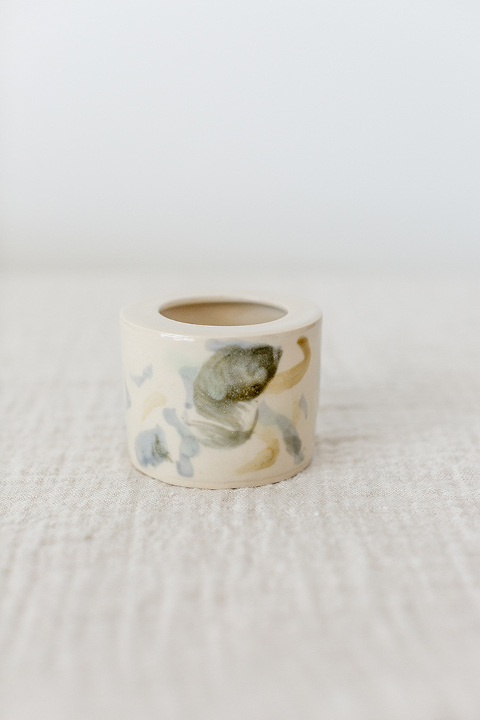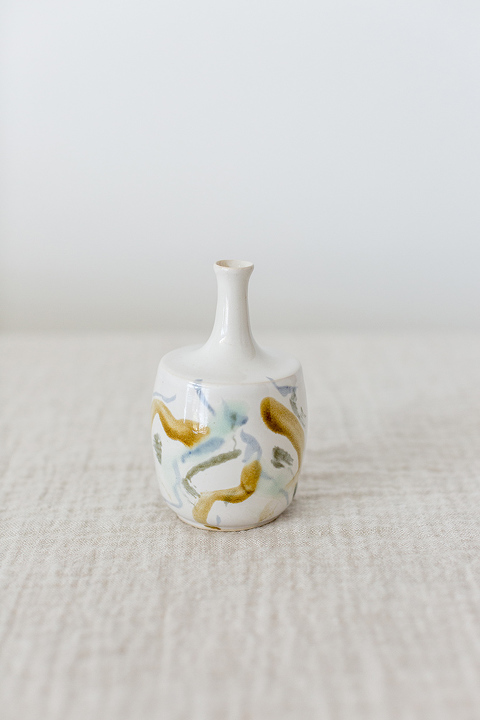 I'm actually in the middle of a pretty intensive glazing class at the studio right now, so I hope to be able to expand my color range options for this technique. Are you into this watery, colorful look? I'm not as much a fan of these all grouped together in one cluster because I feel like the details get lost, but when each piece is styled on its own, they make such an interesting statement. Let me know your thoughts below, and don't forget to mark your calendars for the DGD Pottery shop opening on October 9!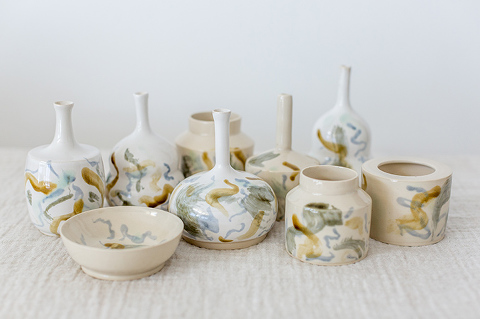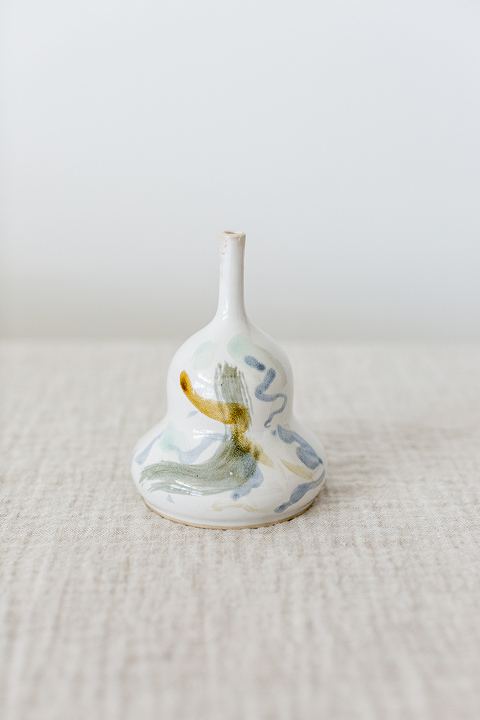 *Find out what prompted by somewhat random start in pottery earlier this year here!