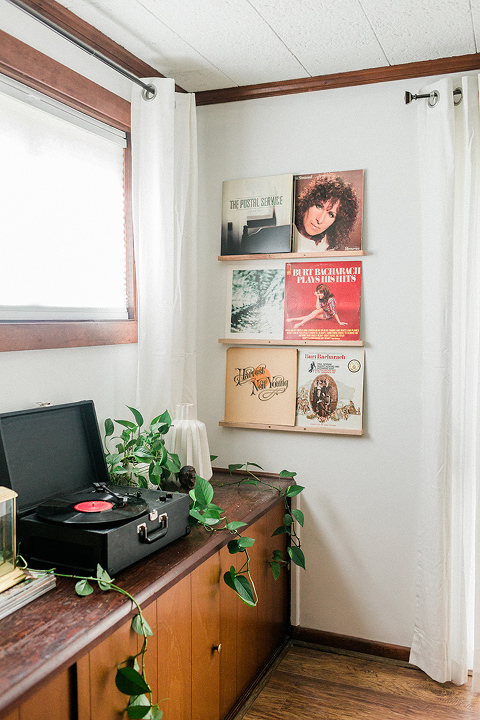 Ever since spotting this image of a DIY wall-mounted records display on Pinterest, I'd hoped to find a free afternoon to knock out my own version. If you couldn't tell from the appearance of today's post and post title, I finally made it happen, and I'm here to share the details for hanging one in your space. I did it all by myself one Sunday morning, so trust me when I say that this is definitely the type of project that you can cross off your list with minimal stress.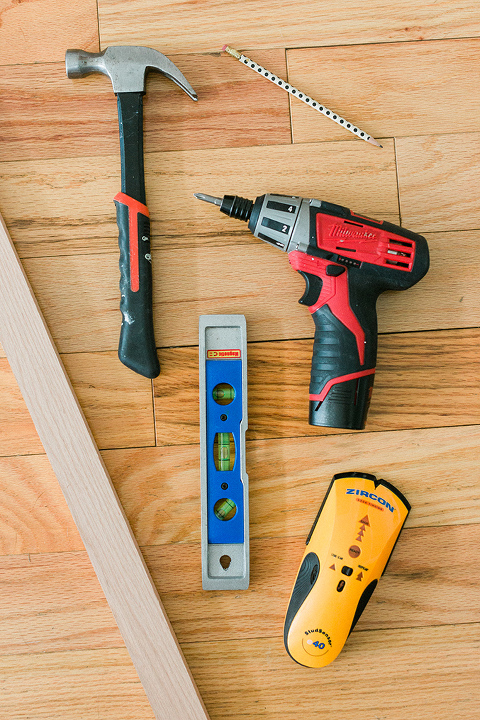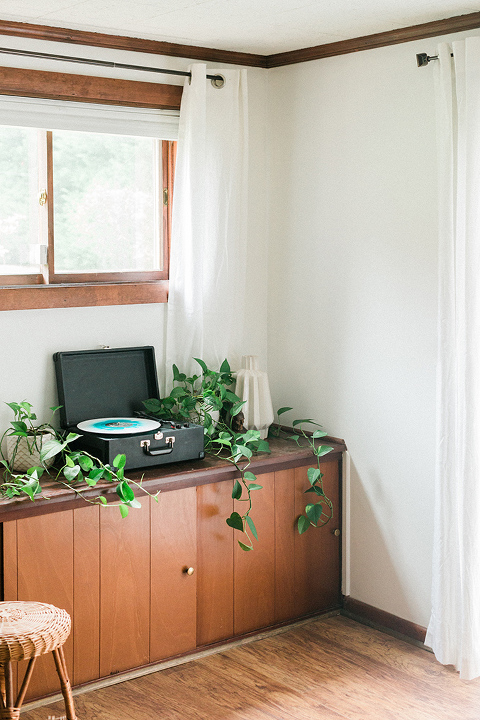 Step One
Start by choosing a blank wall for the shelves. We ended up purging a bunch of stuff from the built-in console in our family room, which left us with an open spot on the wall for my leaning records display. It was the perfect place for the shelves since we actually keep a record player right there on the cabinet.
I've noticed that we've been really bad about pressing 'Play' on the record player lately because we didn't have a good spot nearby to keep records before. The console below the machine is full of board games and other random things, so we don't have room in there for records. I was hopeful that the new wall-mounted display beside the player would encourage us to use it more frequently, and the good news is that, so far, it's working!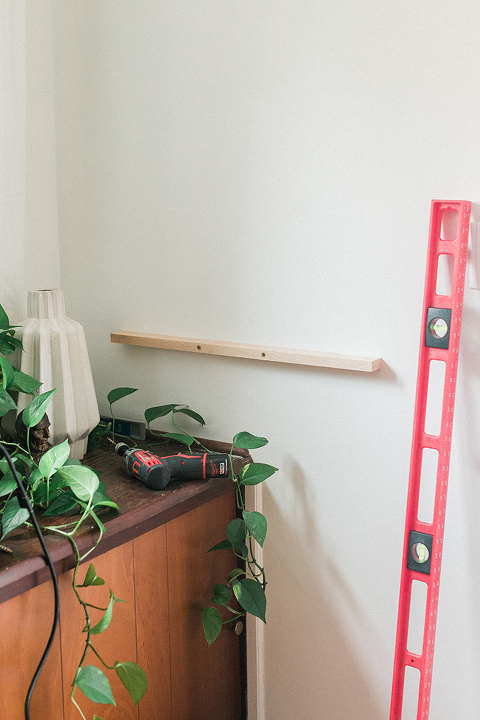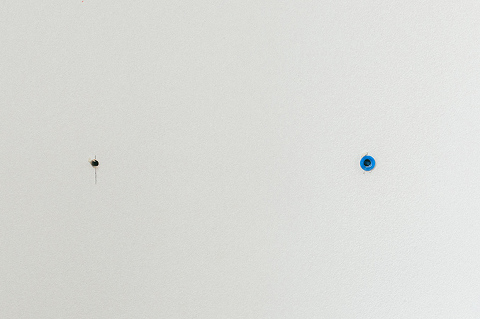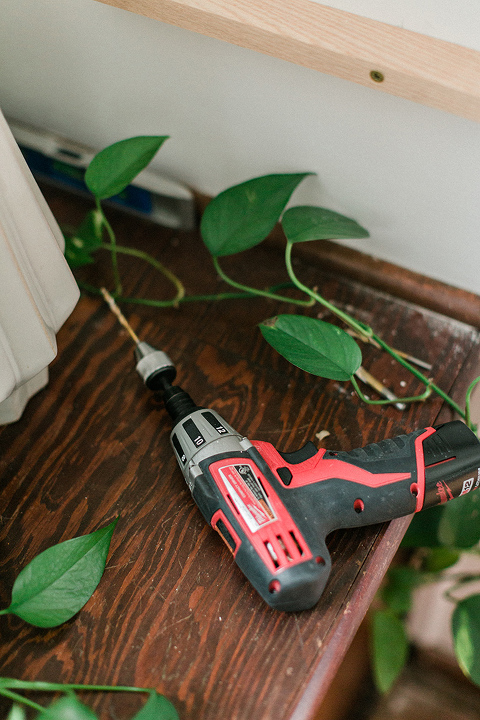 Step Two
But I'm getting ahead of myself, as usual. After choosing a place to hang the shelves and deciding how far apart they needed to be (I just eyeballed it by holding a record up against the drywall), I used our stud finder to find one stud to drill into. Since the records we planned to lean on the shelves are really light, there wasn't any reason to find more than one stud to drill into.
For our display, I predrilled two holes for each shelf: one directly into the stud I found, and the other through the drywall about six inches away where I installed a wall anchor. This combination is plenty for holding your shelves and records securely up on the wall. By the way, we used three .75in x 1.5in x 24in oak boards in case you want to add those to your hardware store shopping list. Oh, and even though I'm sure it goes without saying, use a level when making your marks to ensure straight shelves!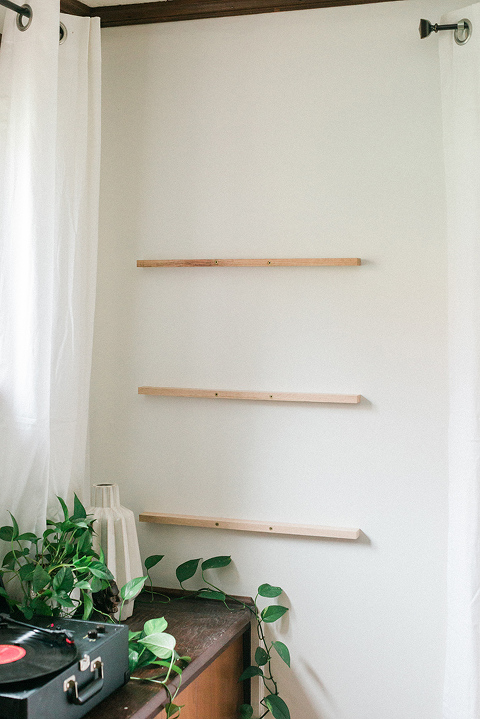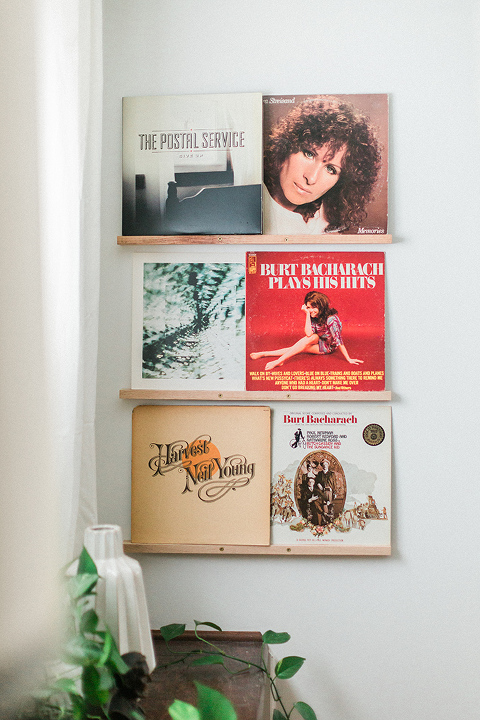 Step Three
With my holes predrilled and anchors in place, I took the measurements and transferred them to the faces of my oak board shelves, making tiny marks with a pencil. Next, I predrilled holes over the pencil marks, and used drywall screws to attach all three shelves to the wall. It took less that 30 minutes to install the trio of shelves on the wall, and less than 30 seconds to fill them with an armload of our favorite records.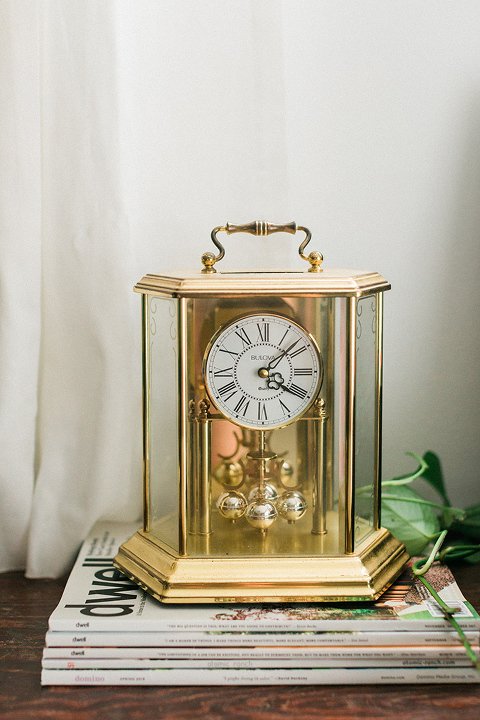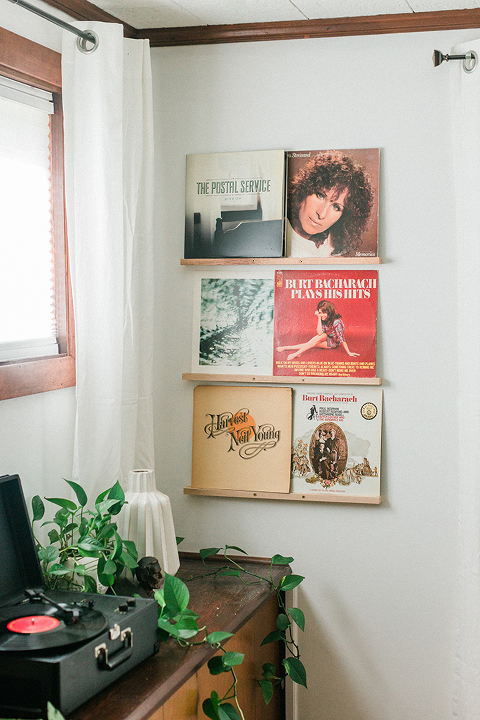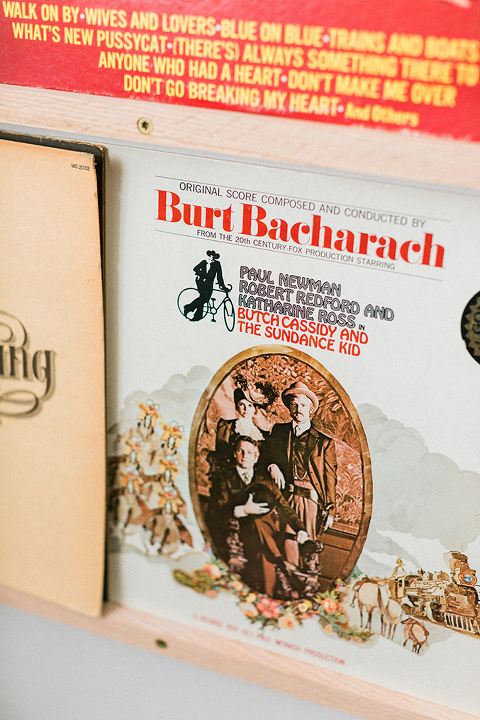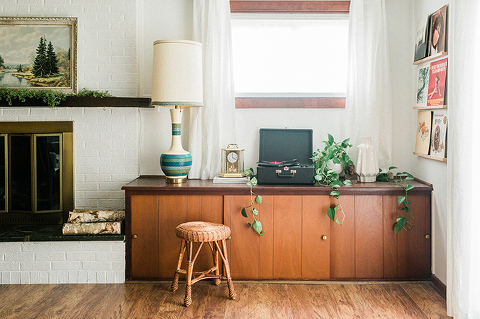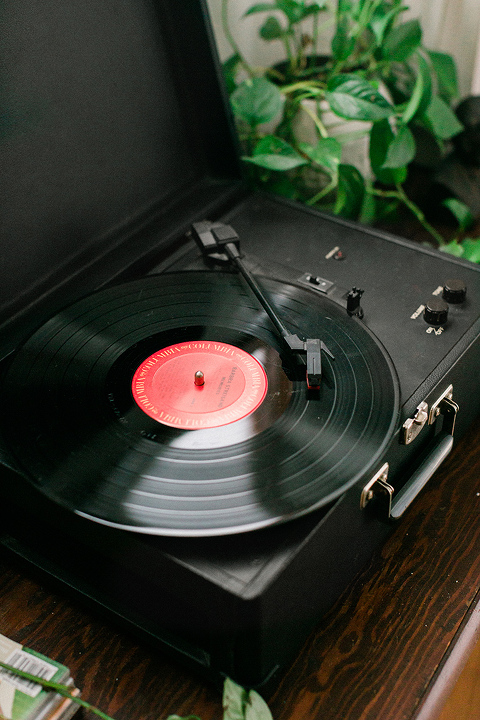 I'm sure we'll be changing these records out from time to time so that we make the most of our huge collection, but the cool thing is that it's such a quick process to remove and lean new ones right on the shelves. The oak boards I got are only 1.5 inches deep, but that's plenty of space for a regular-sized record. If you want to display thicker albums (like those that come with multiple vinyls and bonus posters/paperwork, for example), you might want to size up your boards.
The other thing I love about this project is that the album covers are properly shown off and act as wall art for the space as a whole. It's a fun pop of color when you walk into the room, and I love that we actually get to appreciate the retro graphic design on the covers. Before, they were just stacked in a bookshelf with only their spines showing so we lost out on being able to appreciate those unique cover designs and details.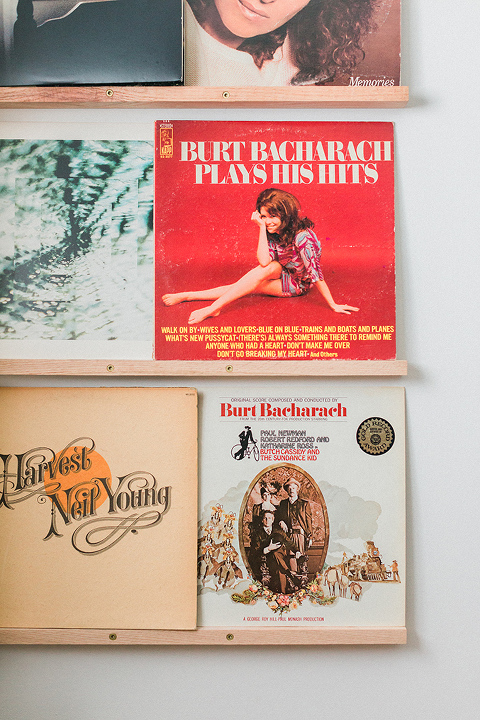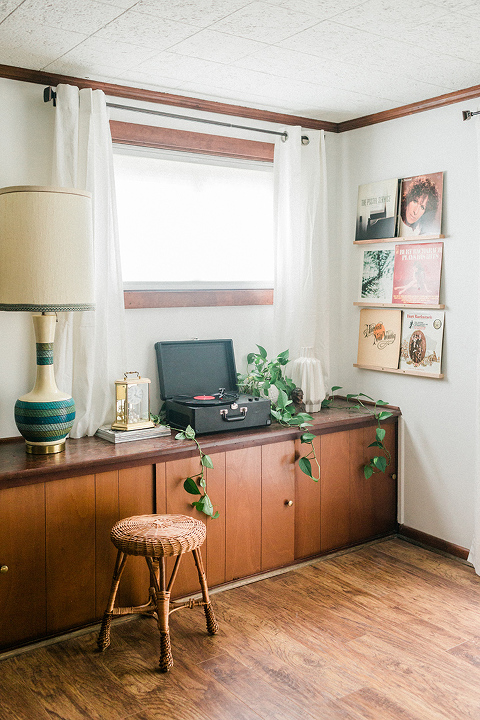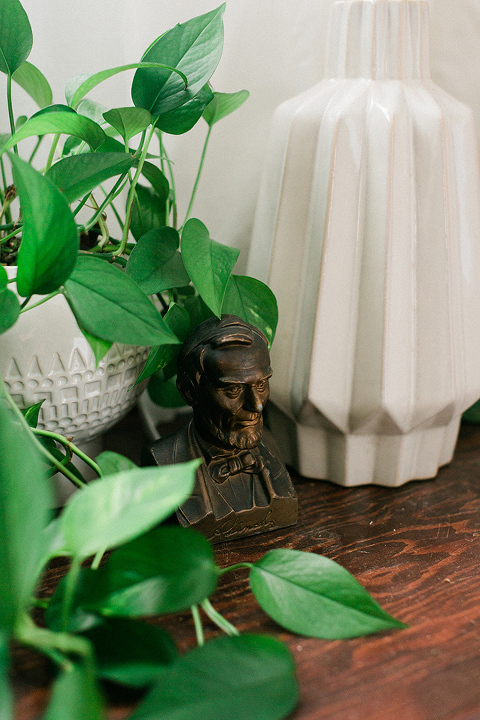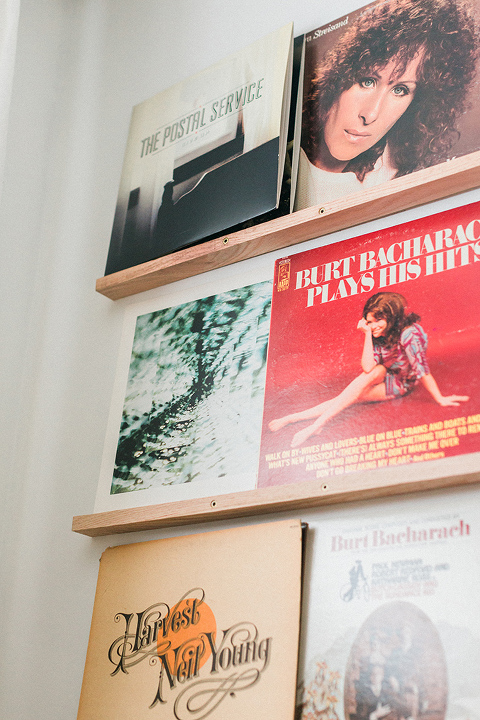 So, now I want to know: what's your all-time favorite album? I'm personally a sucker for movie soundtracks, like Garden State and Butch Cassidy and the Sundance Kid. Tell us down in the comments what you'd display on your own vinyl records shelf, or if there's something totally different that you'd use these for—maybe books or holiday cards? I can't wait to hear your creative ideas.