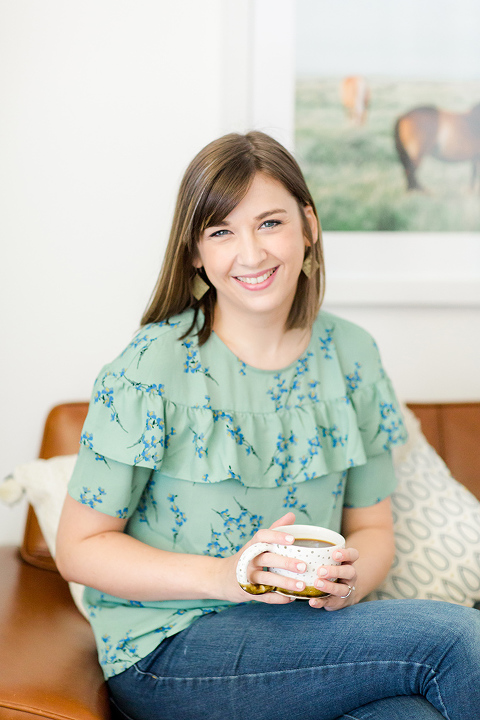 Welcome to 2019! Here's hoping that you enjoyed a wonderful holiday season, however you chose to celebrate it. Now that we're into a brand new year, it's time again for me to share a mini manifesto on my philosophy for the blog as we move into the next 365 days.
Last year, if you remember (click here if you don't!), I had announced that I wanted to abandon a more-is-more attitude in 2018 and, instead, focus on appreciating and maintaining the items we already used and loved. The point of that shift was, first, to cut down on my spending and shopping, and also to minimize the amount of freebies that somewhat inevitably come through our front door thanks to my job as a blogger/influencer.
I wanted to learn how to tell brands no more often because I know first-hand that it's no fun being subjected to what might feel like overly-sponsored blog content, plus I'm just one human being—I don't need a lot of stuff to survive! John and I already have so many beautiful things to love within our home, pieces we've hand-chosen and invested in, that I wanted to refocus on in 2018. I also thought that a more minimalist blog philosophy could turn into a fun challenge for all of us to try out in 2018 in order to save a bit of money and gain back storage spaces in our homes.
If you want to understand more of my perspective from January 2018, feel free to revisit last year's manifesto here, but I'm excited to say that I feel like I really made big strides in learning to say no to extra stuff. It meant that I took on fewer sponsored posts last year, and that you might not have seen quite as much rapid change in terms of décor and arrangements in blog posts, but I feel mentally and physically lighter now that we aren't hoarding an excess amount of items in our house.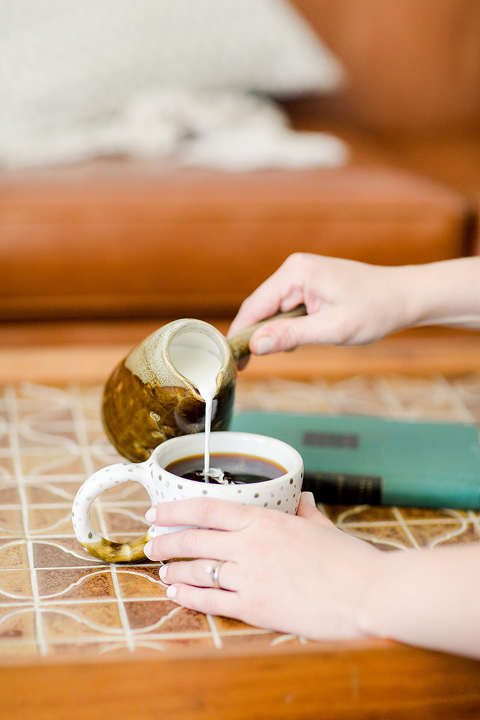 So, now it's time to turn our attention to 2019. To be completely honest, I can't exactly say that I have a clear picture of what's coming for the blog this new year. I certainly plan to continue living a more minimalist, less shopping-heavy lifestyle, but I'm also feeling the itch to learn how to really take full advantage of the furniture, accents, and even the clothing inside our house. How can I change things around at home using mostly items we already own? Can I "shop" our house to refresh spaces in a totally new way?
I've always been a little hesitant to change things around in our house just for the sake of a fresh-looking blog photo because this is a REAL house and we're just two NORMAL people living on modest incomes. But this blog is my livelihood, after all, and my ultimate goal with anything and everything I do in this space is to inspire you. I want to get really creative and think way outside the box with the things I show you in 2019, so John and I are considering some pretty major room rearrangements, lots of furniture swaps, and tons of free décor ideas that really do cost absolutely nothing to recreate.
The other thing I'd really like to focus on in 2019 (of course!) is my pottery. I hadn't even discovered pottery when I spoke to you on New Years Day last January, but now it's something that completely consumes my mind on a weekly basis. I want to come up with bigger ways of incorporating pottery-themed stories here on dreamgreendiy.com, and I want to get better about sharing the creative process, too. I think the main reason most of you visit the blog is to get DIY inspiration, and pottery certainly fits that bill, so I'd love to start documenting the process in a more relatable way to, hopefully, inspire you to try the craft out for yourselves.
I'm a huge proponent of education, and also feel so strongly that learning a new skill can change your life. That's really the entire basis for this website, so I hope to get even better about teaching you how to do everything from decorating on a next-to-nothing budget, to making your own art (like pottery!). Stay tuned for brand new features —both here on the blog and on social media—that make learning even easier, plus a new and improved website design that allows for better project search-ability and conversation.
My dream for DGD from the beginning has been to foster a digital space that promotes the idea of doing just about anything yourself, and I have a feeling that 2019 is going to be the year that you and I take that concept to an entirely new level. Cheers!
*Photography by Meredith Sledge; Don't forget to sign up for the Dream Green DIY newsletter! The next issue hits everyone's inboxes tomorrow, and will includes three of my personal New Year's Resolutions for 2019. Sign up here.