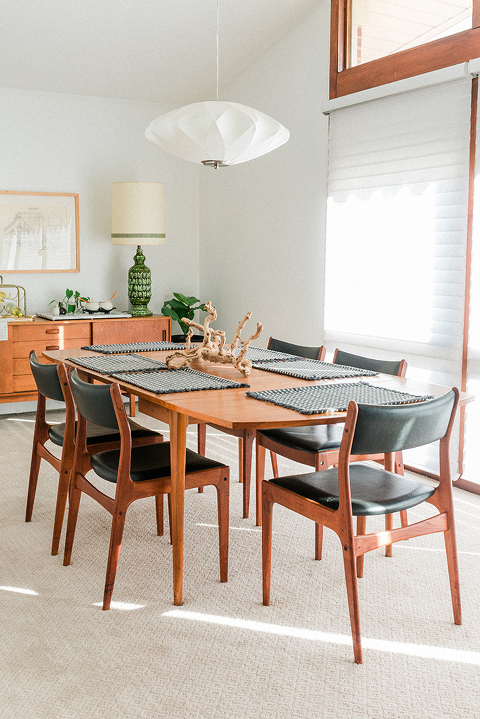 Practically since the first day I started this blog back in March of 2011, I've had a running series called "Thrift Store Scores." The concept behind it was to share vintage furniture, lighting, and other decorative goodies scored from (you guessed it) local thrift stores. That was all fine and good when we lived in Lynchburg, Virginia, where thrift stores were practically around every corner, but since we moved out of town to Waynesboro, it's a totally different story.
Instead of thrift stores, we're surrounded almost exclusively by antique stores, and of course there's a pretty big difference between "thrift" and "antique." So, lately I've been called out (rightly so!) by you guys for including things like a $500 mid-century cabinet in a series titled "Thrift Store Score."
All that to say that this calls for a title change! Welcome to the revamped "Secondhand Score" series. Hopefully the shift away from thrifty-specific terminology will help shed more clarity on our collection of secondhand antiques. First up with this evolved series name in mind? Our new-to-us set of retro dining room chairs.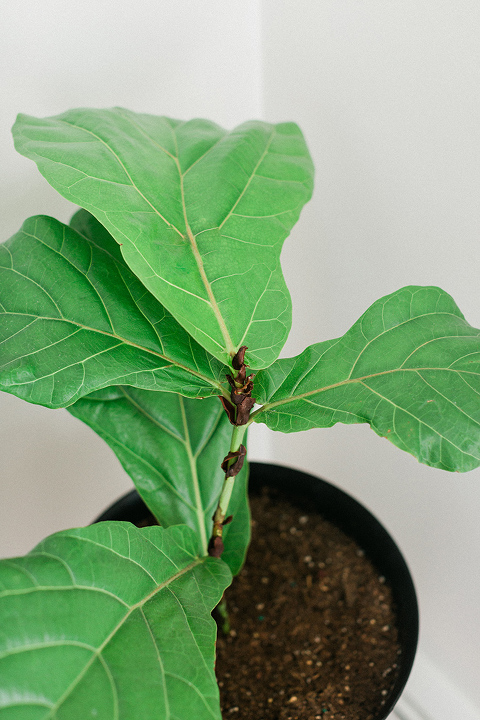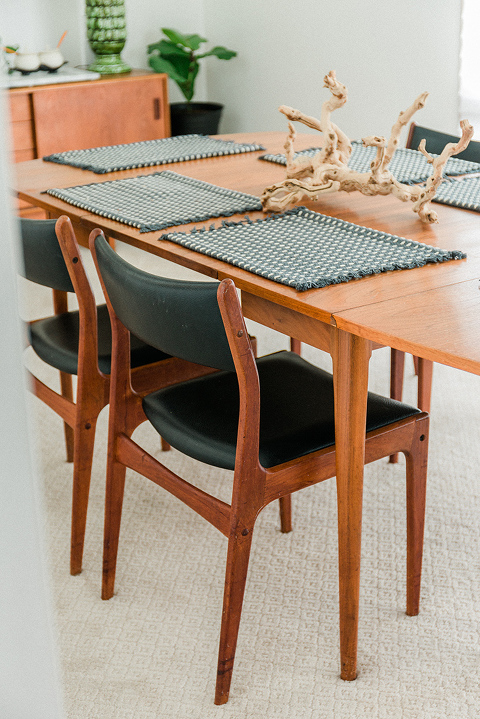 As you may remember from our home tour, we used to have a great set of dowel-leg dining chairs that looked an awful lot like the famous Eames molded plastic side chair. Since they were inexpensive knockoff versions, our chairs came in well within budget, and still gave me the mid-century vibes I was hoping for in our dining room.
The only rub was that I knew they weren't really mid-century, and that bothered me probably more than I should admit. So, I've unofficially been on the hunt for authentically mid-century (as opposed to reproduction) chairs for the past year.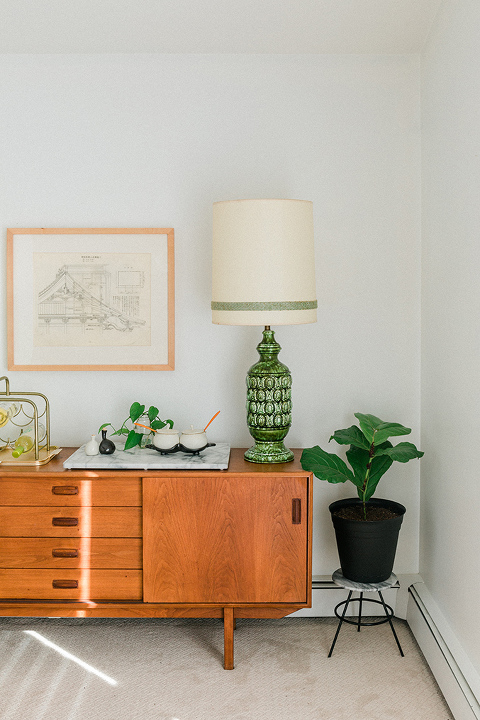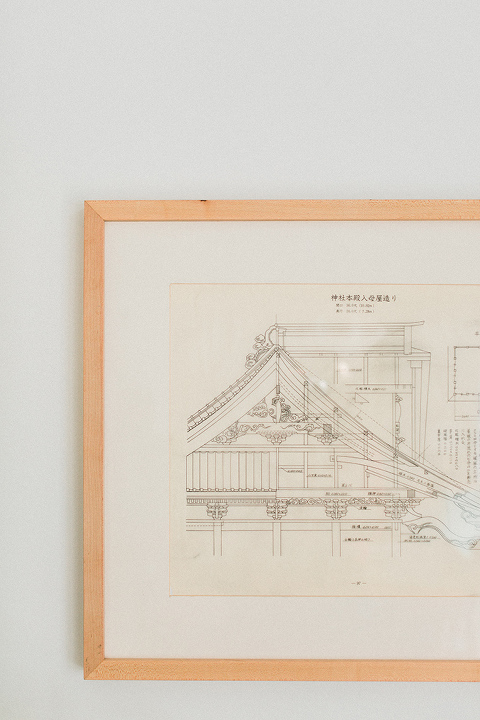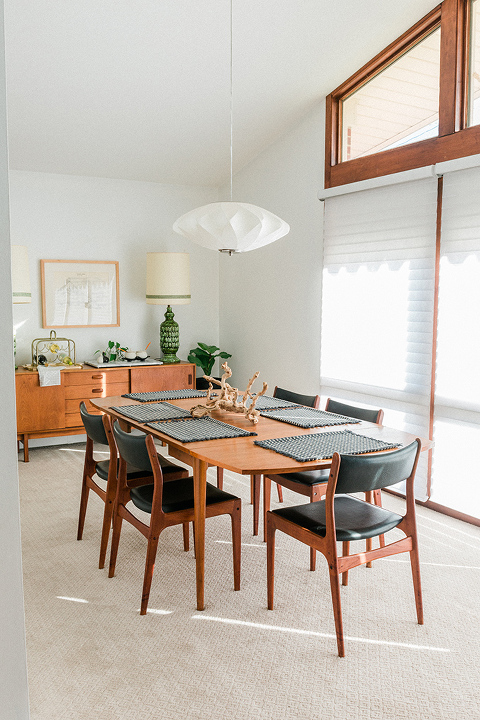 Late last December while I was working on a little dining room revamp at our house, I really got serious about finding antique wooden chairs to replace our cheapo plastic ones. I scoured Craigslist, kept an eye on the Facebook marketplace section that everyone raves about, I watched for new arrivals in my OfferUp app, and I also was a regular at all of our local antique stores.
It wasn't until a couple of days after Christmas that I finally found the perfect set of retro chairs. They came from Circa in nearby Charlottesville, Virginia, which (as you probably know) is a favorite spot of mine. The chairs are most definitely vintage, and I love the mix of their wooden frames with black leather upholstery. They're comfortable, easy to clean, and, best of all, were within budget at about $250 for the set of five.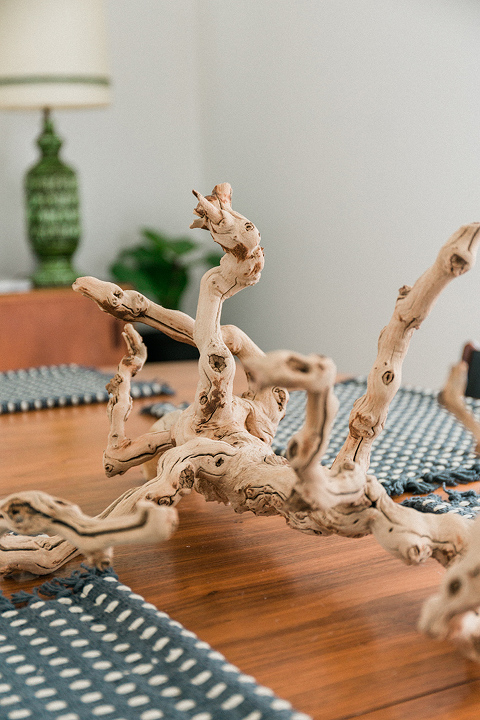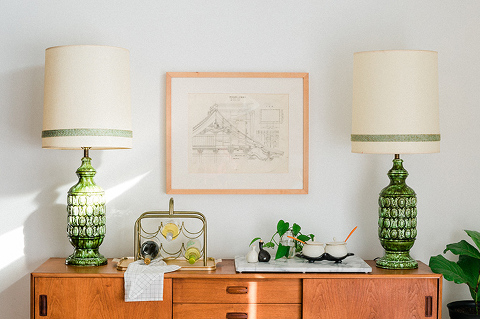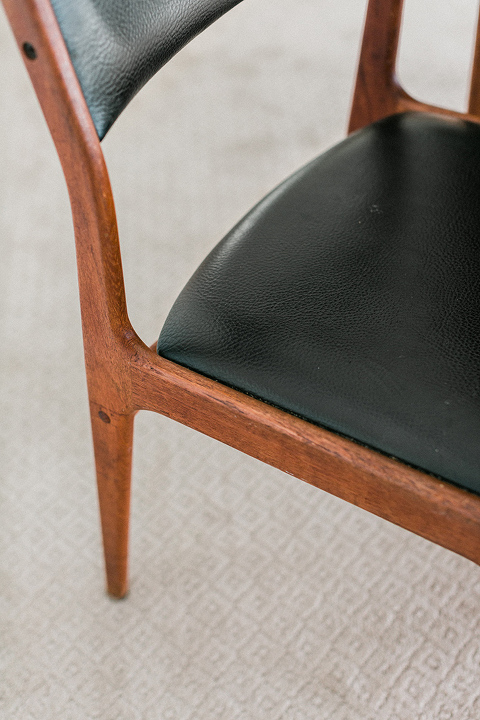 In case you're wondering if you heard me correctly, yes, the store only had five chairs in the set. It's definitely a bummer since we have room for six, but 99% of the time it's just John and me eating at the dining room table, so we already have more chairs than we need with the set of five. Plus, we're looking forward to keeping an eye out for that elusive sixth chair to round out the set. It's our new favorite game when we're out antiquing.
Before I finish up this story, I wanted to quickly mention the piece of art you may have spotted there between our new-to-us retro lamps (the ones I talked about a couple of weeks ago here). It's a vintage Japanese architectural drawing that I found in this Etsy shop last summer.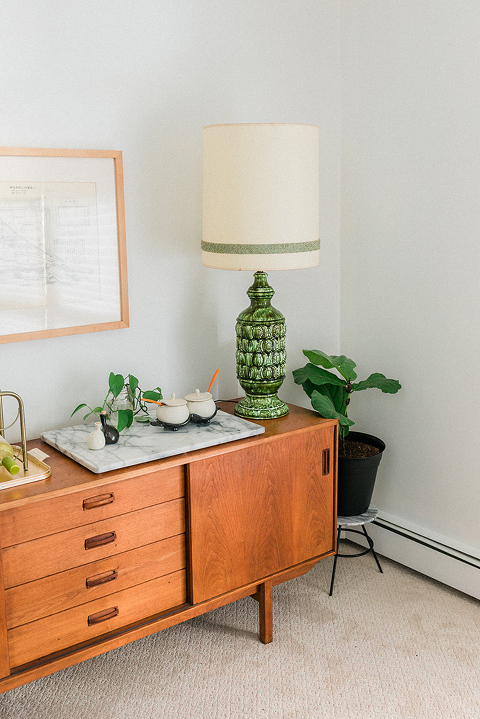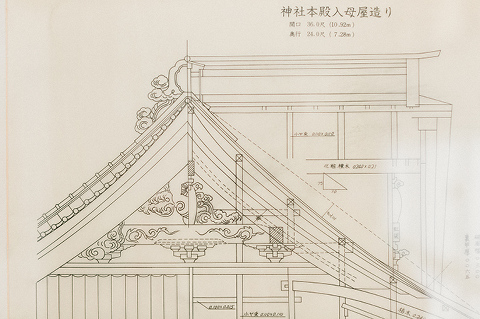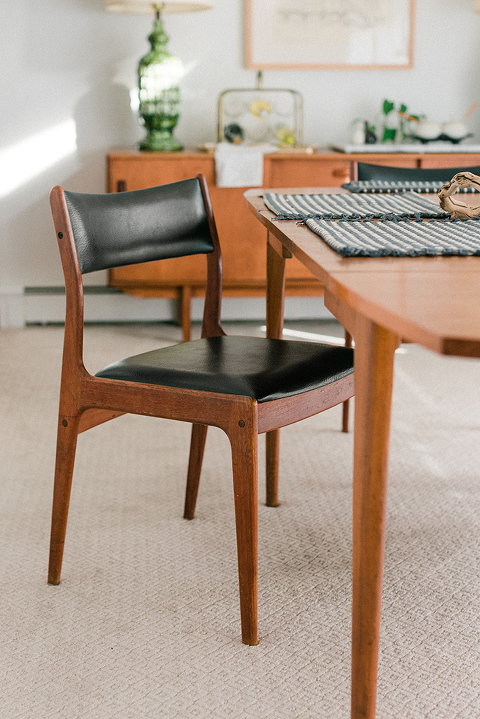 The print had actually been saved to my "Favorites" list for months and months, and the purchase of those sleek mid-century chairs finally inspired me to order the print to help play up the cool monochromatic vibes of our new dining room setup. That Etsy shop has tons of gorgeous vintage art pieces to choose from, so definitely check them out here if you have time.
Anyway, that's it for today's "Secondhand Score" story! What do you think of the new chairs? Would you have passed on the set since it's missing that sixth chair? Or do you think you would have, like us, fallen so hard for them that it didn't even matter? Do tell in the comments below.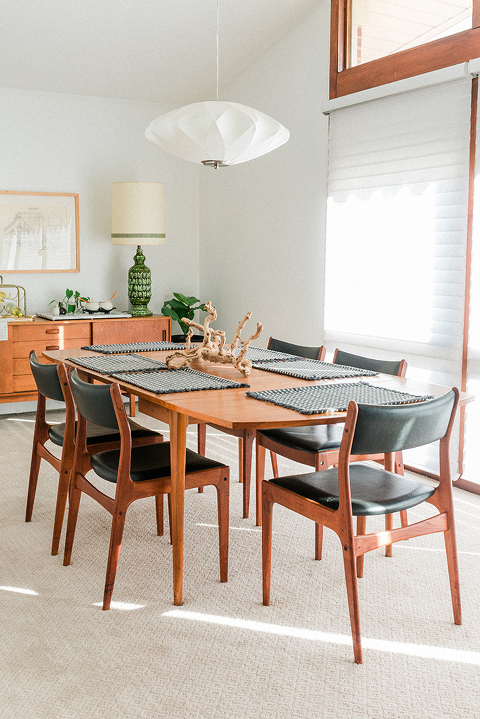 *I earn a small percentage from purchases made using the affiliate links above. Affiliate links are not sponsored. Rest assured that I never recommend products we wouldn't use or don't already love ourselves.