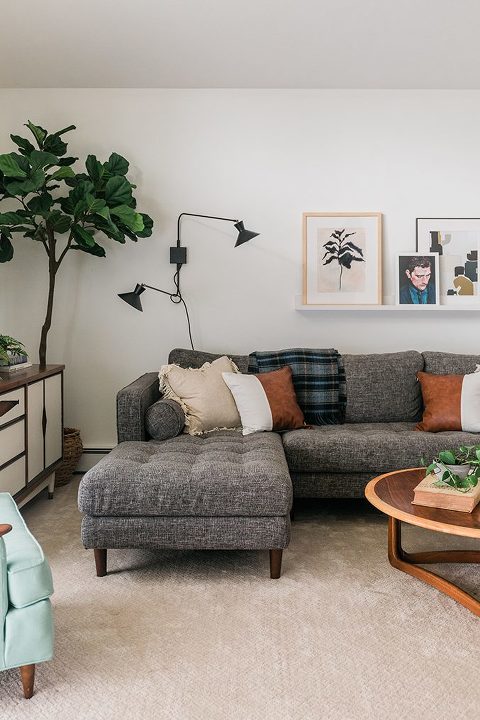 *This post was made possible by Article
You've seen the full reveal of our made-over living room, and today I'm back with a real-life review of our new Sven Sectional sofa from Article! Investing in a brand new couch isn't really something that we, as homeowners, will have the opportunity to do more than a handful of times, so I think we all go into it with some level of trepidation. Buying something over the Internet sight unseen can be even scarier, which is why I think it's soooooo important that those of us who have done it should leave honest reviews online.
When's the last time you relied heavily on someone else's review to help confirm your decision to purchase something? It helped a ton to be able to get that real-life perspective, right?! I know I've been in that position so often this past year. But, when I think back on the multitude of purchases I've made online lately, I've come to realize that I haven't paid things forward with an honest review of my own. Well, all this to say that (a) I encourage you to go leave 3-4 reviews on things you've bought online in 2019, and (b) I'm so excited to spend an entire blog post today sharing my thoughts on our new Article sofa so you can purchase with confidence this summer.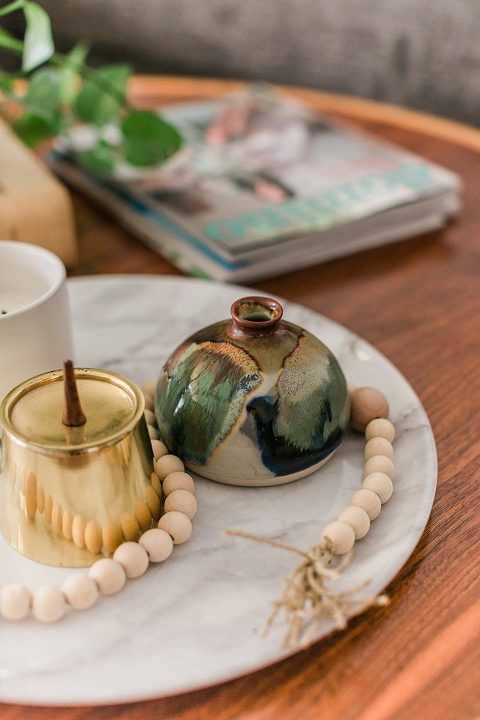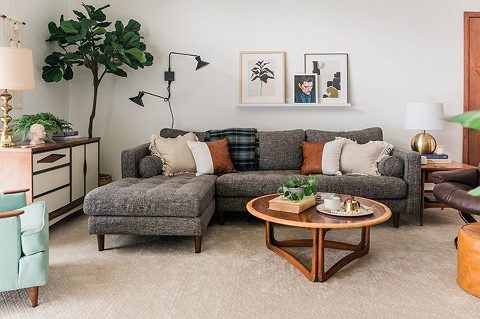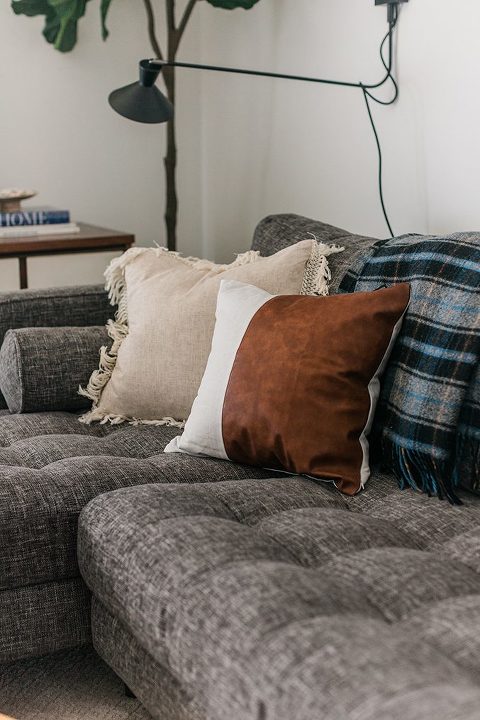 Delivery
I'm going to break things down into three main sections to, hopefully, cover all of your questions. That said, don't hesitate to leave a comment with specific questions below. First up is delivery. Article has several delivery options, but we went for the in-home set-up upgrade, and I'm so glad we did. It was entirely hands-off, and the two men who came to put the sectional together for us were in and out in less than 30 minutes. They also took all the trash with them, which was such a load off—literally.
We let them in, did some tidying up around the kitchen while the guys worked to put the sofa together in the place we had cleared out for them, and then they were out the door. So worth the extra expense to have this taken care of, especially since putting furniture together is one of the few things that has the potential to make John and I argue.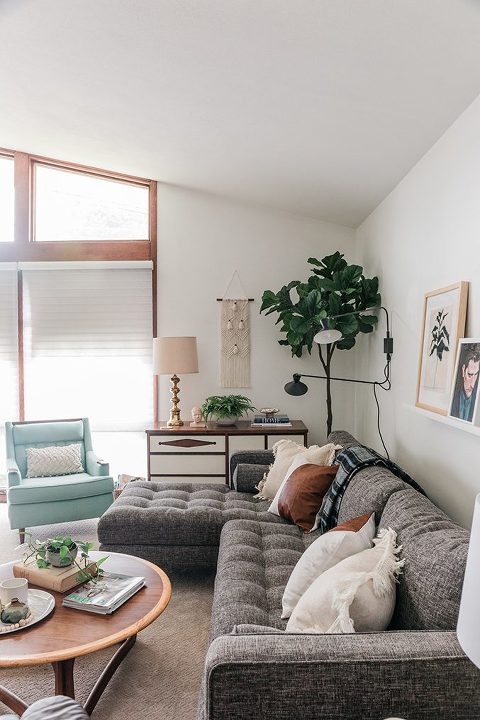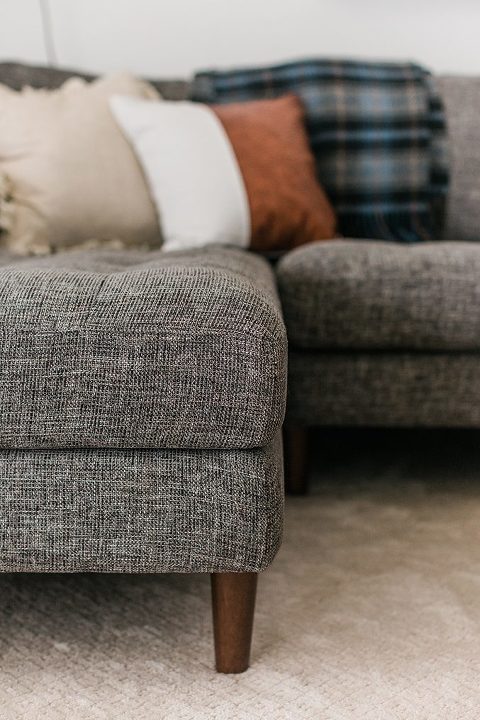 Comfort
I tend to personally prefer seating to be a little on the softer side. This is really the biggest point of contention for me whenever I buy things offline since I'm not able to test out the comfort factor before signing on the dotted line. Happily, this couch is the perfect combination of firmness and softness. It's the type of sectional that you can flop down onto, and you won't have to worry about slamming your elbow into a hard spot.
The tufted seating also allows you so much room to sink into, and the overstuffed back pillows are great for long movie viewings. So comfortable, in fact, that I'm constantly catching our cats nesting on top of the cushions. The sectional is pretty much everyone's favorite spot in the house.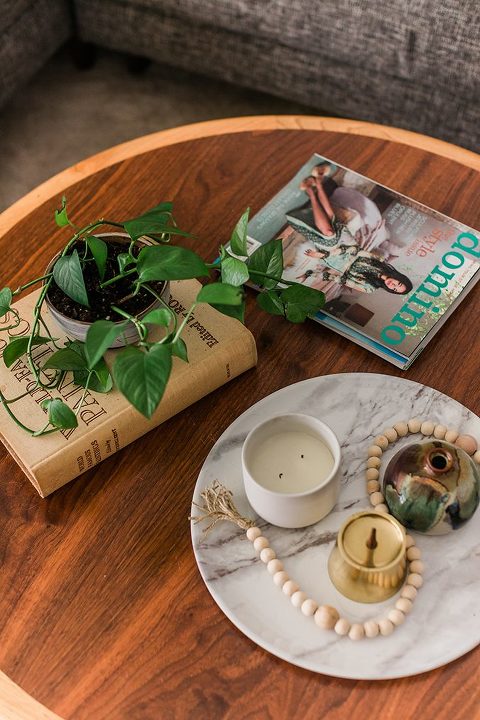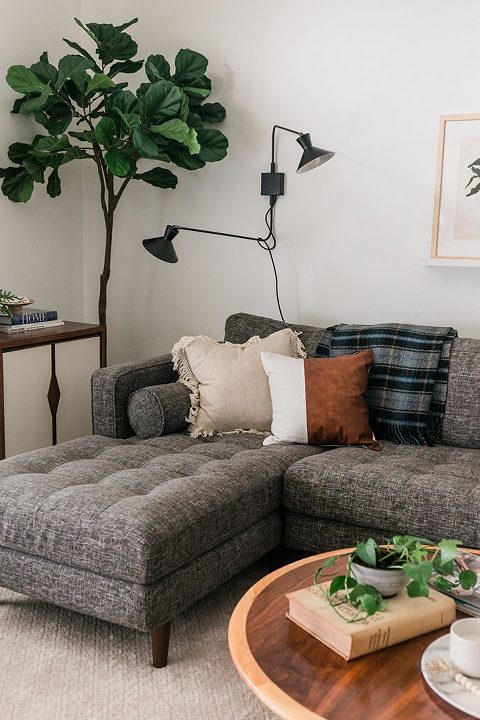 Style
What can I say…This is one stylish couch! There's a reason it's one of Article's most popular sofa styles. The clean lines and tufted silhouette are the perfect fit for our mid-century home, and I am absolutely in love with the color.
Truth be told, I was sort of gunning for the Birch Ivory version of the sectional, but John was adamant about his love for the dark gray fabric option (the one we ultimately went with). I'm so glad he pushed for the darker version, because the fabric is absolutely beautiful. The richer tone makes the sectional pop against our white walls, and, like I mentioned in the room reveal earlier this week, it's so neat to be able to appreciate all the different colored threads running throughout when you get up close (think: silver, charcoal, white, chocolate brown, etc.). It's worth mentioning that Article also has other types of gray sectionals if you're on the hunt for the perfect shade of gray, though.
The sleek tapered wooden legs are another style feature that I can't get enough of. And did you notice that the chaise sort of wraps around the lefthand arm of the couch? This is a great feature for people who sprawl out, like I do. That extra four or five inches of cushion makes this couch feel extra spacious. I feel like these types of stylish, comfortable sofas easily go for well over two or three grand, which makes this $1,899 couch seem like a steal.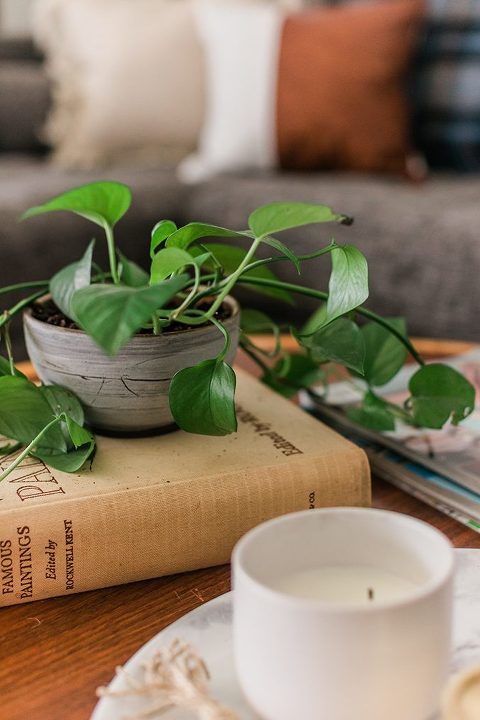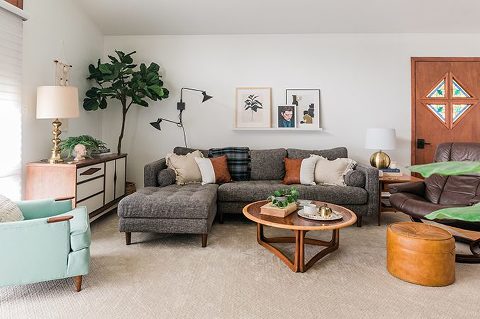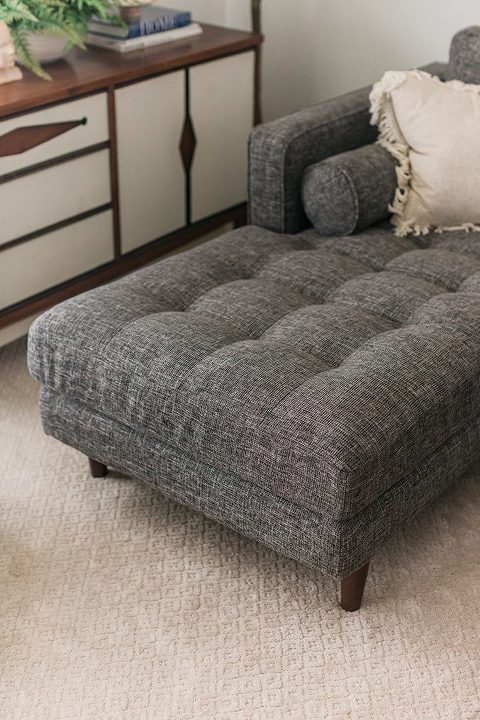 When it comes to reviews, I'm adamant about being able to talk about the good and the bad, but there's truthfully nothing "bad" to say about this couch. It's comfortable, so photogenic, and feels like the perfect finishing touch for our lounge-like living room. If you have any questions about the Sven Sectional, by all means, leave them in the comments. And now I'm sending you off into the interwebs to go write up that review you've been meaning to leave somewhere!
Psssst…Carrie here, coming to you from the future with my one-year-in review now that we've passed the milestone! Click here to read my updated review.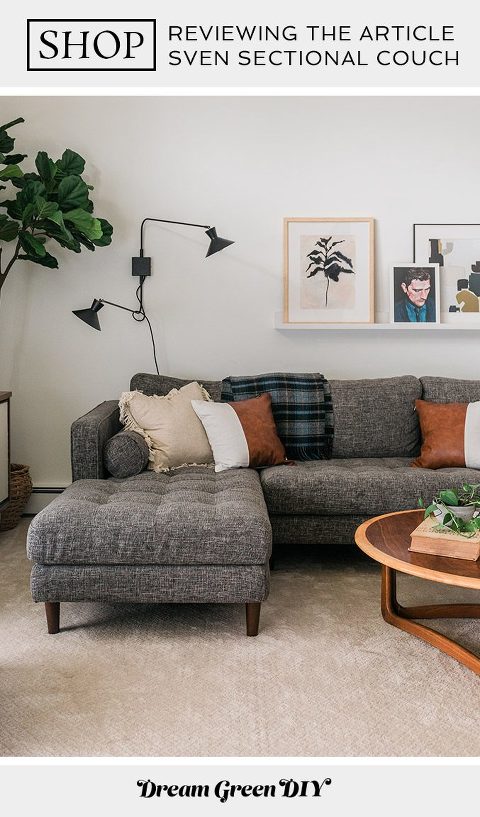 *This story was an in-kind partnership with Article. We were given product to style and experience first-hand. All thoughts and opinions are our own. Thank you for supporting the brands that support Dream Green DIY!