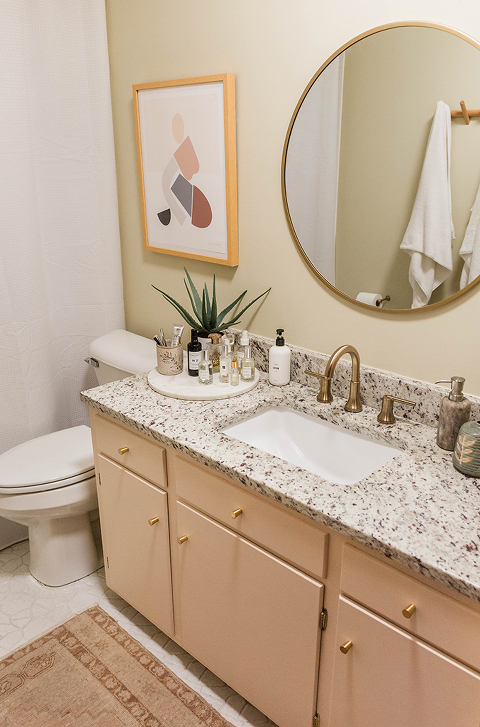 One thing I've always appreciated about our home is all of the natural wood we have throughout. There are stained wood baseboards, unpainted doors, wood paneling, and our kitchen cabinetry remains its original stained wood finish, too. I think it adds so much character to our home, and sets it apart from all of the traditional white-painted homes you see out there (although, I truly love that look, too!). This wood-heavy design just feels right for our 1960s ranch.
That said, there are certain wood finishes here that have seen better days. Namely, the vanity in our upstairs bathroom. You might have watched me paint the dated wood vanity in our bathroom downstairs last year, and that decision is one I can't imagine I'll ever regret making. The fresh coat of paint helped make that space feel bigger, brighter, and definitely more modern, so I decided to do the same treatment on our upstairs bathroom vanity this year.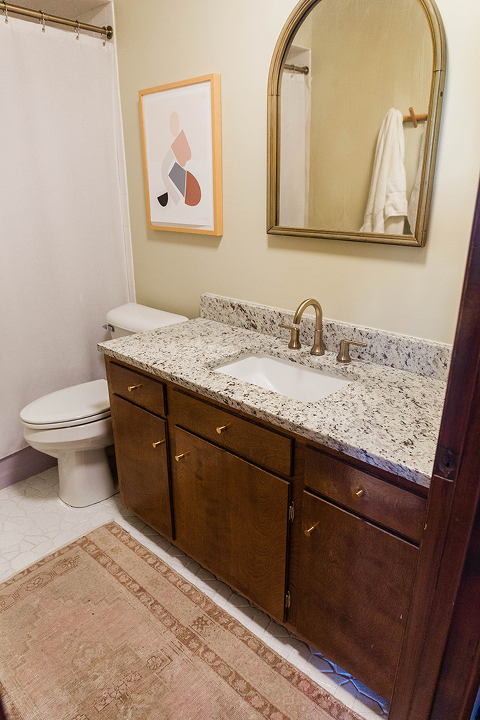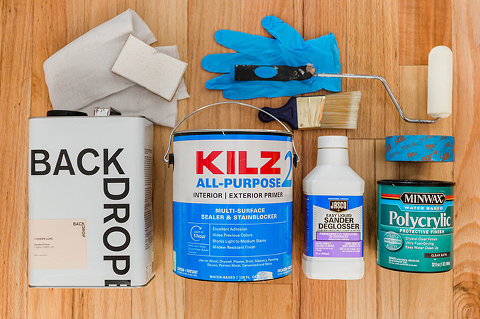 The wood (as you can probably tell in the "before" photos in today's post) had started to wear down, and I don't really feel comfortable enough with my wood refinishing skills to try bringing the original stained look back to life. We have so many other beautiful wood grains throughout our house, that I was willing to go the opposite direction here and use paint. Again, I don't regret it one bit. I love it!
Hop to Hunker this way for the full breakdown of how I painted the vanity, and pay close attention to the liquid sanding step. Since it's wintertime, and I dreaded the idea of dragging the drawers and doors outside to hand-sand down, I tried liquid deglosser indoors this time around. It made the prep process so much faster and cleaner, and I was able to do it all with less sanding mess. As in, practically none at all! See the step-by-step scoop here.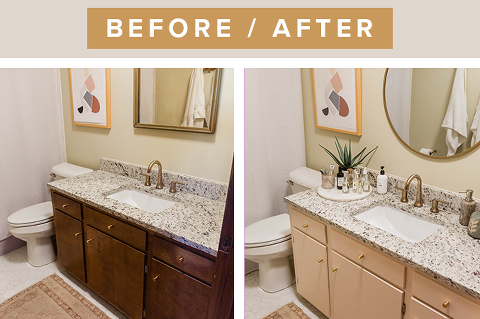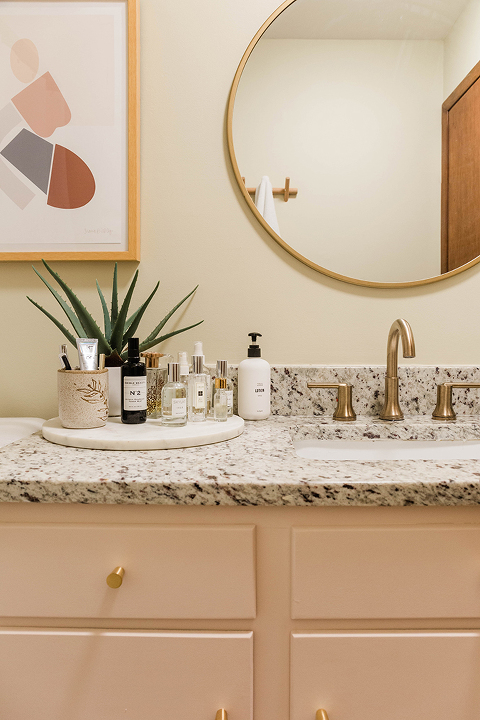 So, what do you think? Would you have painted your retro wood vanity, too, or would you have stayed true to the wood finish? There is no wrong answer, so do tell in the comments. I personally love how the new dusty pink paint color feels authentically mid-century. I think it's the perfect homage to the era of our home, and it makes me smile each and everyday.