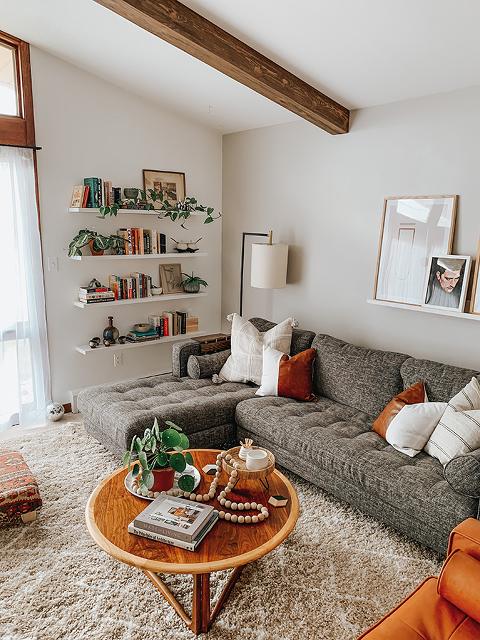 Since 2020 felt like such a wash in terms of goals reached and things accomplished, I was determined to set smaller, more achievable resolutions for 2021. If I had to choose just one from my list, I think it would be reading. I spent far too much time sitting in silence in our house last year, dwelling on the pandemic and my fear of the unknown. I didn't listen to music. I didn't reach out to anyone. I didn't even read—like, not at all.
New Year's Day last month felt like my chance to change all of that, and I've made pretty good on that promise. I've already finished two books and I'm about to finish up a third. Again, that's more than I read all of last year, and I truly feel like our new set of DIY stacked floating shelves are to thank for all of that in a way.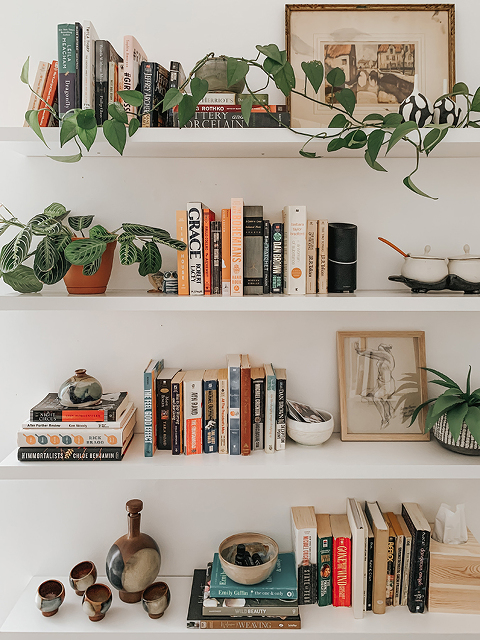 You might remember the custom white floating shelf we already have in the living room. That has been such an awesome place to stash my favorite books, plants, and ceramics, but I'll admit that the ultra high height of the shelf makes it hard to reach for things on a whim. I wanted to carry the same idea through to the other side of the living room, but at a height that felt more amenable to "grab and go" types of moments.
My true vision to start was a custom built-in cabinet with shelving above, but (1) we're trying not to have contractors inside the house unless it's an emergency, and (2) our current budget doesn't really allow for floor-to-ceiling, totally custom cabinetry and shelving. Instead, I did some research online, hunting for materials that would give me the look and function I was going for, but at a reasonable price point.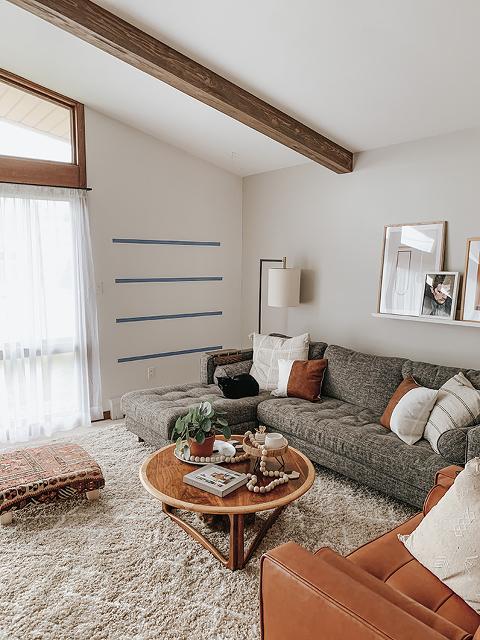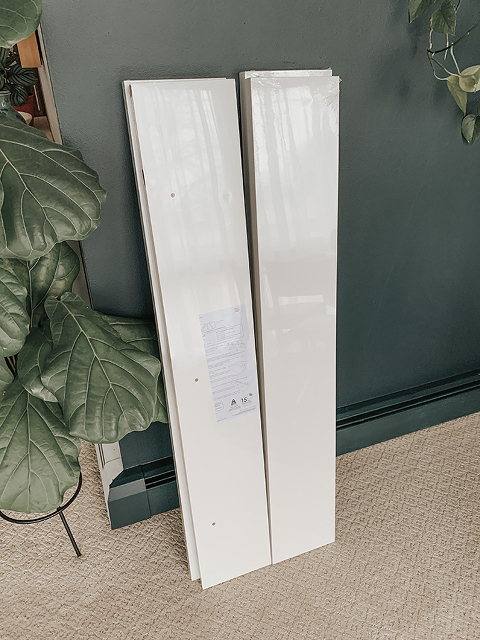 I ultimately stumbled upon these $25 floating shelves from Target. The price tag seemed far too good to be true, but I still went ahead and translated their measurements onto the wall using painter's tape just so I could envision the look. They ended up being the perfect size, so I hurriedly placed my order for four shelves before they disappeared from the Internet (wherever all the other too-good-to-be-true deals end up).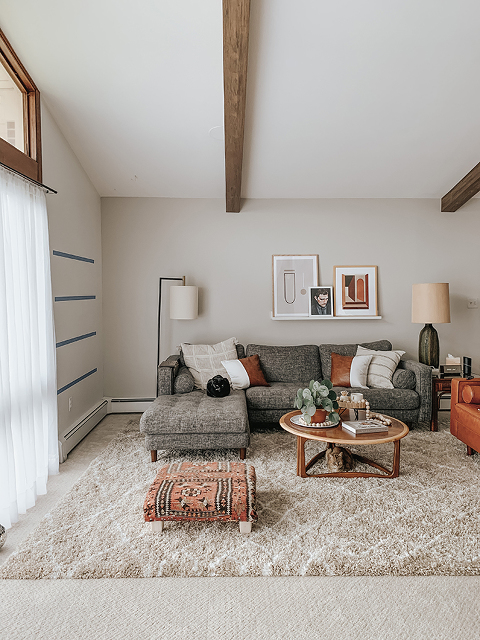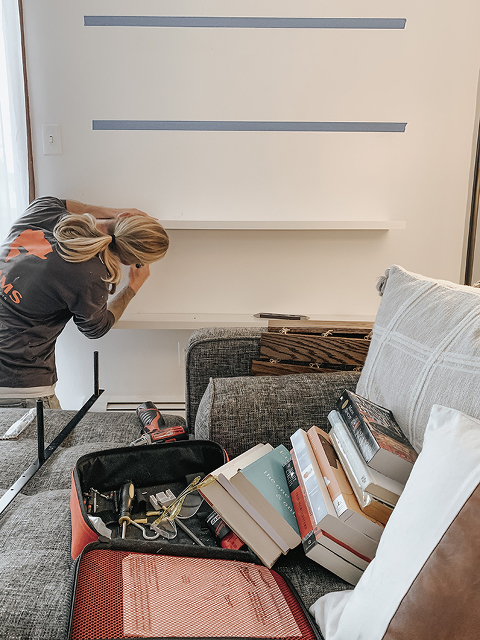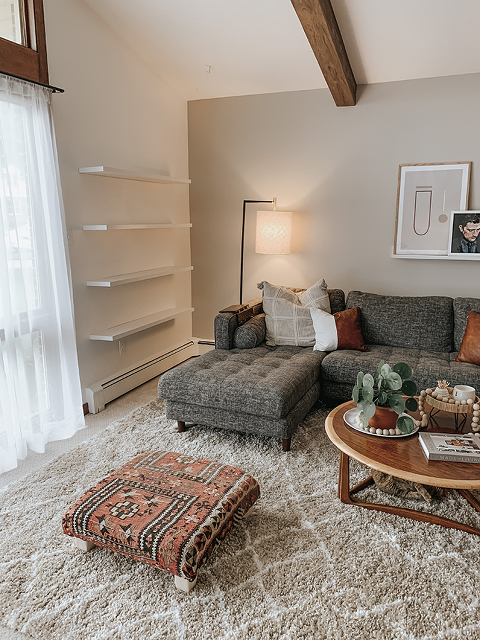 Our good luck seemed to continue, because it took us only about an hour to install all four shelves. Within minutes I had gathered a whole bunch of items to style the shelves with, and I had them completely finished and ready for their close-up with my camera shortly after that.
I will say the weight capacity is a little low, so you can't fill these up to the tippy top of the brim. I had wanted to load them end-to-end with books, but that would have been too much weight for the shelves. What you see pictured here in this post is perfectly reasonable for the shelves, though. They still hold quite a lot. I just filled in the areas between stacks and rows of books with lightweight ceramics and potted plants.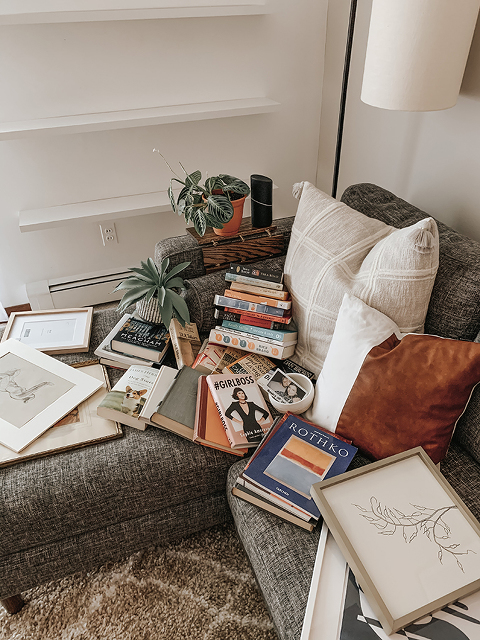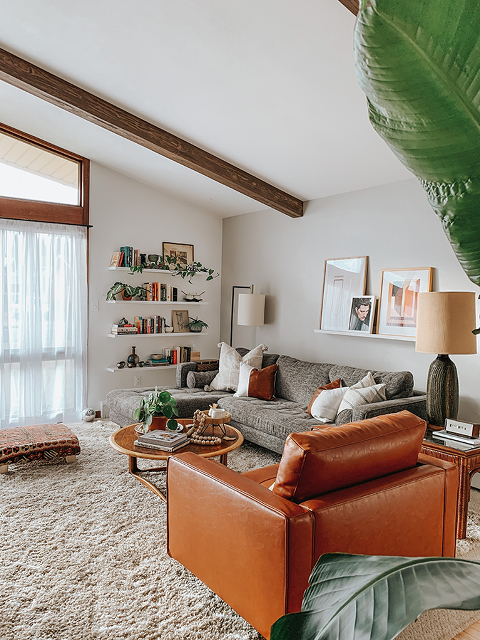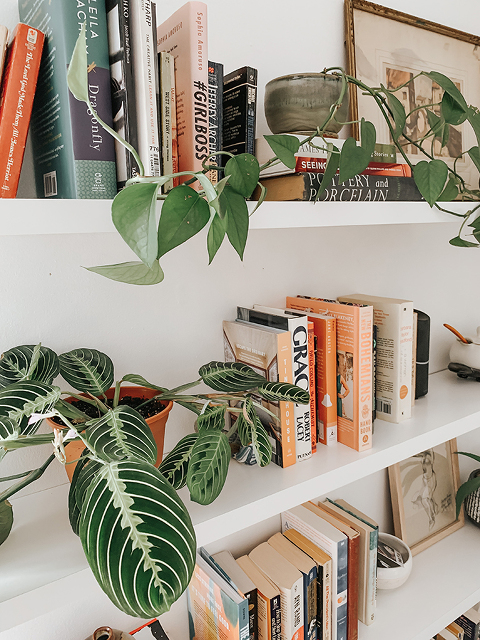 I actually stole most of the books off the high floating shelf on the other side of the room, so I've started adding new novels and other types of books to my collection to fill it back in. I've got a few on the new shelves that I've read a hundred times, and others that are recent additions. I'm really more drawn to new books these days (they're the only thing that can distract me from the news lately), and, thankfully, I've got plenty to occupy my mind through 2021 and beyond.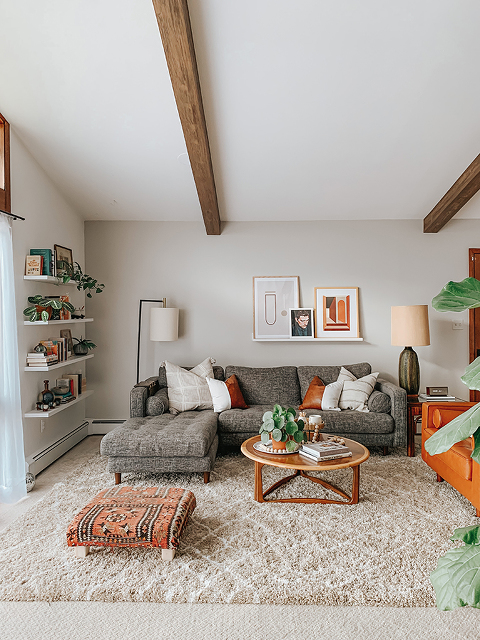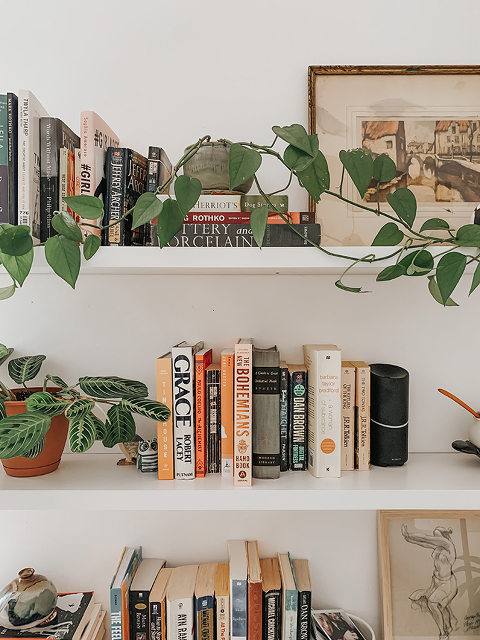 I know this blog is all about home décor and DIY projects, but I'm curious to know if you'd like to read any of my book reviews. As I said, it's something that I'm really planning to lean into this year, and I thought I'd check in and see if you will be doing the same. I'm happy to pass along my recommendations, so just let me know if that's of interest. For right now, I'll leave you with three words since I can't seem to put it down: The Night Circus.
Oh! And go buy these shelves ASAP if you liked this project—I have a feeling they won't be available for long.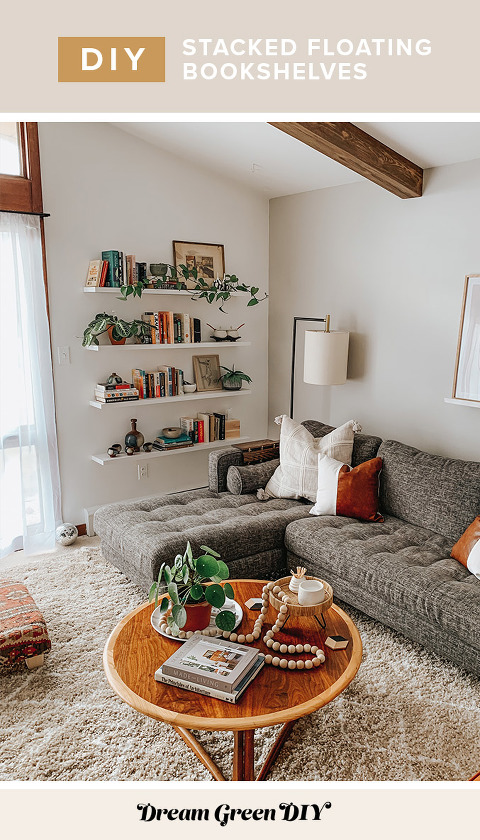 *I earn a small percentage from purchases made using the affiliate links above. Affiliate links are not sponsored. Rest assured that I never recommend products we wouldn't use or don't already love ourselves.