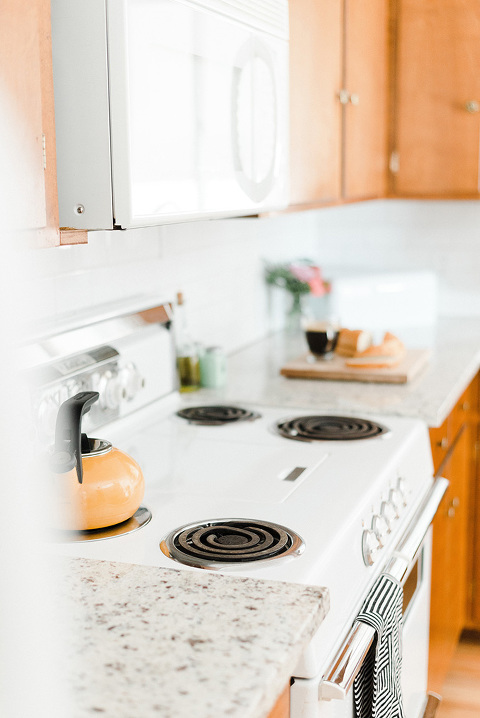 I don't know if I've made this quite plain enough, so here goes: I am never, ever moving again. After the crazy debacle that was our home selling/buying process, this is most definitely, without a doubt my forever and ever home. John can move if he wants to (kidding), but my bum is going to be parked right here in this A-frame ranch house for the rest of my days. Selling a home is stressful, without a doubt. But happily, we got our dream house in the end, so I can rest easy with my decision to never move again.
Since this is our forever home, and we plan to invest many dollars into the space to make it truly ours, John and I have taken the leap into a mini home renovation—contractors and all. So far, when it comes to our pro interactions, we've had our countertops and sink/faucet replaced because of rotten egg smell, the walls painted, the chimney swept, an electrical box replaced, the dining room chandelier moved and rewired, a brand new gas fireplace installed and a new fence, I couldn't find a suitable fencing company but finally I came across fencing in Ottawa and I hope they do a good job. We've worked with over a dozen contractors since moving in back in October of last year, and ultimately have come away with a few tips and tricks to pass along in case you, too, have first time interactions with contractors in your future. You want to work with a reputable home improvement contractor in Maryland. My advice is below!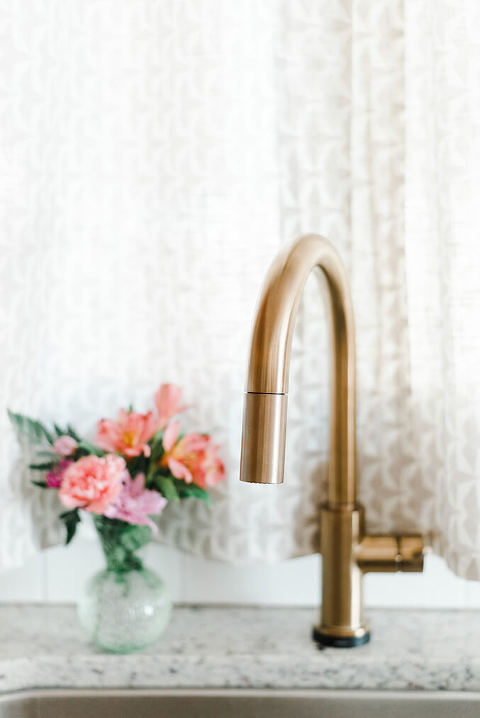 5 Tips For Managing Home Renovation Contractors
Start with a Google search: In case you're brand new to your neighborhood like we were, you might need to start from scratch-ed-y scratch when it comes to even securing said contractors. I ran a local Google search online to find a few names to consider, and then I checked out their websites and social media accounts to get a better idea of their business acumen. I like to analyze a business's Facebook page in particular as those comments and reviews are a little harder to "vet" than the traditional testimonials business owners often post on their websites. Facebook feedback feels a little more authentic to me.
Ask for an estimate: Sadly, there will be duds, even with all of that thorough research. Save yourself some heartache by setting up an in-home estimate. Sure, this is a good opportunity to find out just how much the work is going to cost, but an in-person estimate also allows you to put a face to the name you found online, and you'll be able to gauge your comfort level with the contractor as a person.
Then ask for recommendations: Once you've had your first successful contractor interaction, ask them for a recommendation! We found our electrician and plumber just by asking our countertop and gas fireplace guys for suggestions on local contractors. They know the real lay of the reno land, so to speak, so make sure to ask for their recommendations in order to tick off all of those home improvement projects on your list.
Keep a spreadsheet: Even if it's just a quick Google spreadsheet or drafted email kept in your inbox, having a bulleted list of the contractors you've worked with (or even those you wouldn't work with again) will help you keep track of names, phone numbers, and important dates, like appointments and bill due dates.
Add their names and numbers to your phone: In the beginning, I made the mistake of not connecting our name to their numbers in my phone, and got a little lost with who was texting me and who was calling. Even if it's just temporary, make sure to properly program your contractor's name and number into your phone so that you can keep track of those daily texts and calls while the project is still active.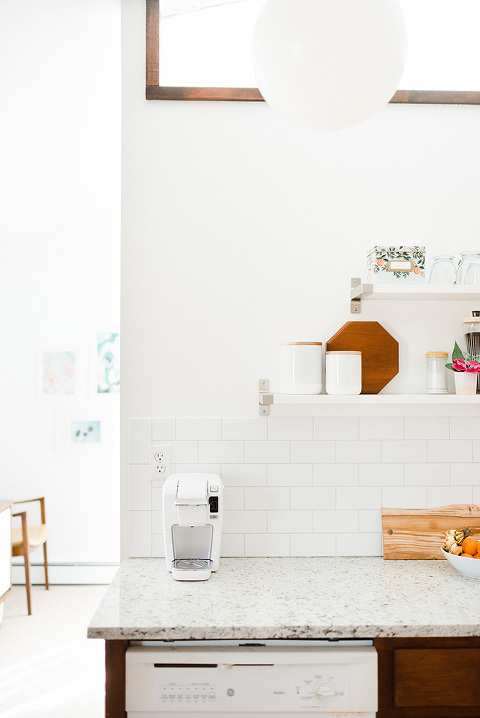 Got any contractor management tips of your own? I'd love to hear them in the comments! And, as an aside, the winner of the eBook giveaway has been announced! Was it you? Find out here.
(Photos by Andrea Pesce for Dream Green DIY)