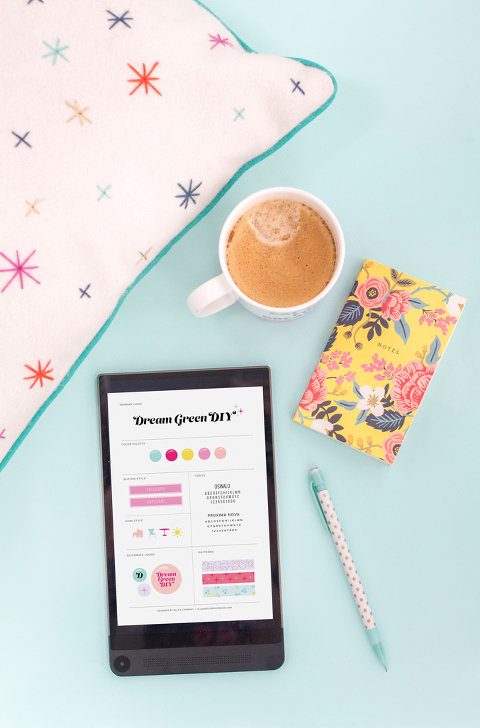 I had a sneaking suspicion that I was never actually going to be able to wait when I mentioned that it would be a few weeks before I unveiled the new rebrand of Dream Green DIY just a few short days ago. And I was right! I spent all day yesterday switching out fonts, colors, and lots of big and small details to suit the new and improved Dream Green DIY, and although it's not quite perfect, I'm just too excited to wait for the announcement.
The biggest element of this rebrand is the logo. As I mentioned last week, I worked with Lauren from Elle & Co. to develop DGD's very first official logo, and I couldn't possibly be more in love with it. The inspiration, believe it or not, was actually an old battered copy of James Herriot's All Things Bright And Beautiful, which has been a mainstay on my bookshelf for as long as I can remember. It occurred to me while reading it for the 11,000th time recently that the retro 1970s book title font was exactly what I had in mind for my logo. Two months later, you can now see the final results of that serendipitous inspiration at the top of my website—how cool is that?!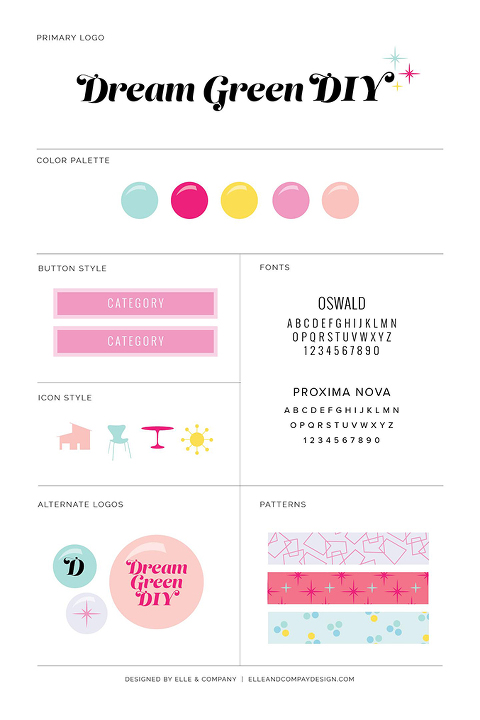 Lauren then helped me come up with a bright and funky color palette, plus three custom patterns and a whole slew of fun icons to correspond with the tags for my posts. These buttons—which now live permanently on the sidebar—will take you to all sorts of specific posts featuring topics like paint, furniture, organization, and more.
Bear with me while I continue to work out all of those pesky little last-minute changes, but I hope that you enjoy the cleaner functionality, and I'm so excited to really play up this new rebrand with projects and creative ideas to complement the changes. As always, thanks for following along and for making this journey the most exciting one I've ever embarked on. Cheers!