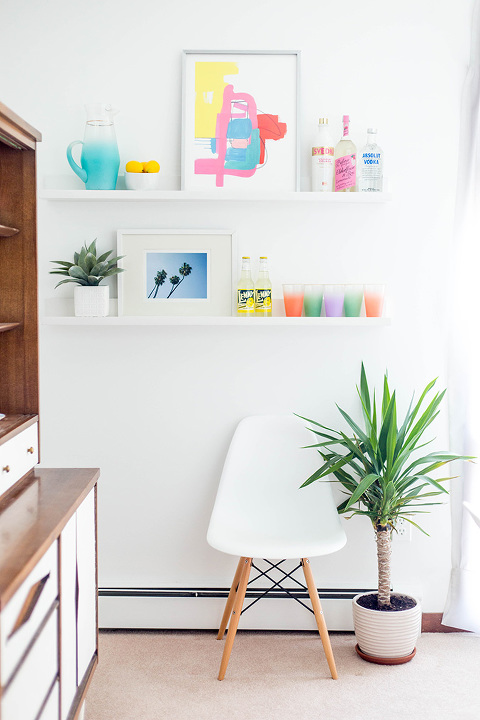 One of my all-time favorite tricks for refreshing a room as we transition from season to season is switching out the art. If you already own enough pieces to cycle them out from time to time (like I do), then the process is entirely free, but has the potential to completely transform a room.
For example, as you know I'm currently working on changing the color palette of our dining room for a black, blush, and gold themed dinner party, and I recently took down the art that you see pictured above to make room for pieces in the new color palette. After making sure the art was level and stepping back to view the space as a whole, I was left with my jaw practically on the ground—the difference was instantaneous and BIG.
Although I definitely don't plan to replace all of our colorful wall art with more monochromatic alternates, the exercise of switching things out in the dining room made me realize just how different our home would look if we ever went neutral with our art.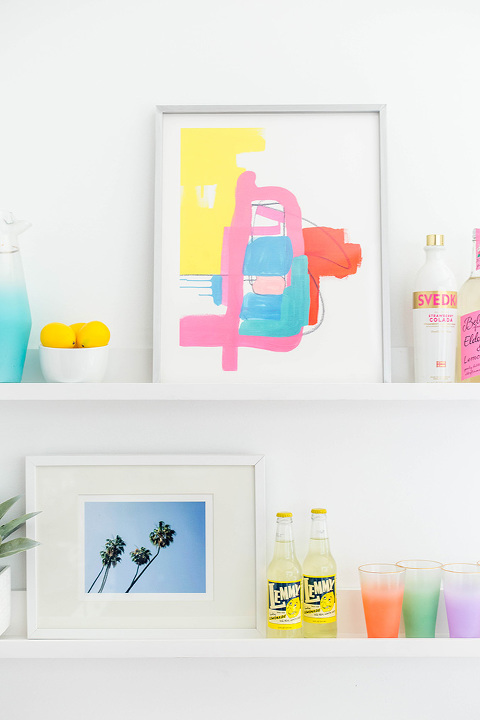 In case you're looking to invest in a few new pieces of art to transform the look and feel of your own space, here are my top 10 online resources for framed prints, photos, and paintings.
My Top 10 Online Resources For Fine Art
Did I leave your favorite art resource off the list? Leave a link in the comments so that we can continue our digital collecting. Oh, and while I have you, don't forget to enter the giveaway going on now for a chance to win a copy of the new book, Scandinavian Gatherings!