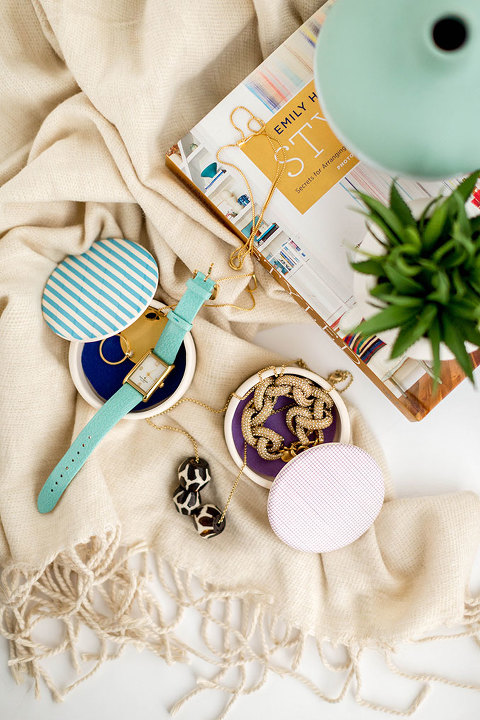 Truthfully, I could go on and on and ON about my love for washi tape. There's practically no limit to what you can use it for. In fact, just to prove it, you can see how I've put the craft supply to work in the past on napkin rings, mini trays, ornaments, place cards, gift tags and even pencils.
Probably my all-time favorite thing about patterned tape though is that you can customize it to any kind of aesthetic. For the last few years, I was all about a poppy color scheme, so I used tape that suited that look. But this year, I'm diving more into neutral décor, and happily, there's a wealth of washi tape options for that look, too!
Case in point, my DIY Washi Tape Jewelry Boxes for Oriental Trading. These tiny boxes started off looking pretty darn plain, but by adding lengths of coordinated tape, I was able to up the sophistication factor ten-fold without sacrificing tons of time or money. A bit of matching felt lining was the perfect finishing touch, and now my bits and baubles have a sweet spot to sit when not flouncing around with me close at hand during the day.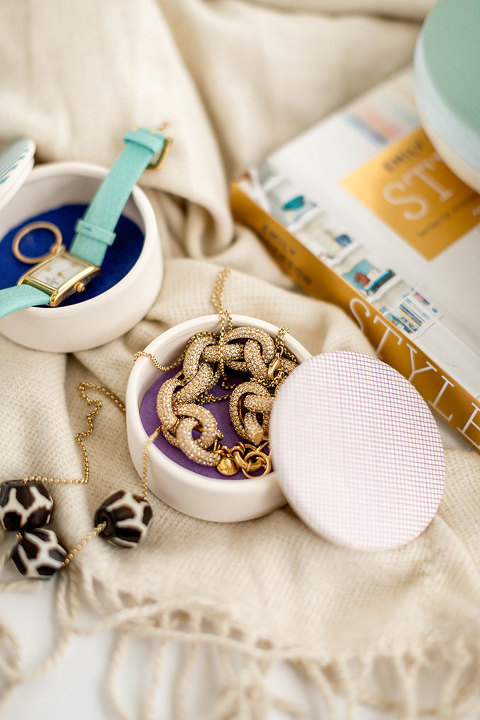 Hop over to the Oriental Trading blog now for the full tutorial, and don't forget to check out the other projects in this "Supply Of The Month" roundup: DIY Washi Tape Wooden Bangle, DIY Washi Tape Gallery Wall Frames, and Washi Tape Decorated Storage Crates. What would you make with this type of tape? Leave your creative ideas in the comments below.