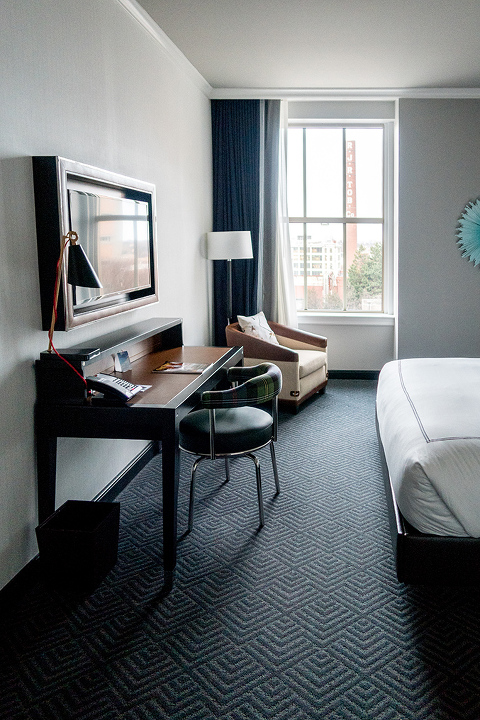 When my sister announced that she was picking up and moving to Winston-Salem, North Carolina, to take a job at her alma mater, Wake Forest University, my parents and I reacted with sort of mixed emotions. Of course, we couldn't have been more excited for her new adventure in a city that she loved so much as a student, but we were also silently (okay…maybe not quite so silently) sad to know she was leaving Williamsburg behind.
If you know our family or if you've been following along with the blog for any length of time, then you're well aware of our love for Colonial Williamsburg. The fresh air, historic architecture, and the general simplicity of the lifestyle at CW is just right up our alley, and I know I've already talked Williamsburg up as my antidote for negativity. Happily, now that we've had a chance to get to know Winston-Salem a bit better, we've found just as much to love.
Keep scrolling for lots of photos from our recent wintery weekend in Winston-Salem, plus a video guide of where to stay, what to do, and our favorite restaurants, too.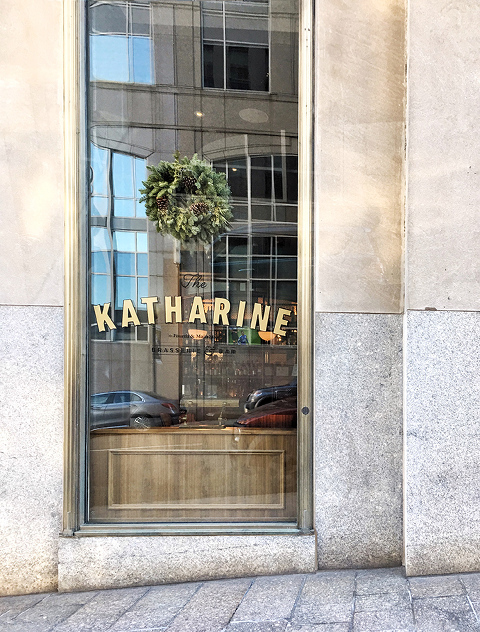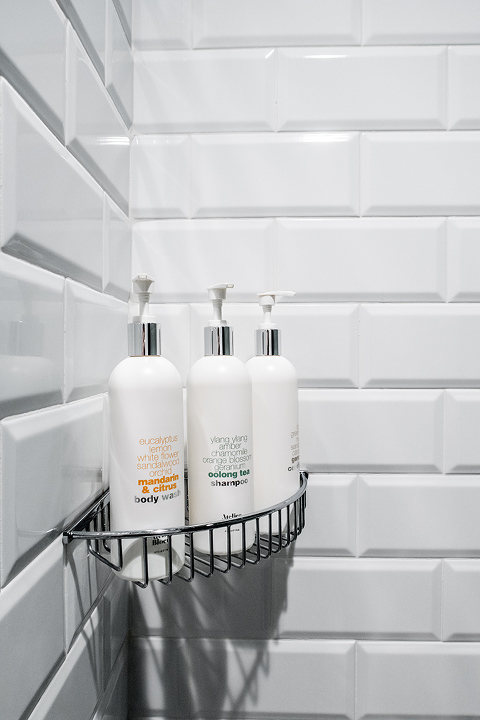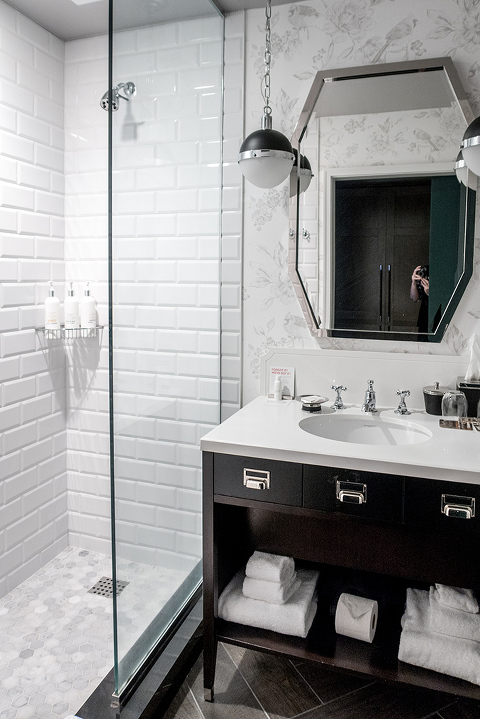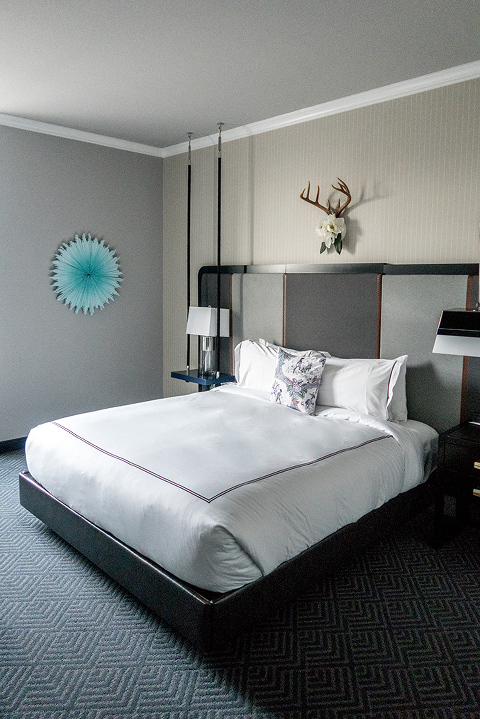 John and I booked a room at the Kimpton Cardinal Hotel for the weekend since I had been there over the summer and loved it. The room was just as beautiful as I remember, especially the bathroom. I can't get over how beautiful those lights are, and the wallpaper stole my heart as well. With two mid-renovation bathrooms waiting for us back at home, it was such a pleasure to enjoy a fully finished, ultra stylish bath—even just for two days. One other note: do yourself a favor and make sure to schedule time for drinks and dinner at The Katharine. It's in the lobby of the Cardinal hotel, and we really loved it—best service we had all weekend!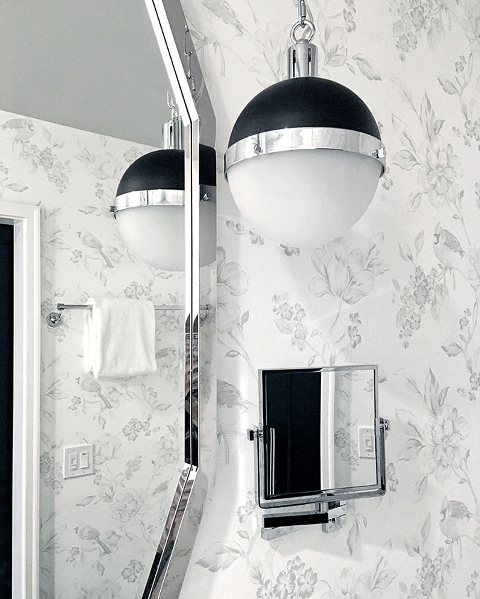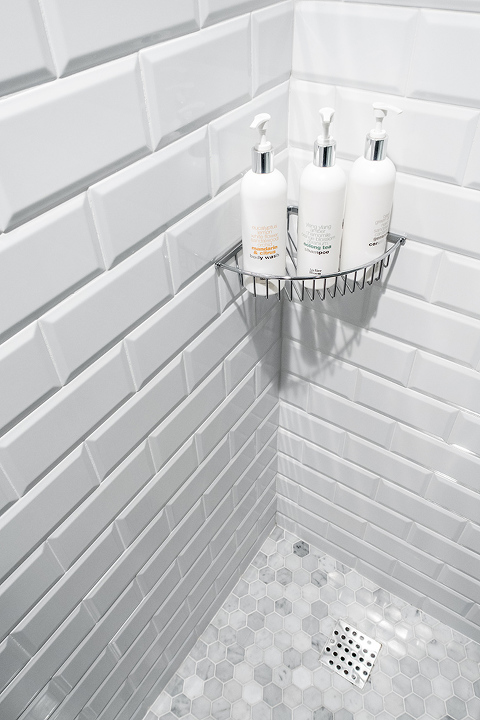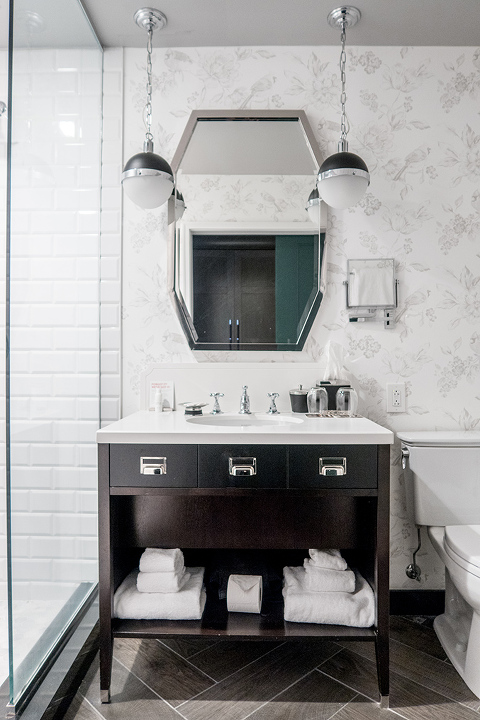 After getting settled in our hotel room, we hopped right back into the car to spend the day with my sister. She gave us a full walking tour of the Wake Forest campus, and I couldn't recommend it more as an activity the next time you guys visit Winston-Salem. We wandered in and out of buildings, most of which are open to the public, visited Wait Chapel, and even dropped into the library.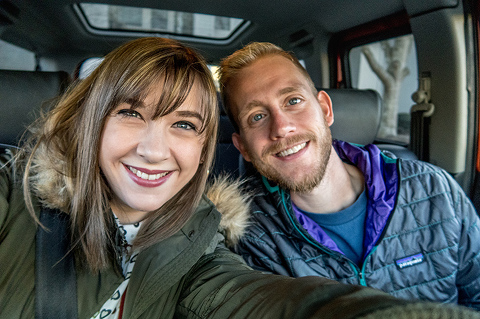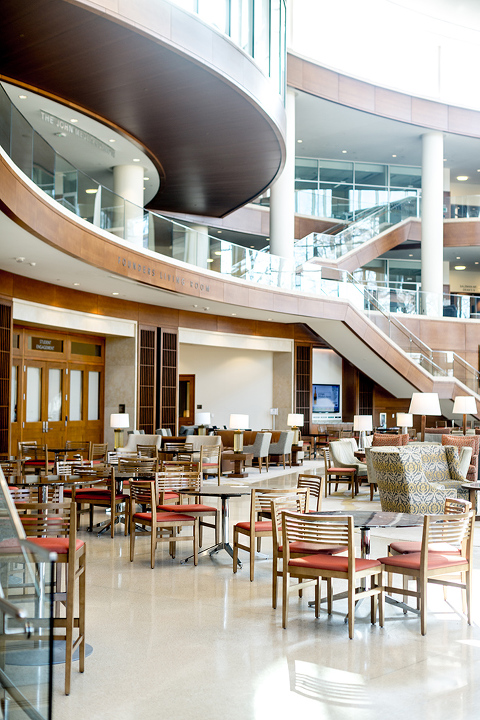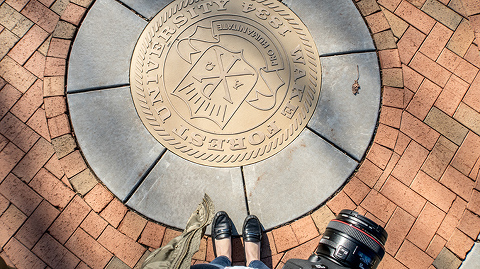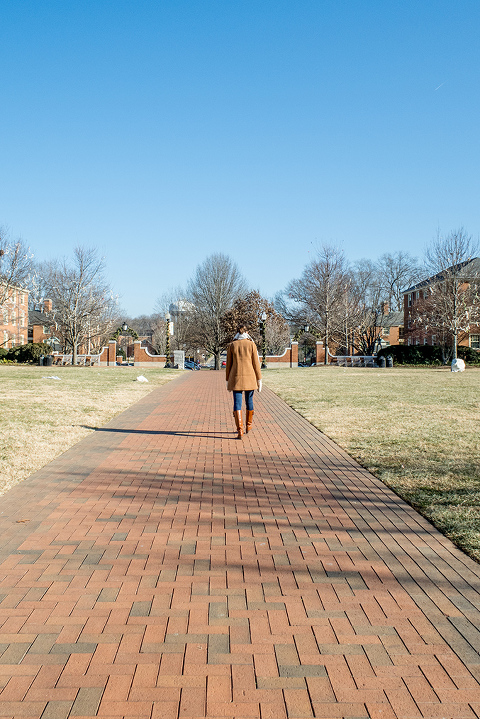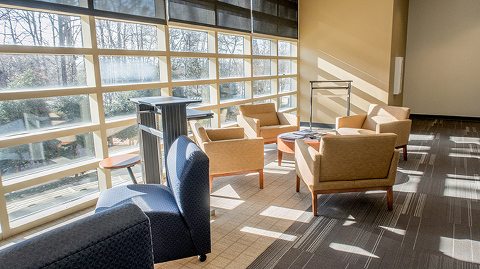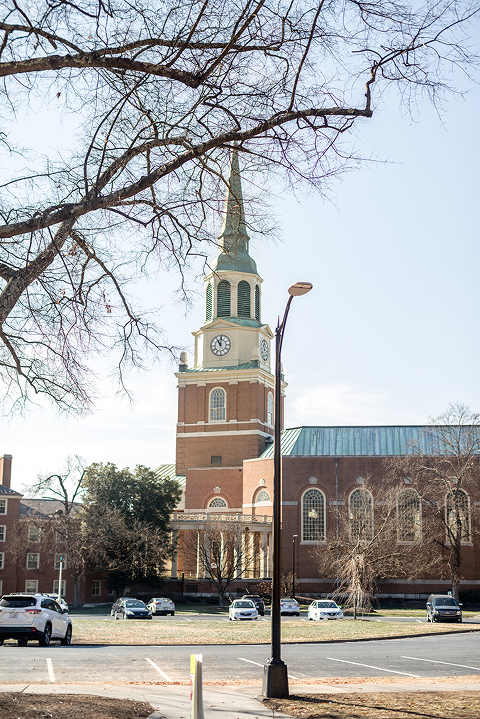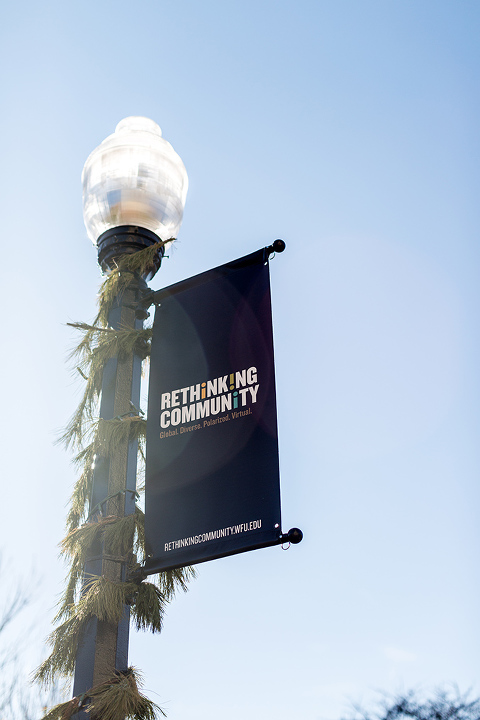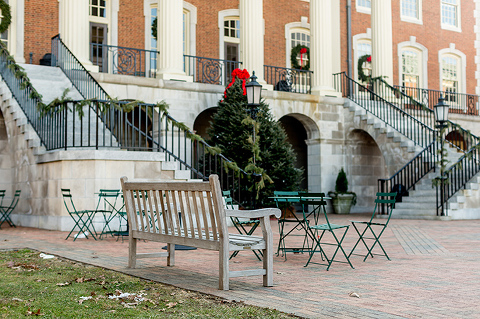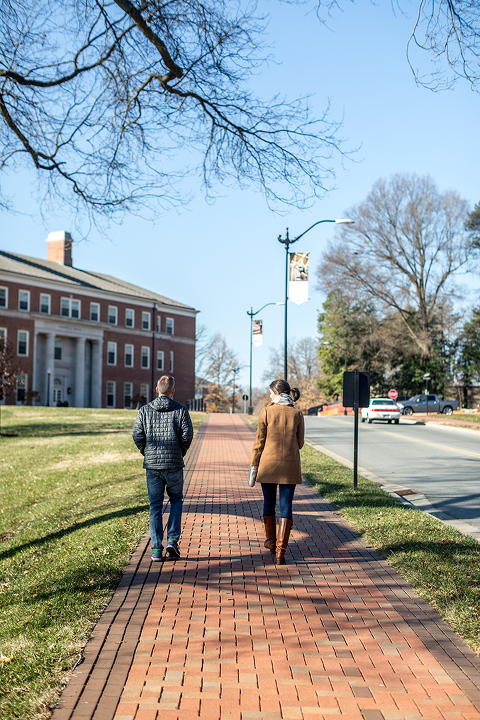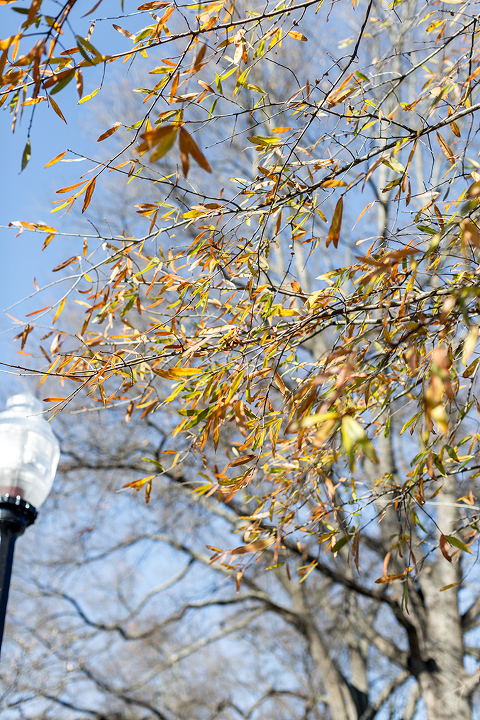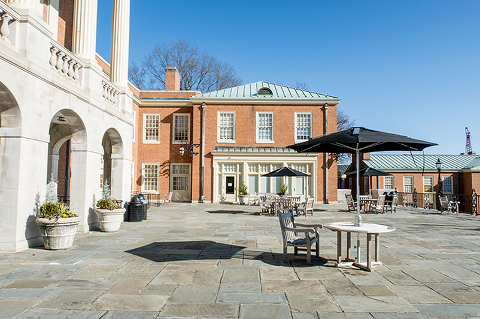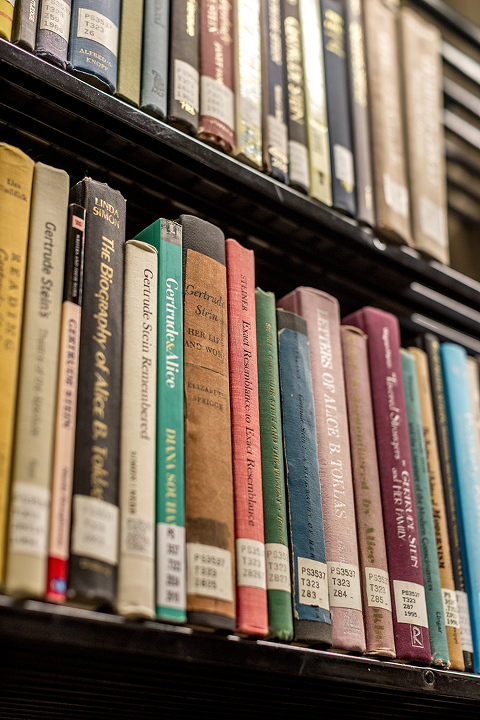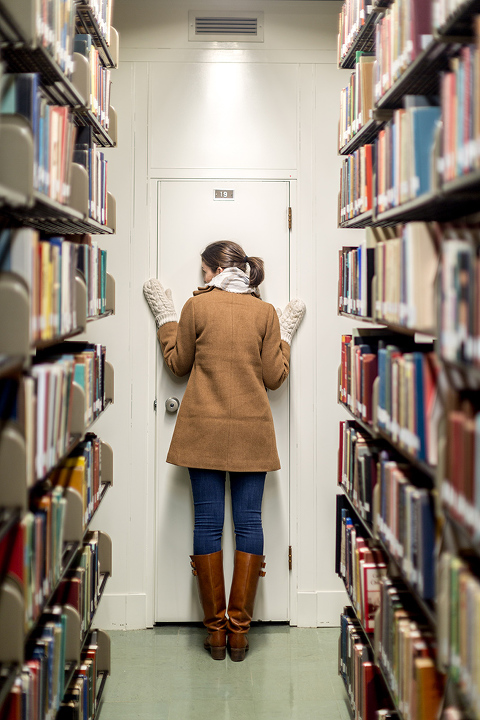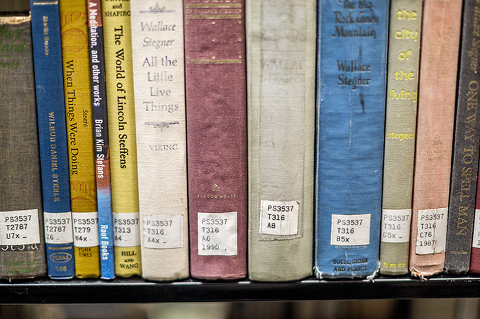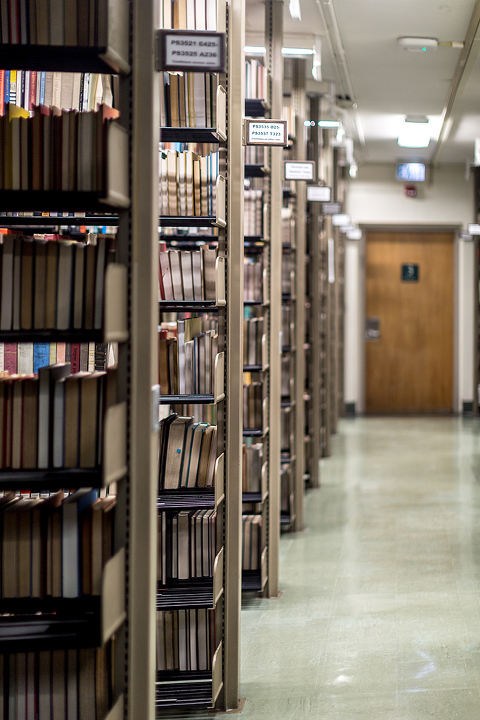 My sister went to grad school at Wake Forest, but hadn't been back to "her" section of the library since graduating a few years ago. Needless to say, it was a pretty sentimental experience for her to be back amongst the stacks she had relied so heavily on back in the day. As for me, I could have snapped photos and videos of the books all day long—there's just something so calming about a hushed library filled floor to ceiling with books. Although we were there for just 15-20 minutes, it was definitely a highlight of the day.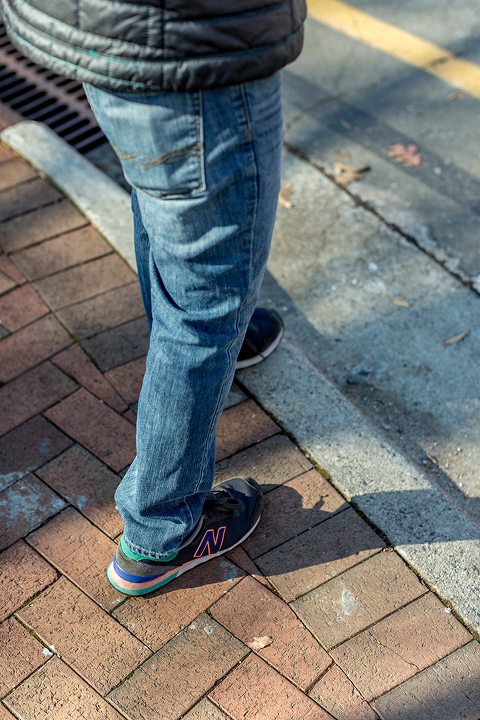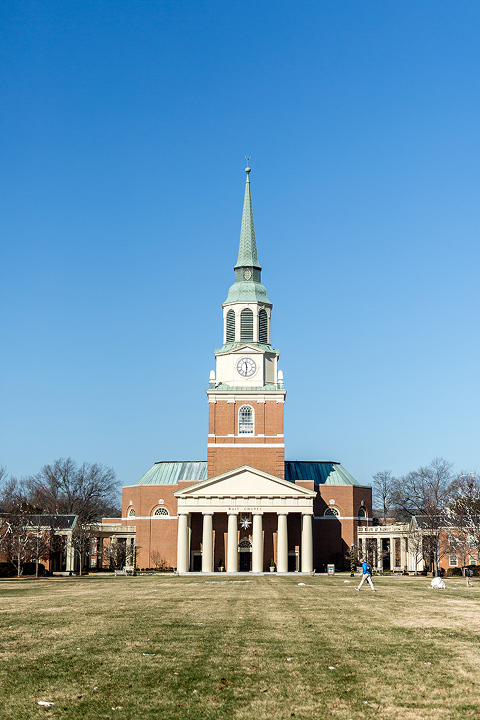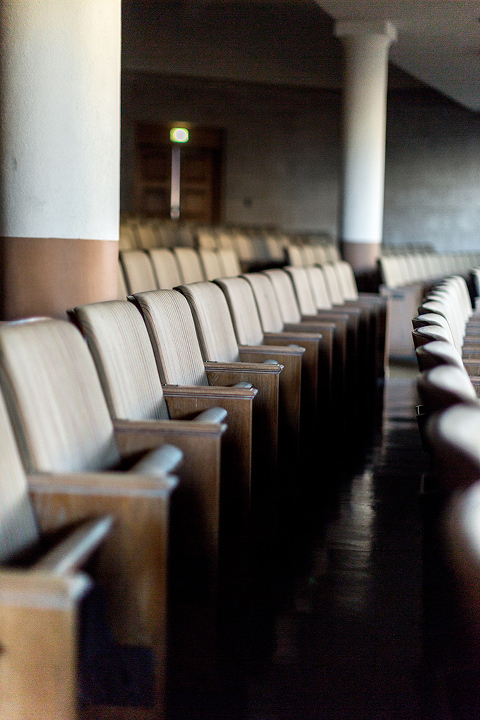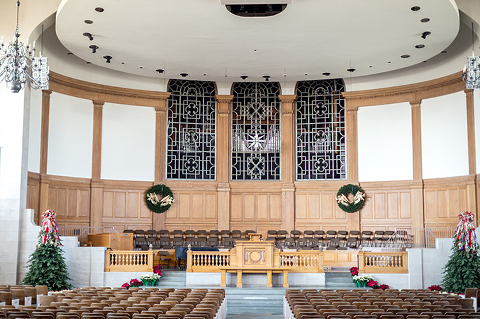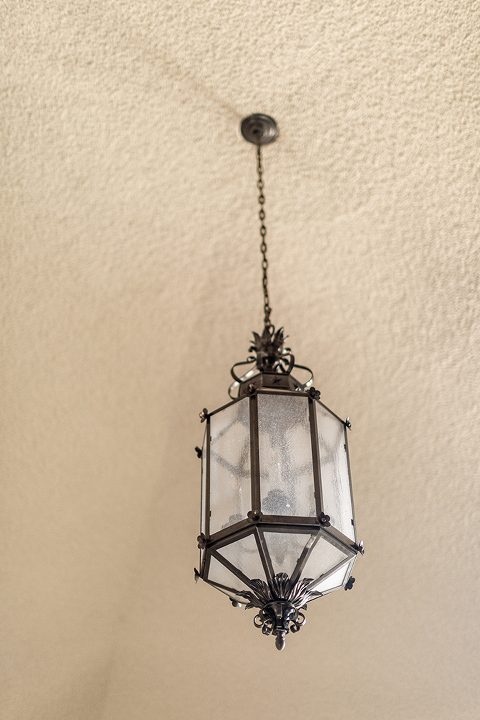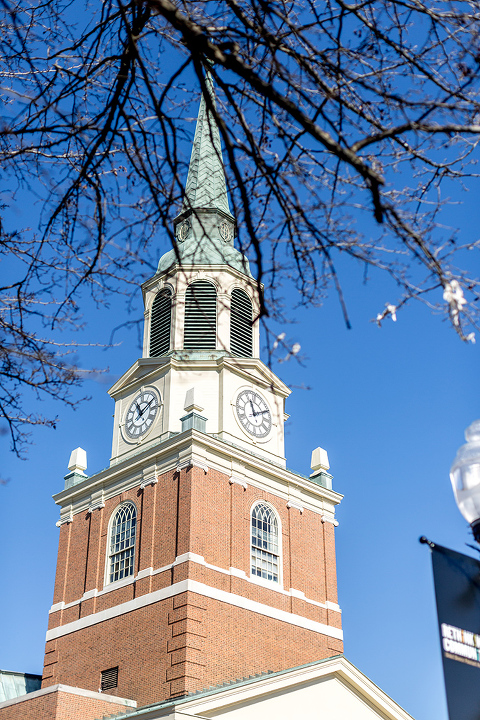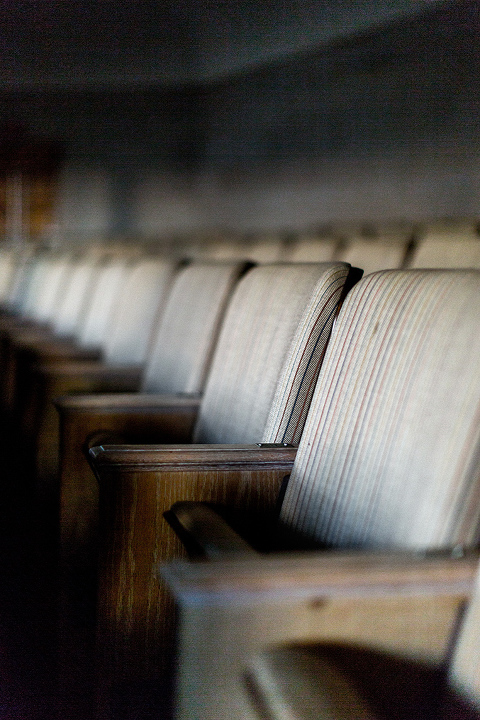 Even if you don't happen to have family or friends who go to Wake Forest as students (or who work there as staff), I would highly recommend a visit while in town. The campus is gorgeous no matter what season it is, and you'll find plenty to see and do. Don't miss the campus bookstores, by the way! To see our Winston-Salem weekend in action, click "Play" on the video above, or hop over to YouTube here if you can't see the embedded video in your current browser.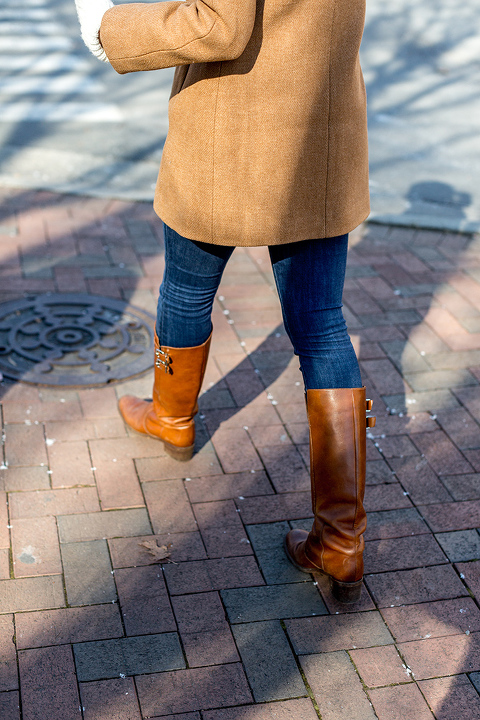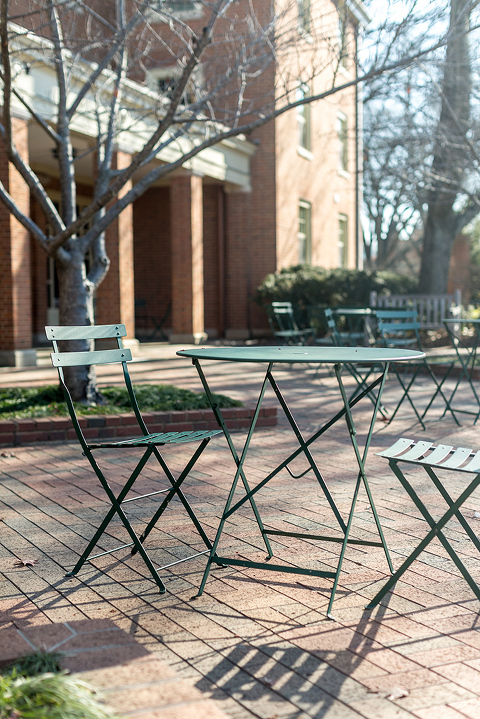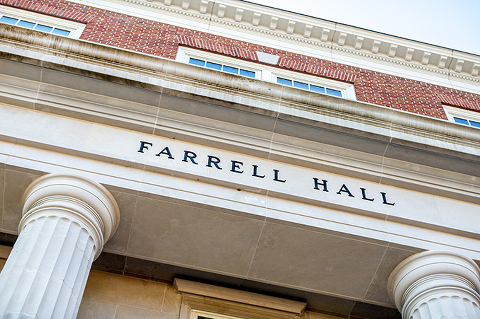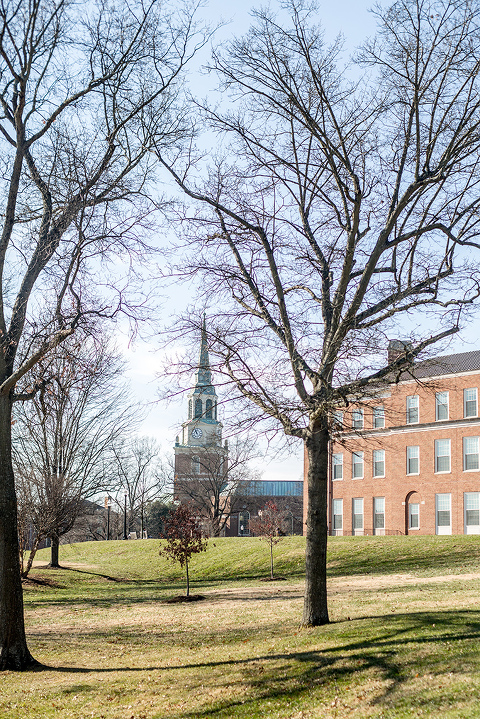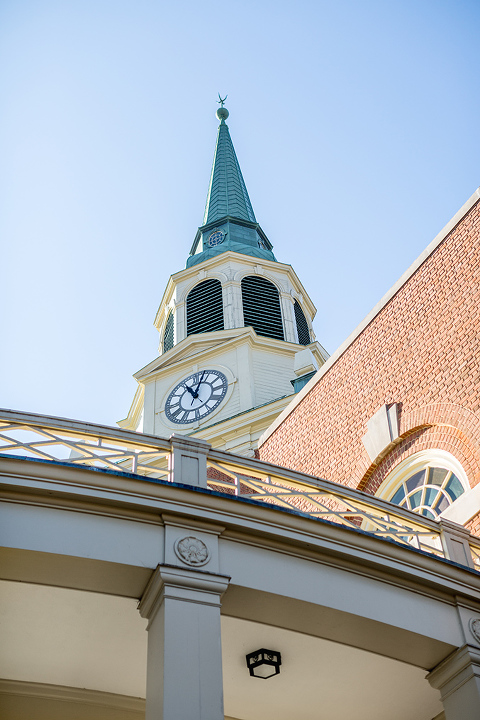 We walked around Wake Forest until our feet ached and our stomachs grumbled so loudly that they couldn't be ignored. After doing a bit of Googling around on our phones for places to eat, the three of us settled on Foothills Brew Pub for lunch. It was a fairly quick drive from campus and allowed us to roll through a few pretty neighborhoods where my sister dreams of owning a home someday. The pub is nestled in a bustling section of downtown Winston-Salem, but we somehow managed to grab a prime spot before power walking our grouchy tummies into lunch. Get the chicken sandwich and slaw if you go!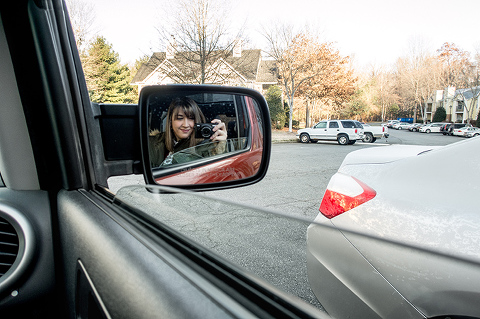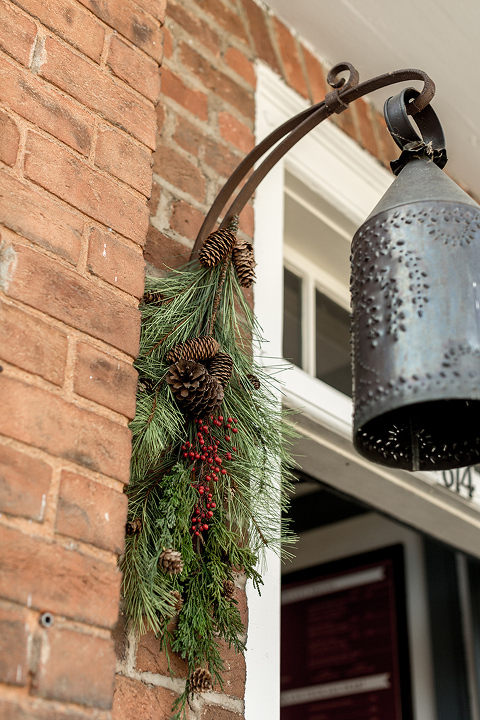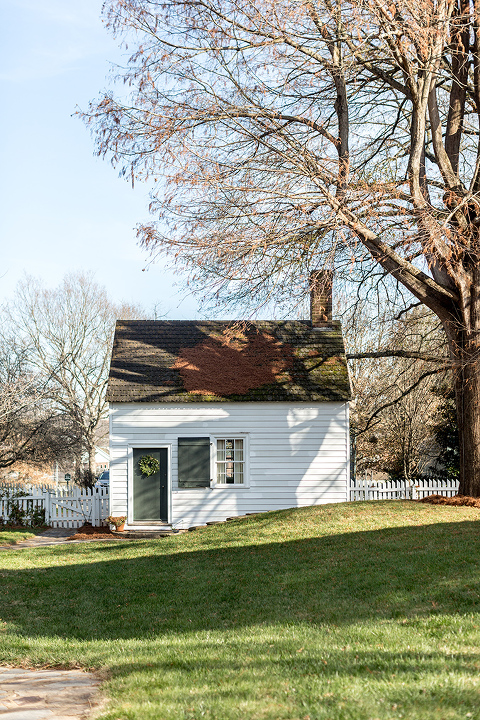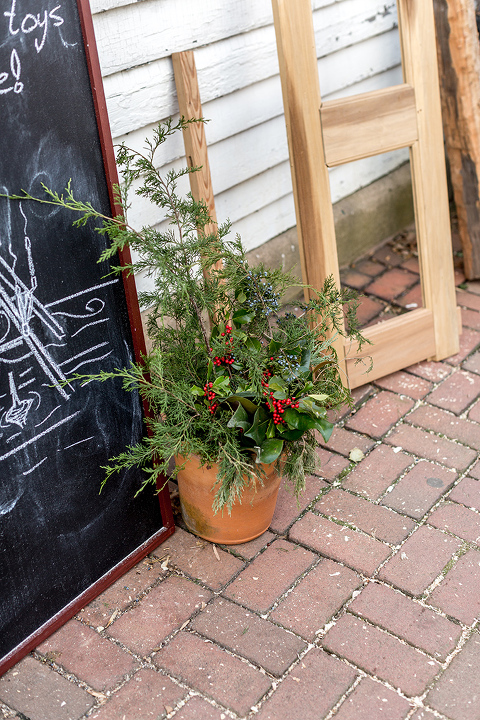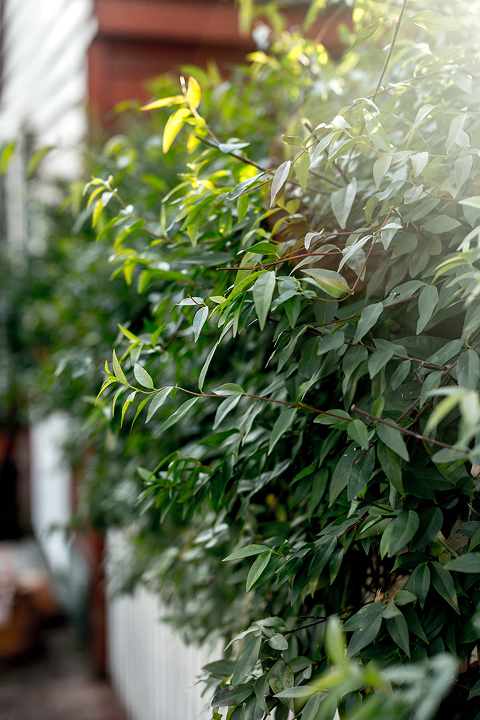 Next up on our adventure? Old Salem Museums and Gardens. As I mentioned before, our entire family is in a state of withdrawl now that Kat's no longer living in Colonial Williamsburg, so it was really refreshing to visit the historic district of Old Salem. I love the stark contrast between the cobblestone streets and simple buildings of Old Salem and the towering skyscrapers of downtown just a handful of blocks away. Old Salem is much smaller than Colonial Williamsburg, but even just spending 25 minutes there left me feeling rejuvenated.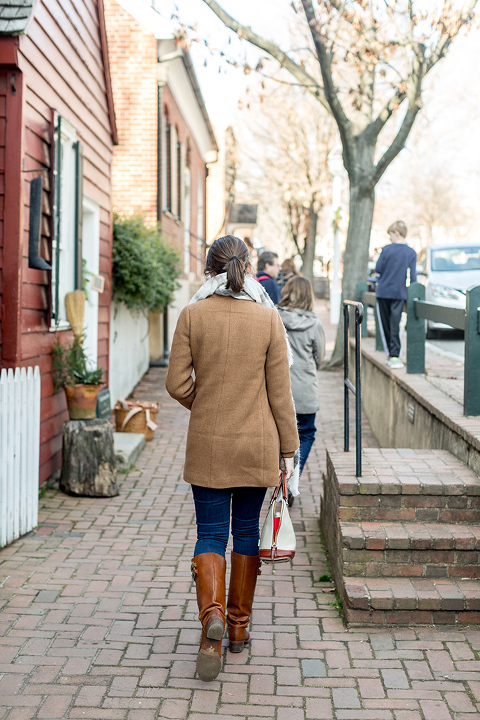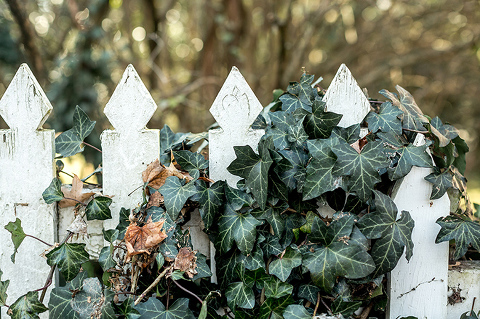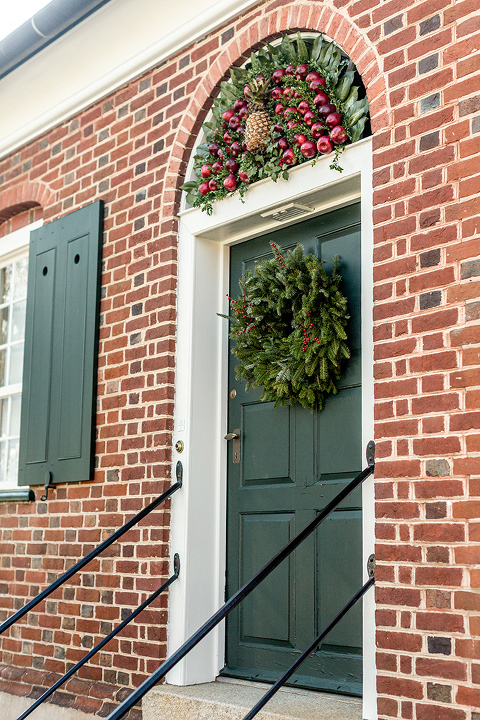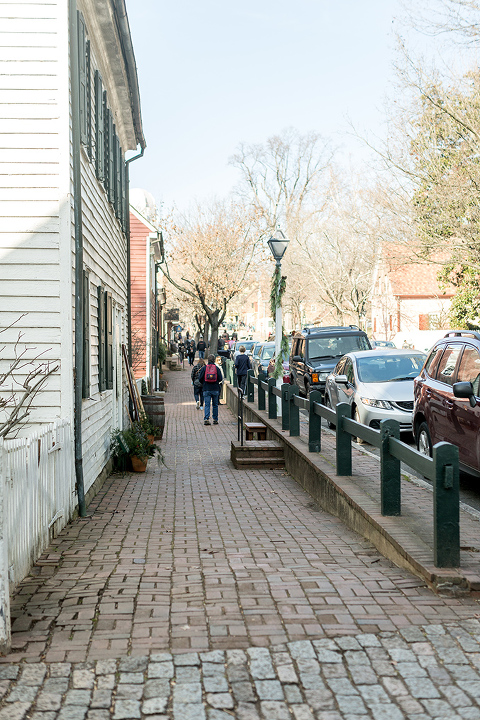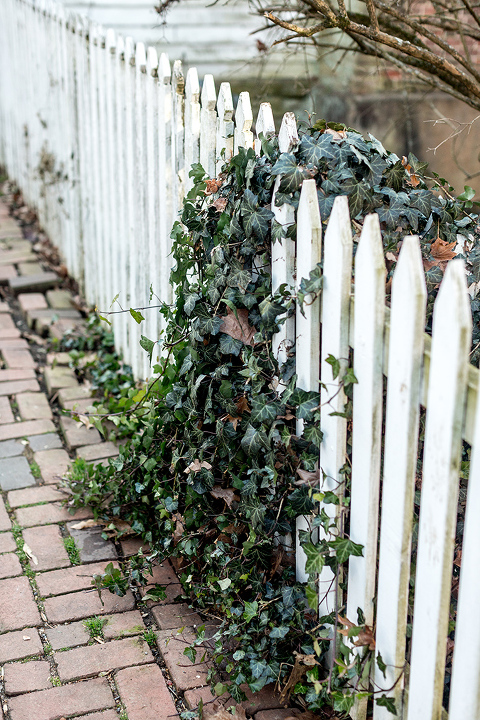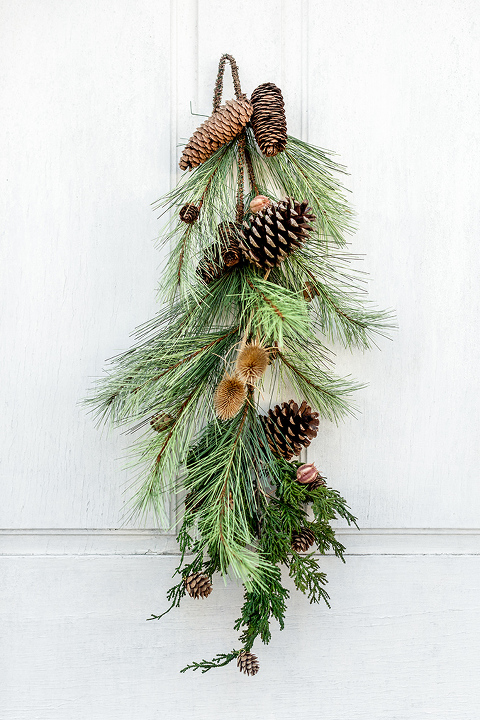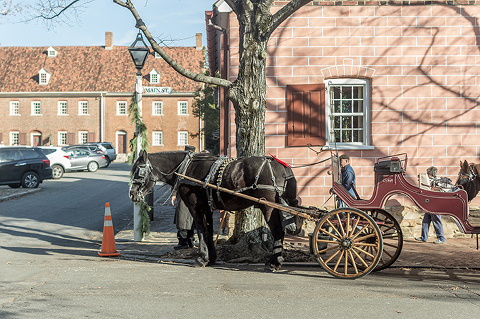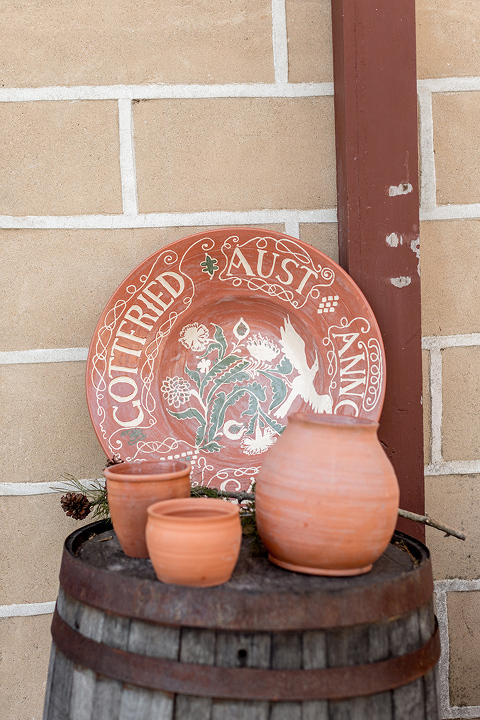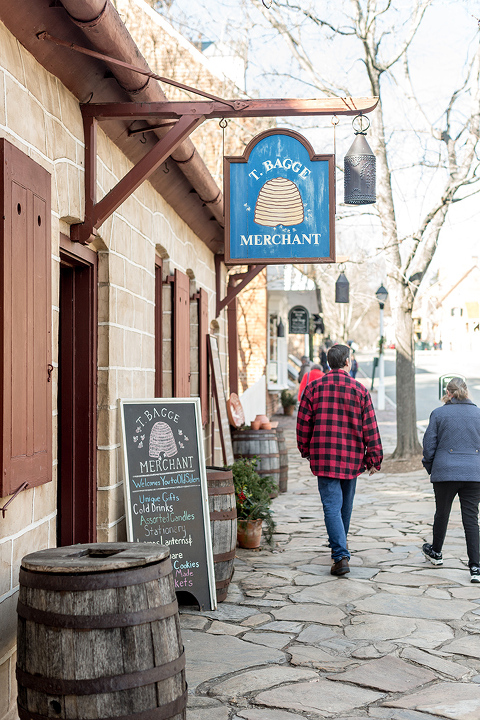 We wrapped up our weekend with a little window shopping at Thruway Center and dinner at The Porch, followed by some quality time at my sister's new apartment. A fire in the fireplace, candles burning low, her dog, Rory, snoring away on the couch—It couldn't have been a better end to our busy day.
Well, folks…This is my very last video of 2017! I've had so much fun creating new in-motion content for the site, and hope that you've enjoyed getting to see and hear more from us than you ever have before in the seven years I've been blogging. My first YouTube video was a completely spontaneous project that has grown into more than 20 mini "films" to call my own. I still have tons to learn, and I'm still trying to find my own distinct style, but I'm looking forward to testing new things in 2018. I can't wait to show you what I have up my sleeve.
Thanks, as always, for following along, for subscribing, and for making me feel like the luckiest creative gal in the world!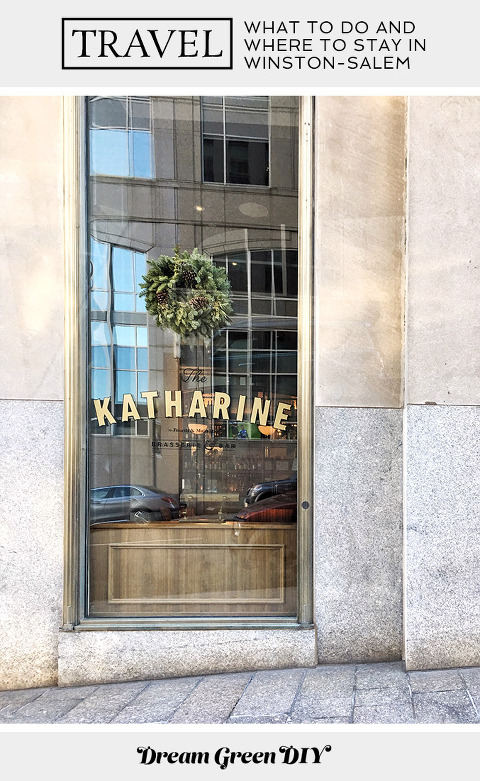 *This story was an in-kind partnership with Kimpton Cardinal Hotel. Though compensation wasn't received, we were given a complimentary stay in their hotel in order to experience it first-hand. All thoughts and opinions are our own. Thank you for supporting the brands that support Dream Green DIY!