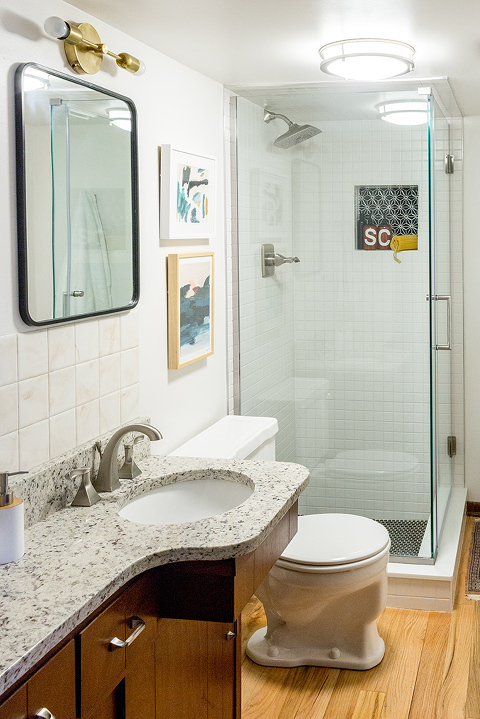 *This post was sponsored by Home Depot and Minted
I can hardly believe that I'm actually able to say it, but it's true: our hall bathroom renovation is finally complete. It has taken nearly a year—from estimate to final tile—but the room is totally finished and ready for its closeup. Scroll on for a few of my favorite photos of the completed space, and then you're invited to hop over to the Home Depot blog where I'm sharing a list of 8 things to consider during your own bathroom reno.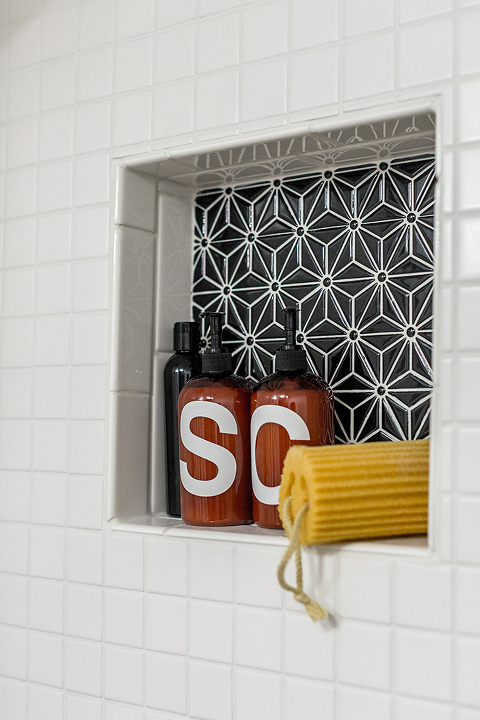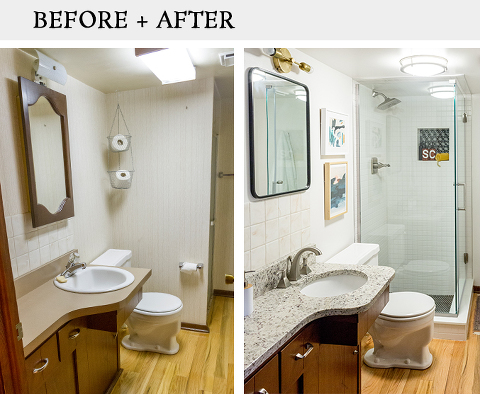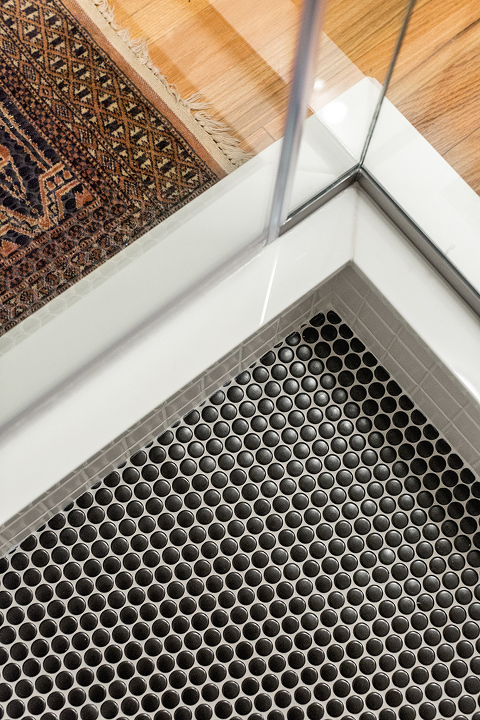 If you remember, the plan was always to make the most of the room as it stood. We didn't have the time, energy, or budget for a full gut job renovation, but we were anxious to upgrade the things that needed to be brought into the millennium. The biggest focus, of course, was the shower.
Click back here to catch up on the nightmare horror story that proceeded these final glamour shots, but for now I'll just say that we couldn't be more grateful to have a functioning shower (and upstairs toilet). The new space is still kiiiiiiiiiiind of a work in progress in terms of the cosmetic details, but for the most part we're in love.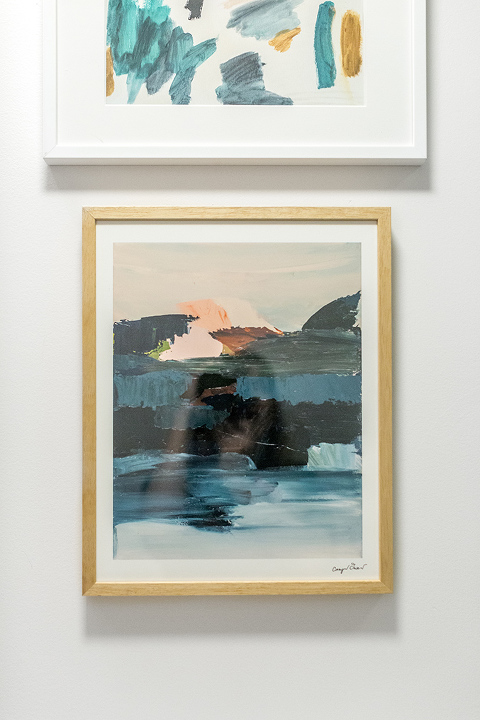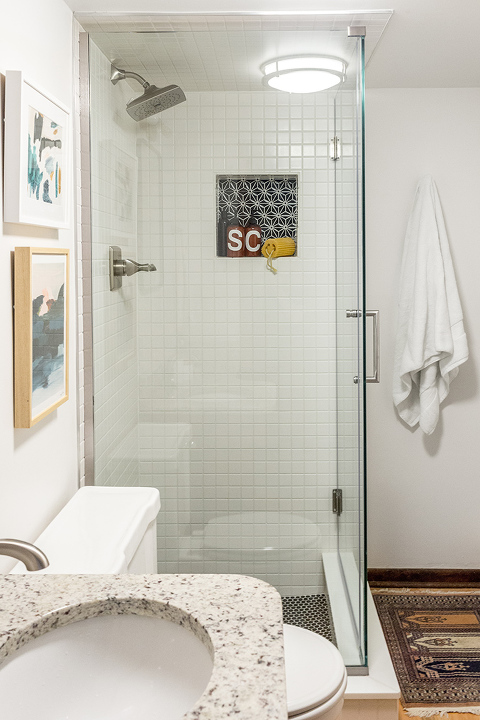 Speaking of those pretty little details, we finished out the renovated bathroom with things like a vintage rug scored off of eBay, beautiful abstract art from Minted, and also a couple of DIY labeled soap pumps that I customized using this tutorial from Almost Makes Perfect. To be honest, I'm wondering if the collection is a little too much for the small space, but I think it will be fun to continue experimenting with decorative accents until I find just the right balance.
What do you think? Is there anything you would change? What's your favorite detail in the updated space? Mine is definitely the new glass enclosure around our once-drywalled shower. The see-through walls make the room feel twice as big and they also make the shower itself much easier to twist and turn around in. Now make the leap over to Home Depot for lots more photos and my advice for those of you considering a bathroom renovation of your own.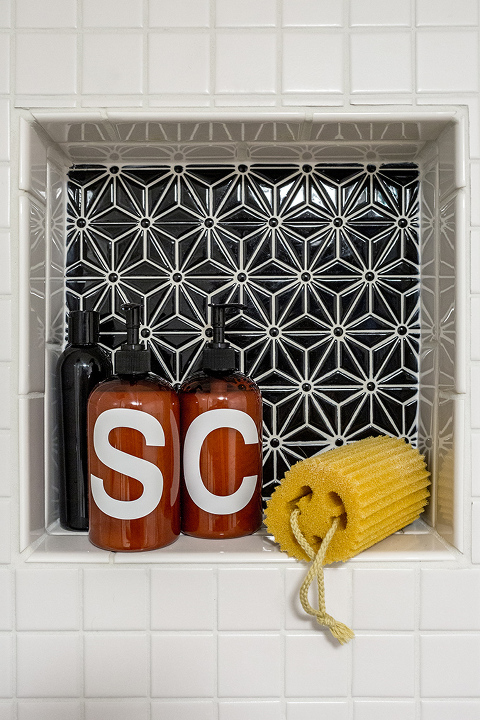 *This story was an in-kind partnership with Home Depot. Though compensation wasn't received, I was given the opportunity to partner with their kitchen and bath design center on this renovation. All thoughts and opinions are my own. Thank you for supporting the brands who support Dream Green DIY!
**I earn a small percentage from purchases made by the affiliate links above. Affiliate links are not sponsored. You can rest assured that I would NEVER recommend a product that we don't use and love ourselves.