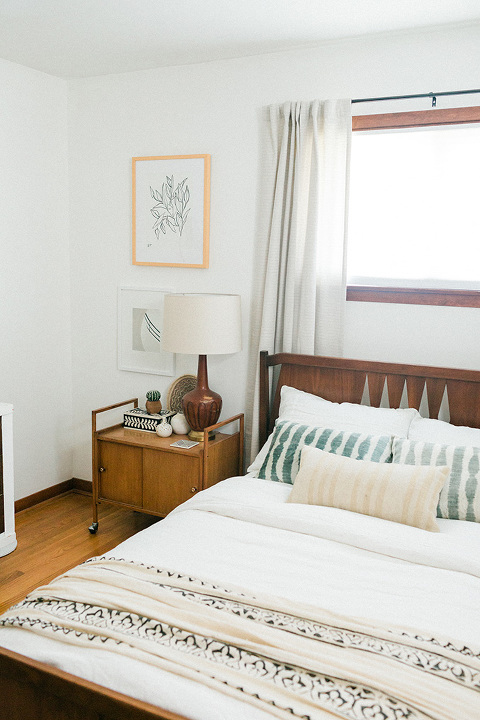 Wanna see our updated guest room (in what used to be my office)? I hope the answer is an enthusiastic YES because we're about to take a deep dive into the new space! In case you're just catching up, you can pop back here to find out what prompted the room swap, and you can take a tour of my "new" home office here. Today, though, the spotlight is swinging right on over to the guest room, which is bigger, more functional, and a whole lot cooler than it was before—literally.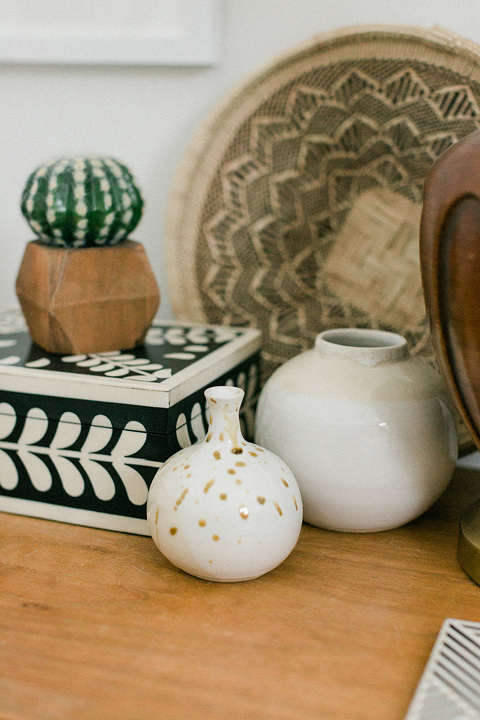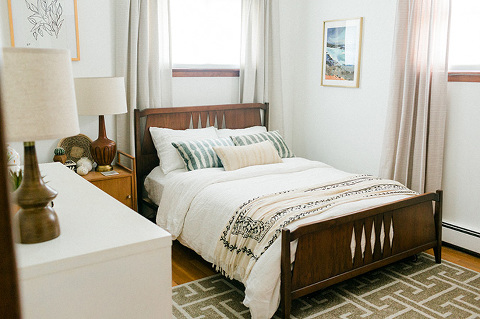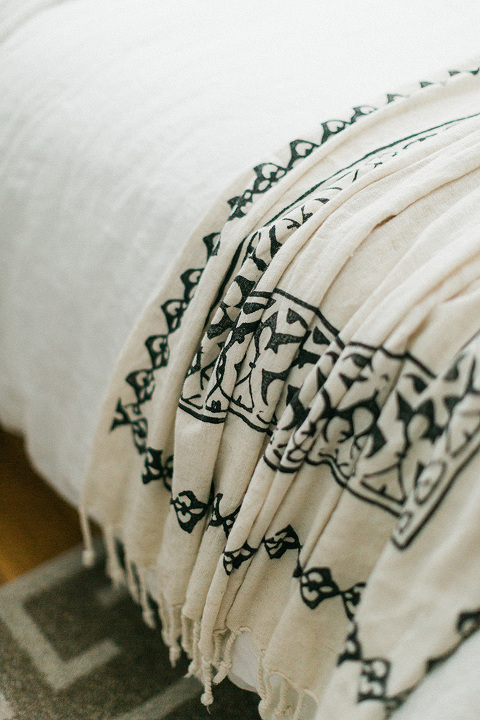 Why particularly cooler? Well, in a nutshell, I wanted our guests to be able to benefit from the ultra powerful AC unit that we have in this back bedroom. We don't have a whole-house HVAC system, so instead we rely on discreet wall-mounted or window AC units to cool us during the spring and summer.
Overhead fans typically do a great job of keeping our home feeling comfortable, even on the hottest days, but we like to run the AC units full tilt at night when we're trying to sleep. Before, the guest room was in a space that didn't have its own AC unit, but now that we've moved the guest furniture to the back bedroom, our visitors are able to control the temperature in their room much better because of the built-in window unit in there.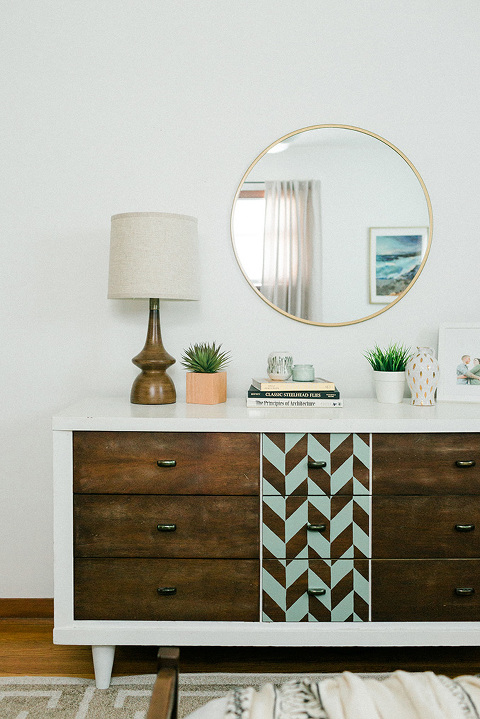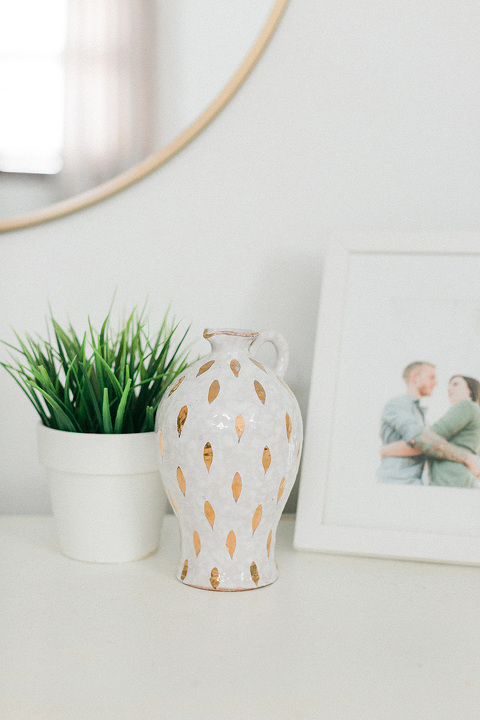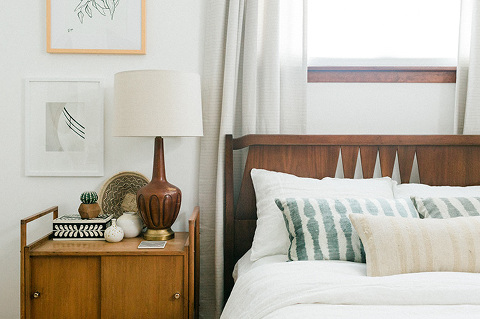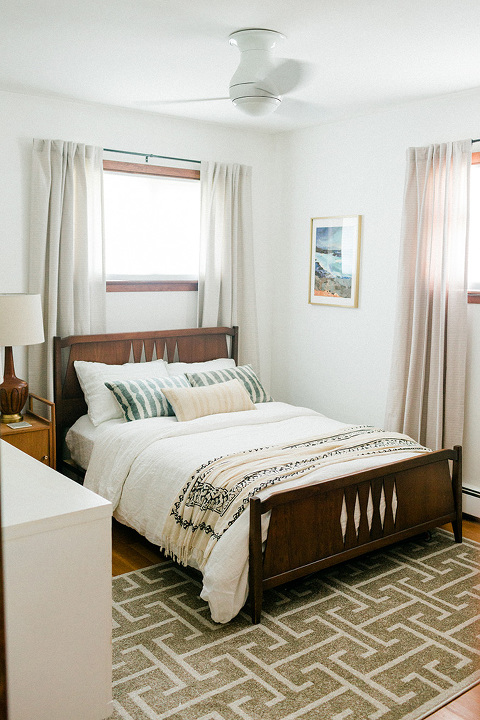 This back bedroom is a good bit larger, so the furniture fits better, too. We've got three pieces in the space now—a vintage double bed, mid-century rolling cabinet that serves as a nightstand, and a secondhand dresser that we use to hold all of our bedding and linens.
I ended up getting a brand new rug for the room when we made the switch because I had spilled yellow paint on the old one, leaving a big ugly stain that I couldn't get out. It was time to replace it with something else, and I love the plush feel of this one from Houzz. The wheat and beige colored rug has just the right amount of pattern in it to feel fun, but doesn't steal your attention too much either. Because I went with neutral tones in the rug, that means I can move it from room to room if I decide to switch things up later on.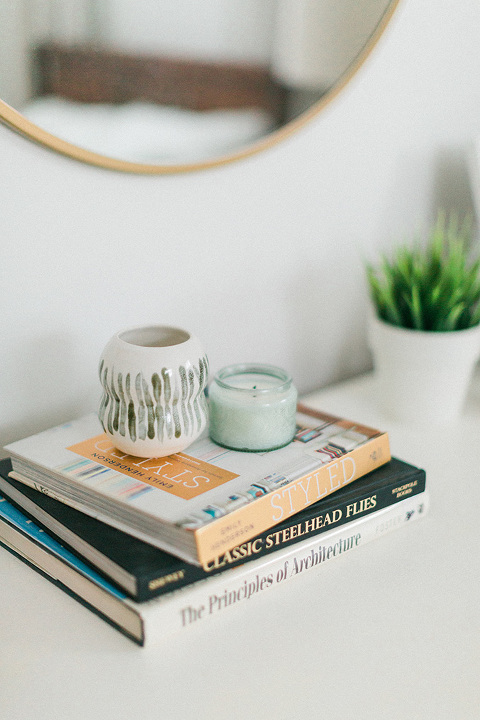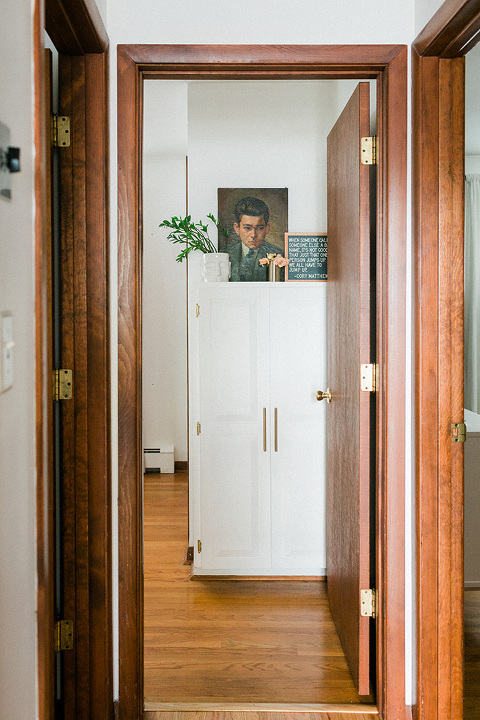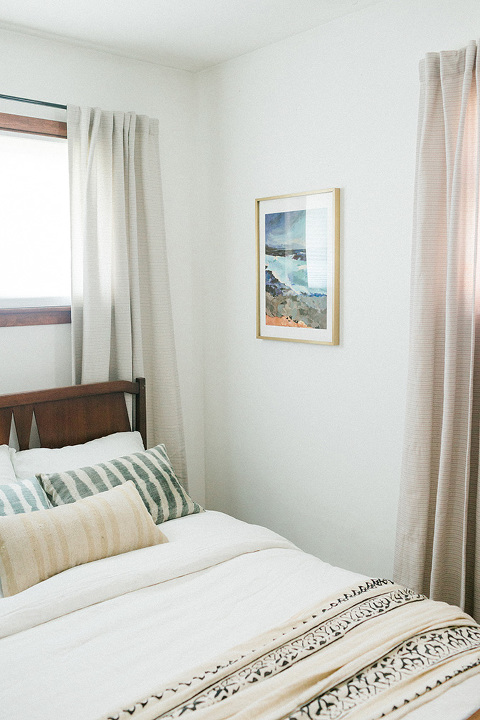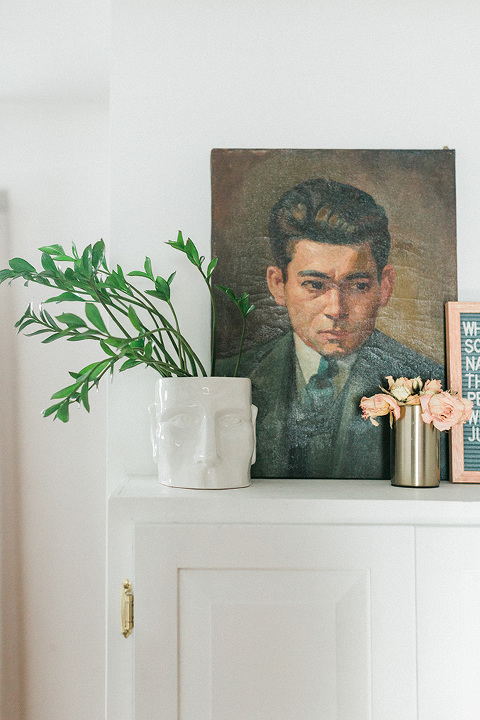 As for art and décor, it honestly didn't change that much. I left a lot of the same art up in the space from when it served as my office (including this piece), although I did add a big mirror over the dresser so that our guests have a spot to check themselves if they want to before venturing out into the common areas.
I used white bedding that we already had on the bed to make it sort of fade into the all-white space, and hung simple black and white art above the nightstand (this one and this one) to keep things feeling minimalist and calm. A few pieces of my handmade pottery, a couple little faux plants, and stacks of books help round out the space without going overboard.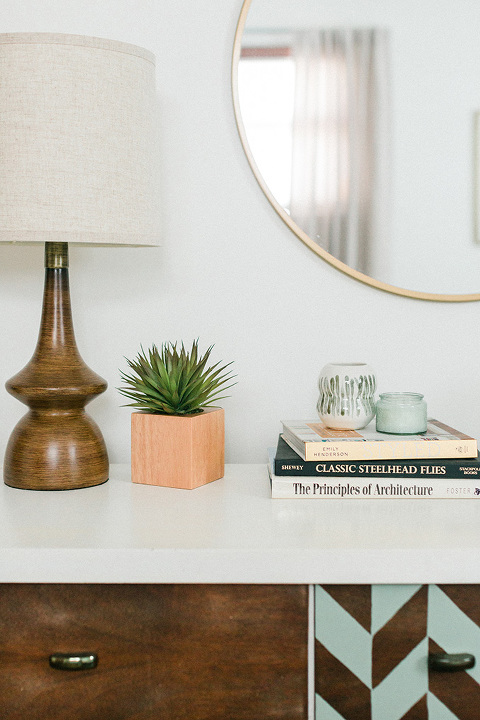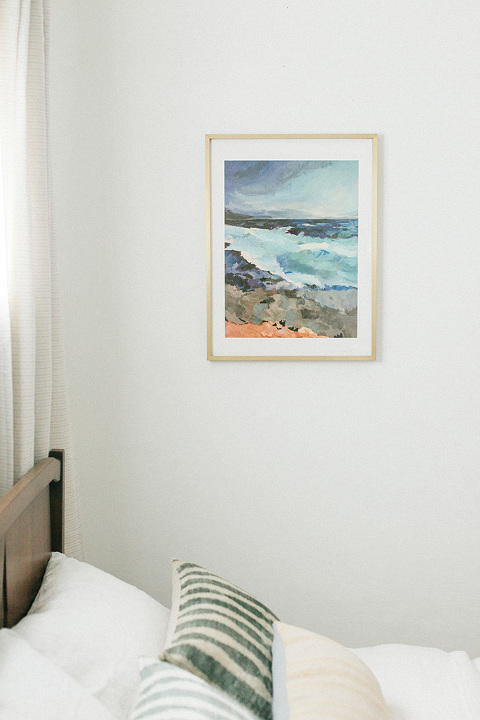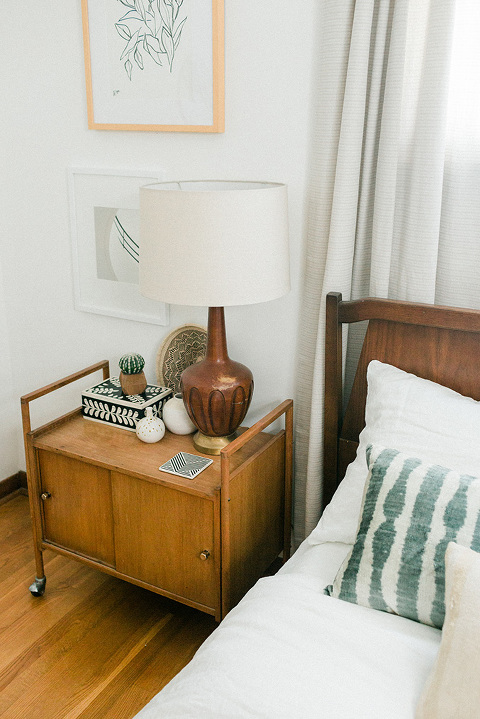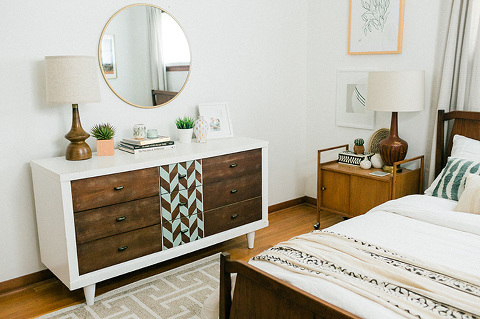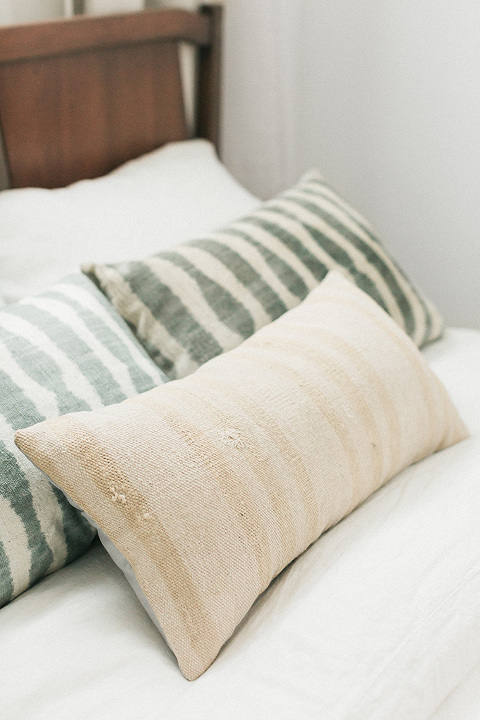 So, what do you think? Have I convinced you that I made the right choice to switch the rooms? I'm really loving the functionality of the updated arrangement, and am excited to hear what you and our guests think. If you've got any tips for how to make your overnight visitors feel extra welcome, by all means, leave them in the comments so we can learn from you!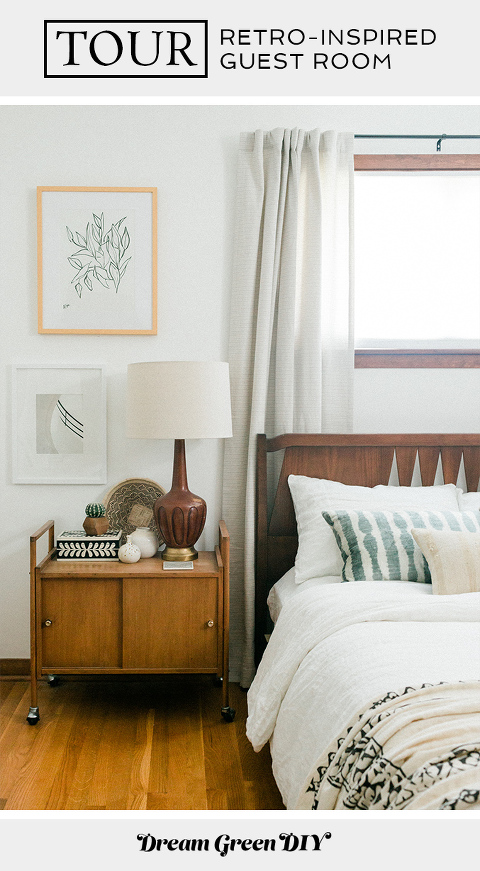 *I earn a small percentage from purchases made by the affiliate links above. Affiliate links are not sponsored. You can rest assured that I would never recommend a product that we don't use and love ourselves.