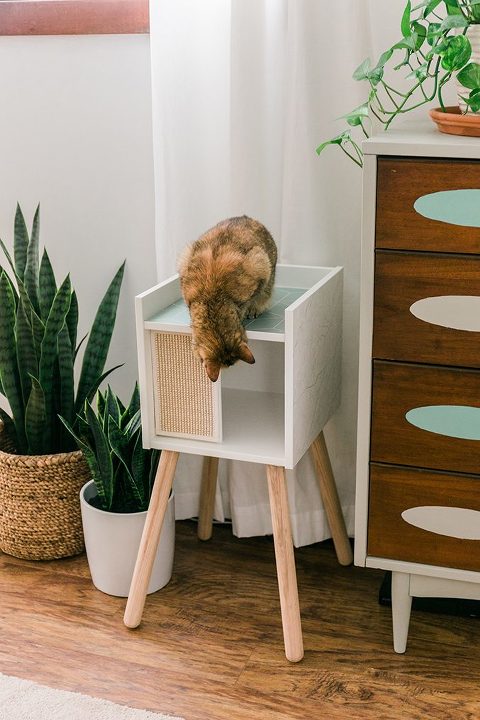 I'm obviously just a tiiiiiny bit obsessed with our pets (evidence here, here, here, and here), so whenever I have the chance to team up with Hunker to put together an animal-themed DIY project, you better believe I jump all over it. Case in point, the quick step-by-step tutorial I just produced for the website all about how to upgrade IKEA's Lurvig Cat House.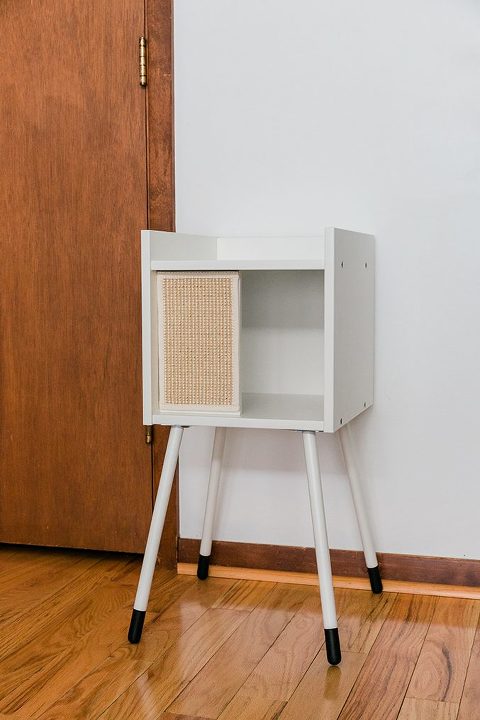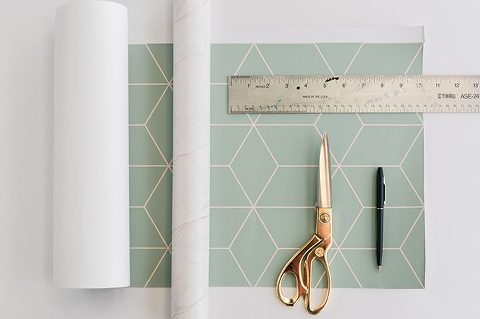 On the whole, this little cat house is pretty awesome right out of the box. It has a cool minimalist silhouette, a bright white finish that feels ultra strong and durable, not to mention the coolest little rattan-texture scratch pad out front. What I didn't love, though, was the set of flimsy legs it came with and the lack of personality overall. The good news is that I was able to fix all of that using just a few materials from my craft closet. See the full transformation on Hunker this way!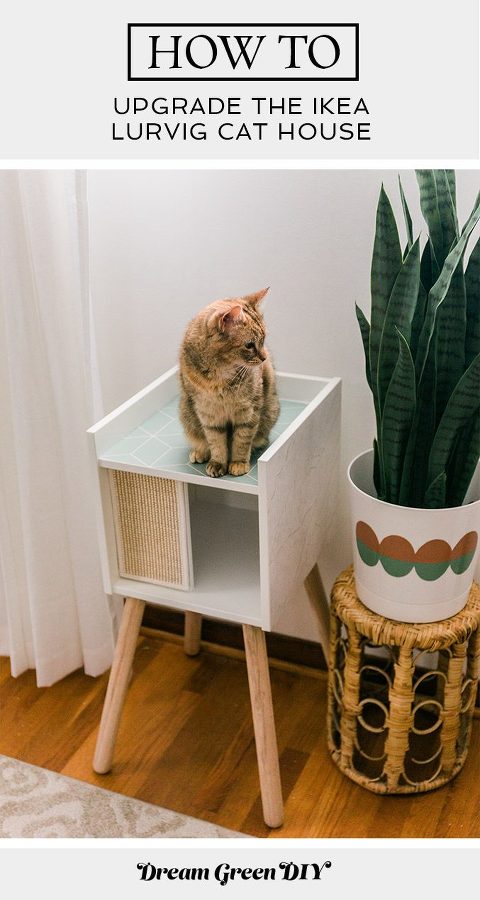 **Oh, and you can see my FULL collection of exclusive DIY projects for Hunker here!