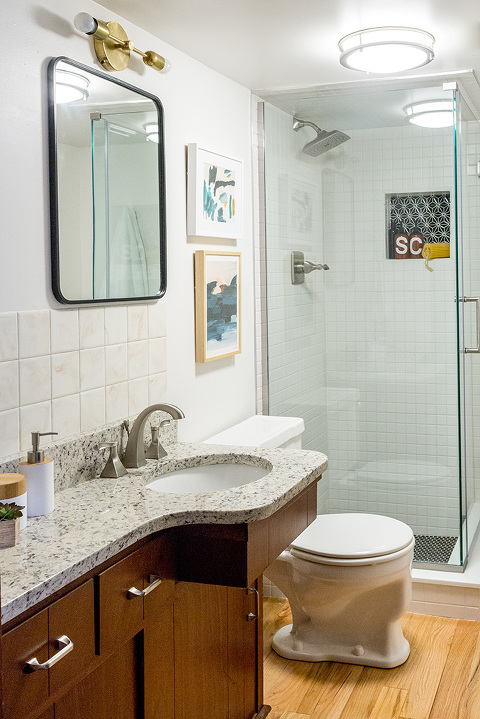 Week 1 | Week 2 | Week 3 | Week 4 | Weeks 5 & 6 | Week 7 | Week 8
(FYI that links will "go live" one at a time as the event progresses)
Do you want in on a little secret? May is going to be a pretty project-heavy month. Why? Because I'm joining up as a guest participant in this season's 8-week extended One Room Challenge event! Click that link in case this is your first time watching an ORC transformation unfold, but if you've been following along here on Dream Green DIY for the past few years, then you're probably already familiar with the challenge because I was a guest participant in the Spring 2018 round of ORC, specifically focusing on making over our master bedroom, and in last fall's event when I tackled our retro kitchen makeover. This time, though, I'm pouring all of my energy into refreshing our downstairs hall bathroom.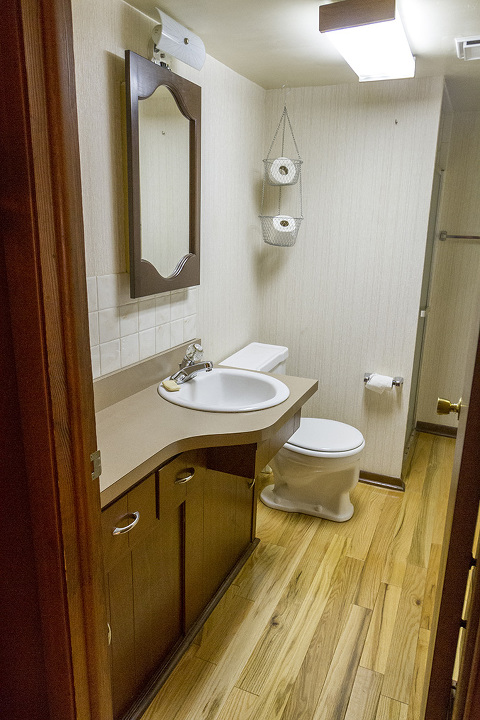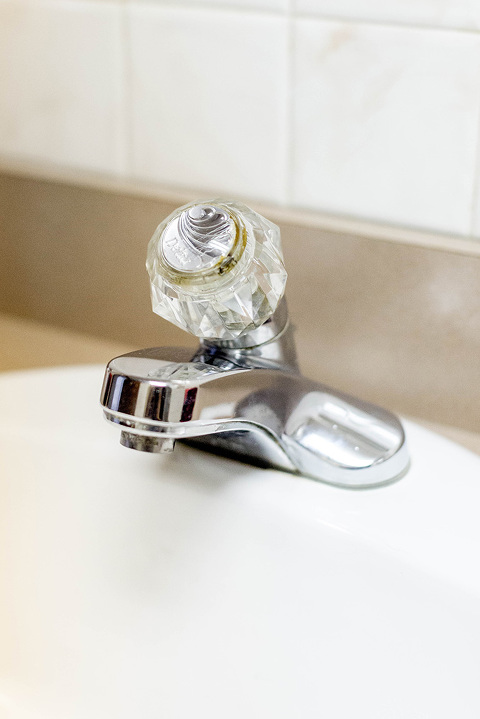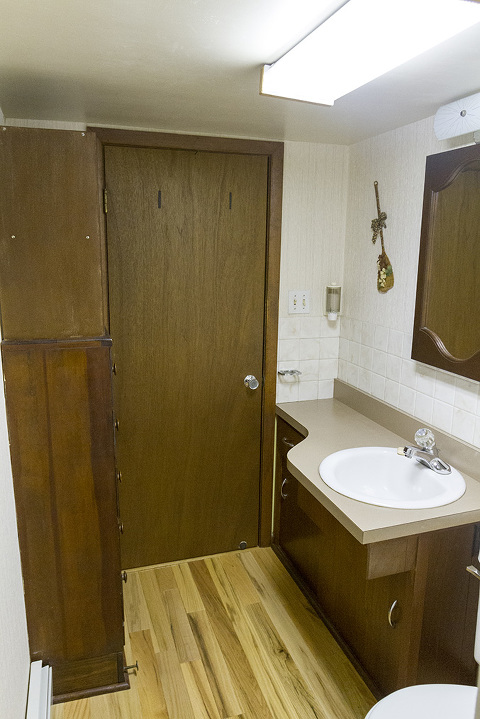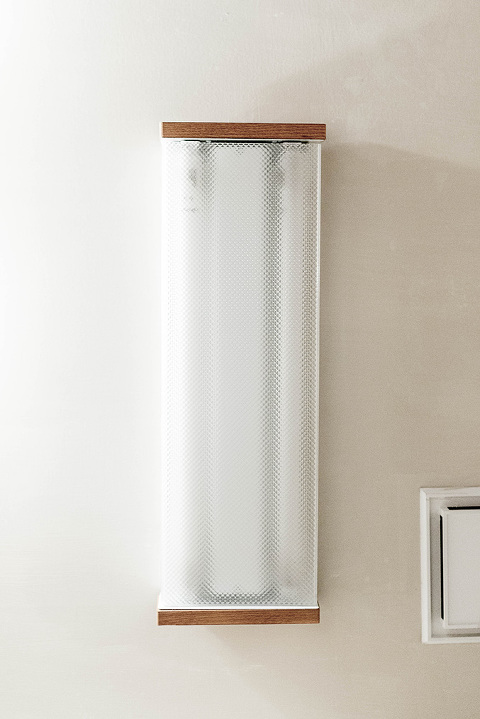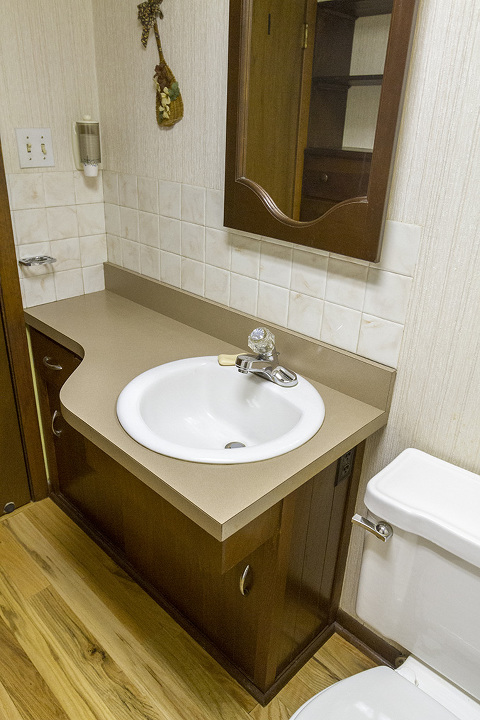 I know I'm cheating a tiiiiiiiny bit by taking you back to the very beginning of this room reno. The truth is that we've already made quite a bit of progress since those pictures above were taken right when we moved in almost five years ago. But I think to fully appreciate the progress this space has made, we have to look at the original state of the bathroom. Back then, the vanity countertop was a dated formica finish, the walls were covered in dusty wallpaper, the light fixtures and faucets were bad replacements from the '80s, and the shower was still a boxed-in, dark, cramped cavern.
First in this room's renovation progress, we did a series of weekend updates fixing things like the faucet, cabinet pulls, and towel hooks. We also had the countertop professionally swapped out to granite. You can read up on those projects here. After that, we did a "Phase 2" renovation, where we had the shower completely gutted to make way for all new tile, a seamless glass surround, and updated shower fixtures. If you want to catch up on all of that progress, here's the reveal post that summarizes the tale.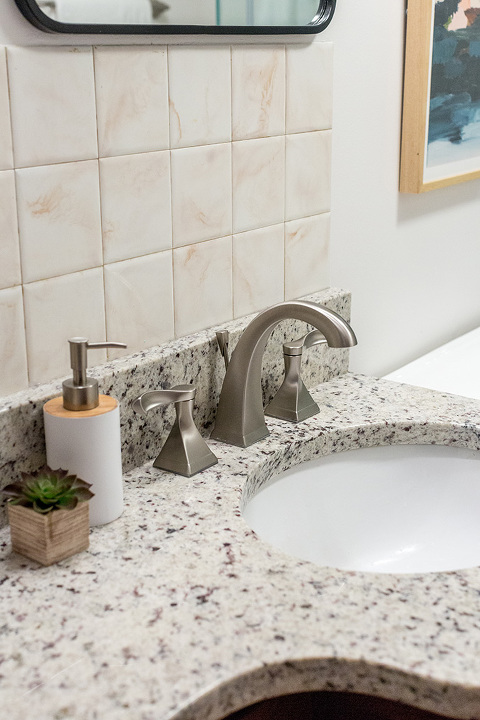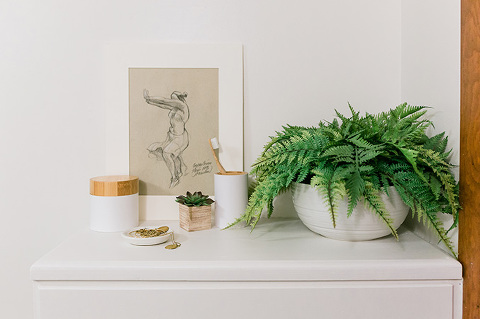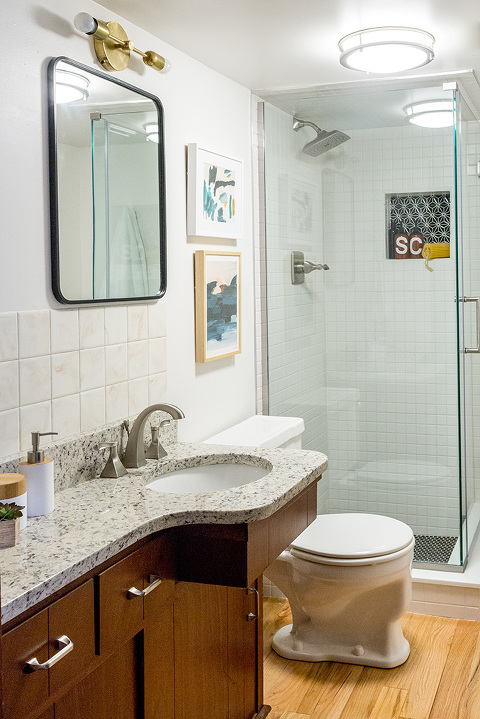 The pictures you see above and below show where the room stands today before kicking off this "Phase 3" renovation in honor of the One Room Challenge. I think we can all agree that it's a "fine" room! The fixtures are updated, it's nice and bright, there are a few decorative accents to liven it up a bit. It's totally okay, but for the last year I've felt like something was missing. There's just not enough personality, plus I think I need to finally admit that the sink faucet, towel hooks, and cabinet hardware I added back in 2017 just aren't right. I picked them out in a rush, and while they're all perfectly functional and pretty, they just aren't very "me" (or very "us" if you count John, but he probably couldn't care less either way).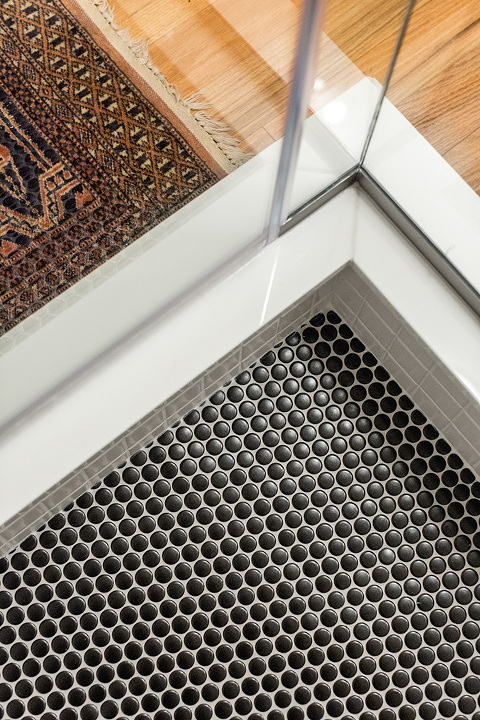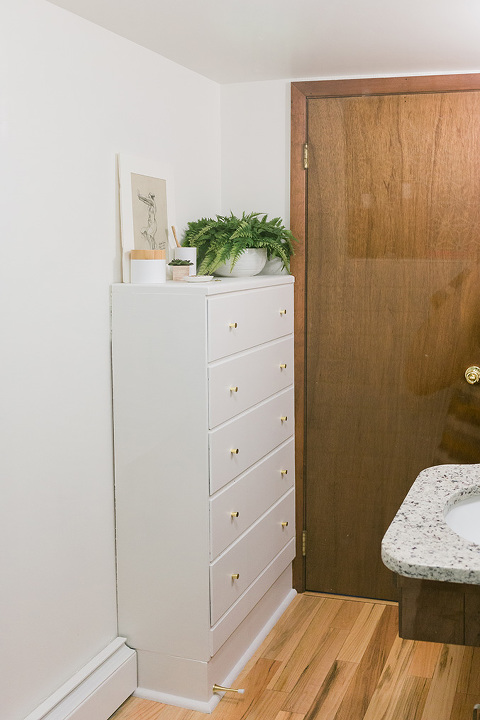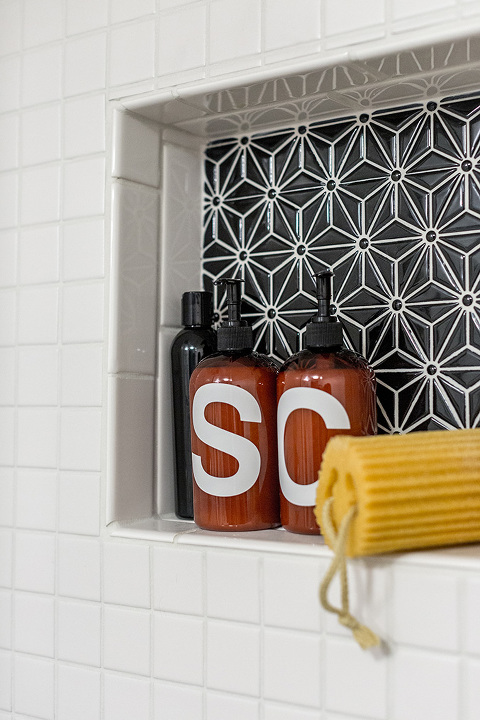 I've got big plans for this small bathroom that I can't wait to bring to life over the next eight weeks, including adding lots more color, functional fixes for the bad design choices I made years ago, and, of course, a few DIY projects thrown in for good measure. Stay tuned as we make-over this pint-sized space, and make sure you visit the One Room Challenge event website hosted by Linda, of Calling It Home, for even more design inspiration. Thanks for following along!