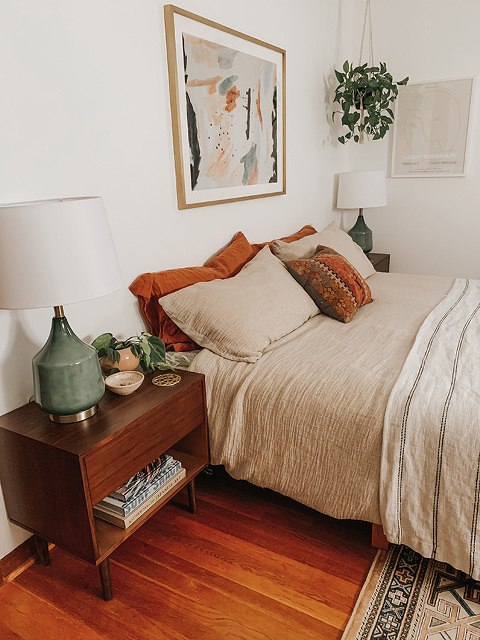 *This post was sponsored by INMOD. All opinions are my own.
I'm back today with "Part Two" of my 2021 collaboration with INMOD, and this time I'm talking through my tips for styling their Emerson Nightstand. The key to nightstand styling, in my opinion, is finding the right balance between pretty and functional. Your bedroom isn't a place where guests tend to congregate (unless you live in a studio!), so you don't have to think quite as hard about decorating, per se.
This space is more about honing in on things that are essential to your personal routine, like calming hand lotions you like to put on before bed, your beloved sound machine, and even the perfect spot to set your earrings down right before tucking yourself into the sheets. Keep scrolling for six of my best tips for making your nightstands look nice, but also how to make them work for you and your nighttime routine.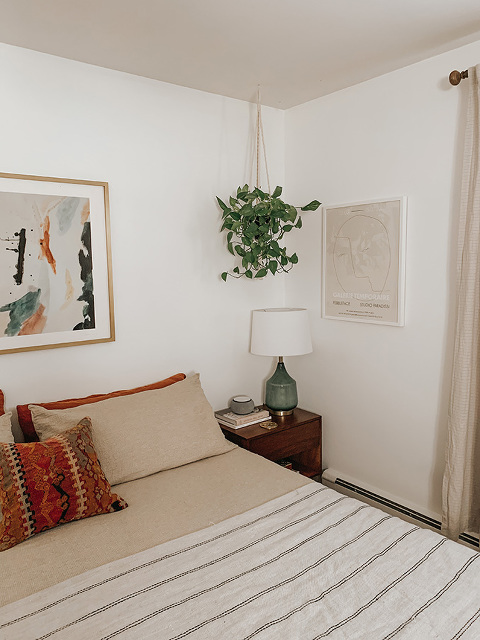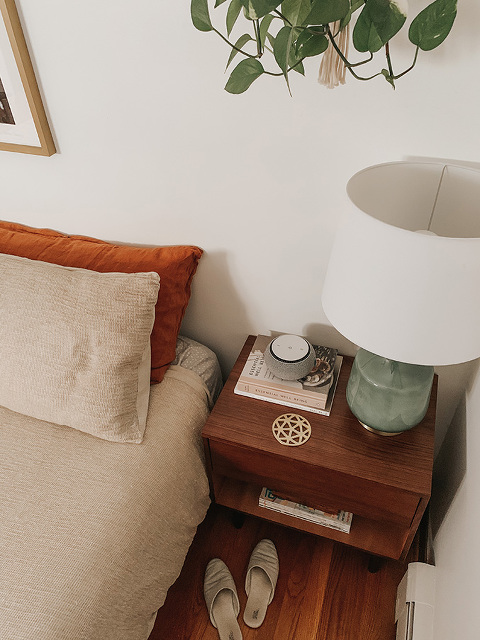 How To Style A Functional Nightstand:
1. Use decorative boxes to store things like remotes (if you keep a TV in your bedroom) and chargers. I was always mixing up my tablet charger with my phone charger until I started using a decorative box to store just tablet electronics. It looks nice sitting on the open shelf in my nightstand, but also helps keep me organized.
2. Elevate necessary sleep accessories (like a sound machine) on stacks of books or magazines to make them look more intentional and less random.
3. Speaking of books, only style with ones that you'll actually feel like reading before bedtime! I went to school for art, and love brushing up on history, but the evening tends to be the only moment I can find during the day to actually do that. So, I keep stacks of art books (and gardening ones, too!) near the bed. They look nice, but I also truly do use them.
4. Get yourself a set of pretty coasters, people. They will help protect your nightstand tabletop, and keep you from getting in a pinch and having to balance your morning cup of coffee on the back of your phone case or a book.
5. I love styling ceramic bowls on our nightstands. They're perfect for dropping your rings and necklaces into right before bedtime. You can use a vintage bowl, or maybe even one you made yourself, like I did here.
6. Finally, it's all about lighting. I invested in a pair of matching table lamps that suit the low height of our bed frame, and outfitted them with bright, warm-toned bulbs that are ideal for reading in bed. The golden glow they give off in the evening puts me in such a good mood. Try it!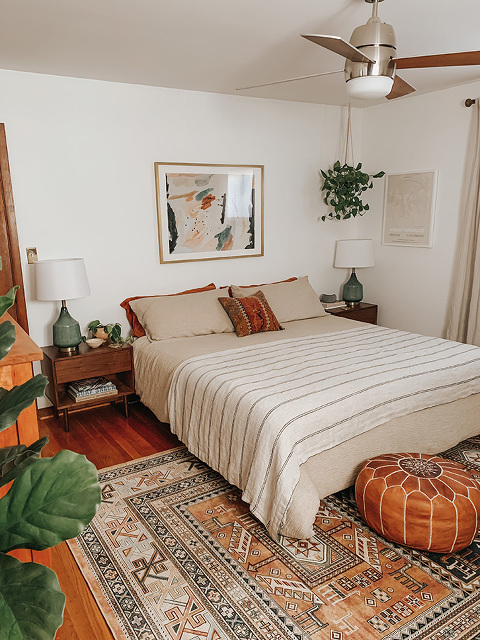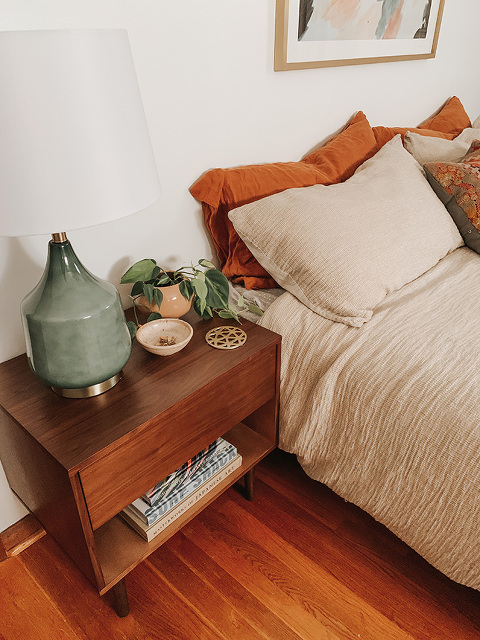 Do you have nightstand styling tips of your own to share? Do tell in the comments below! I know a few of my suggestions will sound self-explanatory, but sometimes the easiest of concepts can elude us. I know I've personally overlooked simple solutions to things around our own house that I wish someone had told me about ages ago! Even if my ideas help just one of you add functionality to your bedroom setup, I'll feel like my job is done here.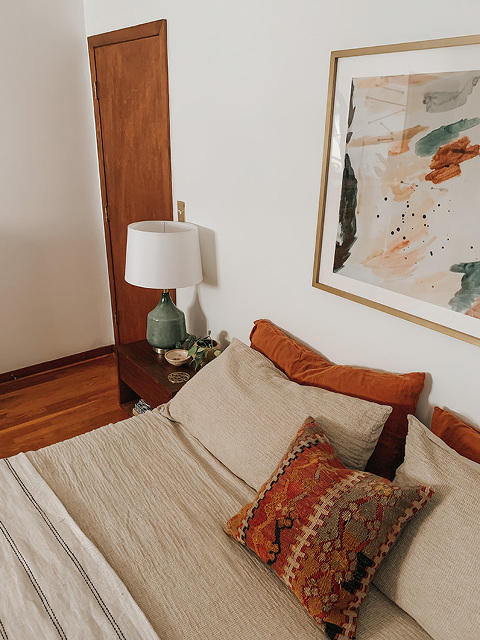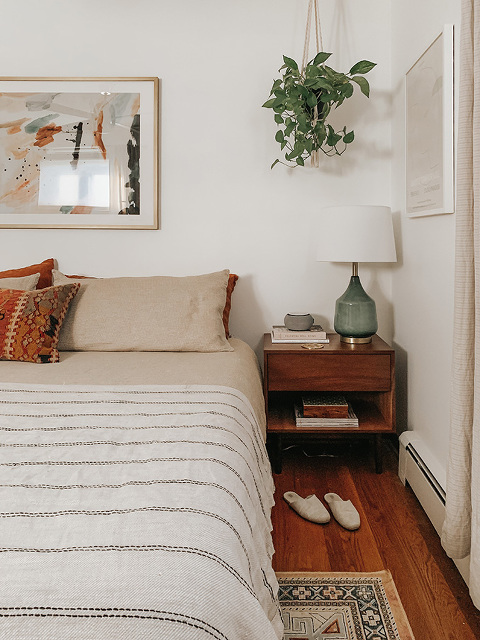 Big thanks to the team at INMOD for working with me on this latest feature! If you're just tuning in, you can click these next links for my candid, "real life" reviews of the INMOD Ashton Leather Armchair and Emerson Nightstands, and don't miss my favorite story in the series—how to buy furniture sight-unseen online with confidence.