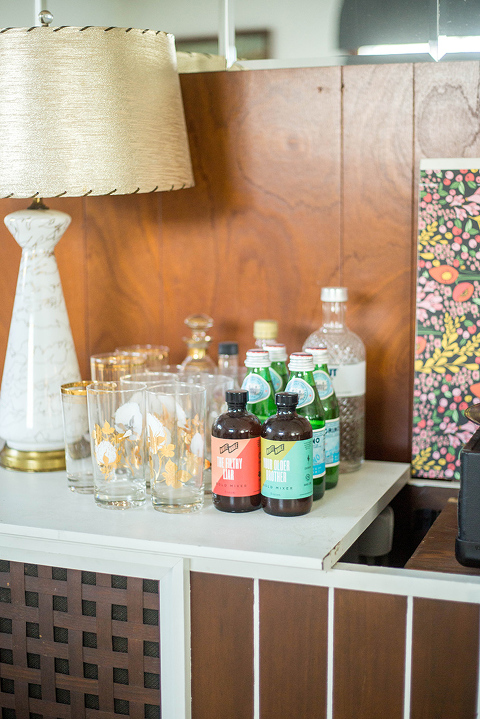 Remember the cool retro record cabinet we used to have? I was looking through photos to add to this post and thought I'd throw things waaaaaay back to our beloved painted cabinet. If you remember, it was a $25 vintage score from the Habitat Restore in our old hometown that, sadly, never quite fit in our new home. We just ran out of logical room for it, so I had to sell it. The good news, though, is that it found a very happy home with a local gal who seemed to really appreciate the cabinet's refurbished retro charm.
Do you have a Craigslist piece that you regret selling? This might just be my one…Scroll on for some equally cool retro refurbish projects that I've come across on the web, plus a few new pieces that we're thinking about adding to our collection.
Weekend Inspiration: No. 10
1. I love how Brittany made-over these retro nightstands with poppy yellow paint!
2. This vintage trailer makeover might just win the prize for coolest mid-century renovation ever, though.
3. Here's another piece of painted secondhand furniture that I wish I hadn't sold on Craigslist.
4. You can learn how to make a new piece of furniture feel retro with this easy paint tutorial.
5. Whenever I need to brush up on the process of refreshing vintage wood, I always head back to this post via Yellow Brick Home.
6. Have you seen the new Opalhouse collection at Target? The boho textures and earthy color palette are hugely inspiring my One Room Challenge makeover right about now.
7. We're finishing up the last big pieces of our hall bathroom renovation, and I feel like the room needs just a little more color. This mid-century inspired piece of art could do the trick.
8. I just ordered a handmade pillow from this site and can't wait to add it to the collection on our bed.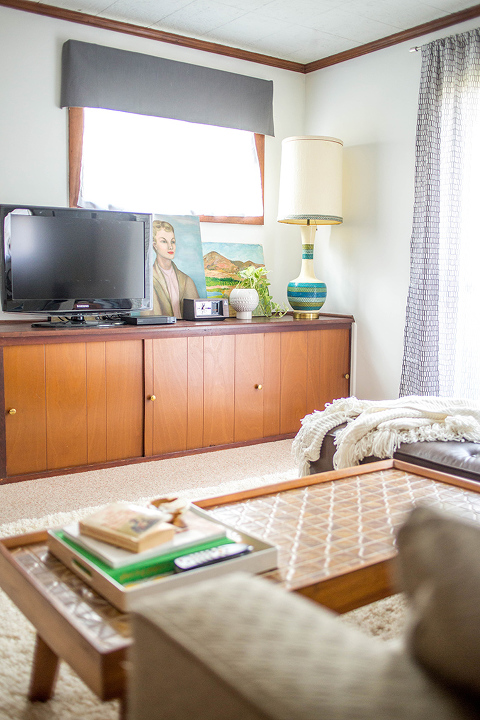 *I earn a small percentage from purchases made by the affiliate links above. Affiliate links are not sponsored. You can rest assured that I would NEVER recommend a product that we don't use and love ourselves.
**Don't forget to sign up for the Dream Green DIY newsletter! The next issue hits everyone's inboxes next Wednesday, and includes our family recipe for banana bread. You can sign up to get on the newsletter email list here.