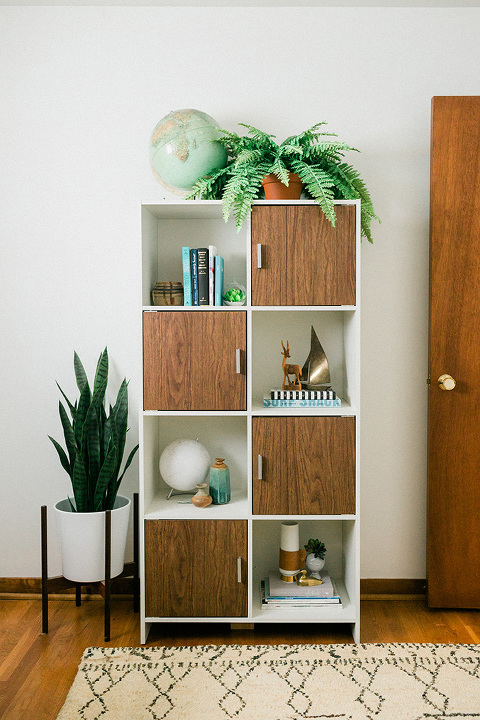 This may sound strange, but one of my favorite ways to spend any downtime between Christmas and New Years is with organization projects. It's one of the few times during the year that I get true time off, so I often spend it getting down to business on the home projects that got put off throughout the other seasons—things like weeding through my clothes, reorganizing kitchen drawers, and taking a long, hard look at the home décor I keep stored away for no good reason anymore.
I managed to do exactly that over this past holiday season, and, throughout the process, kept a running mental list of all the things we did in case you're looking to declutter your own space in honor of the new year. Keep scrolling for five of the biggest takeaways I can offer, and then be sure to share your own tips in the comments so we can keep our collective motivation going through spring!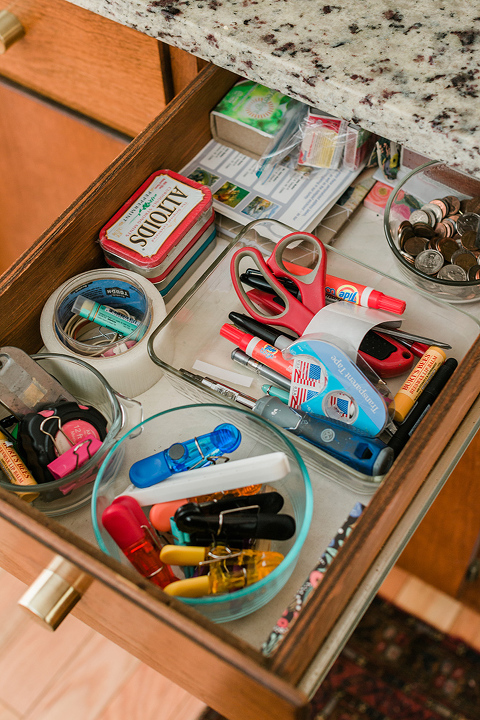 1. Use old Tupperware as drawer dividers: John and I spent one afternoon just after Christmas going through our Tupperware collection, and ended up finding a few containers that didn't have matching tops for whatever reason, or that had just generally run their course. Instead of throwing them away or donating them, we decided to use the containers as recycled drawer organizers. They're now playing host to odds and ends in our junk drawer to keep things separated and more readily accessible. It may not be pretty, but it works—plus it was free!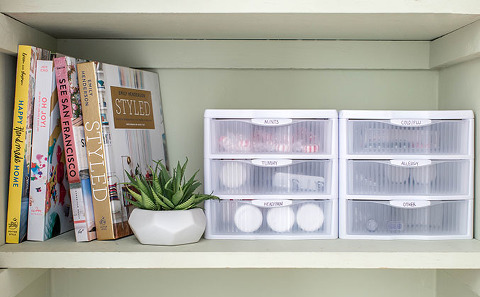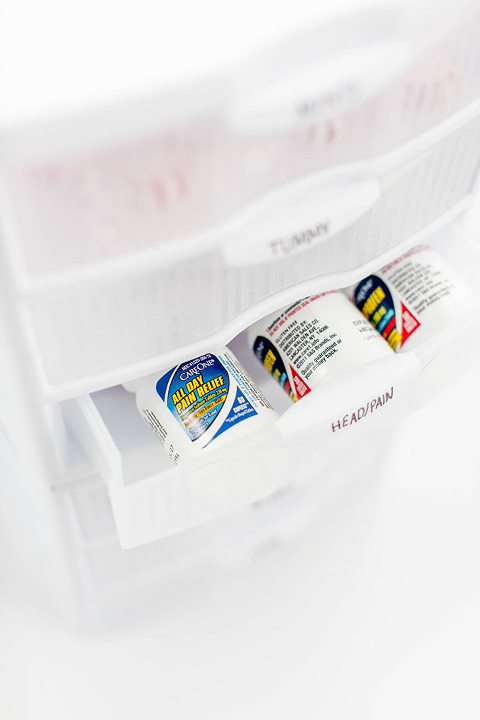 2. Make the most of closet shelving with removable boxes that have drawers: If you have a shelved hall or linen closet in your home like we do, then do yourself a favor and store up. In other words, invest in a few inexpensive organizers with drawers, and set them on the shelves so you can take advantage of that often-neglected negative space in between the shelves. As an example, we keep all of our medicine in labeled drawer organizers in the hall closet so that the bottles aren't cluttering our kitchen cabinets or drawers. Use this life hack to store small things vertically, like jewelry, extra beauty products, or even your receipts.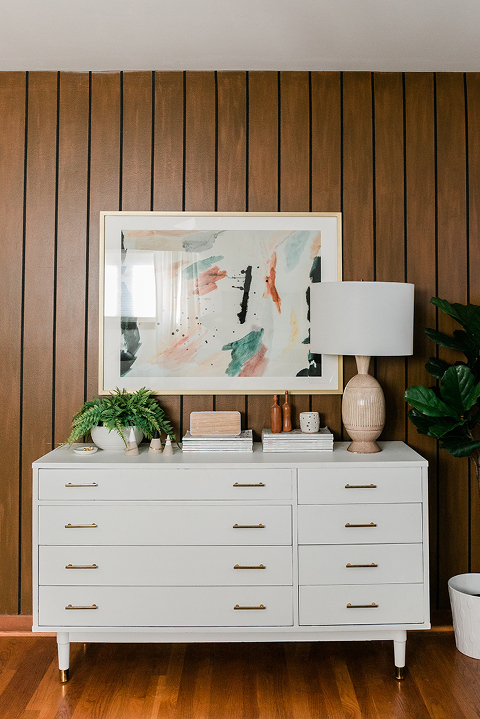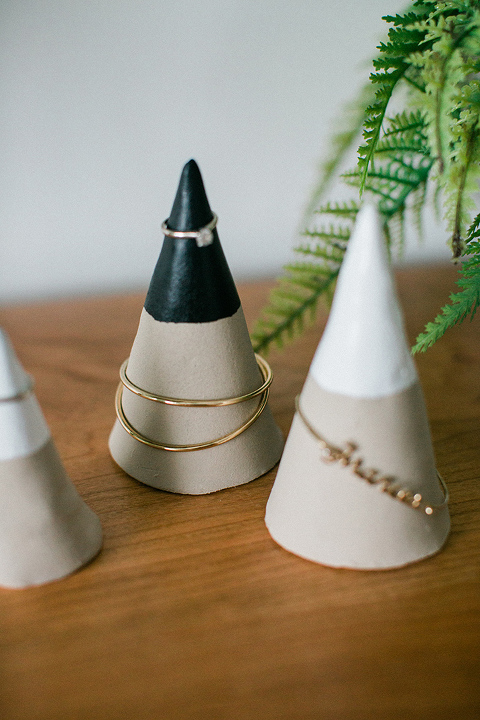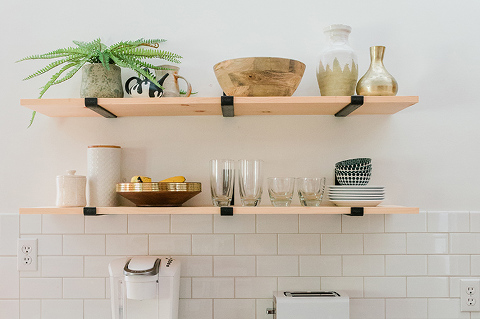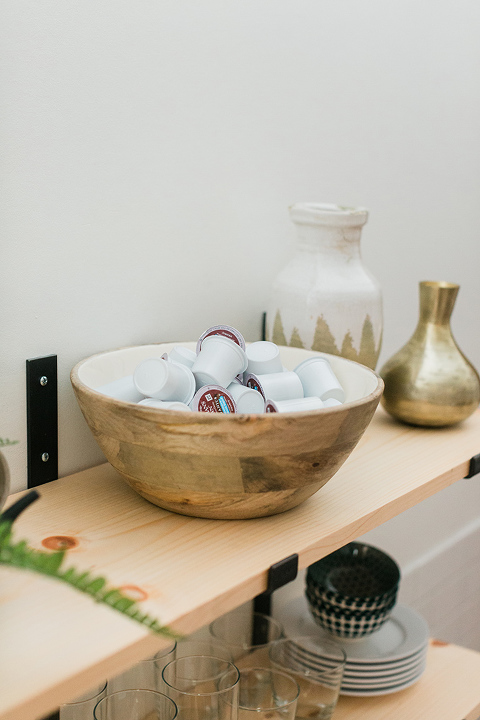 3. Style exposed storage solutions that are pretty to look at in addition to being functional: Sometimes clutter just can't be avoided, especially when you need certain items to be within extra easy reach (think: coffee pods, everyday jewelry, etc.). For those items, disguise them as décor by using decorative bowls and handmade jewelry stands to corral them. That way you can keep these things out in plain sight, but they look more like intentional décor than usable clutter.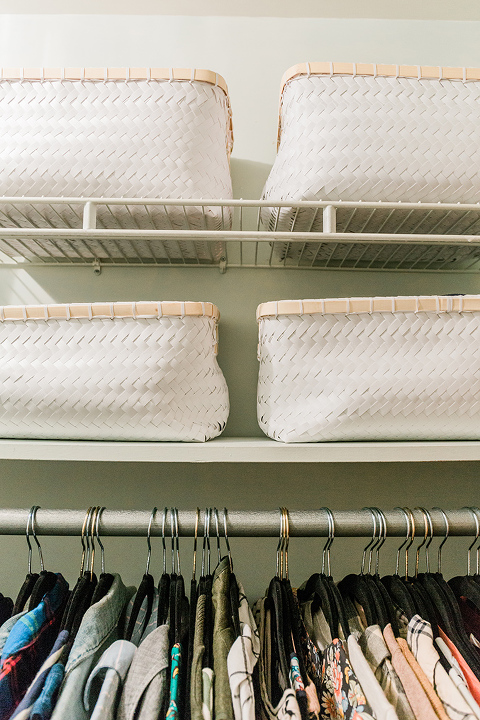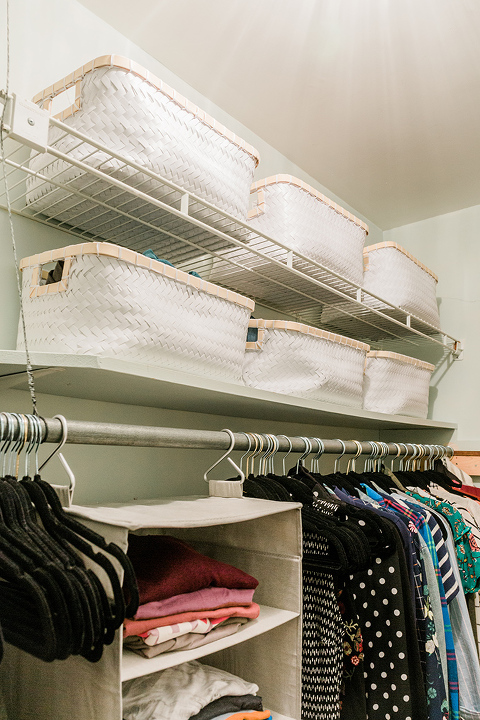 4. Hide excess stuff in matching baskets: John and I used to keep our most-often-used folded clothing out on the shelves in our closet, but it started to look really messy and cluttered. So I bought six matching white baskets from Target (similar option here) to keep those everyday pieces within easy reach but hidden from sight. It instantly made our closet look cleaner, but everything is still really accessible. Try this trick with just about anything that you keep on closet shelves—from stacked magazines and books, to shoes and accessories.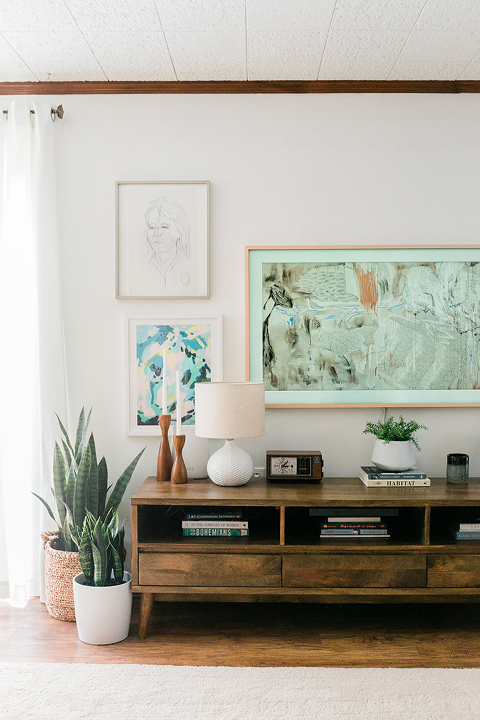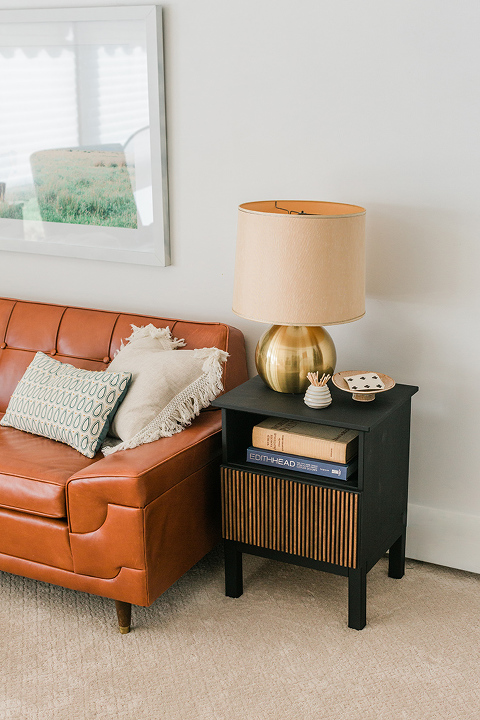 5. Put furniture pieces with drawer storage in every room: It may seem a little strange at first to put a dresser in your living room or dining space, but trust me when I say that these types of pieces are game-changers when it comes to hiding clutter! We have furniture with drawers in every single room in our house (even the bathroom) to help hide away the things we use all the time—board games, extra batteries, cake stands, cords, and guest linens. It's much easier to disguise a dresser as a console table with clever styling then it is to try and hide clutter in a space with no hidden storage options.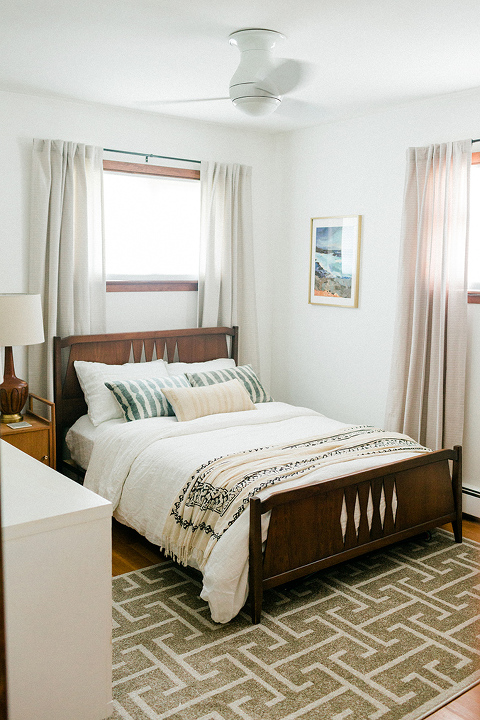 What decluttering tips am I missing in this list? I know you guys have all sorts of clever organization solutions to offer, so please tell us about them in the comments. I'm working on a much more involved post all about drawer organization (five ways to do it, in fact!), so stay tuned next month for that. In the meantime, let's keep the conversation going—share your own decluttering ideas below.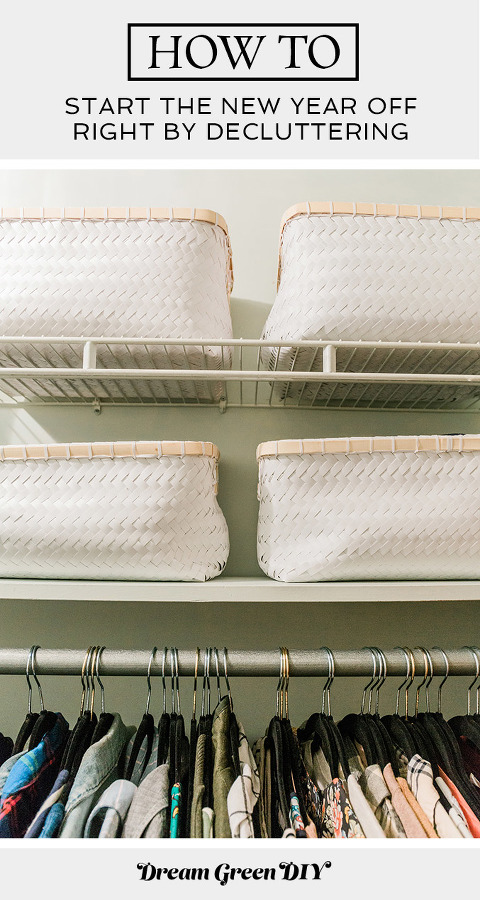 *I earn a small percentage from purchases made using the affiliate links above. Affiliate links are not sponsored. Rest assured that I never recommend products we wouldn't use or don't already love ourselves.