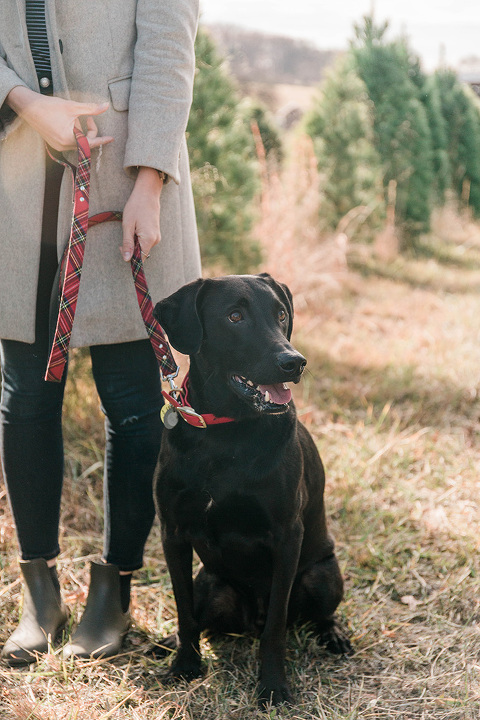 Truth be told, I thought it was going to be a whole lot harder getting back to work after two whole weeks off, but I've somehow managed to tap into some unseen energy source in order to hit the ground running. That said, I'm still feeling a little wistful whenever I think back on my winter break adventures.
As I work behind the scenes to build up new décor- and DIY-related stories to tell here on the blog, I thought I'd try easing us both into big project talk with a low-key recap of what my family and I got up to over the holidays. I always love hearing what other people end up doing during their time off, so here's my own little contribution.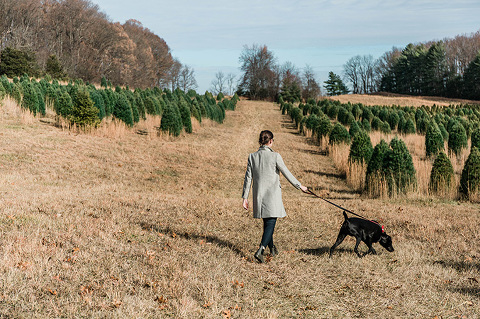 Of course, the number one thing was time with family. Things are so much easier in terms of Christmas traditions now that my parents live locally. They moved from an hour and a half away back in April, which I'm sure you can imagine helps simplify things in terms of holiday travel.
John's family still lives out of town, so we did make the trek "over the mountain and through the woods" to visit with them on Christmas day, but it was a lot less stressful not having to bounce from house to house and family to family. We were able to really settle into our time with John's family over the holidays while we were there for the day, and I loved every minute of it.
The rest of the week around Christmas was spent over at my parents' house here in town eating good food and drinking great wine. My mom, sister, and I spent one of our days together shopping while my sister was in town from North Carolina. She ended up staying for the whole week with her dog, Rory, and we had a blast watching Christmas movies and listening to holiday music in our pajamas. She and I basically turn into two little kids around December 25, and I love it. I hope that never changes.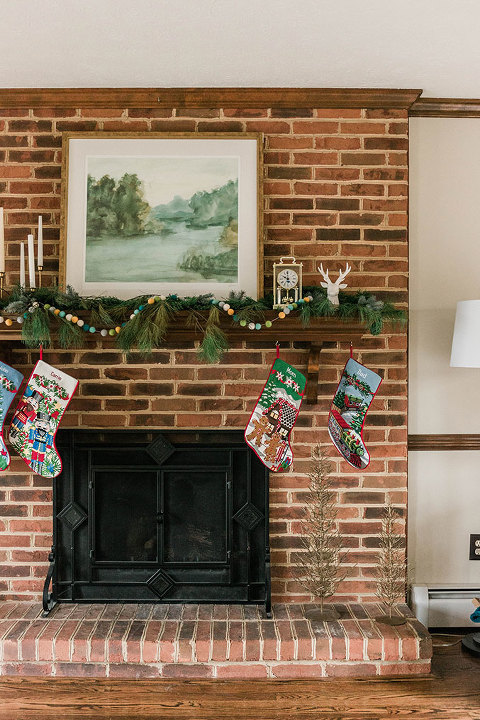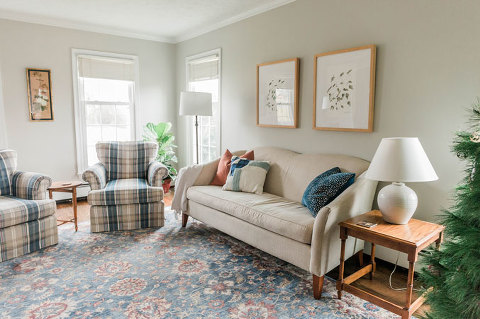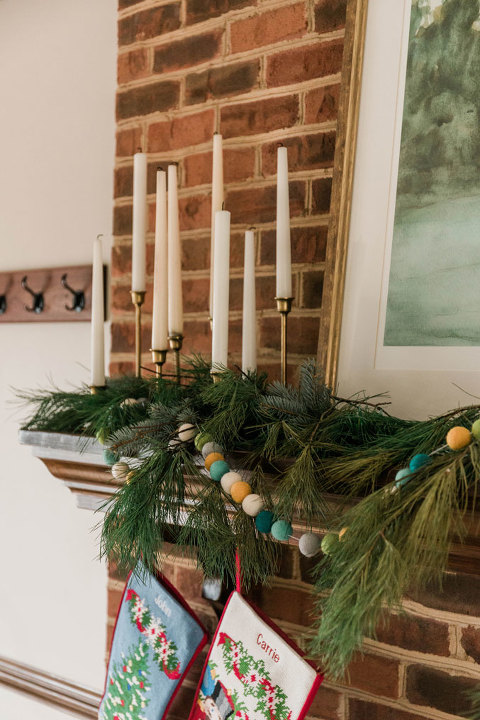 One of the most exciting things about the holidays this year was getting to decorate my parents' new house for Christmas for the first time. They actually hosted their friends from back in their old town for a Christmas luncheon, and many of them were seeing the house for the first time, so mom and I worked really hard getting the house looking its best for the holiday. Getting to enjoy those decorations was a real treat over my winter break. See photos above and below of what we put together!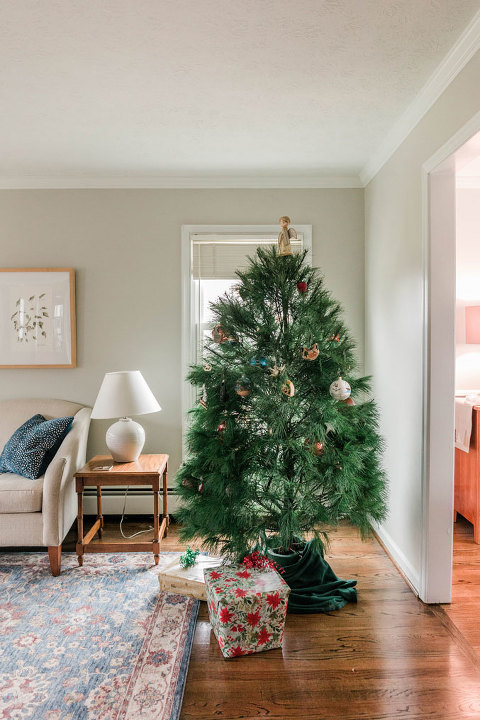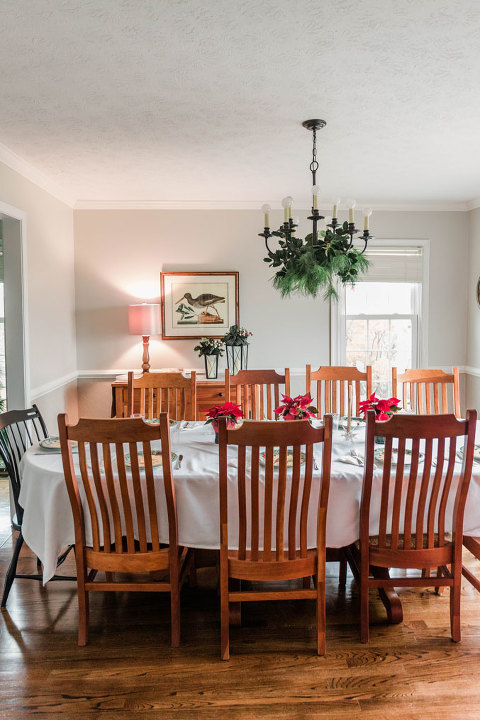 Another favorite outing with my mom and sister was the afternoon we spent at Veritas Winery. I'm not sure if any of you are local, but if you are and haven't visited yet, I couldn't possibly recommend it more. My family is part of the "Wine Club" at Veritas, which means we get free tastings and awesome discounts on wine. We always have a blast choosing a bottle of wine to share there in the tasting room, and this particular visit was especially thrilling because we snagged a spot to relax on one of their big leather sofas by a roaring fire. I wish I was there right now.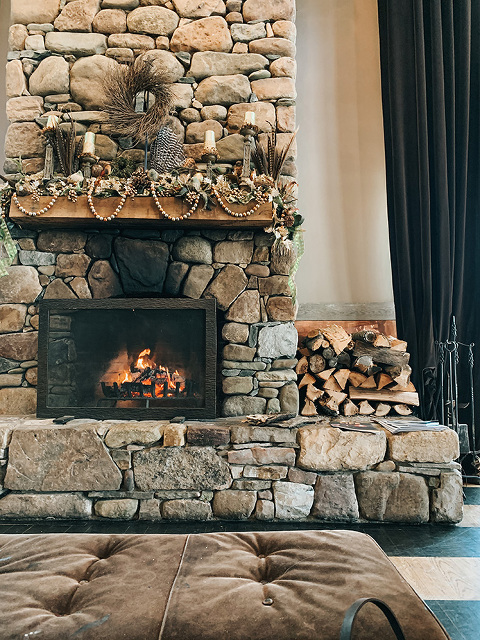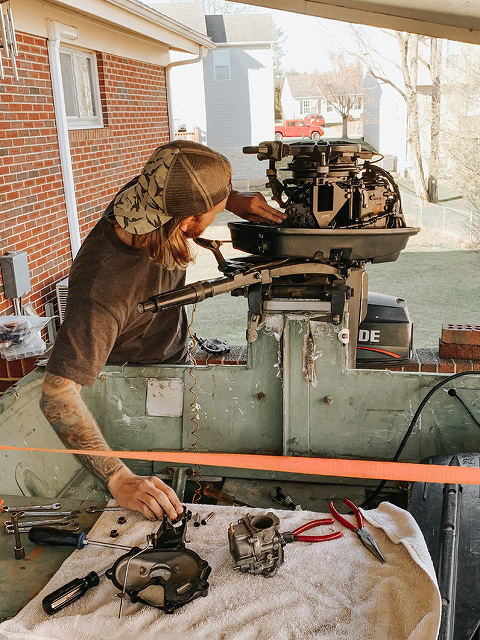 So, what was John up to while my mom, sister, and I were treating ourselves to shopping and wine? He was fly fishing almost every single day—his favorite pastime. He actually had to work most days during the holiday, having off just for Christmas day and New Years day, but he made the most of it by getting out on the water every second he could. As you can see from his short sleeves above, the weather was pretty warm for this time of year, so he put his boat and raft to work on the water, soaking up the sun.
John and I did manage to sneak off for one day together in between Christmas and New Years to Charlottesville, which is about 30 minutes from here. Even though I'm under a self-imposed "No Spend" challenge for the month of January, we decided to hit a couple of our favorite thrift stores. John's on the hunt for some new furniture for his fly-tying room, and we found a few possibilities, but ultimately decided to hold off for now.
We got lunch at our favorite Charlottesville restaurant, Whiskey Jar, where they actually opened up the doors to the outside at one point because the weather was so nice! We also did a big grocery shopping trip at Wegman's because we only have boring grocery stores here in Waynesboro.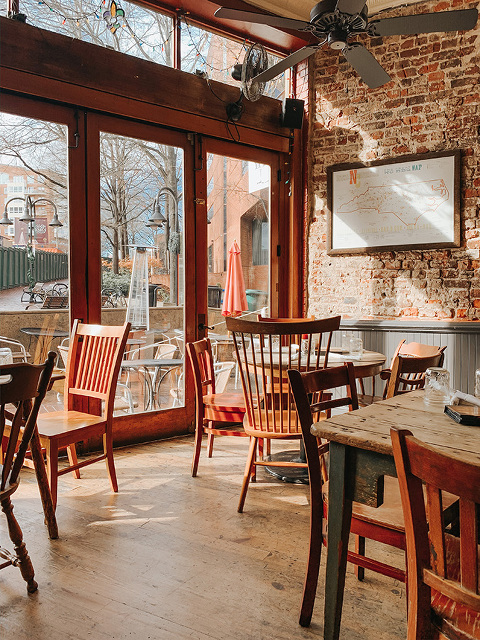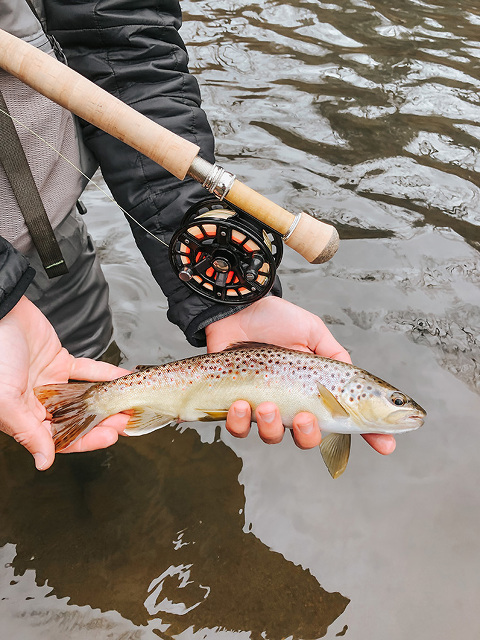 After my sister headed back to North Carolina and John went back to work post-New-Years, I spent almost the entire week by myself. As an introvert, I get majorly burnt out on tons of family time, and we had spent a LOT OF TIME together over the holidays. I soaked up every blissful moment of quiet during those last few days of my winter break. I barely even listened to music, preferring instead the complete silence of our house as my way of coming down from my Christmas high.
One thing I did manage to cross off my list was a painting project that I had been meaning to get to for years—seriously. I'm planning to share lots more about that project next week, but there's a pretty major sneak peek in the photo below…
That about covers everything from my winter break! It was so great to rest and recharge, first, with my family, and then by myself. It gave me lots of time to dream up big plans for 2020, which I can't wait to watch come to life. In case you missed my manifesto for the new year, click back here, and then feel free to share what you got up to during your own holiday adventures in the comments!