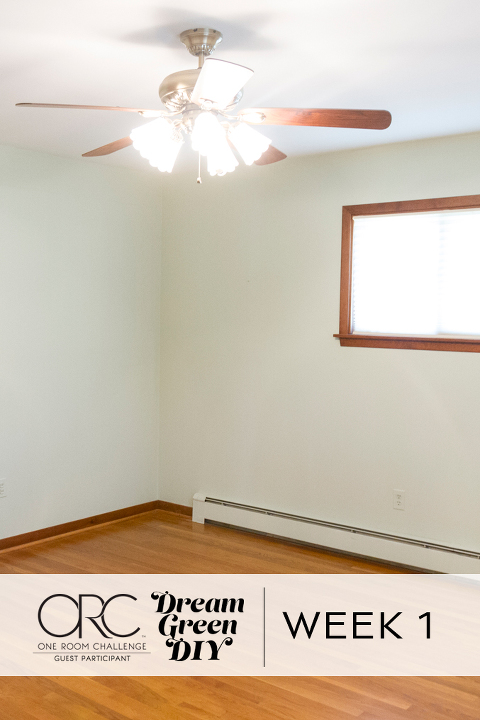 Week 1 | Week 2 | Week 3 | Week 4 | Week 5 | Week 6
Well, the secret is finally out…I'm playing along as a guest participant in this season's One Room Challenge™ hosted by Linda, of Calling It Home. While I've always enjoyed this digital design event from afar, this will be my first time actually participating, and I can already tell that it's going to be a ton of fun. Also a ton of pressure, but I love working on a deadline, so I'm not too overwhelmed (yet).
If you've never heard of the One Room Challenge, it's a web-wide event where 20 featured designers document the progress of a room makeover on their websites throughout the course of six weeks. Each Wednesday, the designers post updates about their design plans and progress, and week six is set aside for the final big reveal.
Thursdays, though, are set aside for guest participants (i.e. moi) who follow the same 6-week schedule, just a day later. Anyone with a blog can join as a guest participant, with the incentive that two guests will be chosen to be part of the coveted "Featured Designers" in the next ORC event. There are two—one in the spring, and one in the fall.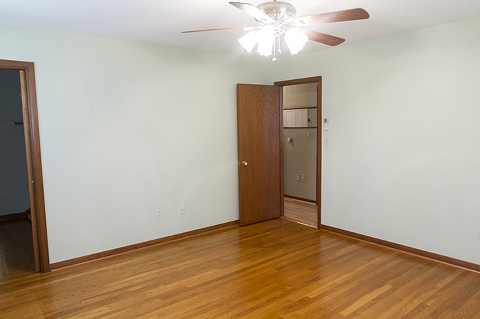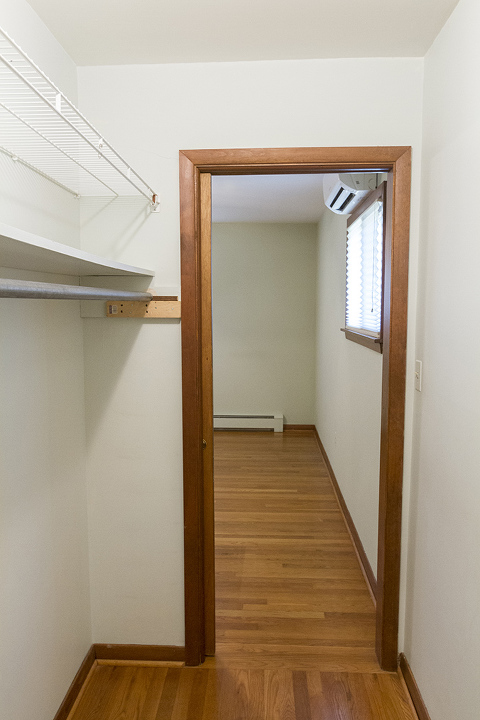 The big motivating factor for me, personally? Just having the excuse to finally tackle a room makeover that I've been dreaming about for years: our master bedroom! No, we're not knocking down walls or adding any architectural details. Instead, it's all about maximizing the space we already have, and putting our money toward budget-friendly accents that can give this room a much-needed facelift.
I think this direction could be helpful to those of you who are in similar situations—you can't quite afford a full renovation, but want to transform a space with nothing but paint, a few new decorative details, and a whole lot of creative experimentation. That's exactly what I'm putting to work in our own makeover, anyway, so I hope the concept perks up your curiosity. It's all about to unfold over the course of the next six weeks, starting today with a whole bunch of embarrassing "Before" photos.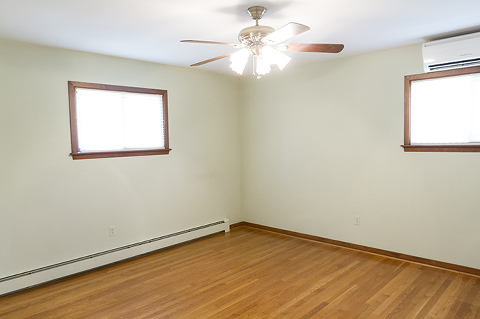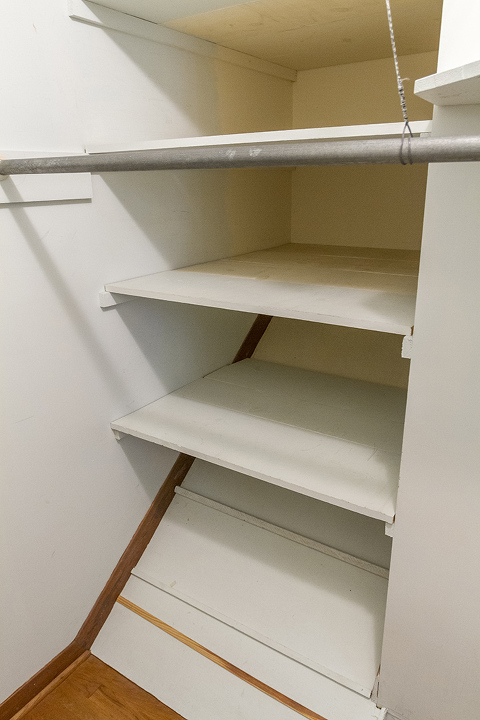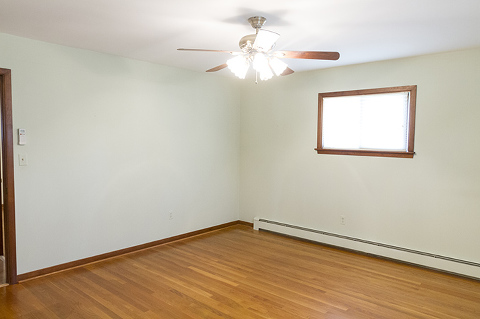 In case you're hopping over from the One Room Challenge™ linkup and have no idea who we are, my name is Carrie, and I live in Virginia in a mid-century brick A-frame ranch with my husband, John, and our four pets. We moved to town on a complete whim back in October of 2015, and have been working hard to renovate our retro home a little bit at a time as budget allows. You can see what the house looked like when we moved in here, and catch up on all the things we've done since then in our fully updated home tour here.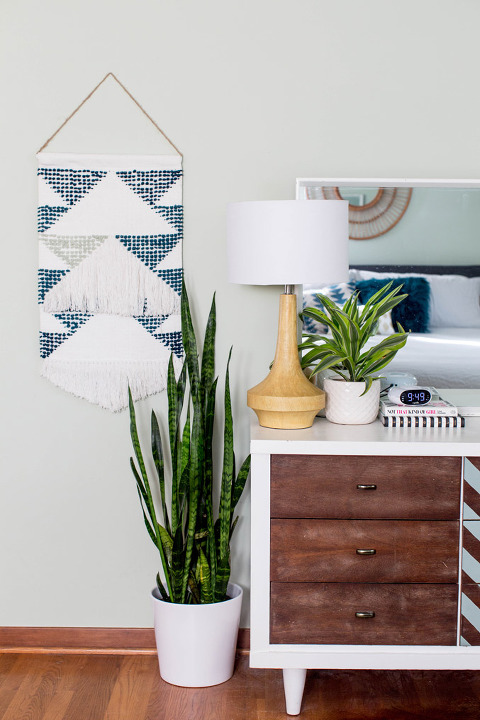 Essentially, our master bedroom hasn't changed since we moved in. If you were to take out all of the new furniture, art, and décor that we've added since 2015, it would look exactly like you see it in these before pictures—aside from the fan, which we did replace. We actually love the original sage green walls, but, unfortunately, the previous owners didn't leave any leftover paint or color information behind, so there's no way to patch and repaint the dozens of holes I've put in the walls for art, and the state of the existing paint is pretty faded and dingy in person anyway.
We've managed to make it work for a while as we focus on other renovations in our home (here's looking at you, hall bathroom), but now is the perfect time to give this room some much-needed love. I'll be back next week to share our plans for the space, but let's just say that paint is going to be the star. In the end, this room will sport four different shades of paint, and I can't wait to show you how it's all going to unfold.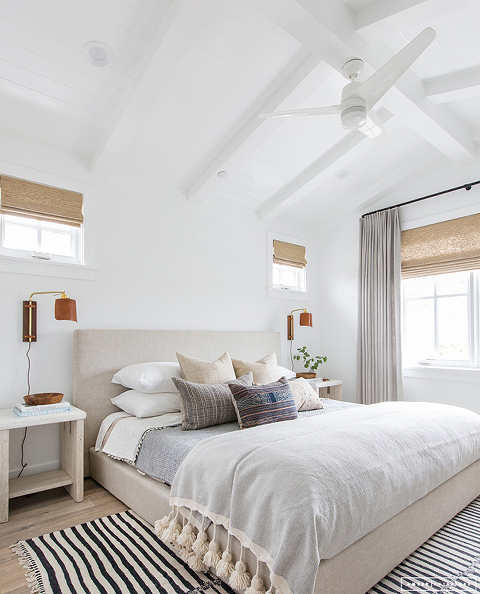 Until then, here are the top two inspiration images that are driving the direction of our master bedroom makeover. We'll be mixing the layered neutrals of the image above (via Amber Interior Design) with the rich, warm tones of the retro-leaning space you see below (via Midcentury Home). Can you picture it? Check back here next Thursday for the full reveal of our design direction and plans, and don't forget to pop over to the One Room Challenge™ website for the full list of featured designers and guest participants.