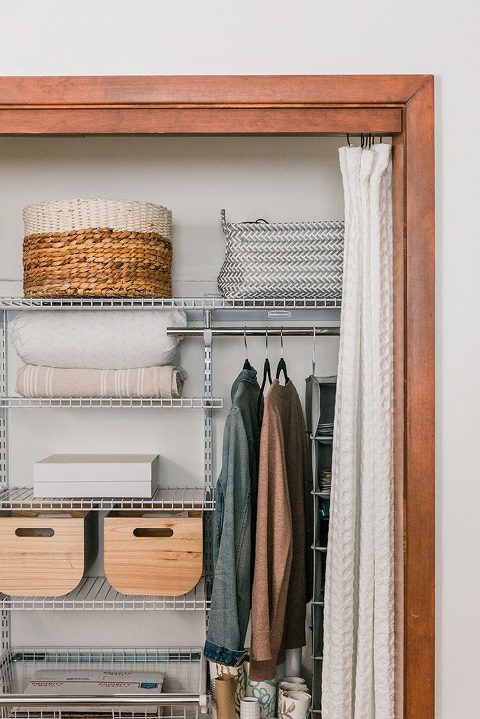 I don't know about you, but every time the new year arrives, I end up moving around our house in a whirlwind. I work extra hard getting things more organized, and I take care of projects that have been lingering on my list for far too long. This year, of course, has been no different. I've already painted three rooms fresh new colors (with John's help, thankfully), and am working drawer by drawer, closet by closet to get all of our belongings whittled down to only the things we use and love most. In case you're in need of some inspiration or motivation, here are five new year's inspired updates to tackle around your own home.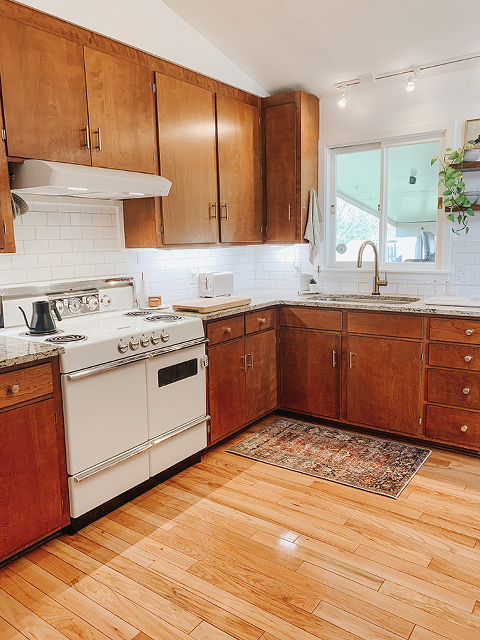 1. Add More Functional Lighting:
The winter season seems to be absolutely permeated by darkness, so I rely heavily on good artificial lighting this time of year to keep my spirits up (and my productivity, too). We've already ticked off several updates in our home to make sure it's well lit for winter, but if that's something you still need to work on, you can learn how to light your home specifically for the winter season in this past blog post. I also can't stress enough the benefits of under-cabinet lighting in a kitchen. I explain how to do so with plug-in fixtures here, and with battery-powered puck lights here. Both options have revolutionized the way our kitchen functions, and we're especially thankful for it during wintertime.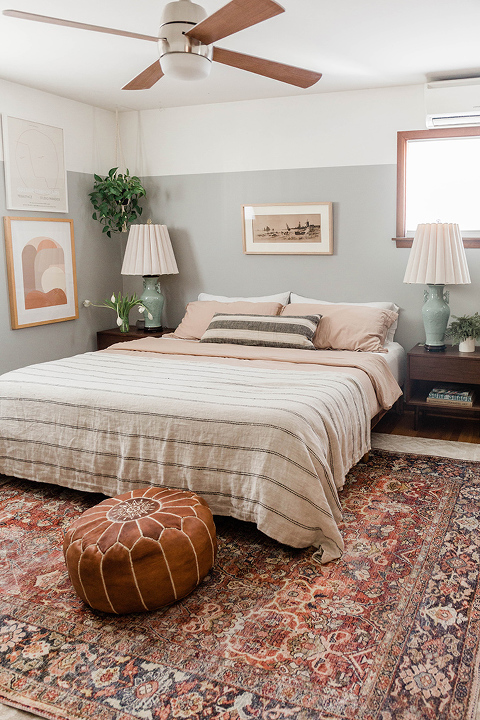 2. Plan A Full Room Makeover:
In my opinion, nothing energizes my routine more than a room refresh. Maybe the new year is the perfect time to go all out and finally commit to redecorating that room that has left you feeling less-than-inspired. I explain my step-by-step process for planning and pulling off a full room makeover here if you need help getting started!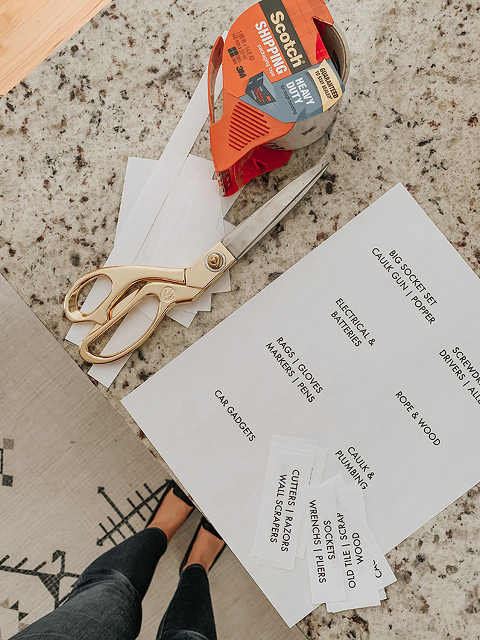 3. Organize Your DIY Tools:
I adore crafting and building things for our home, but it really slows me down when my tools aren't in order. If I know ahead of time that I'm going to have to dig around in boxes to find my wire cutters, nail gun, or that one can of paint I need, I probably won't even bother starting the project. Don't set yourself up for that kind of defeat this new year! Whip your DIY workbench or crafting room into shape using my ideas here. My reorganized tool storage area from last year isn't the prettiest thing in the world, but it functions like a dream, and that's worth more to me than a highly decorated workbench. Oh, and if your most-used tools are mostly kept to a shed, here are some organization ideas to try for that type of zone instead.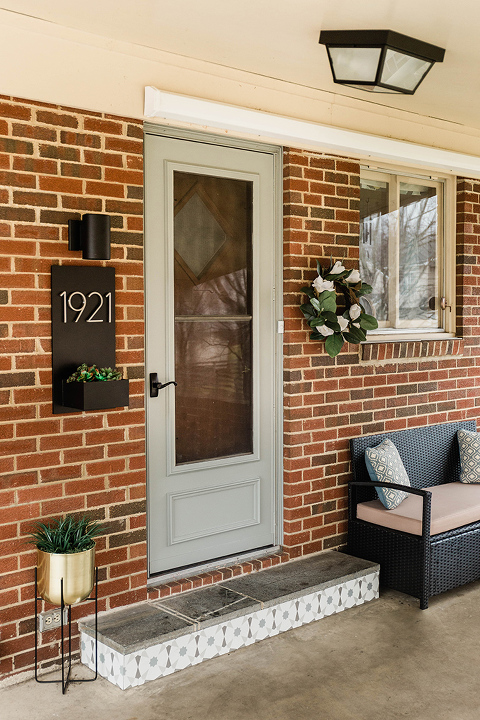 4. Update Your Entry/Front Door:
This brand new year offers the perfect motivation to get your entryway looking its very best. The good news is that repainting your front door a new color or adding some thoughtful decorative accents doesn't take a lot of time or money. If you've been putting this project off, now's the time to schedule it for your next free weekend.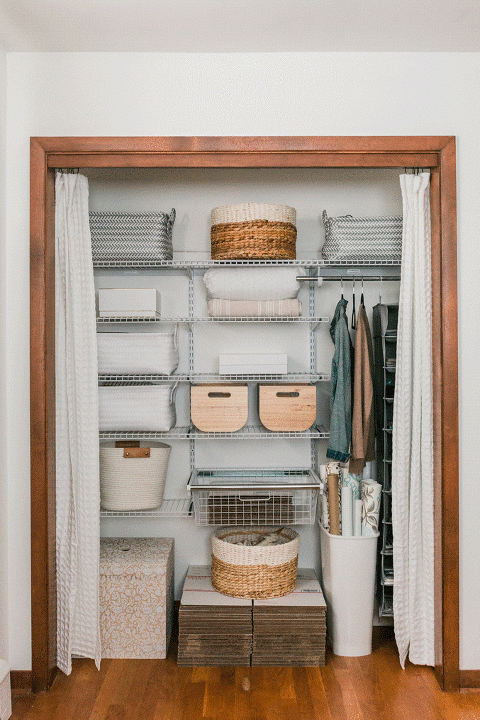 5. Install A Closet Organizer:
This one might just be my favorite project to work on post-holiday season. I tend to do it annually since our closets inevitably get a little out of control over the coarse of the previous 12 months. I've completed a handful of different types of closet organization projects that I've documented here on the blog, so if you need ideas, click back here, here, and here. Our guest room closet makeover (the one you see pictured above and below) was especially satisfying to work on, and we're still loving the DIY closet makeover we did in our primary bedroom.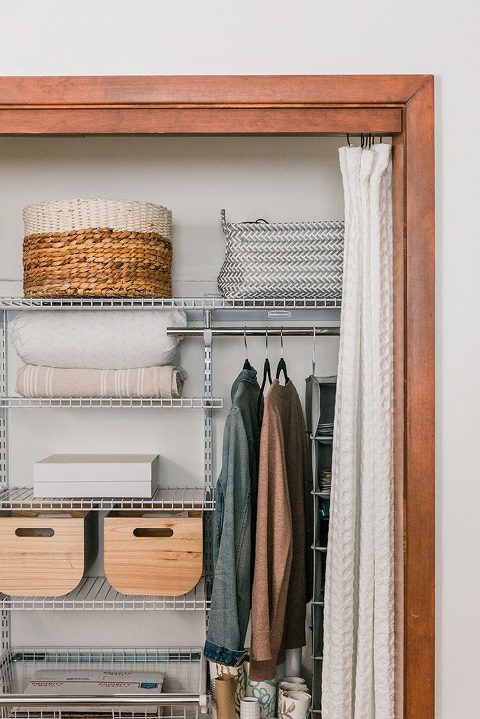 As one last parting thought (and a bonus tip to boot!), try making a DIY vision board if you need help getting your creativity rolling in the first place! This process has helped me so much the past couple of years, and is a really great exercise to spend time on if you're having trouble tapping into your creative drive and inspiration. What are you going to work on first in 2022?