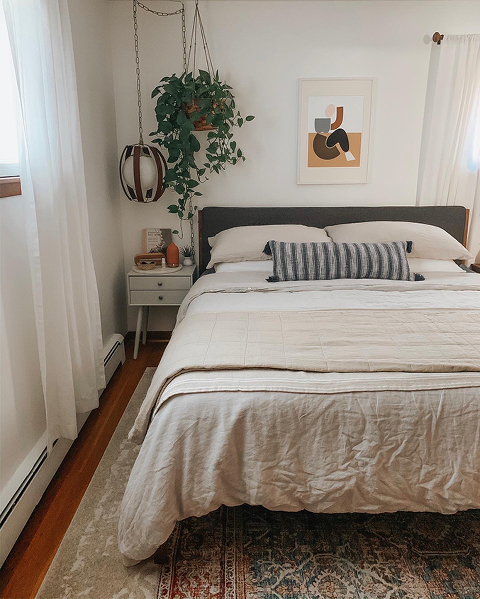 If last winter was any indication, things could be pretty uneventful this-coming season. I know we've made leaps and bounds since winter 2020 in terms of COVID, what with the vaccine and other new science coming through, but everything still feels very unpredictable right now. I can't imagine we'll have complete freedom this winter like we did before 2020, so John and I won't be planning any kind of travel or big excursions. It'll likely be another year of cozying up safe and sound at home, working through some projects, and just generally trying to stay healthy and happy.
I thought that, if you're feeling the same way, or even if you just generally hunker down at home throughout the colder months of the year, you might be looking for some inspiration on what to do while stuck inside. So, keep scrolling for 11 ways to unwind inside your home.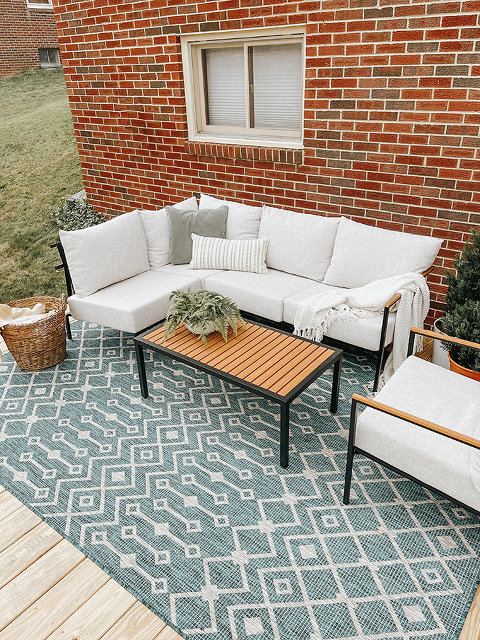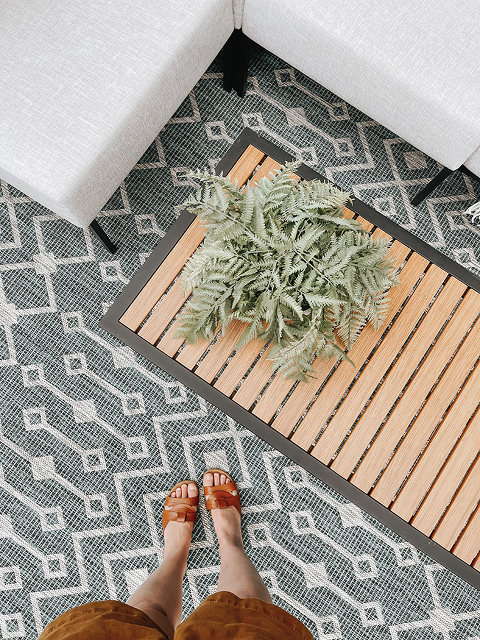 1. Sit Outside And Get Fresh Air
Okay, so this tip isn't technically going to happen inside your home, but you can do it within the scope of your property at least! Fresh air always does wonders for my mood, especially when I've been stuck at home for days on end. Even if it's a little chilly out, I like to step outside all bundled up to take a deep breath or two. I know we'll be using our new DIY back deck quite a bit this fall until things really cool down toward winter. Maybe we'll add an outdoor chiminea like this one to our deck so it stays warm while we sit outside enjoying the fresh air.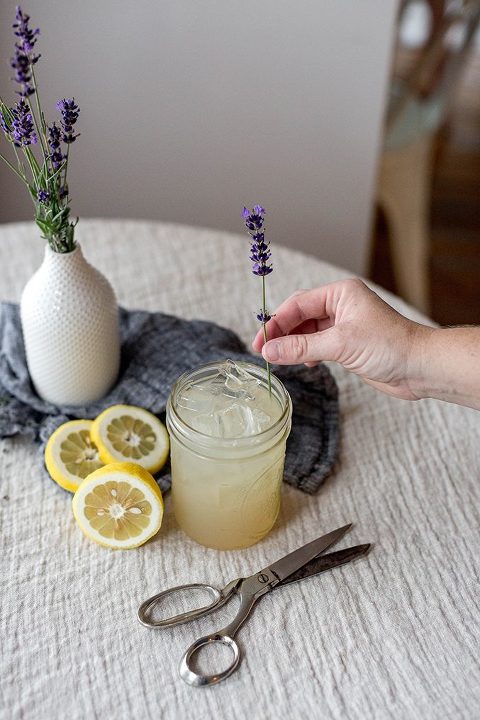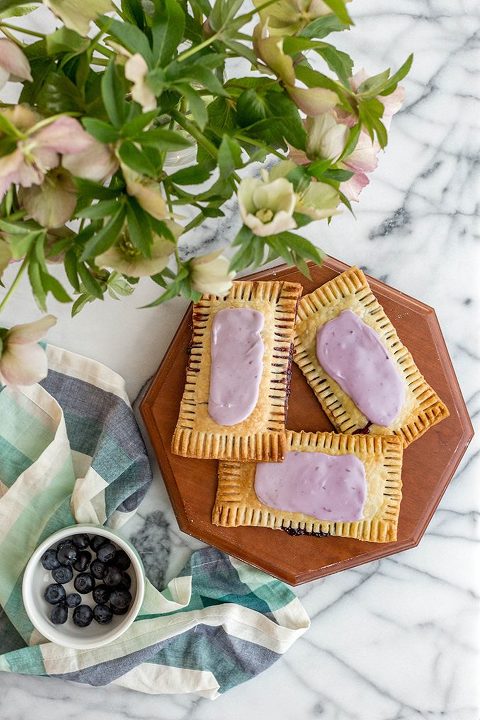 2. Get Creative In The Kitchen
I've gotten really into cooking this past year and a half, and hope to get even more experimental in the kitchen this winter. I haven't made these homemade mixed berry pop tarts or a pitcher of lavender lemonade in a while, and I've been meaning to break those recipes out of my digital archives again. Try something new this winter, or reimagine an old favorite recipe!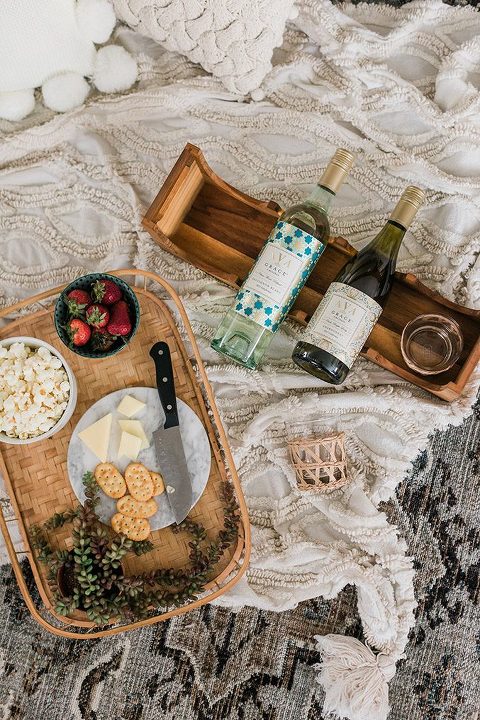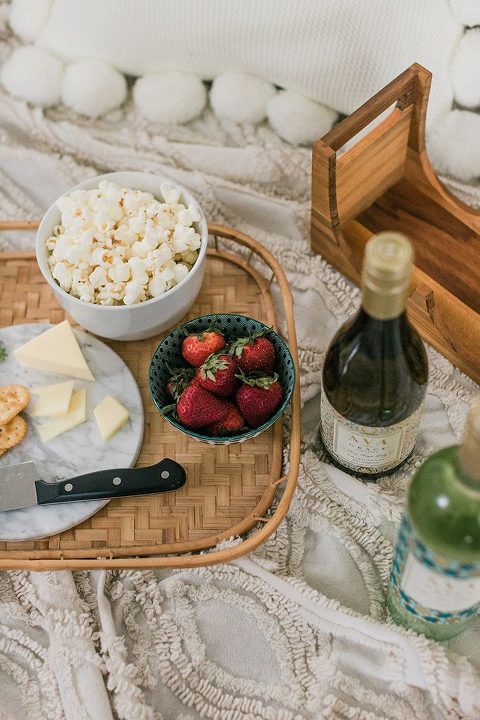 3. Enjoy An Indoor Picnic
I personally love eating outside of the dining room during winter. Sometimes we'll set up a little picnic on the floor of the family room over the weekend while we watch football, and it makes mealtime really special. I don't know what it is about eating on the floor, but I feel like a kid again. Here's some inspiration if you want to recreate our at-home wine and cheese picnic.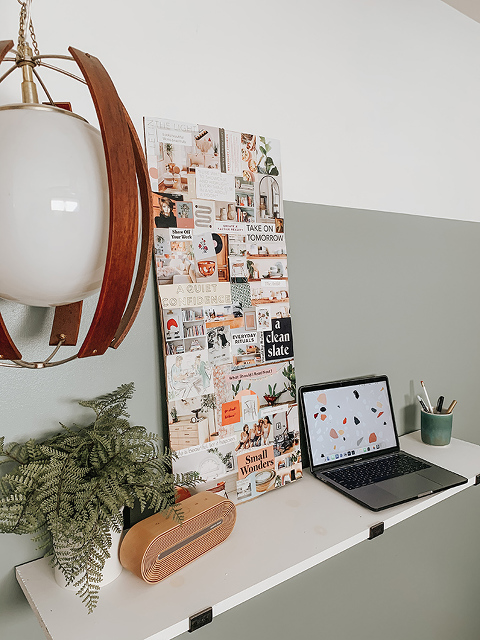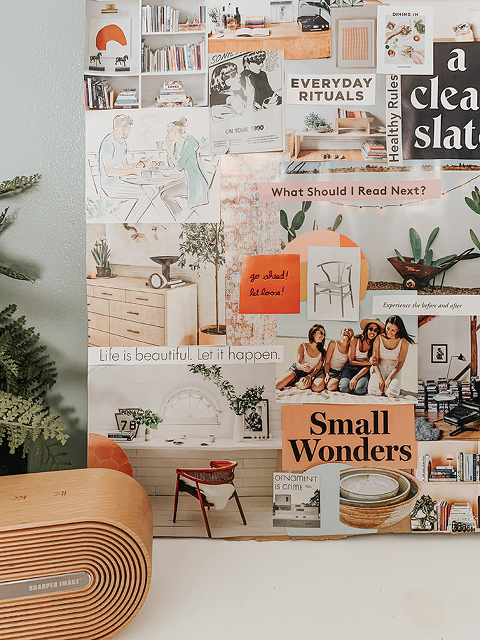 4. Make A Vision Board
Maybe you're feeling a little lost this fall/winter. Trust me, I know the feeling. I've been generally tossing and turning inside my brain creatively all year, and I have a feeling that I'm going to fall even deeper into a rut this upcoming cold weather season. So, I'm planning on doing everything I can to jump-start inspiration, including a redo on the vision board I made last year. See how to make one for yourself here.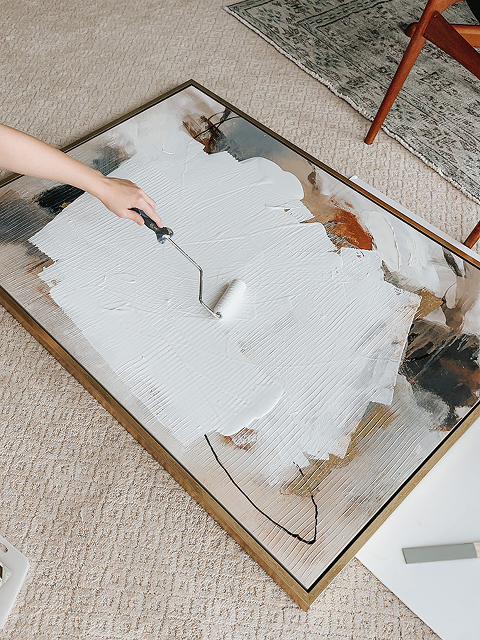 5. Paint Your Own Art Piece
This one is so simple, and so much fun! I couldn't recommend breaking out your paint and brushes more, especially during winter when we could all stand to have more color and vibrancy in our lives. My tutorial for the abstract art canvas makeover you see pictured above went live earlier this week.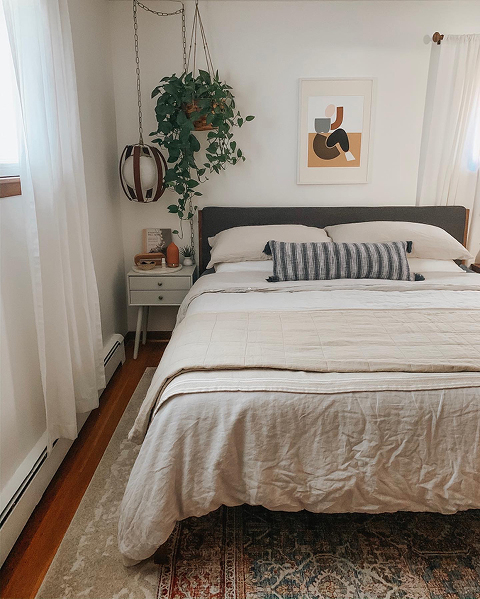 6. Diffuse Essential Oils
Nothing makes our home more "homey" than scent. I don't burn candles often because they tend to give me a headache, so instead I diffuse essential oils. It's a little less potent, and is much easier on my sensitive sinuses, while still making our home smell really clean and inviting. My favorites are Moonbeam and Boost, both from Vitruvi. You can get 20% off at Vitruvi using the code "DREAMGREEN"!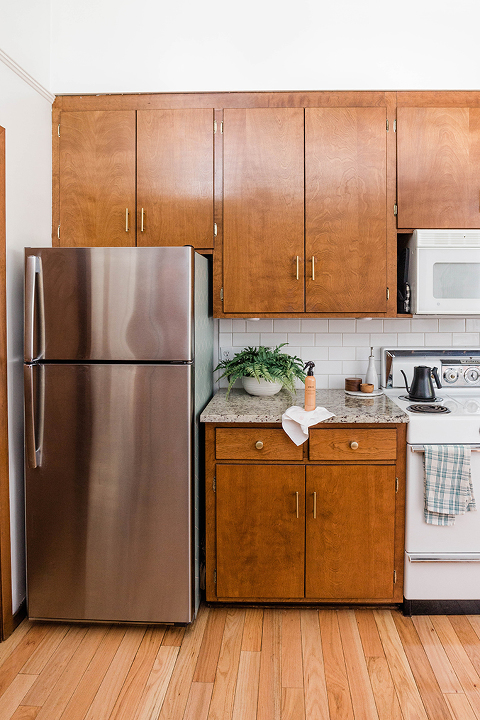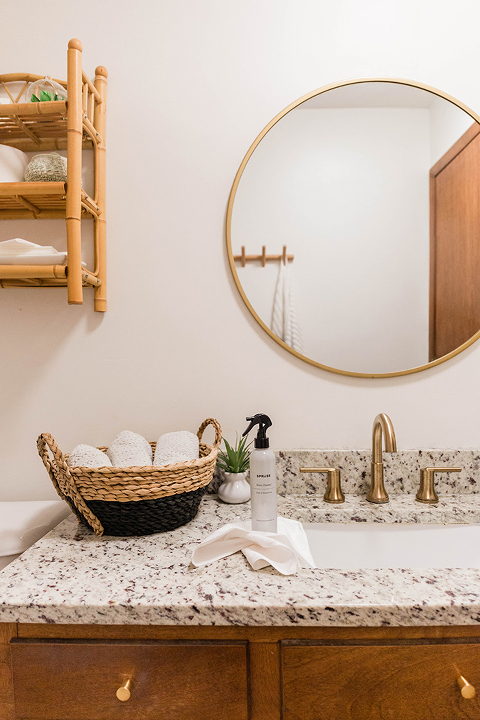 7. Do A Deep Clean
I was going to call this post "11 Ways to Relax In Your Home," but I knew I was going to include cleaning as one of the tips, and that's probably not all that relaxing to most people. So, that's when I reframed this post to focus on ways to unwind instead. I really find cleaning so therapeutic, so it's definitely one of the fastest ways for me to make myself feel good while stuck at home. A clean space is a happy one, in my opinion.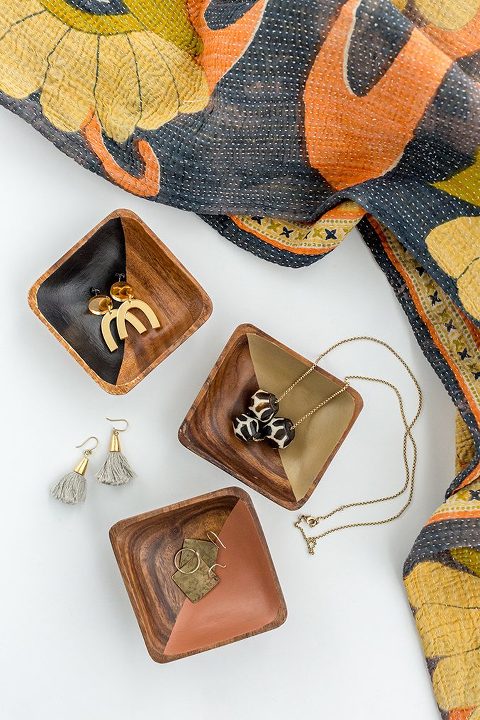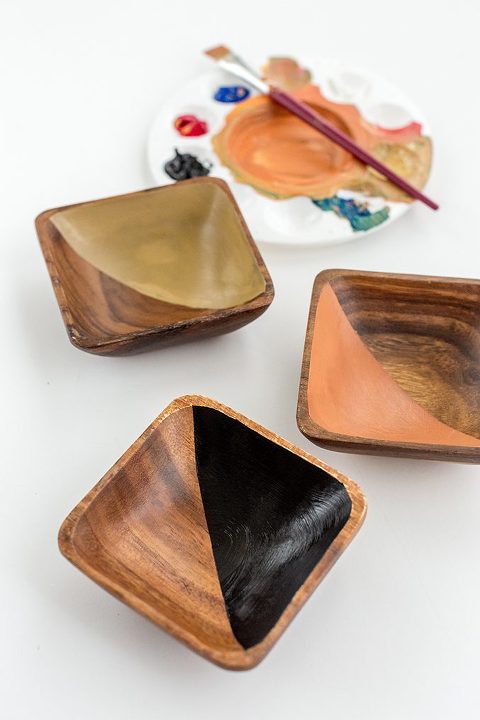 8. Work On A Small DIY Craft
When's the last time you worked on a smaller DIY craft project? I actually don't do these all that often anymore! I think my motivation has just evolved into more large-scale home renovation projects than smaller things, like painting jewelry dishes or making a wooden mobile. Maybe it's time to break out my crafting tools again, though! I can see it being the perfect way to unwind during a snow day.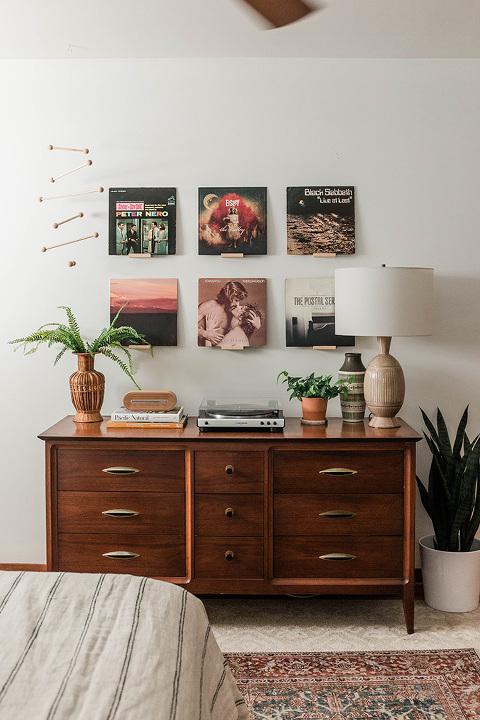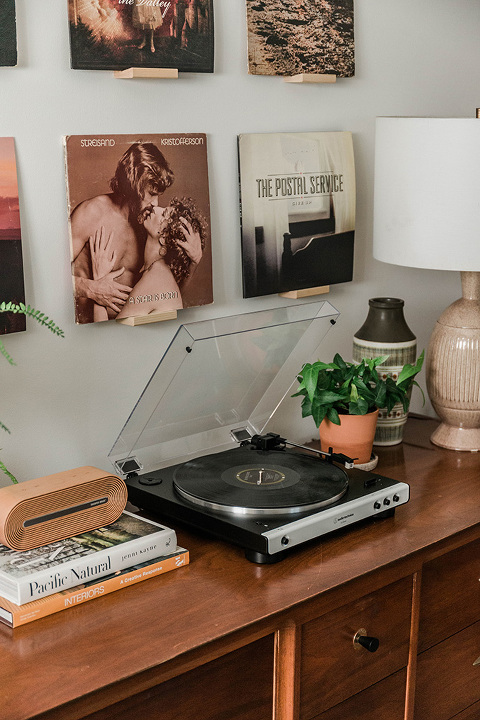 9. Play Some Music
I've been working from home by myself for the past seven years, and in that time I've learned that music plays a huge role in my mood. Playing something (anything!) in the background helps me relax, and it also makes me feel less isolated. It's the perfect complement to any day of the year, whether it's sunny and 80 degrees outside, or blustery and cold.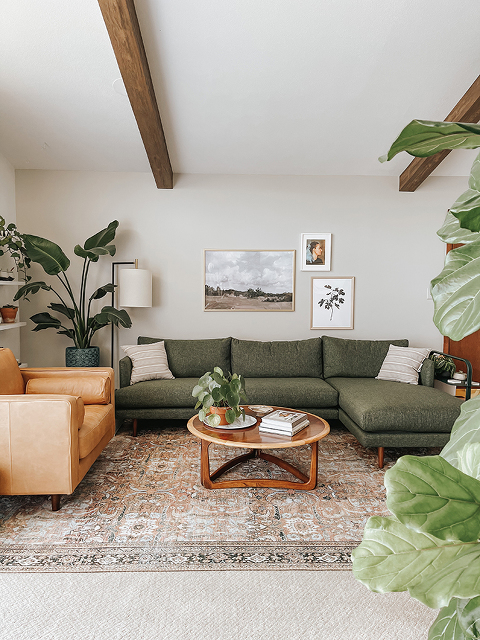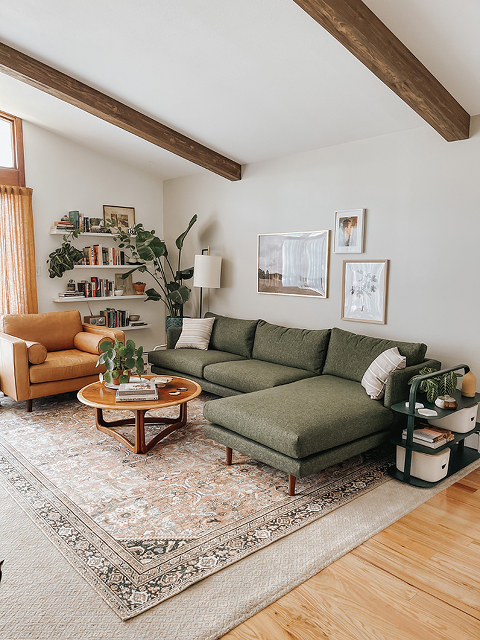 10. Add A Feature Wall To Your Living Room
It doesn't have to be super bold, but try adding some kind of accent paint color to one wall in your living room. It's the room you probably spend most of your time in, and it's where you and your family congregate. Make it feel extra inviting with a feature wall. It's inexpensive to do, and is the perfect way to jazz up a space if it starts to feel stale through the drudgery of winter.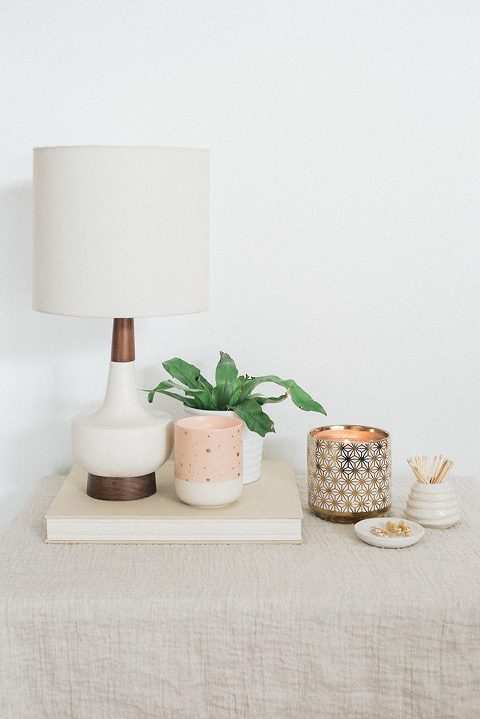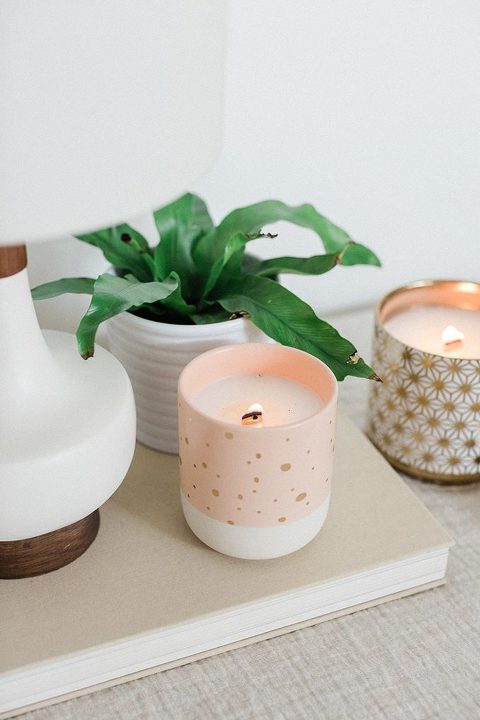 11. Create Your Own Candles
Hopefully you can burn candles in your home and they don't give you headaches. If that's the case, then try my tutorial for making your own candles. This simple afternoon project is something I might actually try again because this process allows you to fully control how much fragrance goes into your candles. I might make a fragrance-free candle because even just the flickering glow of a candle without any scent at all can help me unwind and feel relaxed inside our home. Here's the tutorial and video if you want to try it out this winter!
If you need more ideas, then make sure you tap through to my full archive of DIY projects right here. I've got 10 years of inspiration saved up for you that runs the gamut in terms of skill level. There are smaller crafts, like a painted striped runner and a cartoon eyeball Halloween wreath, or slightly larger DIY projects, like my hand-painted arch headboard and DIY wood bath tray. Whatever your skill level or time constraints, there's a project in those archives for you. Now, tell me…What are you planning to focus on this winter?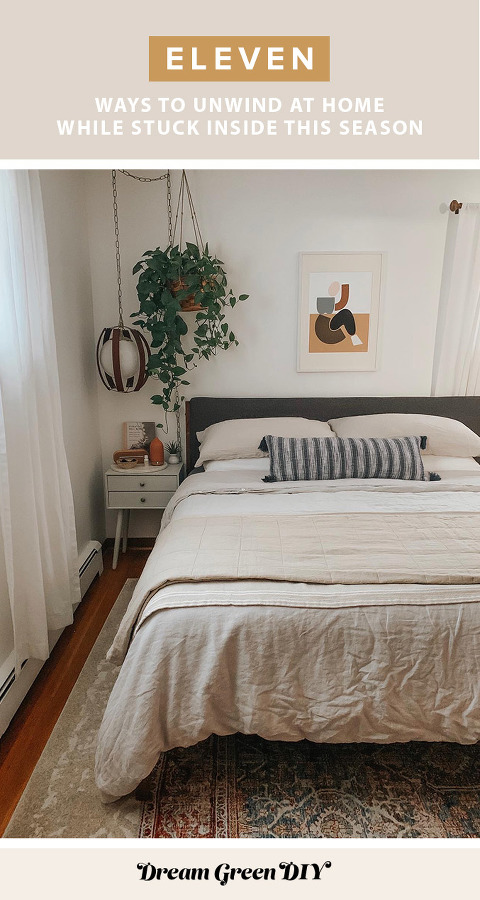 *I earn a small percentage from purchases made using the affiliate links above. Affiliate links are not sponsored. Rest assured that I never recommend products we wouldn't use or don't already love ourselves.